- Police Minister Bheki Cele has once again called on officers to be firm with criminals
- The Minister urged police to use 'deadly force' if needed to defend themselves from those breaking the law
- Cele insists that it is important for cops to be hard on criminals this festive season
PAY ATTENTION: Click "See First" under the "Following" tab to see Briefly.co.za News on your News Feed!
Police Minister Bheki Cele has encouraged cops to be firm when facing off with criminals this December.
Cele had addressed officers during the Safer Festive Season inspection tour in the Northern Cape, insisting that cops use 'deadly force' if they needed to defend themselves:
"It's important to be hard on criminals. You have no reason to have a relationship with hardcore criminals."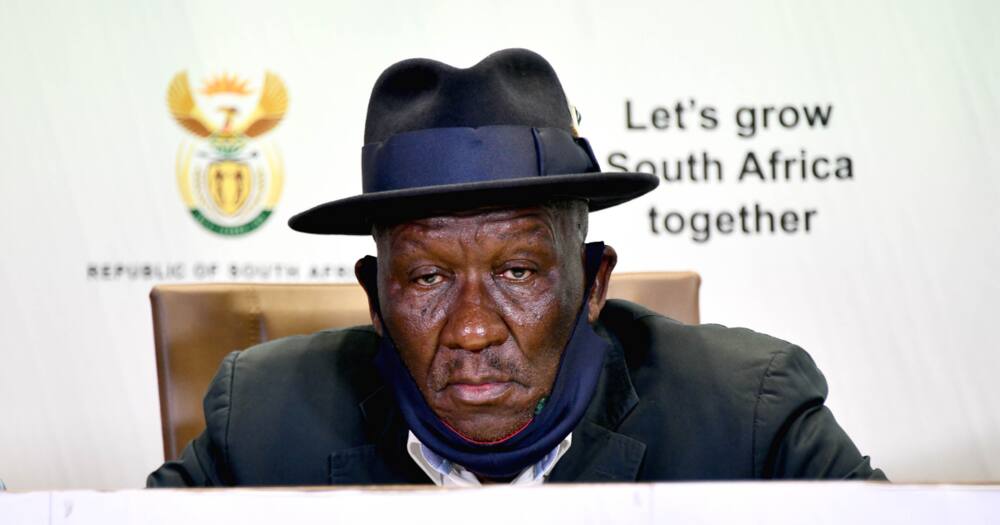 The Minister explained that criminals prepare for major heists, part of which is preparing to 'eliminate whoever is in their way'.
Cele pointed out that crooks don't carry broomsticks and feather dusters:
"They carry hard stuff. That's why we give you hard stuff."
The Minister says that deadly force is contained within police laws, urging officers to start using it.
While noting that some people may misinterpret this call as a call for police to be brutal, Cele explained that cops also have rights and should be 'sharp and wise' when it comes to not only enforcing the law but also protecting themselves:
"Do not smile when a criminal pulls a gun because that gun is not going to produce a picture. There is no selfie from a firearm."
While the Minister insisted that citizens should be treated with care, criminals shouldn't be allowed to get the upper hand:
"When criminals engage you and the dust settles and we pick up the pieces, it cannot be you. It must be criminals. They must learn to think a hundred times before they attack the police."
Earlier, Briefly.co.za reported that the minister explained that while the police are also subjected to the law, the use of deadly force is legal under certain circumstances:
"Police are constantly reminded of the human rights framework they work under. Nobody supports police brutality, but police will use proportional force to defend themselves and protect innocent lives. They are also allowed to use deadly force and that is what the law says, not me."
Enjoyed reading our story? Download BRIEFLY's news app on Google Play now and stay up-to-date with major South African news!