Muvhango teasers: January 2021
If you are a fan of local soap operas, you can attest that Muvhango is one of the oldest but the best shows of all time. Apart from the story being relatable, it has interesting humour that will captivate you. The endless and unexpected drama created by the characters is the reason why you ought to check it out. Muvhango teasers for January 2021 will give you a sneak peek of what to expect.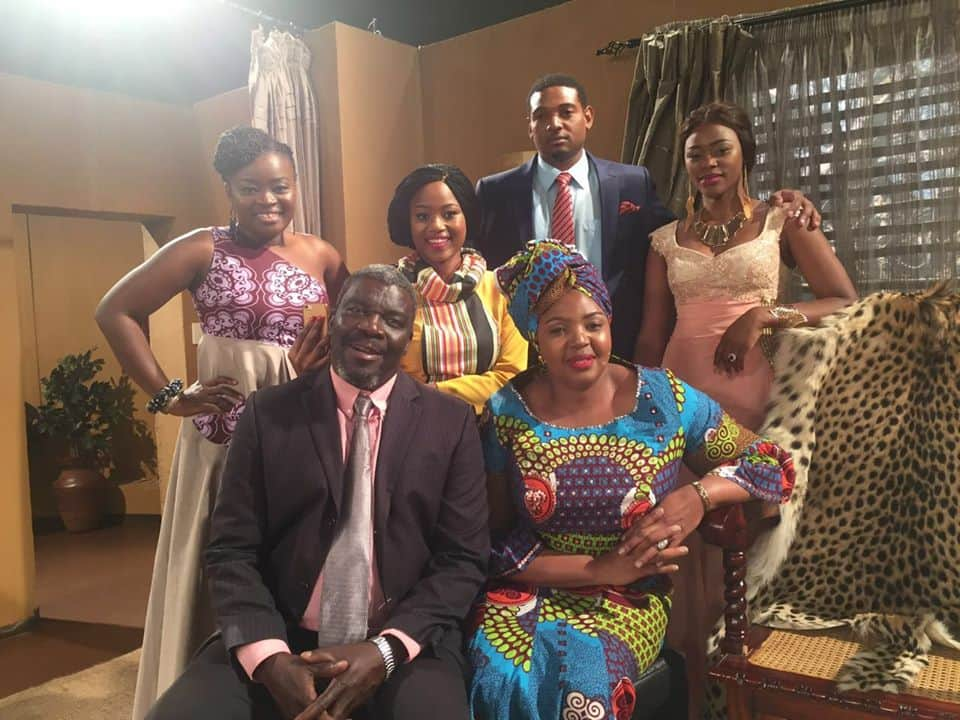 Every choice has a consequence, and most of the woes that people encounter are the consequence of some of their choices. Muvhango storyline could not bring out the theme any better. The other themes that the soap opera has include betrayal, an endless quest for power, and infidelity. Muvhango teasers for January 2021 highlight some of the scenes that you should brace yourself for.
Muvhango teasers for January 2021
In the most recent episode, Molieth's resurfacing seemed to have caught everyone by surprise, and James' situation seemed to have gotten out of control. Azwindini's stay on the throne also seemed to have been under threat. Will the worst happen? Read on for more details.
Episode 3721 - Friday, 1st of January 2021
Gugu realises that Molieth faked her death, and KK gets apprehensive when he discovers that the authorities know the truth about Molieth being alive. The events of last night leave Vho-Mukondeleli in pain. Tenda tells Mpho about the problems of Azwindini with the King. James gets forgiven, and Mpho tries to help Azwindini, but he turns down her offer.
James voices his suspicions about Moliehi having a hand in faking her death, and Rendani joins the girls in gossiping about the previous night's events. The Royal House tries to come to terms with the reality of overthrowing Azwindini, and Masindi suggests that Azwindini should depose the council. However, Azwindini dismisses the suggestion.
Susan apologises to her son for not believing in him, and KK expresses his suspicions about Kgosi being the author of the letter. Meanwhile, Vho-Masindi reprimands Mulimisi for misleading Azwindini. He advises Azwindini to be confident during his deposition as it will help him overcome the humiliation.
Episode 3722 - Monday, 4th of January 2021
James embarks on a mission to find out the identity of the person that helped Moliehi fake her death, and KK blames Kgosi for throwing him under the bus. Azwindini is not invited to the event at the King's house, and Vho-Masindi tries to convince Mulimisi to stop the King from going on with Azwindini's deposition. To his surprise, Mulimisi refuses to listen to him, and Susan reminds Azwindini to keep on fighting.
Imani organises a mini celebration at the office to welcome James, and Tenda informs him about KK's contribution to Moliehi's plan to fake her death. Vhutshilo's life loses direction, and Azwindini asks for Susan's forgiveness for hurting her. Later, Vho-Masindi tries to make Susan talk some sense to Azwindini, although the attempt proves to be an exercise in futility.
James faces KK and questions him about what happened, and Vhutshilo declares that he is relocating to Johannesburg. Meanwhile, Vho-Makhadzi expresses her concerns about being snubbed for the event at the King's house.
Episode 3723 - Tuesday, 5th of January 2021
Marang pleads with James to let go, and James insists on seeing Moliehi's dead body, and the pressure causes a fight between them. KK forgives Kgosi, and Kgosi welcomes Vhutshilo in Johannesburg. Vho-Masindi tries to fix Azwindini's situation by reaching out for Vho-Makhadzi's help, and Vho-Masindi reprimands Azwindini for letting go.
Vhutshilo gets moved by his father's decision to resign from power, and Gizara's attempts to make Azwindini change his mind fail to bear fruit. Later, Azwindini announces his decision to let go of the position and gives reasons behind his decision.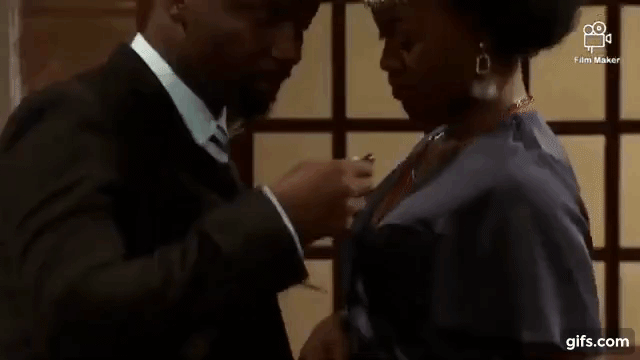 Episode 3724 - Wednesday, 6th of January 2021
Phusuphusu updates Mulalo on Azwindini's resignation, and Mulalo reaches out to the royal family for answers regarding Azwindini's decision to abdicate. Later, Mulalo faces the royal council to question them. Vho-Makhadzi pleads with Mulalo to be patient with everything that is happening. Meanwhile, Vhutshilo gets too comfortable at Hulisani's apartment, and Hulisani voices his concerns about having him over.
Kgosi throws up after breakfast, and later during the day, he collapses. Tenda fires Gugu, and Gugu informs KK about her plan to take MMC to court for the unfair dismissal. Meanwhile, an unexpected thing happens in KK's house.
Episode 3725 - Thursday, 7th of January 2021
Teboho takes a picture of what she will change when her family moves in, and this makes Susan upset; hence, she sends her away. Kgosi comes back from the hospital and refuses to believe that something unusual is happening at KK's house. Meanwhile, Marang asks Imani, Itumeleng, and Rendani to be her maid of humour and bridesmaids.
Susan feels threatened about Mulalo's presence, and the idea of losing the royal house to her troubles her, although Azwindini tries to put her worries to rest. KK goes through the secret door, and he comes out unnerved making a call to an unknown woman. The unidentified woman, whom KK refers to as Master, gets to the house and enters the secret room to investigate.
Master blasts KK by telling him that Amaboys are unhappy because he has not been feeding them. Meanwhile, Mulalo opens up to Vho-Mukondeleli and Teboho about Tendamudzimu's plan to have the royal council crown him as chief. How will they react to the information?
Episode 3726 - Friday, 8th of January 2021
Azwindini realises his financial instability, and Rendani and Hangwani are shocked to find out that Azwindini resigned. Vhutshilo's career as a DJ scares Hulisani, and Teboho informs Mpho not to attend the inauguration ceremony and that Tenda is not invited.
Phusuphusu shoots himself on the foot when he crows superior, and the elders remind Mulalo to stay away from him. Azwindini faces the consequences of his actions and being off the throne, and Hulisani and Rendani get back home to an unpleasant surprise. Letsasti shows up to serve KK's dark forces.
Episode 3727 - Monday, 11th of January 2021
Kgosi stumbles upon Letsatsi, and his presence makes him suspicious about what his father is up to, and Mulalo throws Phusuphusu under the bus, and Phusuphusu threatens him. Vho-Masindi walks in on Gizara and Makhadzi talking about Azwindini. KK tries to get Marang back, but Marang turns him down and tells him she is not interested.
Vhutshilo asks Kgosi to lend him some money, and Kgosi declines to come through for him, although Rendani agrees to give him a loan. Kgosi sees KK entering a secret room in the house, and he gets curious. On the flip side, KK buys Marang an expensive bracelet; will she change her mind about him?
Episode 3728 - Tuesday, 12th of January 2021
Kgosi contemplates checking out the secret room, and Rendani dupes Susan about the state of affairs at home. Vho-Masindi gets excited when she sees Vhutshilo, and Phusuphusu offers to help Vhu-Masindi interfere with Mulalo's inauguration. Marang contemplates telling James about KK's advances.
Kgosi goes to the secret room and is shocked by what he sees, although KK tells him to forget about it. Rendani refrains from fighting with Hulisani, and Marang tries to avoid KK. Later, Tendamudzimu insists on going to the inauguration ceremony.
Episode 3729 - Wednesday, 13th of January 2021
Masindi and Phusuphusu's plan fails, and the inauguration ceremony goes on according to a plan. KK gets stuck in the lift, and when the door is opened, he gets out on the brink of death.
KK realises how difficult it will be for him to sacrifice a human being to appease Amaboys, and Vho-Masindi pleads with Azwindini not to throw away his birthrights. Meanwhile, Mulalo is given his new title of chief. Mpho informs Tendamudzimu about her plan to divorce Azwindini once the mayhem about the chieftaincy settles.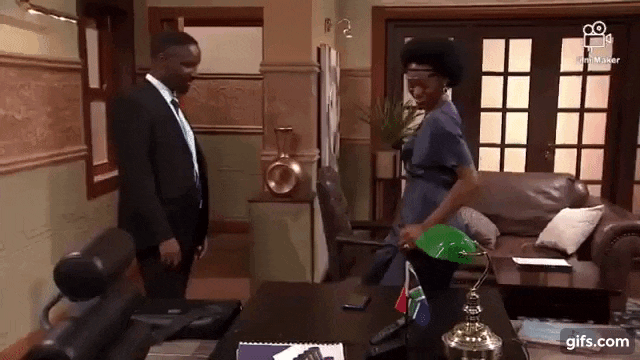 Episode 3730 - Thursday, 14th of January 2021
Master blasts KK by telling him that he must sacrifice Kgosi to appease Amaboys, and KK tries to get rid of Amaboys, although the plan backfires and he ends up with a nasty burn on his hand. Meanwhile, Azwindini shows up at the inauguration ceremony, and to everyone's surprise, he does nothing to stop the occasion.
Vho-Masindi warns about Mulalo's doomsday being near, and KK pleads with Hangwani to take Kgosi away without telling him why. Meanwhile, tension reigns between Hulisani and Vhutshilo when Vhutshilo finishes Hulisani's protein powder.
Robbers storm into the MMC building where Marang and KK are, and KK's attempts to save Marang lead to him getting shot. Mulalo talks to Teboho and the conversation renews his hope and confidence in his role on the throne.
Episode 3731 - Friday, 15th of January 2021
James grudgingly applauds KK for rescuing Marang, and Marang's decision to check out the wedding venue instead of going home makes James worried. Vho-Masindi reminds Azwindini that his troubles might worsen, and Teboho feels humiliated when she fails to get the attention that she wants.
Marang and James disagree on the wedding venue, and Hangwani insists on knowing what is happening between KK and Kgosi. Later, Master troubles KK by telling him that he will encounter misfortunes until he performs a blood sacrifice for Amaboys. Mulalo reminds Teboho to oversee the royal house's renovations, and Rendani asks Susan to forgive her.
Episode 3732 - Monday, 18th of January 2021
Mbali tries to make Gugu sympathise with KK regarding the shooting incident, but Gugu seems unbothered. Mulalo brings up the issue about his stay at the royal house, and Susan reprimands Vhutshilo for actualising his dream as a DJ and demands that he should come back home and help the family. Later, Vha-Masindi warns Susan to prepare for the worst.
The elders declare that Mulalo should move into the royal house; hence, they tell Azwindini to move out. KK decides that Mbali is the best option for the blood sacrifice, and Marang reminisces on the shooting incident. Meanwhile, Vhutshilo runs out of options on where to stay.
KK tricks Mbali to come to his house, and when she shows up, he spikes her drink and tries to make moves at her, although she tells him that she is not ready. Mulalo crosses paths with Azwindini, and it culminates in a heated argument, and Vhutshilo goes to Hangwani's house.
Episode 3733 - Tuesday, 19th of January 2021
KK asks Mbali to go on a date with him, and Marang gets a gun. Hangwani finds Vhitshilo in her home, and Vho-Makhadzi humiliates Vho-Masindi. Mulalo commands Vhangani to throw Azwindini out of the royal house, but Azwindini insists on leaving the royal house with his dignity intact.
Marang asks KK to train her on using the gun, and Master tells KK to leave Mbali with Amaboys. KK offers Mbali a diamond bracelet, and Azwindini leaves the royal house. Meanwhile, Shaz convinces Vhutshilo to go back to Hangwani's house. She also promises to protect him while there. Will she stick to her word?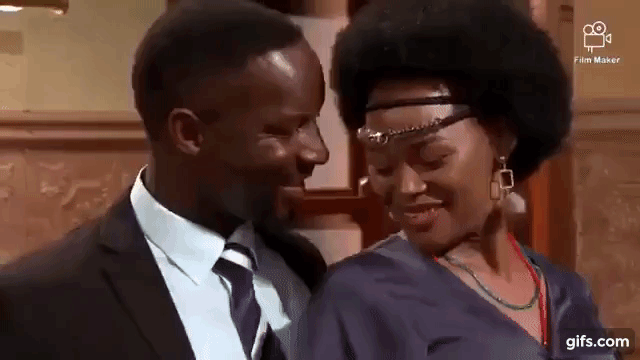 Episode 3734 - Wednesday, 20th of January 2021
KK changes his mind about letting out Amaboys, and later, he dumps Mbali, and Master demands that KK sleep with her. Susan pleads with Azwindini to change his mind, and Susan faces Gizara and Makhadzi and blames them for her husband's breakdown.
KK gives in and sleeps with Master, and later, he texts Mbali and asks her to go to his house, and when she gets there, she finds him with Master. Shaz and Vhutshilo talk about their lack of parental support, and Vhangani reminds Azwindini about his loyalty towards him.
Episode 3735 - Thursday, 21st of January 2021
KK comes back home and finds Mbali tied up; hence, he unties her and lets her go. Azwindini realises that Vho-Masindi threw him under the bus and the thought of it makes him angry. Vho-Masindi pesters Vho-Mukondeleli to plead her case to Mulalo, and Teboho oversees the house being fumigated. Later, James spots a gun in Marang's bag.
KK offers Mbali some money and asks her to relocate, and later, Kgosi finds out that KK was involved in a road accident. Susan realises the quality in Vhutshilo's music; hence, she offers to support him. Meanwhile, James opens up to Imani about the ups and downs in his relationship. He goes ahead to state that he feels like he and Marang are growing apart.
Episode 3736 - Friday, 22nd of January 2021
Kgosi tries to stop Vhutshilo and Shaz from visiting his father in the hospital because of the Amaboys secret. Later, when KK gets discharged from the hospital, Master informs him that the accident was the beginning of his woes and the need to perform the blood sacrifice.
Vhutshilo and Shaz realise the change in Kgosi's behaviour, and when Vho-Masindi joins the family for a meal, Teboho humiliates her by relegating her to a different seat. Meanwhile, Marang hears of KK's accident, and when she goes to see him, Amaboys cause her to collapse in KK's house.
Master shocks KK by telling him that Amaboys want him to sacrifice Marang, and Tendamudzimu makes fun of Azwindini and his state of life. Vho-Masindi goes to Azwindini and tries to make peace with him, and Azwindini regrets his decision to step down from power.
Episode 3737 - Monday, 25th of January 2021
KK manages to make Marang come to his house, and later, he questions Master for suggesting that Marang should be the blood sacrifice. Teboho comes up with plans for Thathe, Azwindini refuses to pay attention to the work that Susan is doing in the house.
Susan feels let down when she realises that Azwindini has not unpacked the boxes as he promised, and KK rages against Amaboys. Vho-Masindi tries to stop Teboho as she attempts to confiscate things from the house.
KK wakes up on the floor, and he realises that he is half-naked. He leaves his house for work in his underwear! Azwindini asks Susan to make him breakfast, and when she serves him, he hurls insults at her and her cooking. Meanwhile, James expresses his concern about Marang getting cold feet.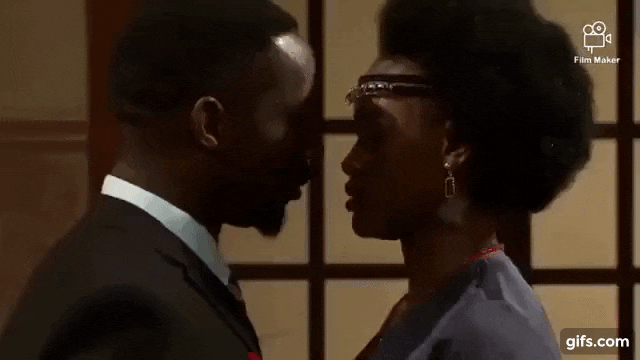 Episode 3738 - Tuesday 26th of January 2021
KK panics when he realises that the video of him going to work naked has gone viral, and he convinces himself that he is losing his mind. Kgosi comes to his father's rescue and helps him leave the building. Susan and Azwindini have another argument, and they agree that everyone should stick to their role.
Susan leaves the house without preparing anything for Azwindini, and Azwindini asks Mpafereni to help him with the activities in the house. Later, Mpfareni asks for his dues, and Azwindini asks Susan to pay him, but Susan declines. Marang assures James that she is okay.
Episode 3739 - Wednesday, 27th of January 2021
Susan reminds Azwindini of his financial woes when he asks him for money to buy groceries. Later, Azwindini realises that he cannot sell the house because it is under Mpho's name.
KK realises that scales are growing on his arms, and Master blasts Kgosi when she tells him that she cannot help KK; hence, Kgosi goes out to seek Mulimisi's help. Marang promises James that she will get rid of the gun.
Episode 3740 - Thursday, 28th of January 2021
Teboho gets rid of the old throne and replaces it with a new one, and Vho-Masindi goes to the garage to return the old throne. Susan expresses her dissatisfaction to Azwindini about how considerate she has been to him and how inhumane he has been to her.
KK realises that Amaboys are taking control over his life, and Kgosi reaches out to Vho-Masidi and asks her to help his father. Azwindini and Susan discuss his other children and wives, and Teboho inquires Mulimisi about the throne. Later, KK attacks Mulimisi, and this action makes Kgosi worried since his father is a danger.
Episode 3741 - Friday, 29th of January 2021
Imani expresses her regrets about sleeping with James, and James opens up to her about his feelings. Later, James faces Marang and tells her about his stand with their relationship, and Vho-Masindi questions Teboho for throwing the old throne away. Pfuluwani feels neglected by Azwindini, and they point fingers at one another for their failed marriage.
Vho-Masindi does away with the new throne, and Pfuluwani reprimands Azwindini claiming that he ruined their son's chance of ascending to the throne. James shocks Marang by telling her his decision to call off the wedding. Meanwhile, Master and Kgosi lock up KK inside the house, and the scales spread over KK's body, and it becomes a call for alarm.
KK
KK deals with the drama of being involved in Molieth's fake death, and the incident marks the beginning of his woes. He fails to practise a ritual for Amaboys, and what follows are dire consequences. He loses control of his life and even grows scales on his body. Will Kgosi and Master find a solution to the mystery?
Azwindini
Azwindini goes through so much pressure while on the throne; hence, he opts to resign. He gets humiliated during the process, and his wife worsens his woe when she plans to divorce him. His financial status also poses a challenge to him. What will he do to reclaim his situation? Going through Muvhango teasers for January 2021 must have been a rollercoaster. If you wish to find out more details about KK's fate and what will become of Azwindini, be sure to tune in to SABC2 every Monday to Friday at 21h00.
READ ALSO: Uzalo teasers: January 2021
Briefly.co.za recently published exciting details about Uzalo teasers for January 2021 and the entertainment in the show is worth watching it. Amos' life hangs by a thread after three people plan to kill him. Meanwhile, Gabisile finds herself in an awkward position as everyone believes Phelelani's side of the story. How will she get herself out of the mess?
Source: Briefly News