Exclusive: Expert says lockdown result of SA not abiding by the law
- Jannie Rossouw, Interim Head of School at Wits Business School, has weighed in on the recent return to Level 3 lockdown
- Rossouw is adamant that citizens failed to take heed of the government's warnings, resulting in a blanket approach from the state
- However, the expert says that the liquor ban will only serve to spark illicit trade in the country
PAY ATTENTION: Join Briefly News' Telegram channel! Never miss important updates!
President Cyril Ramaphosa recently returned South Africa to Level 3 of the Covid-19 lockdown.
Briefly.co.za exclusively spoke to Jannie Rossouw, Interim Head of School at Wits Business School, who described the move as follows:
"The response we see is a blanket approach from the South African government to citizens who clearly do not abide by the law."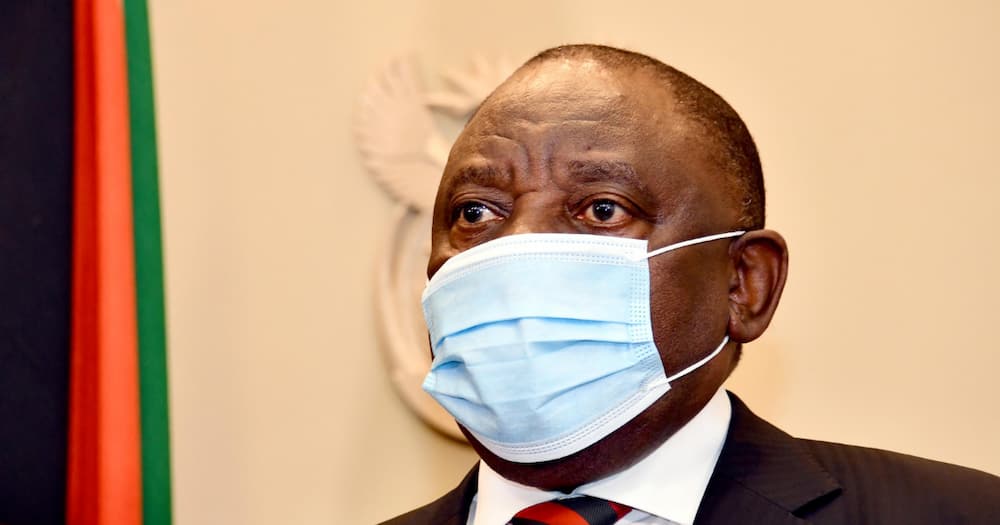 Rossouw explained that the state had called upon citizens to act responsibly, but many had failed to heed the call:
"The earlier call of the government was for responsible public behaviour, but may South Africans did not adhere to this call (for instance the Daspoort Tunnel Party in Tshwane).
"Such conduct left the government with little option but to act, particularly before expected large public parties on New Year's Eve and on New Year's Day. It is therefore unfortunate that all South Africans should suffer owing to the misconduct of some people in society."
The liquor ban, however, was seemingly viewed as ineffective by Rossouw, who commented that:
"A further unfortunate outcome is that illegal alcohol sales will commence immediately, as happened during the earlier alcohol bans. It, therefore, remains to be seen where the government will achieve its objectives with Level 3 lockdown, even with a ban on legal alcohol sales."
Rossouw is adamant that the only way to achieve the goal of flattening the curve is to change behaviour:
"The only real way to achieve the objective of limiting the spread of the virus is by changed behaviour and all South Africans cooperating, and by effective application of law and order."
However, the expert didn't have confidence in the SA Police Service's ability to clamp down:
"The South African Police Service has unfortunately already shown its inability to intervene in large illegal gatherings. Its ability is limited to chasing a camera crew (which apparently had a permit for filming) from a beach."
"It really reminds me of my old expression: If people cannot do the things they should, they start doing the things they can. And the latter is so limited in the case of the SA Police Service and itsminister."
In other news, Briefly.co.za reported that Police Minister Bheki Cele has made an unusual statement over the new curfew imposed under Level 3 regulations.
Speaking during a SAPS members' parade in KwaMashu on Wednesday, Cele declared that this time there will be 'no 31 December' this year.
With plans for traditional parties already scrapped by the liquor ban and the restrictions on gatherings, Cele opted to go one step further:
"We are experiencing something we've never gone through. This time, there is no 31 December. There is no New Year's Eve. There is no tin-hitting. By 21:00, we want everybody 'ulele'. Everybody must be in bed by 21:00. It's important to understand this."
Enjoyed reading our story? Download BRIEFLY's news app on Google Play now and stay up-to-date with major South African news!
Source: Briefly.co.za