Jana Duggar bio: age, siblings, business, books, net worth, profile
Jana Duggar is a famous American television personality who comes from a family of 19 children. She featured on the TLC reality TV series 19 Kids and Counting between 2008 and 2015. Since she featured in the documentary that focused on her family, she has remained in the spotlight.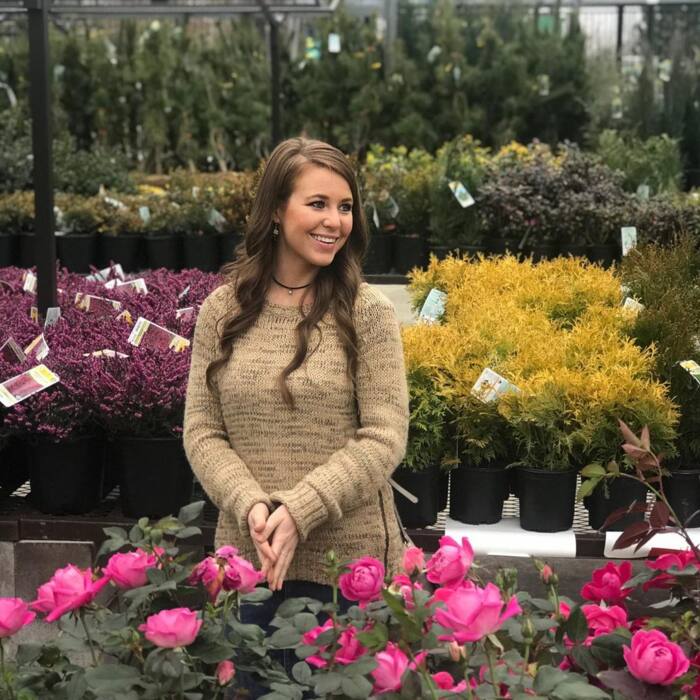 Jana had some interesting experience when she was growing up. There were rules that every family member was mandated to abide by until they grew up and started breaking some of them. Although she is famous and has many followings on her social media platforms, Duggar's relationship status is a concern to most fans. Is Jana Duggar married? Are the Bates and Duggars still friends? These questions are part of what fans are interested in.
Jana Duggar profile summary
Full name: Jana Duggar
Date of birth: 12th of January, 1990
Age: 31 years old
Place of birth: Tontitown, Arkansas, United States
Career: TV personality
Nationality: American
Marital status: Single
Background information on Jana Duggar
Jana Duggar was born to Jim and Michelle Duggar in Arkansas. Before her birth, her parents had a miscarriage and then decided to stop using contraceptives. When she was eventually born with her twin brother, they were thrilled as they saw the babies as a blessing from God after they made up their minds not to use birth control.
Jana's parents were real stars. Between 1999 and 2002, her dad was a member of the Arkansas House of Representatives. When he bid to be a US senator in 2002, he lost to Tim Hutchinson. Duggar was homeschooled while growing up.
As she grew older, the responsibility of taking care of her younger ones fell on her shoulders. She had to assist her younger ones with their schoolwork in addition to doing hers. As a young child, Ruth Anita Anderson taught her how to play the piano. She found herself to be a leader naturally. She would try to select what her younger siblings wear and the hairstyles they would do.
How old is Jana Duggar?
Jana Duggar age is 31 years as of 2021. She was born on the 12th of January, 1990. Jana is the second child in the family and the first daughter.
Career
Duggar's career kick-started in 2004. She was part of a documentary titled 14 Children and Pregnant Again, which featured her family. The documentary did a narrative of their daily life from when they woke up till when they slept. During that time, her mother was pregnant.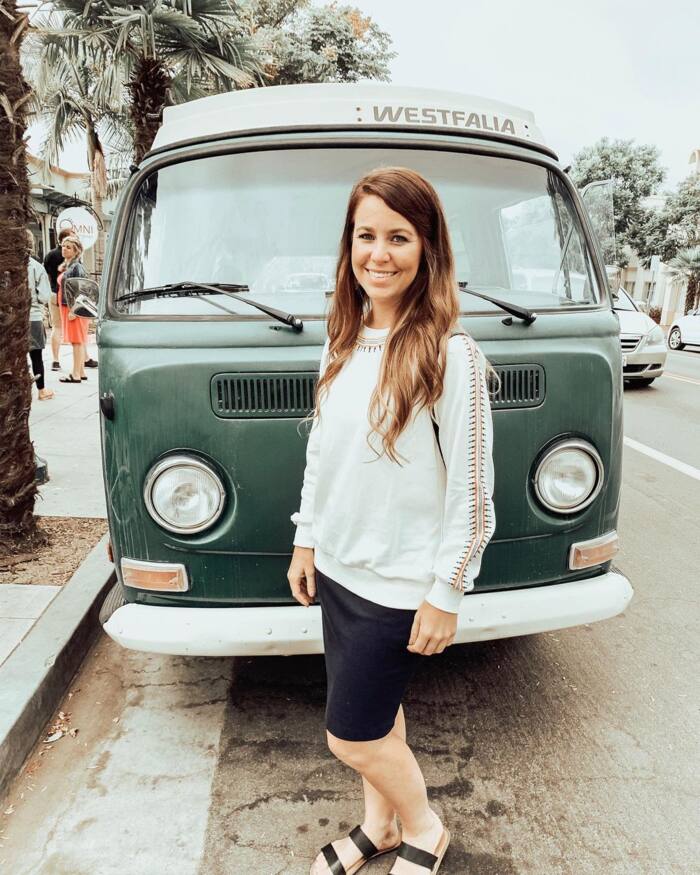 Also, she took part in another documentary titled Raising 16 Children, which aired on the Discovery Health Channel. In this documentary, the family welcomed a baby girl after having six boys.
A third documentary on the family titled On The Road With 16 Children talked about the cross-country road trip that the family took part in. Besides these, Jana Duggar has gone on to feature in many other documentaries and short series. Moreover, Duggar is reportedly a registered midwife with her sister, Jill Dillard, in the State of Arkansas.
Jana Duggar books
Apart from acting, Jana Duggar is a prolific writer. She co-authored Growing Up Duggar: It's All About Relationships with her sisters, Jill, Jesse, and Jinger. The book talks about the life of the Duggars, including their view on religion and social relationships.
Howard Books released it on the 4th of March, 2014. The book was motivated by the letters and emails they received from different parts of the world.
Jana Duggar siblings
Jana comes from a large family. Her parents gave birth to 19 of them, ten boys and nine girls. A list of their names is given below:
Jana
John-David
Jill
Jessa
Jinger
Joseph
Joy-Anna
Jedidiah
Jeremiah
Jason
James Andrew
Justin
Jackson
Johannah
Jennifer
Jordyn-Grace Makiya
Josie
Josh
Josiah
Besides the fact that the first letter of their names starts with "J," some interesting rules laid down for them while growing up. For instance, girls were mandated to wear long skirts. Until individuals get their driver's license, they were not permitted to own a cellphone, and whenever they were on a first date, they were not permitted to kiss. After they are officially being courted, that is when they could give only side hug.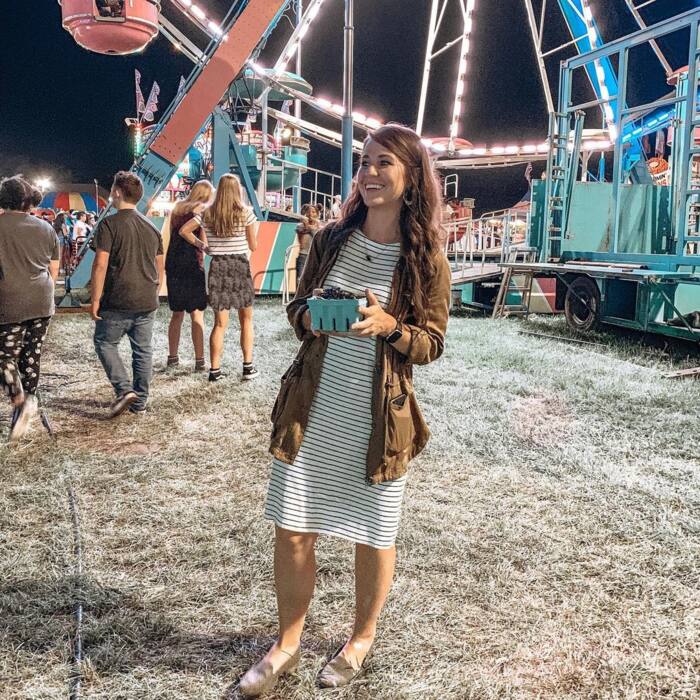 Another interesting rule in the family was that none of the children could upload their pictures to social media until they were engaged. However, after Jana Duggar Instagram account was opened, she broke the rule. In fact, she became the first member of the family to join social media before getting engaged. She has more than 744,000 followers on her Instagram account with lots of engagement on her posts.
Is Jana Duggar in a relationship?
No, she is not. It can be quite demotivating watching one's younger siblings go through courtship and eventually settling down with the man or woman of their dream, and one is not married yet. Although it is a rule that each member of the family ought to have tied the knot at age 20, Jana's case seems to be different.
So, why is Jana not married? A possible reason is that she does not want to rush into it. According to her, "There have been different guys come along and ask. But yeah, it's just not ... They haven't been the right one."
Initially, part of Jana Duggar dating rules was that a man she would settle down with must either move to Arkansas or is already from there. Later on, her expectation changed, and she began to look out for a man she really loves and would be willing to follow anywhere. In her words, "So now, it's more like, OK, if I really love the guy, I'll follow him to the ends of the earth. I'll want to go wherever he is."
Who has Jana Duggar dated? At some point, several Jana Duggar courting rumours filled the air. A rumour was her relationship with her good friend Lauren DeMaise, which they later debunked. After that, Jana Duggar Lawson Bates love affair became another point of discourse. People began to ask, "Is Jana Duggar in a relationship with Lawson Bates?" after Lawson posted Jana's picture on his Instagram account. Again, the rumour laid to rest after she refuted it.
What is Jana Duggar net worth?
According to Celebrity Net Worth, Jana Duggar net worth is estimated at $400,000. What does Jana Duggar do for a living? Apart from being known as a reality TV show star, recent reports revealed that she launched a business empire under Arbor Acres Group LLC's name outside her family's influence and involvement.
The newly established Jana Duggar business focuses on helping people find beauty in their surroundings and bringing people from different walks of life together. Launching a business in that area is not surprising to most people who have been following her. This is because, on her Instagram page, she has been posting DIY projects and drawings and also showing off her gardening.
Jana Duggar is entirely living her life towards reaching the best of her potential. Even though there is pressure from several corners to get married, her focus is to settle down with a man she truly loves and willing to go anywhere with.
READ ALSO: Zinhle Ngobese from Rhythm City bio: age, real name, pictures, Instagram
Briefly.co.za shared some fascinating details about the life of Zinhle Ngobese from Rhythm City in a related post. The beautiful and charismatic entertainer played Zinhle Ngobese in the popular South African TV series, Rhythm City. The way she interprets her character seamlessly made her the darling of passionate viewers of the drama series. Her story will inspire you.
Source: Briefly.co.za