Generations: The Legacy Teasers: February 2021
Generations: The Legacy remains one of Mzansi's most loved and most-watched shows since its inception. There is an exciting line up of episodes. Find out who meets an untimely death and much more in these Generations: The Legacy teasers below.

You can see what happens when a secret admirer delivers two different sets of bouquets to two different people at the office. Watch Generations the legacy full episodes on SABC1 from Mondays to Fridays at 20h00. You cannot miss out on the immense drama season 7 has in store for you.
Generations: The Legacy teasers February 2021
What happens when Jack's anger boils over and cannot be contained anymore? Will Luyulo finally take a stand and refuse to sneak around any longer? What will Ayanda do when she finds herself in a hopeless situation?
Monday, 1/02/21: Episode 51 (1611)
As Mpho gives some shocking information to his adoptive mom, Luzuko digs around at the right spot but at the worst time. Tracy makes a hearty meal that is the star of the day.
Tuesday, 2/02/21: Episode 52 (1612)
A bouquet is delivered to the office, and it is received with mixed emotions. Meanwhile, Gadaffi is certain that tough love is the way, and Lesedi is in denial.
Wednesday, 3/02/21: Episode 53 (1613)
Lesedi is ecstatic when she receives Luyolo's invite. At the same time, Jack proves how witty he is when trying to make his wishes come true. Mpho unexpectedly gets help.
Thursday, 4/02/21: Episode 54 (1614)
Tshidi is in a bind while Pele learns something shocking about himself. Soon after, Ayanda tries to get a hold of Pele.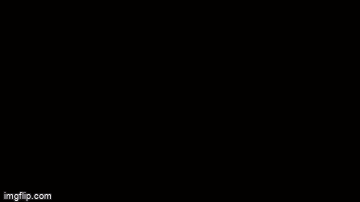 Friday, 5/02/21: Episode 55 (1615)
A mother and her daughter end up at an impasse, and a banned kiss is stopped. Siyanda's mom forces him to agree with something that is against his views.
Monday, 8/02/21: Episode 56 (1616)
Jack makes a promise to his brother, but is his word truly his bond? Nontle wears her heart on her sleeve while Luyulo wants to have a conversation about what occurred the night before.
Tuesday, 9/02/21: Episode 57 (1617)
Is Baxolile really taking her medicine or is something else going on? Pele is shocked at Mpho's proposal while Lesedi is in love with someone who does not feel the same way.
Wednesday, 10/02/21: Episode 58 (1618)
Gadaffi chooses to take matters into his own hands; meanwhile, Sphe takes her tea from the wrong cup. Surprisingly, another batch of flowers is delivered at the workplace, but they are for another person.
Thursday, 11/02/21: Episode 59 (1619)
As Jack's turn to avenge the wrongs done to him, Luyolo's suggestion arouses mixed feelings, especially because her son is involved.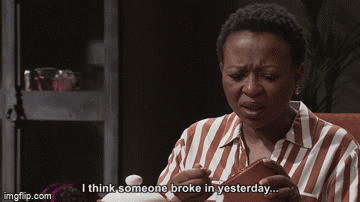 Friday, 12/02/21: Episode 60 (1620)
Mpho is depressed when he is ignored. Simultaneously, Tracy's past catches up to her at an awful time. A killing happens at night.
Monday, 15/02/21: Episode 61 (1621)
As deafening screams reveal the horror that is about to be found, Gadaffi urges Luke to prove that he is worthy. An unexpected friendship blossoms.
Tuesday, 16/02/21: Episode 62 (1622)
Luyolo hates sneaking around, and he makes his worries clear, while Siyanda's truthful words make Jack very angry. Ayanda's head and her heart are in a battle.
Wednesday, 17/02/21: Episode 63 (1623)
Mpho is worried about the situation he has landed himself in while Pele receives amazing news for the first time in a while. Lesedi refuses to be the one who rolls over.
Thursday, 18/02/21: Episode 64 (1624)
Luke is stuck in a challenging position, while Maziwi puts his foot down, not allowing his manipulative boss to take advantage of him. Tracy is in agony when she is rejected.
Friday, 19/02/21: Episode 65 (1625)
Ayanda finds herself in a hopeless situation. What choice will she go with? Tshidi does not easily retreat. At the same time, Luyolo lands himself in a mess for trying to assist.
Monday, 22/02/21: Episode 66 (1626)
Gadaffi receives a phone call, and he is cautioned, but is it too late? At that time, two brothers are seemingly building a strong connection, but it is all a ruse for one. Lesedi's personal problems are affecting her work.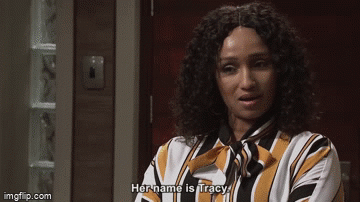 Tuesday, 23/02/21: Episode 67 (1627)
Tracy finds something shocking at the commune; meanwhile, a youthful girl is deceased, and Siyanda refuses to let the matter go. The spotlight lands on Mpho.
Wednesday, 24/02/21: Episode 68 (1628)
James cautions his friend not to lose what he just got as the commune's tension reaches a crisis level. Will the police soon find out that throwing two nemeses in a jail cell together is a bad idea?
Thursday, 25/02/21: Episode 69 (1629)
At the #Ezweni board meeting, people begin fighting while another person finds out that the first day at work is never fun. Ayanda's guilt becomes a terrible fear after she hears some stuff.
Friday, 26/02/21: Episode 70 (1630)
There is a surprise when the Moroka's discover what an employee is about to do. As Lesedi's podcast causes a commotion, Mpho finds out he needs to pick a lock, fast.
Mpho
He opens up by revealing information to his adoptive mother, and he then gets help from an unexpected person. Soon after, Mpho shocks Pele with a proposal and at the end finds himself in a bind. Will he be able to pick the lock in time?
Lesedi
Her line of events starts on a high note and plummets very fast. She receives an invite from Luyolo, which has her over the moon. She then faces an unrequited love story, and her personal issues start affecting her work. Will her explosive podcast fix all these issues?
That is everything you need to know about what to expect from Generations: The Legacy teasers for February 2021. The Generations the legacy cast puts out all the stops this coming month. Who do you think murdered the young, innocent girl?
READ ALSO: Suidooster Teasers: February 2021
Briefly.co.za recently published Suidooster teasers for February 2021. The soap opera highlights the ups and downs that the residents of Suidooster town go through as they deal with the rampant rise in crime in the neighbourhood.
Siya's deteriorating condition has been a call for alarm, and his foes have been rejoicing about his situation. As Kaashifa prepares for her big day, the odds fail to work in her favour, and she ends up threatening the existence of some of her most significant relationships.
Source: Briefly News