Skeem Saam Teasers: February 2021
If you have been following the episodes of Skeem Saam teasers, by now, you should be wondering how the television drama series has consistently captured and retained your attention. The show's twists and turns are unarguably part of why the TV drama series continues to retain your attention and attract more viewers by the day. Last month's episodes showed how Cindy suspected foul play at Rovuwa and her decision to change the cafe's surveillance. This month, what should you expect?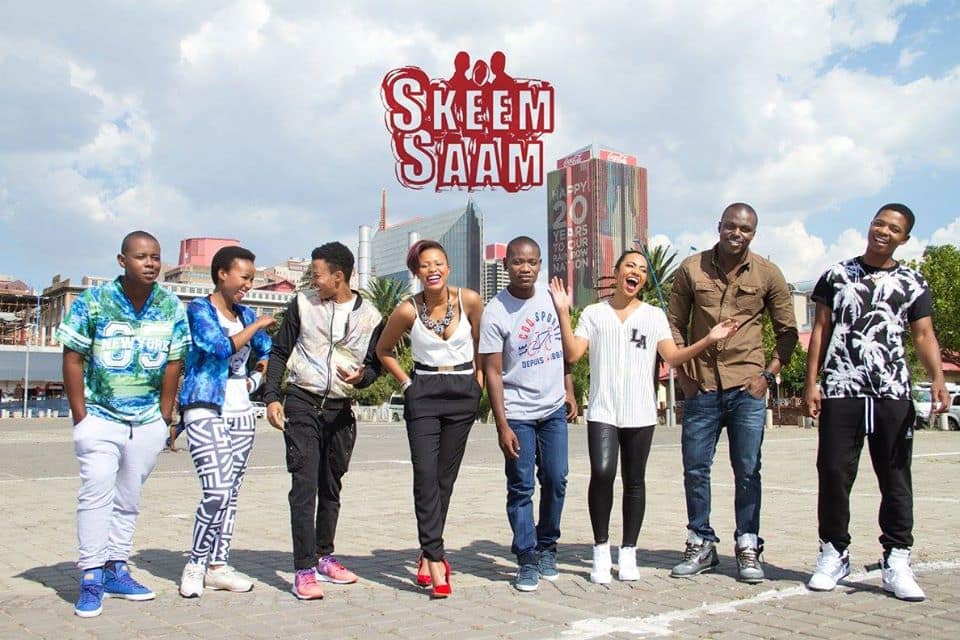 Skeem Saam soap focuses on three teenage boys who had major conflicts while transitioning into manhood. It also looks into the plight that male children today face in their journey into adulthood. Created by Winnie Serite, the South African telenovela was produced by PEU Communication Solutions alongside ABC Education and the Gauteng Film Commission. Interestingly, you do not have to wait until the episodes air daily before you know what happens.
Skeem Saam February 2021 teasers
The level of creativity with which each episode of Skeem Saam daily teasers was scripted is partly why soapie lovers have found it interesting and worth recommending to others. This month has some beautiful scenes you do not want to miss out on. Check out the highlights below.
Episode 151 - Monday, 1st of February, 2021
Babeile's request dumbfounds the Magongwa family after they find human remains in their compound. Lehasa receives some surprising news about what will become of his restaurant, while Mary charges Mokgadi to take some radical steps against Leeto.
Episode 152 - Tuesday, 2nd of February, 2021
Babeile eavesdrops Nimza speaking what can implicate the Maputlas in the Kele case. Advocate Moss endeavours to make a deal for Chef Kgosi, while Lehasa appeals to a scorned woman, but she does not have it.
Episode 153 - Wednesday, 3rd of February, 2021
Babeile shakes after he sights Celia, Meikie, and MaNtuli together. Advocate Moss has bittersweet news for Chef Kgosi and Fanie, while Lehasa pulls an adversary out of his establishment.
Episode 154 - Thursday, 4th of February, 2021
Mokgadi fails in her desperate struggle to extend an olive branch to Leeto dismally. At the same time, Lelo is astonished after an old ally calls with a claim to have a perfect idea of how Lehasa can be brought low. Also, guilt wrecks MaNtuli after deceiving the cops.
Episode 155 - Friday, 5th of February, 2021
Babeile closes the Kgomos' pain and uncertainty journey, while Nimza threatens to bring the Maputla family and Seakamela down. To set the records straight, Fanie shares some intel with Lehasa, which leaves him conflicted.
Episode 156 - Monday, 8th of February, 2021
The authorities' visit to a student on campus shocks him, while Nimza, out of fear, returns, and requests assistance from his uncle. Melita becomes dejected after a famous businesswoman from Turf declines to assist her.
Episode 157 - Tuesday, 9th of February, 2021
A high-powered attorney threatens Babeile, while Celia worries about the unfortunate situation that her son has put her family in. Also, Kat starts to reimagine his tomorrow as a solopreneur.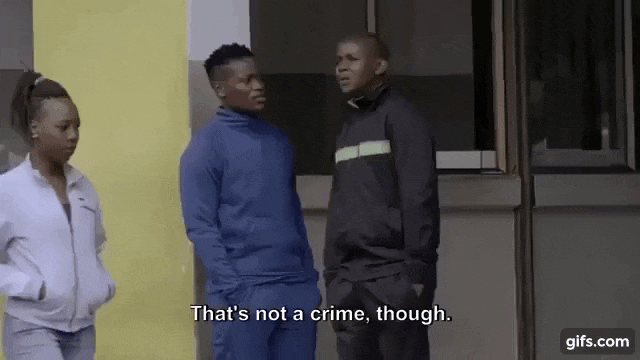 Episode 158 - Wednesday, 10th of February, 2021
Instead of celebrating his freedom, A young man becomes unhappy after discovering who released him, instead of celebrating his freed state. John and Meikie's decision shocks Tbose concerning the living arrangements of Leeto. Also, Melita steps on John's toes and regrets it.
Episode 159 - Thursday, 11th of February, 2021
Turfloop grieves the demise of a fallen beauty queen, while Mokgadi pledges to repossess her man and build a family with him. Charles is hurt when his family sidelines him.
Episode 160 - Friday, 12th of February, 2021
Kobus suggests a courageous solution to flesh up Noah's witness list, which leaves Mokgadi and Noah uncomfortable. Alfred hastens up while working on the tender documents, but there are lots of oppositions. What Leeto does makes Mokgadi feel terribly bad on their wedding anniversary.
Episode 161 - Monday, 15th of February, 2021
The result of the bad luck that Alfred runs in with is unfavourable, while Noah is troubled about his eventuality. Melita's hopes extend very high.
Episode 162 - Tuesday, 16th of February, 2021
Alfred's lies catch up with him in the most embarrassing way. Meikie is not satisfied to find out about her nemesis as she plants to purchase Leeto's house. Pretty is flabbergasted when Kat changes direction regarding the tender submission.
Episode 163 - Wednesday, 17th of February, 2021
John drops a bombshell for Melita, which makes her regret all the choices she had made. Mary looks up to an old friend for assistance, while Koloi is enthusiastic about the possibility of his future.
Episode 164 - Thursday, 18th of February, 2021
Sparks fly at Berry FM after a businesswoman challenges a professor, while Nimza brings Alfred some accusatory proof about a nemesis. The principal is not very pleased about Alfred's slowness recently.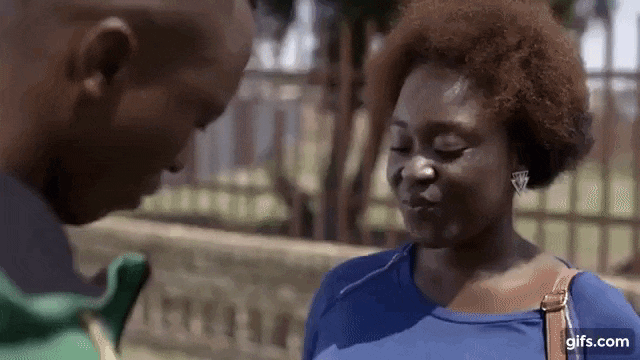 Episode 165 - Friday, 19th of February, 2021
Bopape backs Leeto into a corner concerning Noah's character witness testimony. Also, Principal offers Alfred some food for thought concerning his ambitions of becoming a businessman. Melita receives good news after a day from hell.
Episode 166 - Monday, 22nd of February, 2021
Alfred plays his card with Melita, and she shivers. Celia, Charles, and Alfred are shocked to learn the name behind one of the shortlisted companies. Mokgadi and Mary played into Leeto's hands because they did not allow Noah and Leeto to be alone.
Episode 167 - Tuesday, 23rd of February, 2021
Noah is gradually becoming trapped as they find new evidence, while Alfios steps up at his presentation to the Tender Committee. Also, Nimza tells what exactly transpired concerning the intel he received, which has a connection with Melita's bribery.
Episode 168 - Wednesday, 24th of February, 2021
Noah gets a new outlook on what his future can be like, while there are moves to have Fanie and Lehasa back in the fold, even though Lehasa does not want to have any business with him again. Melita receives bad news concerning the tender, and she finds it hard to accept them.
Episode 169 - Thursday, 25th of February, 2021
Noah's conscience gets the better of him, but Mokgadi will not have it. Melita finds herself at the brunt of Charity's wrath, while Fanie tells Lehasa some things about Lelo, but Lehasa is still so angry to warm up to him.
Episode 170 - Friday, 26th of February, 2021
Meikie is astounded after she eventually discovers the truth about Noah's alleged criminal act. Melita approaches the end of her tenure at Turf University, while Alfios celebrates his future there. Advocate Moss visits Café Rovuwa.
Babeile
What Babeile asks renders the Magongwa family speechless. He surprisingly sights the trio of Celia, Meikie, and MaNtuli together and starts to shake, but what can be the reason for that? Also, after he eavesdrops Nimza's conversation, what steps does he take?
Melita
Melita thinks she could get assistance from a notable businessman, but she got disappointed after she was turned down. Her hopes rise so high in the process before John drops a bombshell, which leaves her in regret over all the choices she had made. After witnessing a day from hell, she eventually receives good news before other bad news hit her concerning the tender.
Skeem Saam teasers' production crew has done a great job, ensuring that every fan gets something to keep them entertained each time they watch the show's episodes. So, as the series broadcast on SABC1 from Mondays to Fridays at 18h30, make sure to join other fans across the world.
READ ALSO: Suidooster Teasers: February 2021
In a related post, Briefly.co.za published what you should expect in Suidooster teasers for February 2021. The article highlights the challenges that the residents of Suidooster town go through as they address the rampant rise in crime in the neighbourhood.
More so, Siya's deteriorating condition calls for alarm as his enemies rejoice about his situation. As Kaashifa prepares for her big day, the odds fail to work in her favour, and she ends up threatening the existence of some of her most significant relationships.
Source: Briefly News