Eternal Love teasers: February 2021
Winning in life is one thing that friends and family should always join in and celebrate with you. However, for most people, that is not the case. Interestingly, those closest to you are the ones who try to pull you down and stop you from achieving your goals. Eternal Love teasers for February 2021 could not bring out the case any better.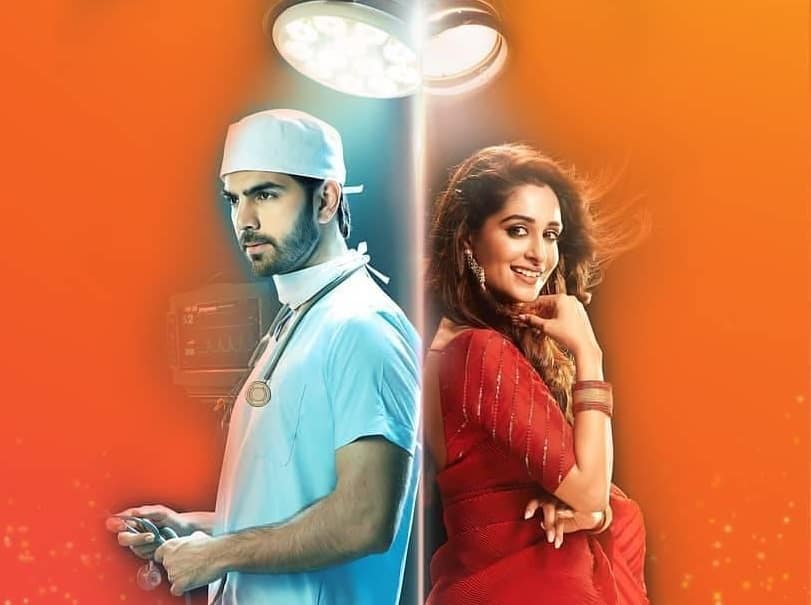 Eternal Love is a thrilling show that highlights the story of two people, Rohit and Sonakshi, whose friendship transitions into a relationship. They agree to try harder, although Mahesh decides to doom their efforts to finalise their wedding. Will he succeed in his diabolical plans? Eternal Love teasers for February 2021 highlight the progress of his attempts and how far the wedding preparations will go.
Eternal Love teasers for February 2021
Sonakshi finds it challenging to reveal the details of the physical and emotional torture that Mahesh put her through. Rohit smells a rat and decides to investigate the matter, and even gets the police to help him in the course. His suspicions lead him to Mahesh. What will he do to stop him from ruining their big day?
Monday, 1st February 2020
Episode 95
The Sippy family members find out sensitive information about Tanya's pregnancy, and Rohit slaps Ravi. Later, Rohit realises that Sonakshi is terrified; hence, he tries to calm her down and even appoints a guard to ensure she is safe.
Episode 96
Rohit finds it challenging to believe Mahesh's explanation when he learns that Mahesh tried to harm Sonakshi. Meanwhile, the police come up with a plan to unveil the truth. Later, Sonakshi meets with Rohit who pretends to be a cab driver.
Tuesday, 2nd February 2020
Episode 97
Sonakshi and Rohit have a cute fight, and YK asks Naren to step back. Later, someone delivers some shocking news to Pari.
Episode 98
Sonakshi draws everyone's attention when she unexpectedly shows up for the Sangeet ceremony. Elsewhere, Mahesh loses control of his vehicle as he tries to get to the ceremony's venue.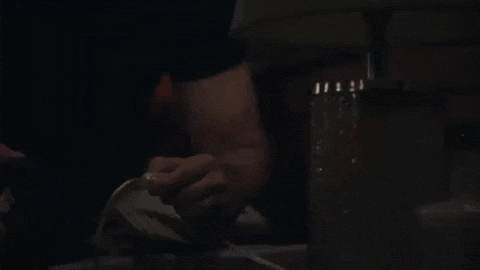 Wednesday, 3rd February 2020
Episode 99
The Sippy family members give a stunning dance performance, and Pari does something that makes Rohan feel insecure. Later, Mahesh succeeds in executing his evil plan.
Episode 100
Nethra asks Raima to do an exciting thing, and Rohit makes a promise to Sonakshi, and it lands Suman in trouble.
Thursday, 4th February 2020
Episode 101
Sonakshi and Rohit wow everyone with their stunning dance performance, and later, she asks him to do something for her. YK's mother asks Suman to do something, and in the process, she misleads him.
Episode 102
The members of the Sippy family visit the members of the Rastogi family for the Mehendi ceremony. Meanwhile, Rohit and his squad enjoy the bachelor party, which makes Sonakshi restless; hence, she decides to pull a prank on him.
Friday, 5th February 2020
Episode 103
The Sippy family members and the Rastogis love Sonakshi's Mehendi ceremony, and it confuses Rohit. Later, Naren makes an unexpected demand for Sonakshi, and it leaves her startled.
Episode 104
Mahesh makes progress with his diabolical plan, and Sonakshi agrees to sign the documents. Later, she joins Rohit for a romantic dinner on the terrace.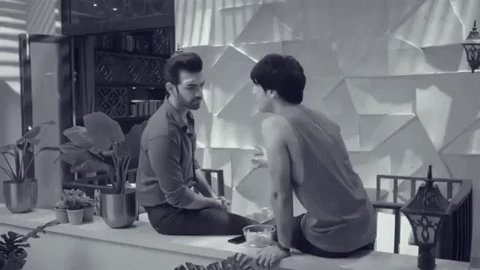 Saturday, 6th February 2020
Episode 105
The Sippy family members mark the Haldi ceremony, and Mahesh makes Raima promise to cause trouble and stop the wedding. Later, Rohit listens to his heart and prevents Veena from applying Haldi on Sonakshi's face.
Episode 106
Rohit's command makes Raima agitated; hence, he dashes out of the Sippy mansion, and Rohit sends the members of the Rastogi an unexpected gift. Later, he realises that Mahesh was at work, trying to ruin his big day. How will he deal with him?
Sunday, 7th February 2020
Episode 107
Rohit has a gut feeling that leads him to ask Mahesh to join him in the Sippy mansion while Mahesh sets up another scheme to ruin the marriage ceremony. Sonakshi's life has been threatened.
Episode 108
Mahesh obstructs the gunning down of Sonakshi and has other plans for her, soon after Rohit's Baraat arrives at the venue.
Monday, 8th February 2020
Episode 109
Raima schemes to entrap and marry Rohit, a malicious Mahesh kidnaps Sonakshi. Will he hurt her?
Episode 110
Raima deceives Pooja, while Mahesh attempts to marry Sonakshi against her will. Later, Rohit makes an unexpected choice.
Tuesday, 9th February 2020
Episode 111
Suman and Sulochana argue while Mahesh and Sonakshi get hurt. At the same time, Rohit and Raima plan to marry.
Episode 112
Rohit does not expect what he will find out during the sindoor ritual, while Sonakshi reveals Mahesh's shocking facts.
Wednesday, 10th February 2020
Episode 113
Raima begs for forgiveness from Raima and Sonakshi while Mahesh causes chaos at the marriage ceremony and says he will kill Rohit.
Episode 114
Sonakshi says goodbye to Suman, Pari, and Pulkit, she is then left for her Gruha Pravesh ritual.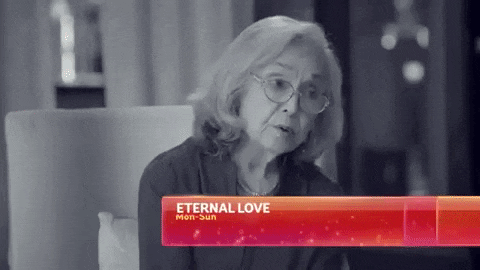 Thursday, 11th February 2020
Episode 115
Rohit and Sonakshi are anxious to spend their first night together, and they end up arguing. Soon after, they find comfort in each other.
Episode 116
A stalker secretly takes pictures of Sonakshi doing yoga while Veena is angry when she receives a blocked call.
Friday, 12th February 2020
Episode 117
Veena's cautions have Sonakshi cornered, soon after Rohit makes a funny mistake as he tries to finish Sonakshi's challenge.
Episode 118
Sonakshi is surprised by Nethra's ultimatum as the cops catch Pari and Rohan being intimate in a car. Later, Veena is annoyed by the remarks made by Naren's cousin, Sundari.
Saturday, 13th February 2020
Episode 119
Veena is pleased with Sonakshi as Rohan and Pari are taken to the police station. Soon after, Sundari's remarks about Sonakshi shock the Sippys.
Episode 120
Rohan and Pari try to buy off a pregnant woman; meanwhile, Naren goes to the police station. Sonakshi and Rohit are at odds about keeping Pooja's secret under wraps.
Sunday, 14th February 2020
Episode 121
Pari avenges Pooja by using the news of her adoption against her; at the same time, Rohit is speechless when he reads Sonakshi's interview in the paper.
Episode 122
When Naren discovers that Pooja's secret is in the newspaper, he scolds Sonakshi, soon after, Rohit does everything to find out the truth.
Monday, 15th February 2020
Episode 123
Rohit releases his stress on Pari while Pooja discovers a hard truth about her life. Later, Sonakshi smacks Pooja in the face.
Episode 124
Rohit consoles distraught Sonakshi who believes she caused all of Pooja's problems, soon after, Sonakshi comes across Pooja in an unthinkable state in the middle of the night.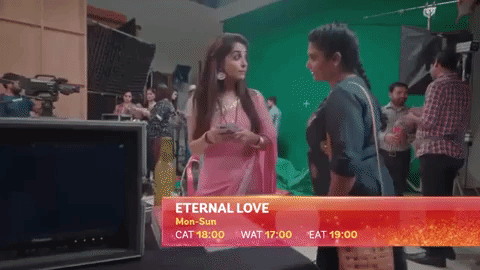 Tuesday, 16th February 2020
Episode 125
Sonakshi has a plan on how to distract the paparazzi outside the Sippy house. Meanwhile, Rohit tries to calm Sonakshi down.
Episode 126
The Sippys are surprised when Tapasya shows up at the hospital with the cops. This angers Sonakshi who smacks Tapasya in the face.
Wednesday, 17th February 2020
Episode 127
Pooja makes an unexpected announcement, catching the Sippys off-guard while a fuming Pulkit threatens Pari. Soon after, Rohit expresses his anger to Sonakshi.
Episode 128
The Sippys are surprised when Sonakshi does something unexpected; simultaneously, Rohan tries to set up a meeting with Pari. Soon after, Pooja clearly states her demands before YK and Nishi.
Thursday, 18th February 2020
Episode 129
Rohit surprises Sonakshi with a heartfelt present on their special day, and as they share an intimate moment, they receive a phone call.
Episode 130
Rohan is speechless when Tanya asks him about his girlfriend while Rohit permits Sonakshi and Sumit to shoot an intimate moment, but Naren is doubtful.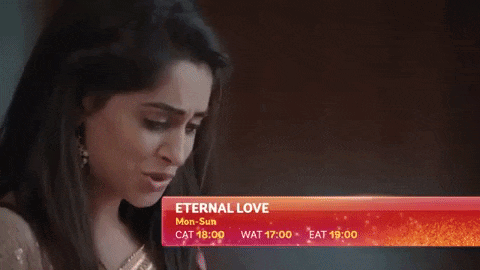 Friday, 19th February 2020
Episode 131
Rohit convinces Sonakshi to film the intimate scene with Sumit, and she tries her best to make it a good one. Meanwhile, Rohit cautions Rani to keep off Pooja.
Episode 132
Sonakshi is surprised to discover that Rani has Pooja's adoption documents in her bag. Sonakshi shows up at Rani's door while Veena and Suman quarrel.
Saturday, 20th February 2020
Episode 133
Rani tells Sonakshi the truth, at the same time Rohan and Pari get intimate. Sonakshi confides in Akash and Deepa about what Rani told her.
Episode 134
Pooja feels rejected when Sonakshi tells her Rani is her real mom. Soon after, Tanya buys spy equipment to peep on Rohan while a shocking revelation awaits the Sippy family.
Sunday, 21st February 2020
Episode 135
The Sippys are surprised to find Rani at their home. Meanwhile, Rohit scolds Sonakshi as Tanya sets up a tracking device in Rohan's car without anyone knowing.
Episode 136
Veena is troubled when she discovers that Pooja intends on looking at Sonakshi's rain dance with the family. Sonakshi and Rohit have an intimate moment before he goes to Delhi.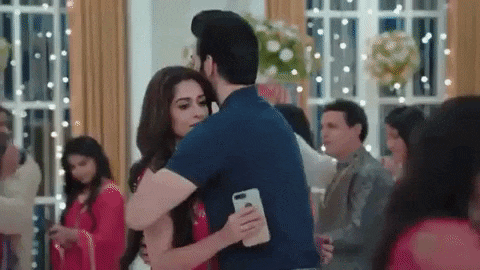 Monday, 22nd February 2020
Episode 137
Naren is angry after listening to some disgusting remarks about Sonakshi's seductive dance. Sonakshi is nervous when he summons her to his room.
Episode 138
Sonakshi is in a conundrum after Naren's scandalous announcement. While Nishi makes a surprising demand, Pari prepares a challenge for Rohan.
Tuesday, 23rd February 2020
Episode 139
The Sippys host a big event while Nishi and YK have fun on their anniversary. Meanwhile, Tanya sees Rohan and Pari in the kitchen as Suman teases Nishi.
Episode 140
Rani slips away during the party, Sonakshi sees her going and goes after her secretly. Suman has a quarrel that ruins the party.
Wednesday, 24th February 2020
Episode 141
Rohit scolds Nishi for including Sonakshi in her schemes, while Rani extorts Nishi. Later, Rohit sees Rani attempting to exploit Pooja.
Episode 142
Veena is offended by the family discourse as Sonakshi convinces Rani to give Nishi back her bracelet. Rani attempts to create problems between Nishi and Pooja.
Thursday, 25th February 2020
Episode 143
Rohit and Rani meet privately as Sonakshi has an emotional meltdown after seeing Suman. Later, Pari asks Rohan to come to her house.
Episode 144
Sonakshi asks Rani why she pitted Pooja and Nishi against each other while Rohi discovers something against Rani. Meanwhile, Sonakshi has an intimate surprise for Rohit for Christmas.
Friday, 26th February 2020
Episode 145
Sonakshi is caught unaware when she finds out about Sitara, Rani's daughter. Soon after, Rohit cautions Rani against being smart. YK and Nishi are in for a shock.
Episode 146
Suman finds out that Sonakshi has quit her job at KPK, he then gives Pari a mission. Soon after, Rohan finds the tracking device, and Rani falsely scolds Pooja.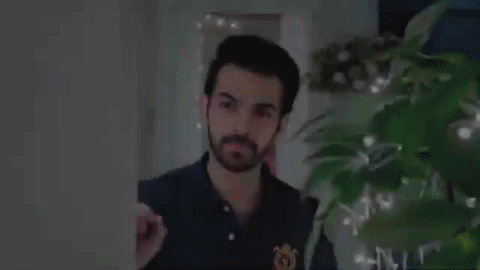 Saturday, 27th February 2020
Episode 147
Sonakshi is surprised to find out about Rohit's secret rendezvous with Rani as Pooja cries when Rani smacks her face.
Episode 148
Rohit reinforces Sonakshi when Naren castigates her. Sonakshi then slaps Rani at the hospital, and the Sippys have a New Year celebration.
Sunday, 28th February 2020
Episode 149
Rohit feels remorseful and apologises to Sonakshi, but she does not accept it, he then tells her some shocking information.
Episode 150
Sonakshi vows to keep Naren's infidelity private as Veena convinces Naren to wish Sonakshi a happy new year. Nishi is angry with Rohit for revealing the truth.
Rohit
When Sonakshi returns after being tortured, Rohit helps her calm down and promises to deal with the person that traumatised her. He interrogates Mahesh, and finds it difficult to believe him; hence, he gets the police to investigate the case. Rohit and Sonakshi are in love and never fail to make each other happy. They share several intimate moments, and it is truly a sight to behold!
Mahesh
Mahesh's plan to kidnap Sonakshi does not go as he envisioned; therefore, he comes up with another plan. He delegates the attack to Raima to cover his tracks. To his disbelief, Rohit outsmarts him and ousts Raima. Will he give up on the mission?
How do you feel about Eternal Love teasers for February 2021? Do you think Rohit will catch up with Mahesh and do away with him? If not, will the wedding go on as planned? If you wish to find out more details about the soap opera events, tune in to Starlife every Monday to Sunday at 6:00 pm.
READ ALSO: Sacred relationship teasers: February 2021
Briefly.co.za recently published Sacred relationship teasers for February 2021. It is a thrilling Indian soap opera that features the life of Mishti Aggarwal and Abeer Rajvansh, who fall victims to the old-age concept of planned marriages.
Mishti, a meek young girl who believes in independence and compatibility in a relationship, struggles to voice her beliefs. Sacred relationship teasers for February 2021 highlight her dilemma and how she surfs murky waters.
Source: Briefly News