Winning in life is one thing that friends and family should always join in and celebrate with you. However, for most people, that is not the case. Interestingly, those closest to you are the ones who try to pull you down and stop you from achieving your goals. Eternal Love teasers for February 2021 could not bring out the case any better.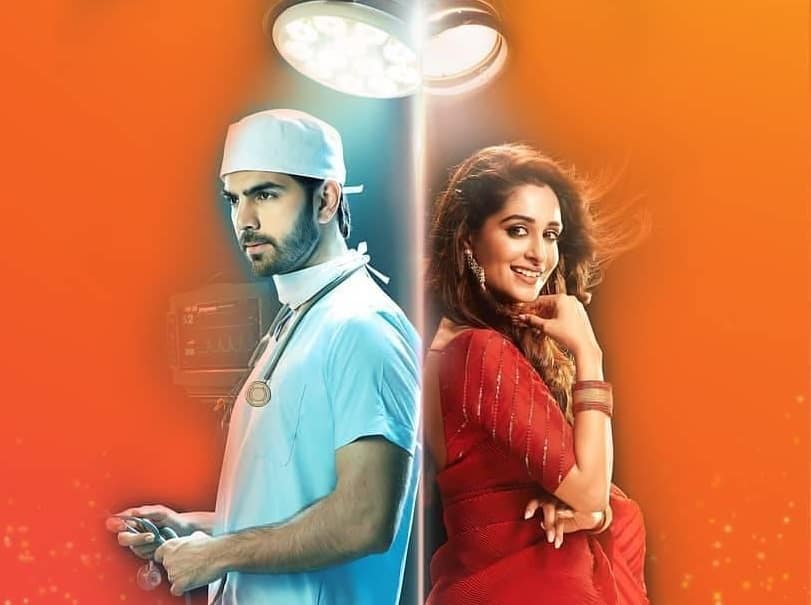 Eternal Love is a thrilling show that highlights the story of two people, Rohit and Sonakshi, whose friendship transitions into a relationship. They agree to try harder, although Mahesh decides to doom their efforts to finalise their wedding. Will he succeed in his diabolical plans? Eternal Love teasers for February 2021 highlight the progress of his attempts and how far the wedding preparations will go.
Eternal Love teasers for February 2021
Sonakshi finds it challenging to reveal the details of the physical and emotional torture that Mahesh put her through. Rohit smells a rat and decides to investigate the matter, and even gets the police to help him in the course. His suspicions lead him to Mahesh. What will he do to stop him from ruining their big day?
Monday, 1st of February 2020
Episode 95
The Sippy family members find out sensitive information about Tanya's pregnancy, and Rohit slaps Ravi. Later, Rohit realises that Sonakshi is terrified; hence, he tries to calm her down and even appoints a guard to ensure she is safe.
Episode 96
Rohit finds it challenging to believe Mahesh's explanation when he learns that Mahesh tried to harm Sonakshi. Meanwhile, the police come up with a plan to unveil the truth. Later, Sonakshi meets with Rohit who pretends to be a cab driver.
Tuesday, 2nd of February 2020
Episode 97
Sonakshi and Rohit have a cute fight, and YK asks Naren to step back. Later, someone delivers some shocking news to Pari.
Episode 98
Sonakshi draws everyone's attention when she unexpectedly shows up for the Sangeet ceremony. Elsewhere, Mahesh loses control of his vehicle as he tries to get to the ceremony's venue.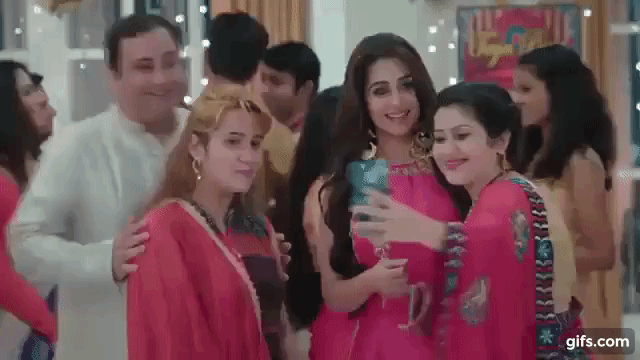 Wednesday, 3rd of February 2020
Episode 99
The Sippy family members give a stunning dance performance, and Pari does something that makes Rohan feel insecure. Later, Mahesh succeeds in executing his evil plan.
Episode 100
Nethra asks Raima to do an exciting thing, and Rohit makes a promise to Sonakshi, and it lands Suman in trouble.
Thursday, 4th of February 2020
Episode 101
Sonakshi and Rohit wow everyone with their stunning dance performance, and later, she asks him to do something for her. YK's mother asks Suman to do something, and in the process, she misleads him.
Episode 102
The members of the Sippy family visit the members of the Rastogi family for the Mehendi ceremony. Meanwhile, Rohit and his squad enjoy the bachelor party, which makes Sonakshi restless; hence, she decides to pull a prank on him.
Friday, 5th of February 2020
Episode 103
The Sippy family members and the Rastogis love Sonakshi's Mehendi ceremony, and it confuses Rohit. Later, Naren makes an unexpected demand for Sonakshi, and it leaves her startled.
Episode 104
Mahesh makes progress with his diabolical plan, and Sonakshi agrees to sign the documents. Later, she joins Rohit for a romantic dinner on the terrace.
Saturday, 6th of February 2020
Episode 105
The Sippy family members mark the Haldi ceremony, and Mahesh makes Raima promise to cause trouble and stop the wedding. Later, Rohit listens to his heart and prevents Veena from applying Haldi on Sonakshi's face.
Episode 106
Rohit's command makes Raima agitated; hence, he dashes out of the Sippy mansion, and Rohit sends the members of the Rastogi an unexpected gift. Later, he realises that Mahesh was at work, trying to ruin his big day. How will he deal with him?
Rohit
When Sonakshi returns after being tortured, Rohit helps her calm down and promises to deal with the person that traumatised her. He interrogates Mahesh, and finds it difficult to believe him; hence, he gets the police to investigate the case. During the Haldi ceremony, he senses that something is off; therefore, he commands Raima to leave the mansion. Will he come up with factual information to support his accusations about Mahesh being involved in the attack on Sonakshi?
Mahesh
Mahesh's plan to kidnap Sonakshi does not go as he envisioned; therefore, he comes up with another plan. He delegates the attack to Raima to cover his tracks. To his disbelief, Rohit outsmarts him and ousts Raima. Will he give up on the mission?
How do you feel about Eternal Love teasers for February 2021? Do you think Rohit will catch up with Mahesh and do away with him? If not, will the wedding go on as planned? If you wish to find out more details about the events in the soap opera, tune in to Starlife every Monday to Sunday at 6:00 pm.
READ ALSO: Suidooster Teasers: February 2021
Briefly.co.za published details of Suidooster teasers for February 2021, and the trajectory that the show has taken is puzzling. Siya's condition gets out of hand, and everyone's attempts to save him fail to yield fruits. Kaashifa equally finds herself in a mess as she tries to keep up with the wedding preparations and the pressure that the process brings. Will she regret ending meaningful relationships because of overreacting?