Imbewu Teasers: February 2021
They yearn for power, have unrestrained greed, keep malicious secrets, betray each other, and hurt each other in unimaginable ways, but they are still family. Imbewu is a drama series that exposes the secrets kept in families, and it shows how rivalry can tear people apart. Find out who makes the drastic choice to visit a sangoma and the controversial person who gets a job at Shongololo Oil.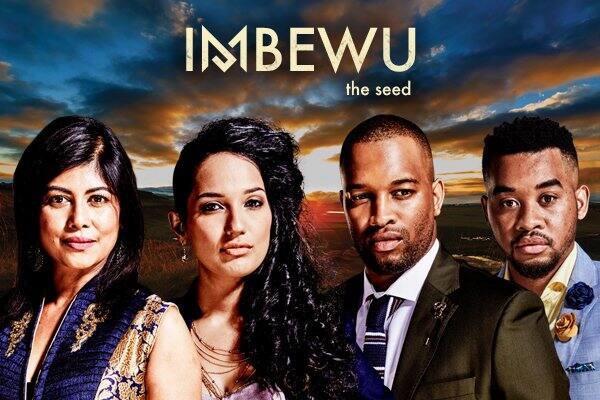 You can catch Imbewu today full episodes 2020 on eTV on weekdays at 21h30 or on eExtra on weekdays at 10h15. If you miss these screenings, do not worry because the repeat comes on eTV on weekdays at 12h30.
Imbewu Teasers for February 2021
The February episodes kick off with a bang; Makhosazana wants Zithulele to be betrayed, Nokuzola ends up uncovering a romantic affair, and Shria discovers Maharaj's secret. What will Shria do to make things right? Will Nokuzola expose the people that she found cheating?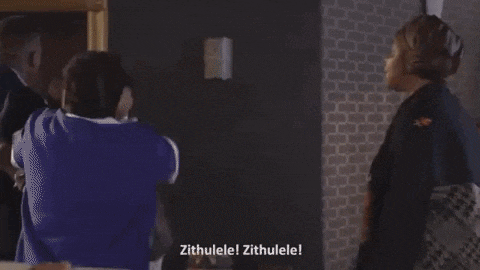 Monday, 1st February 2021 - Episode 731
Makhosazana and Nokuzola meet, and she encourages her to double-cross Zithulele. This angers Nokuzola, who drenches her in her drink.
Tuesday, 2nd February 2021 - Episode 732
Phakade tries to reason with kaMadonsela, who is determined to separate from her husband and their home.
Wednesday, 3rd February 2021 - Episode 733
Maharaj spoils Nirupa, making her fall for him. However, Yuveer is certain that Maharaj needs a psychiatric evaluation.
Thursday, 4th February 2021 - Episode 734
Sibahle Mpisane wants to launch products at Emsamo.
Friday, 5th February 2021 - Episode 735
MaZulu wants to visit Nkululeko's mother's memorial stone, and she asks kaMadonsela to request Nkululeko to take her. Nkululeko is annoyed when Fikile forces him to do it.
Monday, 8th February 2021 - Episode 736
Nokuzola finds out about the entanglement between Zakithi and Mr Kanaan; she then tries to persuade Zithulele to hinder the lobola negotiations.
Tuesday, 9th February 2021 - Episode 737
Nkululeko is struck again with night terrors, and when kaMadonsela says she will go to a Sangoma, he is against it.
Wednesday, 10th February 2021 - Episode 738
Yuveer is certain that he did not reveal Maharaj's cover but cautions the latter that Shria is laying in wait for him to slip up.
Thursday, 11th February 2021 - Episode 739
Nkululeko and Nokuzola try to find Makhosazana's dirty secrets. Meanwhile, Maharaj is adamant about Nirupa telling people that they are dating, but she is unsure about doing that.
Friday, 12th February 2021 - Episode 740
Makhosazana is shocked when Nokuzola gifts her. Later, Nkululeko informs Makhosazana that she needs to be silent.
Monday, 15th February 2021 - Episode 741
Shria pummels Maharaj's head and then accuses Nirupa of turning her back on her family. Soon after this, Maharaj vows revenge against Shria.
Tuesday, 16th February 2021 - Episode 742
Lindiwe is stressed because she is unsure about her role as an entertainment influencer.
Wednesday, 17th February 2021 - Episode 743
The Bhengu's leave as soon as they reach an agreement on the lobola. However, they do not get far because their cab breaks down.
Thursday, 18th February 2021 - Episode 744
MaZulu confides in Menzi about her plot to confront Nkululeko in court for the authority over Maluju.
Friday, 19th February 2021 - Episode 745
Nkululeko loses consciousness at the office.
Monday, 22nd February 2021 - Episode 746
Zithulele asks MaZulu to surrender her Maluju shares after confiding her about Nirupa, but she turns her down.
Tuesday, 23rd February 2021 - Episode 747
KaMadonsela lets Phakade know that she believes Nkululeko is secretive about something. Meanwhile, Lindiwe does a demeaning promotion.
Wednesday, 24th February 2021 - Episode 748
Maharaj cautions Menzi, making him call Yuveer for a position at Shongololo Oil.
Thursday, 25th February 2021 - Episode 749
Zithulele considers eloping with Nokuzola after finding out about the resumption of the lobola talks.
Friday, 26th February 2021 - Episode 750
Menzi and Nirupa end up outvoting Zithulele; this means that Yuveer will get a job in Shongololo Oil.
Nkululeko
He is asked to accompany MaZulu to visit his mother's memorial tablet and is forced by Fikile to do it. Unknown to him, MaZulu intends to confront him in court over the management of Maluju. He ends up fainting at work.
Makhosazana
She insists that Nokuzola betrays Zithulele, but Nokuzola refuses. Nokuzola and Nkululeko then try to find any skeletons in her closet but end up gifting her in a surprising turn of events. Nkululeko tells her to be silent about it.
The Imbewu teasers for February 2021 are just the tip of the iceberg of what is expected to happen in the episodes of this coming month. Stay tuned and find out what mischief your favourite characters are involved in.
READ ALSO: Skeem Saam Teasers: February 2021
Briefly.co.za recently published Skeem Saam teasers for February 2021. Skeem Saam focuses on three teenage boys who had major conflicts while transitioning into manhood. It also looks into the plight that male children today face in their journey into adulthood.
Created by Winnie Serite, the South African telenovela was produced by PEU Communication Solutions alongside ABC Education and the Gauteng Film Commission. Find out what your favourite characters are doing in this article.
Source: Briefly News