Game of Love teasers: February 2021
The episodes of Game of Love Teasers for February are here, and guess what, even if you have missed watching the episodes of this engaging television drama series, the episodes of this month will make it up for you. The show broadcasts daily to meet your entertainment needs. However, you can get a glimpse of what to expect in each episode here.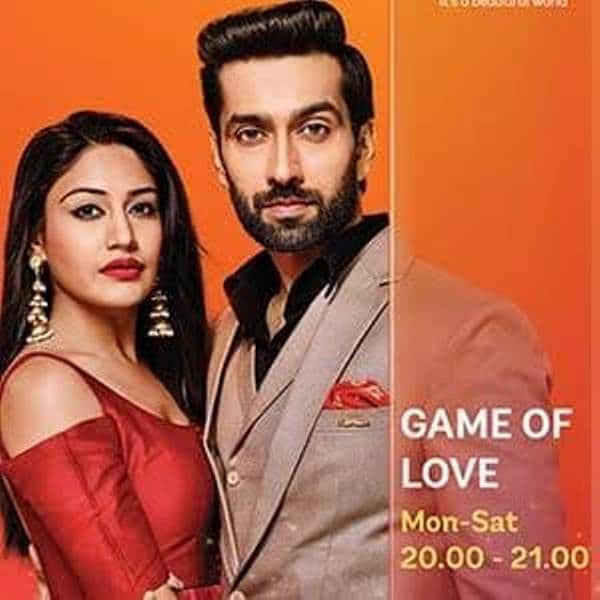 The show's synopsis is about three descendants of the Oberoi business family: Shivaay, Rudra, and Omkara. The cousins are so close and always available for one another. However, when the succession plans begin to crop up, their love for one another needs to be tested considering the power, influence, and wealth that the successors would inherit. Also, in this month's episodes, Shivaay, a reputable businessman, wants to settle down. His mother insists that he must marry Tia Kapoor even though he wants Anika, an orphan.
Game of Love February 2021 teasers TVSA
The twist of love, fame, and affluence in your favourite show is becoming more powerful. This month, find out how Omkara and Shivaay try to look for evidence against Rishab in his house and how Shivaay accuses Rishab of killing Rakesh. Read the highlights of soapie Game of Love below before the official broadcast.
Episode 555 - Monday, 1st of February, 2021
Anika and Shivaay visit the radio station because of Rishab's request to partake in a talk show. Shivaay suspects what Rakesh says and becomes troubled. After some time, he gets to know that Rakesh is dead.
Episode 556
Omkara and Shivaay try to look for evidence against Rishab in his house. Shortly after, they find themselves in an unfortunate situation after Rishab's pet dog starts barking at them.
Episode 557 - Tuesday, 2nd of February, 2021
Shivaay accuses Rishab of killing Rakesh and later works with Bhavya to get him arrested. Omkara bakes a cake for Gauri, and the act of kindness cheers her up. Shivaay and the family find out about Khanna's abduction.
Episode 558
Mitali's family members bury Khanna live after abducting him, while ShiOmRu tracks Khanna's mobile device during the wives' visit to Mitali's residence. Do you think ShiOmRu will get to see Khanna early?
Episode 559 - Tuesday, 3rd of February, 2021
Mitali's brother concludes to set Mitali and Khanna on fire alive, not minding the request made by Shivaay and his family. He pours kerosene on both of them eventually, but do you think Shivaay will save them after what had befallen them?
Episode 560
The Oberois discover there is tension between Fiza and Farhan. Farhan hinders Fiza from stepping out after Anika requests that she should arrange for Eid. Fiza informs Shivaay about the present challenge between herself and Farhan.
Episode 561 - Thursday, 4th of February, 2021
Shivaay perceives that Anika is suspecting him, and as a result, he tries to clarify what she doubts about himself and Fiza. Then, he plans to hinder Farhan from letting go of Fiza and at the same time let him realise how much love Fiza has for him.
Episode 562
Shivaay becomes upset after Anika hinders him from leaving the Eid celebrations for work. He becomes provoked and decides to abscond from the celebration party.
Episode 563 - Friday, 5th of February, 2021
Anika and Shivaay perform the rituals of the Nikaah, and while the Oberois celebrate Eid with Fiza and Farhan, Farhan's mom arrives at the place and makes a scene. After some time, it is obvious that Anika is about to get a surprise.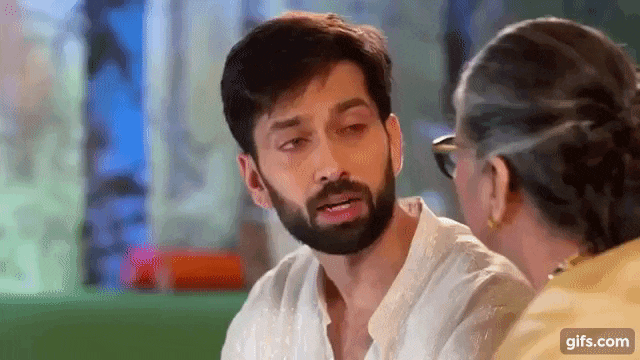 Episode 564
Anika and Shivaay are at loggerheads with Mihir Awasthi because of his claims on the non-existence of genuine love. Their approach offends him, and he decides to challenge them.
Episode 565 - Saturday, 6th of February, 2021
Anika cries after Sahil's mother, and the house owner humiliates her. Out of distress, Shivaay thrashes a journalist, and after some time, mourns his parents' demise.
Episode 566
Anika struggles to pay her house rent, while Shivaay threatens the journalist to desist from defaming his family. After some time, they look forward to hosting some guests, but who could they be?
Episode 567 - Sunday, 7th of February, 2021
Anika needs work to meet her obligations, while Bhavya pleads for Shivaay's forgiveness because of the visit to Oberoi's mansion to arrest him. Then, Gauri informs Nikhil to marry Anika in the shortest time. Shivaay also decides to settle down.
Episode 568
Shivaay and Anika refuse to see each other at the temple. After some time, Anika becomes troubled because she needs to arrange money for Sahil's schooling and Gauri's wedding ceremony.
Episode 569 - Monday, 8th of February, 2021
Anika visits the Oberoi mansion to get her file from Khanna. During Tia and Shivaay's roka party, the 'chunri' that Tia would have put on accidentally falls on Anika's head!
Episode 570
Shivaay finds it difficult to take his eyes off Anika, while Gauri scorns Anika by shaking her body to the 'Chunri' song. Priyanka requests Anika to plan her wedding, and then, she faints at Anika's house!
Episode 571 - Tuesday, 9th of February, 2021
Anika takes Priyanka to the hospital. Also, she ripostes when Shivaay says that she is responsible for Priyanka's condition and insults her. Do you think Shivaay will condone this? Find out from today's episode of Game of Love StarLife.
Episode 572
Anika appears like a miserable fellow while her house owner throws out her family members from the house. The event causes Sahil to fall unconscious. Someone shows up to rescue Anika, but who could the person be?
Episode 573 - Wednesday, 10th of February, 2021
Shivaay blames Anika for using Priyanka to her mean gains. Later on, Anika resolves to vacate the mansion. Meanwhile, Dadi has a secret he does not want Shivaay to be privy to.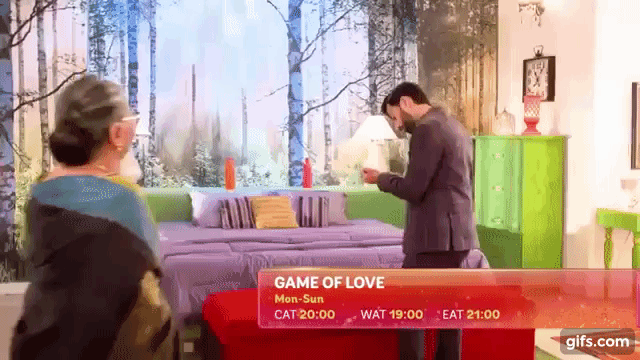 Episode 574
Shivaay arrives at the scene as a miscreant and attempts to force himself on Anika who is already unconscious. Later, he is lost in his thoughts as he observes her situation. What do you think could have caused this?
Episode 575 - Thursday, 11th of February, 2021
Anika helps Priyanka prepare for the occasion, while Priyanka's fiance, Daksh Kapoor, visits the Oberoi mansion only to be surprised to find Anika there. Do you think Anika will identify the criminal?
Episode 576
Anika explains why she is suspicious because of Daksh with Payal. She attempts to explain Daksh's misdeed towards her to Dadi and how everything worked out so that Priyanka could marry Daksh.
Episode 577 - Friday, 12th of February, 2021
Anika saves Priyanka's life once again, and because of Priyanka, Shivaay hinders Anika from going from the mansion. Then, Anika returns the mobile gift that Shivaay gave her. He later sympathises with Anika, but what could have prompted that?
Episode 578
Shivaay offers Anika an opportunity to support her charges against Daksh with proofs. Then, Anika comes up with an intelligent strategy to expose the affair between Daksh and Payal. Shivaay and Anika visit Lonavala to spy on Daksh.
Episode 579 - Saturday, 13th of February, 2021
Daksh outsmarts Anika and paralyses the plan she has for Shivaay to know everything that happened. Anika eavesdrops what the priest instructs and purposes to make sure Daksh and Priyanka's marriage is over.
Episode 580
Concerning the plans that Anika has, Daksh becomes ill after eating the spiked sweet. Then, she removes the fuel from the car so that Daksh finds it hard to visit the Oberois.
Episode 581 - Sunday, 14th of February, 2021
Shivaay confronts Anika because she does not want the engagement to be held. Anika warns Daksh against his wish to become Priyanka's husband. After Shivaay discovers the rings, Priyanka and Daksh exchange them and formally agree to get married.
Episode 582
Shivaay finds out that Anika and Nikhil are getting engaged. Shivaay instructs Anika to arrange a massive order of sweets instantly, and Anika gets everything ready all by herself. Find out if she will accomplish the assignment in time or not.
Episode 583 - Monday, 15th of February, 2021
Shivaay attempts to confirm the size of the engagement ring he puts on Anika's finger. Unfortunately, every effort she makes to remove the ring becomes abortive. Find out from today's series if Shivaay will get engaged to Tia or not?
Episode 584
Anika resolves to expose who Daksh really is before Shivaay. After some time, Anika and Shivaay feel tipsy because of Rudra's fruit punch that they drank. Consequently, they discuss each other's lives intensely.
Episode 585 - Tuesday, 16th of February, 2021
Anika and Shivaay open up to each other, and Shivaay shares top information with her before he hugs her. They both sing and dance before they find themselves in an unexpected situation. What do you think ensued between them?
Episode 586
Daksh gets to know that Anika spent some time in Shivaay's room. He looks into Anika's mobile device and discovers a video clip of Shivaay where he makes a confession that surprises him. Then, to make her feel guilty, he promises to sell the clip to a journalist!
Episode 587 - Wednesday, 17th of February, 2021
Anika drops a letter for Priyanka, where she mentions Daksh's misdeeds hoping that she will read it and cancel her wedding. Shivaay spots Anika in Priyanka's room and challenges her.
Episode 588
Shivaay misconstrues Anika's intentions after he finds her and Daksh together. Anika intimidates Daksh so that he could tell the truth before Priyanka. Whether he does that or not is worth finding out from today's soapie Game of Love episode.
Episode 589 - Thursday, 18th of February, 2021
Daksh brings Payal into the Oberoi mansion without letting anyone know about it. To deliver Payal, Anika disguises and tries to make her way into the mansion. Find out from today's show if Shivaay will identify her or not.
Episode 590
Anika tries to locate Payal, while Daksh keeps Payal out of Anika and Shivaay's sight. Later, he holds Payal and Anika captive, but do you think both of them will hinder him from marrying Priyanka?
Episode 591 - Friday, 19th of February, 2021
Payal and Anika manage to untie themselves and find their way to the event before Priyanka and Daksh could get married. Daksh becomes afraid after seeing Anika in the house.
Episode 592
Priyanka becomes crazy because Daksh is nowhere to be found. While trying to locate where he could be, she has an accident. Anika resolves to stay away from both the Oberois and Shivaay and promises something to Nikhil.
Episode 593 - Saturday, 20th of February, 2021
Shivaay confronts Daksh for disappearing from the wedding. Daksh explains to Shivaay that Anika coerced him to betray Priyanka. Shivaay besmirches Anika before Nikhil shortly before she gets married to him.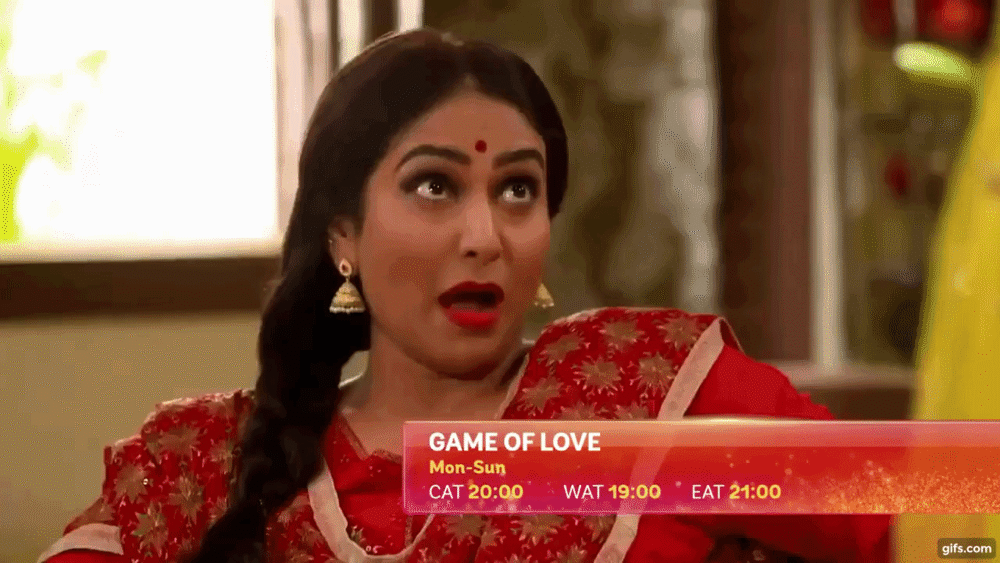 Episode 594
Anika watches as Shivaay hinders her marriage with Nikhil. Later, she finds it hard to believe as Shivaay takes an extreme step. What do you think he could be up to?
Episode 595 - Sunday, 21st of February, 2021
Shivaay blackmails Anika ruthlessly and gets married to her. After some time, Shivaay heartlessly decides to get back at Anika, and this leaves her brokenhearted.
Episode 596
Anika is confounded because Shivaay refuses to admit that she is his wife. In fact, he refers to her as his mistress. Chachi evicts Anika from the house, while Rudra and Omkara stand by Anika.
Episode 597 - Monday, 22nd of February, 2021
Shivaay requests Anika to support her claim that she is his wife with proofs. Omkara entreats Shivaay to swear by Priyanka that he is not married to Anika. Rudra and Omkara carry out the housewarming celebration on behalf of Anika.
Episode 598
Omkara and Rudra's concern over Anika disturbs Shivaay, while Anika is happy to have Gauri as her guest. She also gives Shivaay a fitting reply, and that leaves him shocked.
Episode 599 - Tuesday, 23rd of February, 2021
Anika reprimands Shivaay for the steps he took and frightens him to acknowledge her as his wife. Tia becomes angry as Anika and Shivaay sit beside each other and perform a ritual.
Episode 600
Omkara requests Shivaay to do a task with his eyes closed, and that is to pick out his wife among the women present at the puja. Later, Shivaay feels that what Anika says concerning Daksh may be correct. Priyanka becomes conscious again.
Episode 601 - Wednesday, 24th of February, 2021
Daksh celebrates as Shivaay changes Priyanka's shares to his name. However, he becomes shell-shocked after attending Shivaay's press conference over the same issue. Later, Shivaay pleads for Anika's forgiveness.
Episode 602
Shivaay thrusts Daksh out after his real colours become glaring to everyone. Priyanka reveals the strategy she, Anika and Shivaay came up with to expose Daksh. Later, Anika's whereabout becomes unknown.
Episode 603 - Thursday, 25th of February, 2021
Shivaay resolves to pay the price for his errors and punishes himself. The goons beat him up, and he seeks forgiveness while standing outside Anika's house. Do you think Anika will forgive him?
Episode 604
The rain drenches Shivaay, and he faints. Anika sympathises and overlooks his mistakes. Shivaay entreats Anika to be his friend, and he shows interest in her after he gets to know that she is ill.
Episode 605 - Friday, 26th of February, 2021
Anika gets a series of surprises from Shivaay when she celebrates her birthday. Notwithstanding, she remains astounded as Shivaay reveals his last surprise.
Episode 606
Shivaay departs from Anika after he separates from her. Omkara, Gauri, and Priyanka attempt to bring Anika and Shivaay together as Shivaay seeks to patch Anika and Nikhil's relationship.
Episode 607 - Saturday, 27th of February, 2021
Shivaay offers to pay for Nikhil and Anika's wedding and also get a job for Nikhil while trying to convince Nikhil's mother for both of them to marry. After some time, Shivaay proposes on behalf of Nikhil to Anika, but what do you think her reaction will be?
Episode 608
Nikhil is somewhat annoyed to see Shivaay's name on Anika's hand during her mehendi ceremony. Nikhil and his mother confront Anika for wearing sindoor. Do you think Shivaay will allow Anika to tell them the truth?
Episode 609 - Sunday, 28th of February, 2021
Nikhil confronts Anika after he watched the video of how she and Shivaay got married. Shivaay admits the error to Nikhil and persuades him to wed Anika. Later, Nikhil makes a shocking revelation.
Episode 610
Shivaay requests Anika to append her signature on the divorce papers before they become dejected because of their circumstance. Shivaay wears a red suit, even though he dislikes the colour red. Afterwards, Shivaay and Anika dance together.
Shivaay
Based on a request made by Rishab, Shivaay and Anika visit the radio station, and after Shivaay accuses Rishab of the death of Rakesh, he finds a way to get him arrested. What will he and his family do after they learn about Khanna's abduction? Now that he plans to settle down, will he follow his mother's wish or go for whom he truly loves?
Anika
Anika finds herself at the centre of Sahil's mother and the house owner's humiliation, and she does everything possible to pay up her house rent. During the Eid celebrations, she will not allow Shivaay to leave for work, and after both of them perform the Nikaah rituals, it is evident that she is in for a surprise. What can it be?
The episodes of Game of Love teasers are becoming more interesting by the day, and you cannot afford to miss them. Catch up on the series daily on Star Life at 21h00 and 21h30.
READ ALSO: Suidooster Teasers: February 2021
Briefly.co.za also published a related post on what you should expect in Suidooster teasers for February 2021. The article highlights the challenges that the residents of Suidooster town go through as they address the rampant rise in crime in the neighbourhood.
More so, Siya's deteriorating condition calls for alarm as his enemies rejoice about his situation. As Kaashifa prepares for her big day, the odds fail to work in her favour, and she ends up threatening the existence of some of her most significant relationships.
Source: Briefly News