- The infamous Doom Prophet has been found guilty on charges of assault
- He said he followed the High Court ruling to stop spraying people with Doom
- The self-proclaimed prophet still has to be sentenced by the court
PAY ATTENTION: Click "See First" under the "Following" tab to see Briefly.co.za News on your News Feed!
On Thursday, the infamous "Doom Prophet" Lethebo Rabalao, said that he was a prophet, and had never claimed to be acting as a pastor or teacher. The statement came in court following the finding that he was guilty.
The self-proclaimed prophet apparently fears a prison sentence.
Rabalao testified in Mookgopong Magistrates Court, saying he never meant to hurt anyone, and adding that he complied with the High Court ruling when he was banned from using Doom to spray people.
"I admit to be corrected. It is painful but also a teaching because as a young person, I understand I can also be corrected by the law.
"The court must look at things from its perspective. I am operating as a prophet and not a pastor or a teacher," said Rabalao.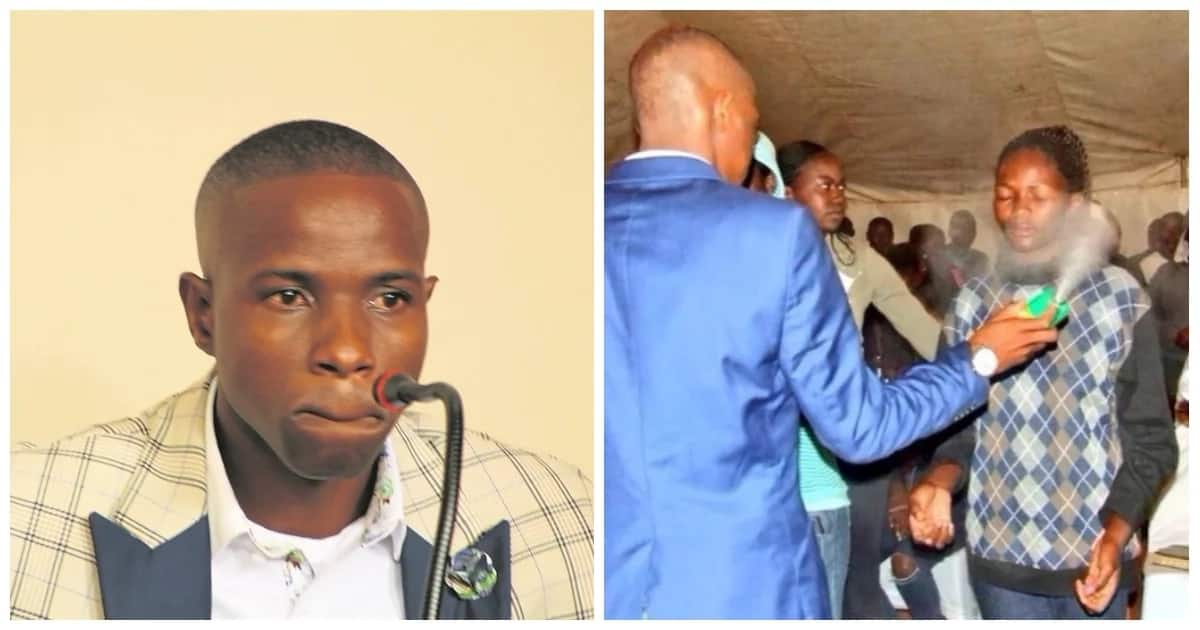 READ ALSO: AfriForum calls on Ramaphosa to fire Shaun Abrahams after filing court papers
Briefly.co.za learned Magistrate Frans Mahodi said that practising beliefs had to be kept in line with the Constitution, and added that the council of churches hadn't recognised him.
"What are you saying to the victims of your actions? The case is for the whole nation. We need to understand you saying you are a prophet and not a pastor.
"You were here when the council of churches said they didn't recognise your church. Why are you not recognised, yet you say you are led by the spirit and take instruction from above directly?"
State Prosecutor Chris Maruma wanted to know if Rabalao would disappear, as he previously claimed, if the court sent him to jail.
Rabalao denied having said that.
Everistor Rabalao (57), pleaded for the court to be lenient on her son, asking for her disability to be taken into account. "I can't survive without Lethebo. He is the only one helping and protecting me," she said.
Rabalao was found guilty on five charges of assault with intention to cause grievous harm, as well as contravening the Agricultural Remedies Act.
READ ALSO: EFF protest unfair dismissal at Ramaphosa-owned farm
Do you think Rabalao should go to prison? Let us know on our Facebook page and we could publish your opinion.
To stay up to date with the latest news, download our news app on Google Play or iTunes today.
Source: Briefly.co.za