- Lubabalo (not real name) and Ayanda say they are bisexual and gay, respectively
- Both claim their traditional nurses made romantic overtures towards them at initiation school
- They insist that despite being gay, they are proud to be Xhosa
PAY ATTENTION: Click "See first" under the "Following" tab to see Briefly News on your newsfeed!
Two men from the Eastern Cape say they are proud to be queer and Xhosa at the same time.
In an interview with Mail&Guardian, Lubabalo Mabona (not his real name) said he's bisexual, while Ayanda Macadna said he's gay.
Both claimed they experienced romantic overtures from their traditional nurses while at initiation school, Briefly.co.za learned.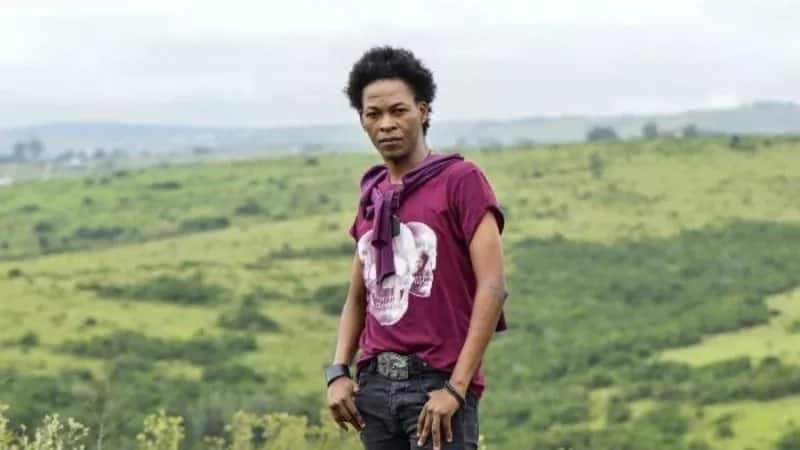 Lubabalo described the moment, which happened one night at the initiation school in 2010:
We were about to fall asleep, when he said there was something he noticed about me. He didn't say what it was.
Then he said he wanted to test something with me. I asked him, 'What?' He asked me to take my blanket off and then he started touching me.
Although nothing happened beyond that, he said he had always felt attracted to his male friends but lacked the courage to express himself.
READ ALSO: Lady shares how she met and married 'the most amazing man in the world'
Ayanda said he had a similar experience, which he described as an "emotional affair," with a traditional nurse at initiation school. He explained:
I knew him well before but didn't think he was gay. But he knew that I was, so probably thought it was a good time to approach me.
He added that their relationship only became physical after he completed initiation. They went on to have a four-year relationship.
READ ALSO: 5 guys share their experiences dating gold diggers
Lubabalo and Ayanda's revelations come in the wake of the controversy surrounding the Inxeba film. Many traditionalists have slammed it for depicting gay encounters at initiation places.
However, the two men see nothing wrong with being queer and proud Xhosas at the same time. Ayanda said:
I'm a very proud gay Xhosa man. I take great pride in my traditions. It's just that I'm gay.
Lubabalo shared his sentiments:
I'm not in a position where I can open up [about being bisexual]. But, just because of my preferences, it doesn't mean that I disrespect the Xhosa tradition. I still respect my culture deeply. I still consider myself a complete Xhosa man.
Do you have a story to share with us? Inbox us on our Facebook page and we could feature your story.
To stay up to date with the latest news, download our news app on Google Play or iTunes today.