- Qhawekazi Giyose is a South African jazz musician who has gone back to her isiXhosa heritage to make music
- She is part of the music group Found at Sea, together with Gugulethu Duma and Shakeel Sohail-Gibran Cullis
- The group's debut album is dedicated to Madosini, who taught them how to make and play traditional instruments
PAY ATTENTION: Click "See First" under the "Following" tab to see Briefly.co.za News on your News Feed!
Qhawekazi Giyose believes that traditional music is dying out.
She spent a year in mentorship with 95-year-old Latozi Mpahleni, better known as Madosini, to learn to make and play the uhadi and umrhubhe musical bows.
In South Africa, a country that's faced colonisation, apartheid, and more recently the corruption of leaders, traditional music is mostly unrecognised by modern listeners.
READ ALSO: Man claims his uncle owes him money after using him as a front for R3m tender
Giyose is trying to change that. Briefly.co.za found she is part of a music collective that's fighting for the preservation of traditional isiXhosa music, by learning the skills of her musical and storytelling culture and combining it with modern jazz.
It's rare to find talented musicians who are returning to their roots in traditional music, rather than moving away from it. Part of this is due to colonisation and white influence, but technology and the desire to push limits is also a major influence in modern music.
Giyose proved that it's possible to combine traditional culture with modern technology to create music.
The East London jazz musician trained at the Cape Town Academy of music, as well as The Jazz Workshop and Keele University.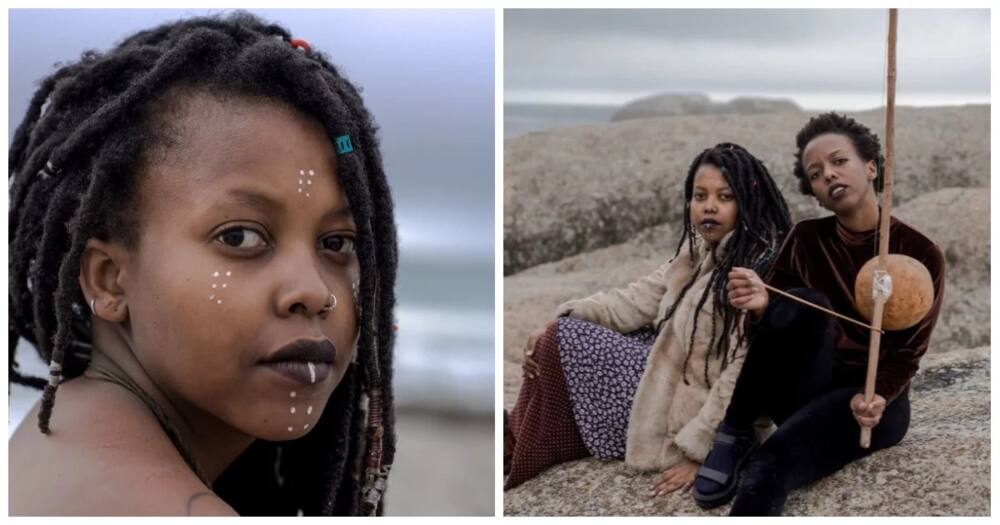 Giyose recently obtained a BA in Ethnomusicology and Jazz vocals from Rhodes University.
She said her return to indigenous music has helped her become a stronger musician with a greater awareness of herself.
"The more we learn about heritage, the more we understand the core of who we are," she said.
Found at Sea's debut album, Ancient Sounds in a New World combines the talents of Giyose, Gugulethu Duma and Shakeel Sohail-Gibran Cullis. Together, they combine bass, vocals, and traditional instruments to create music.
The result is a haunting and unique sound that reverberates through the body to speak to the soul.
READ ALSO: Our South Africa: Young woman shares her story of hope after meeting two policemen
What do you think of Found at Sea's music? Let us know on our Facebook page and we could publish your opinion.
To stay up to date with the latest news, download our news app on Google Play or iTunes today.