Gangaa 3 teasers: February 2021
Gangaa 3 teasers for February 2021 are here, and there are snippets of how interesting the plot of the show has gotten. As the drama unfolds, the people you thought were saints turn out to be worse than you imagined. Read on for more gist on what is going to happen.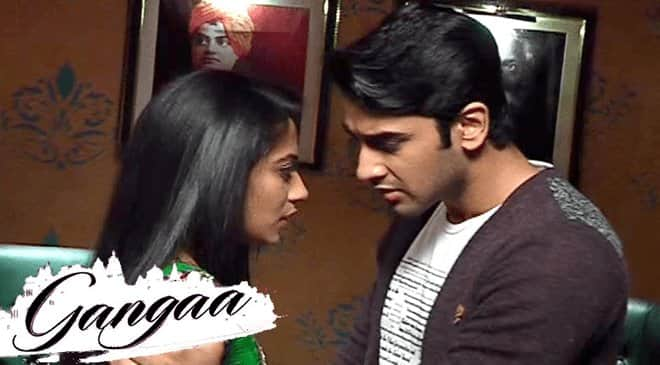 Gangaa season 3 features Shiv and Gangaa whose relationship comes to a sudden halt after her accident at the river. The incident causes her to suffer from amnesia, and after years of being apart, she gets married to someone else. Meanwhile, Shiv tries to find a balance between accepting that he lost the love of his life and the need to move on. Gangaa 3 teasers for February 2021 highlight how difficult life is for the two of them.
Gangaa 3 February 2021 teasers
In the most recent Gangaa 3 episodes, Gangaa's amnesia seemed to have given her a new canvas to scribble the events of her life. Sagar seemed attracted to her and wanted to take things a notch higher. Meanwhile, Shiv's focus was on his projects and ensuring he gathered as much influence as possible. What will his reaction be when he learns of the love of his life being alive?
Episode 58 - Monday, 1st of February, 2021
Nanny shares some family secrets with Gangaa, and as a result of this, she now understands that Shiv's life is in danger because his family is against him. She requests Nanny to rise to Shiv's rescue.
Episode 59 - Tuesday, 2nd of February, 2021
Pratab's goons abduct Radica in the house, although Gangaa bursts his bubble when she ruins their plan and saves the day.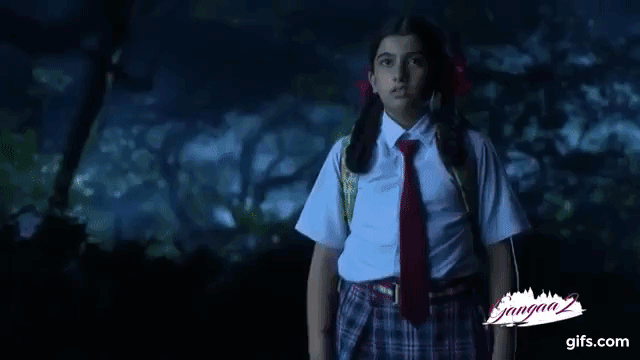 Episode 60 - Wednesday, 3rd of February, 2021
Jumki keeps strategising against Gangaa, but Shiv stands by the love of his life.
Episode 61 - Thursday, 4th of February, 2021
Gangaa's mother-in-law and the priest give her some duties as a wife, while Jumki sabotages everything she does. After the prayer ends, the priest appreciates the girl for her diligence.
Episode 62 - Friday, 5th of February, 2021
Gangaa falls into a big hole while trying to get some water, and Shiv journeys to rescue her, although a snake bites him.
Episode 63 - Saturday, 6th of February, 2021
Ashi's future in-laws arrive to meet her, but she and the love of her life run away. Jumki blames Gangaa for Ashi's actions. After that, Gangaa goes to look for Ashi as her life is already in danger.
Episode 64 - Sunday, 7th of February, 2021
Gangaa begins to have flashbacks about her past, although she fails to recognise what is happening to her. Jumki pretends to be pregnant to prompt everyone to take her seriously, while Sagar comes looking for his wife in town.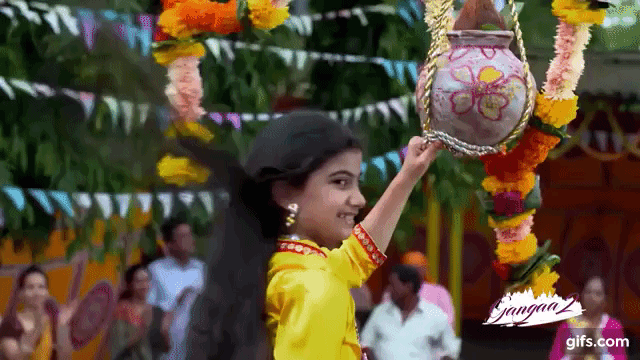 Episode 65 - Monday, 8th of February, 2021
Every family member is in a great spirit because it is holy, while Shiv carries Sagar in to cure the wounds he sustained from the accident.
Episode 66 - Tuesday, 9th of February, 2021
Sagar fails to recognise Gangaa because her face is covered. Both of them seem to be restless being around each other. Later, Pratab's mistress comes around and introduces herself to everyone in his family.
Episode 67 - Wednesday, 10th of February 2021
Jumki finds out her husband has been cheating on her, and the discovery makes her devastated. However, she points fingers at Gangaa for letting the girl into the house.
Episode 68 - Thursday, 11th of February 2021
Sagar opens up to Shiv about why he is in town, he shows him a picture of his family and the people he is looking for.
Episode 69 - Friday, 12th of February 2021
Shiv hands Gangaa his ex-wife's bangles, and Jumki continues to act like a pregnant lady to please her in-laws.
Episode 70 - Saturday, 13th of February 2021
Someone reveals a picture of Sagar, Krishna, and Gangaa to Shiv and his family. However, everything works in Gangaa's favour, and she joins Shiv in fighting Sagar.
Episode 71 - Sunday, 14th of February 2021
Shiv reaches out to Maharaj for the truth about Gangaa and Sagar. The evidence that he comes up with helps him find closure.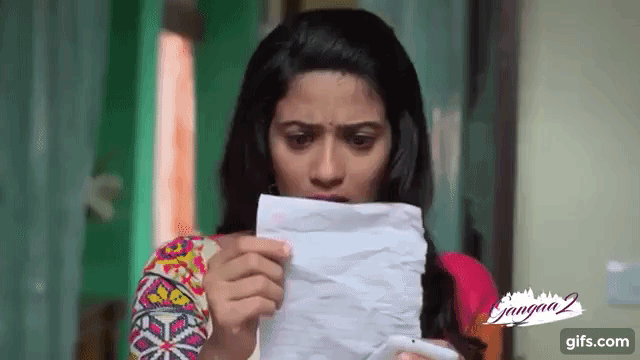 Episode 72 - Monday, 15th of February 2021
Gangaa comes to terms with the reality of leaving Shiv and the need to go back home with Sagar. However, she cannot remember who Sagar is. On the way, Sagar takes a bullet for Shiv, and the incident triggers her memory to remember who he is.
Episode 73 - Tuesday, 16th of February 2021
Sagar falls critically ill, and his wife rushes him to the hospital. She reaches out to his family members, and when Madhvi shows up, he informs her about the unfortunate incident that happened to Niranjan. Later, Sagar succumbs to his condition. The news breaks her heart. Later, Sagar succumbs to his illness.
Episode 74 - Wednesday, 17th of February 2021
Before Sagar died, he made a deal with Shiv that if he dies, Shiv should take over as Gangaa's husband. However, her love for Sagar grows stronger. Shiv tries everything to convince Gangaa to marry him to no avail.
Episode 75 - Thursday, 18th of February 2021
Jumki plans to get rid of Shiv and the love of his life, and she seeks her mother-in-law's help to execute her plan.
Episode 76 - Friday, 19th of February 2021
Gangaa plans Shiv's arrest although the plan works against her, and they end up spending the night behind bars together. The incident significantly affects Shiv's reputation, and people call him out.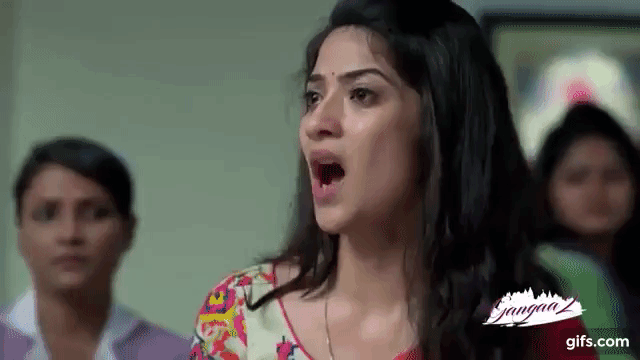 Episode 77 - Saturday, 20th of February 2021
Gangaa intentionally worsens Shiv's situation. She conspires with minors who claim to be in love to escape from their homes, causing their family members heartaches. This incident gives the village members more reasons to hate Shiv.
Episode 78 - Sunday, 21st of February 2021
Shiv shows up on time and finds Gangaa trying to commit suicide.
Episode 79 - Monday, 22nd of February 2021
Gangaa and Shiv get trapped and are forced to spend the night together in the wild.
Episode 80 - Tuesday, 23rd of February 2021
Gangaa hurls painful words at Shiv, and it forces him to change his mind about her.
Episode 81 - Wednesday, 24th of February 2021
Shiv reconsiders his decision to quit as the head of the community, making his mother and brother impressed.
Episode 82 - Thursday, 25th of February 2021
Rea angers Shiv when she helps Gangaa escape from the house.
Episode 83 - Friday, 26th of February 2021
Gangaa comes to terms with the reality of losing her husband and daughter. Therefore, she accepts to be Shiv's wife.
Episode 84 - Saturday, 27th of February 2021
Ashi gets married, and the event makes everyone excited that she finally got chosen.
Episode 85 - Sunday, 28th of February 2021
Ashi's wedding unexpectedly gets called off after a fire outbreak at the venue. Everyone points fingers at Gangaa for causing it.
Gangaa
After the dreadful incident, Gangaa ends up with Sagar, although she runs away after getting married. When Sagar comes looking for her, she agrees to go back with him and nurses him until his last breath. The incident proves how much she loves him, although Shiv reminds her of Sagar's proposal to have him take over as her husband. Gangaa refuses to listen to him, and instead, causes him so much pain. However, she eventually agrees to be his wife. Is this the reunion everyone has been waiting for?
Shiv
Shiv fails to recognise Gangaa when he sees her first, although when Sagar comes looking for his family, he confirms her identity. When Sagar passes on, he approaches her and implores that he is supposed to take over as her husband. To his surprise, she tarnishes his reputation, and Shiv contemplates letting go of his leadership position. Will he change his mind about the idea?
The way Gangaa 3 teasers portrays love and the challenges that lovers face in reality is why many fans are interested in the soapie. Do not miss any episodes as they air on Zee World from Mondays to Sundays at 21h00.
READ ALSO: Suidooster Teasers: February 2021
Briefly.co.za also published what you should expect in Suidooster teasers for February 2021. The article highlights the challenges that the residents of the Suidooster town go through as they address the rampant rise in crime in the neighbourhood.
More so, Siya's deteriorating condition calls for alarm as his enemies rejoice about his situation. As Kaashifa prepares for her big day, the odds fail to work in her favour, and she ends up threatening the existence of some of her most significant relationships.
Source: Briefly News