Isono teasers: February 2021
An eternal quest for power, manipulation and dirty dealings always guarantee one thing, enmity and the need to seek revenge. Imagine dragging love to such a messy situation with the hope that it will thrive? These are some of the themes that Isono teasers for February 2021 highlight. You need to check them out to get the hang of what the show is about.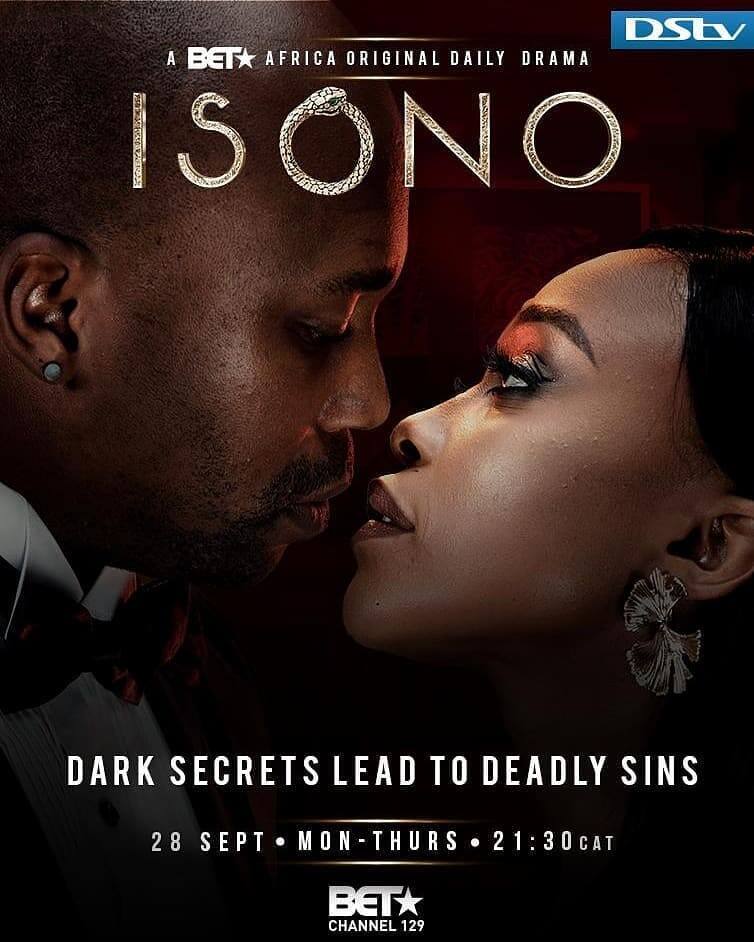 Isono is a thrilling soap opera that features two rivals who run for power; although, for selfish reasons. One of the parties runs an illegal business, and the opponent tries to expose them, although their attempts always hit a dead end. The illegal dealings lead to families breaking up, and some of the members choosing to stop it. Isono teasers for February 2021 provide snippets of what you should brace yourself for in the oncoming episodes.
Isono February 2021 teasers
As the elections approach, some of the Isono cast members race against time, trying to gain as many supporters as possible. Their opponents try to derail their chances of landing the electoral positions by planning to expose them. Will Gabriel's attempts to win in the forthcoming elections and keep his business under wraps bear fruit?
Episode 73 - Monday, 1st of February 2021
A family isn't a family without secrets
Lesedi's plans regarding her future take a sudden halt, and Mncedisi manages to retrieve the incriminating pictures. Simon makes a significant step in life, and Ayo tries to clear the mess after her fallout with her mother.
Episode 74 - Tuesday, 2nd of February 2021
Father Gabriel's confession
Gabriel offers to help Mncedisi succeed in his campaign, although it looks like he has something up his sleeve.
Episode 75 - Wednesday, 3rd of February 2021
Tainted picture
Lesedi decides to fix everything between her and Zakwe, and Noluthando finds herself at crossroads on whom to choose between Simon and Casey. Meanwhile, Gabriel talks Nceba into withdrawing from the election race and threatens that he will suffer public humiliation if he goes ahead with the plan.
Episode 76 - Thursday, 4th of February 2021
Love and confessions
Zakwe receives heartbreaking news about his mother, and Simon locks Casey up in the storage room. Abiola identifies himself as a partisan person before the church members, and his remarks make Gabriel uncomfortable.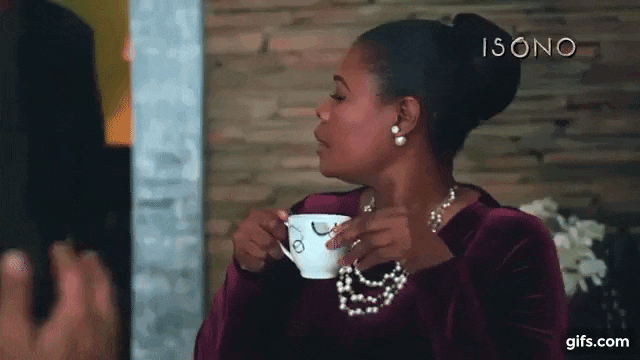 Episode 77 - Monday, 8th of February 2021
Coming out
Diedricks bursts Abednego's win when he asks the right people the right questions. What will Abednego do to salvage his situation?
Episode 78 - Tuesday, 9th of February 2021
What do you know?
Millicent and Simon start a fiery relationship, and Zakwe tries to rebuild his relationship with Nkanyezi. In the meantime, Abednego realises that Diedricks know more than enough about the drug operations, and this makes him worry that Gabriel might get caught up in the mix.
Episode 79 - Wednesday, 10th of February 2021
Moving on, moving out
Simon's plot to make Noluthando jealous begins to yield the expected fruits, and Mary agrees to give Zakwe one more chance to get things right, although she issues him an ultimatum. Later, Abednego discovers the lurking danger; hence, he rushes to stop Gabriel from making the drug delivery.
Episode 80 - Thursday, 11th of February 2021
Chaf Pozi
Lesedi talks to Gabriel, and later, she ends the conflict between her and Zakwe. Simon finds himself in a dilemma and is forced to choose between Millicent and Noluthando. Later, Gabriel realises how difficult it is to get a replacement dealer to work for him in prison.
Episode 81 - Monday, 15th of February 2021
Shades of regret
Simon gets a hint to a puzzle that has been stressing him out, and Zakwe realises the need to be a man of the people he loves. Gabriel turns his focus to Maradona and orders him to step up.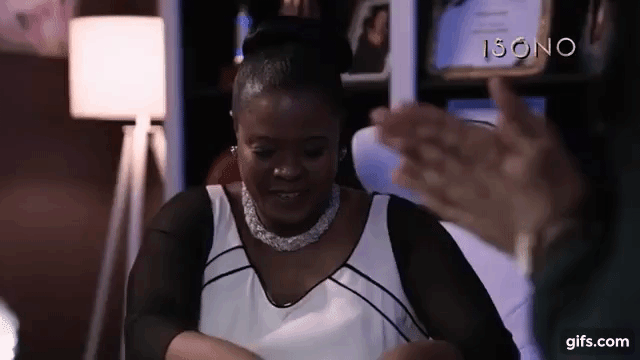 Episode 82 - Tuesday, 16th of February 2021
Family ties
Sophie makes an unexpected move when she calls for help, and her move puts Zakwe in trouble. Dangerous rival gangsters capture Maradona, and Simon and Gabriel deliberate on how to rescue him before it is too late.
Episode 83 - Wednesday, 17th of February 2021
My way or the Highway
Mary underestimates the ability of her new rivals. Gabriel prepares to make a commitment to Ayo, although he thinks twice about letting Abednego go.
Episode 84 - Thursday, 18th of February 2021
Locked down
Zakwe gets overwhelmed by the responsibilities on his plate; hence, he convinces Sophie to go out and look for a job. Meanwhile, Abednego contemplates to save himself by killing Gazati.
Episode 85 - Monday, 22nd of February 2021
Hidden consequences
Gabriel discovers the dire repercussions of having to knock out the procession's star witness, and it makes him think twice about freeing Abednego.
Episode 86 - Tuesday, 23rd of February 2021
Missing
Simon pretends to be a stud and tries to seduce Noluthando, and Abednego realises that his life is hanging by a thread. Therefore, he tries to buy more time as he gets himself out of his mess. Gabriel goes missing, and Mary struggles to keep the operation afloat.
Episode 87 - Wednesday, 24th of February 2021
Dead on arrival
Zakwe tries to mend his relationship with Lesedi and forgets that Sophie's demons from her past are still haunting her. Meanwhile, Abednego's time in prison reaches a deadly climax.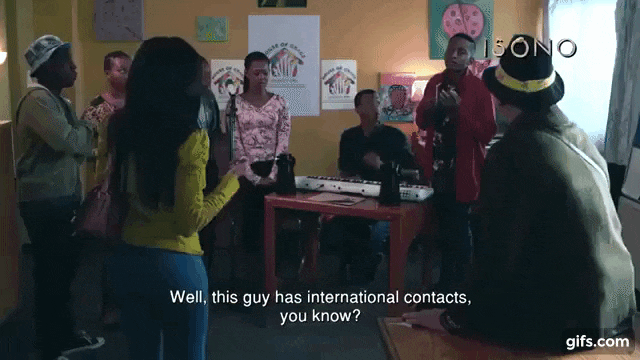 Episode 88 - Thursday, 25th of February 2021
A can of worms
Millicent comes bearing big ideas for her and Simon, and Simon succeeds in tracking Gabriel's phone, although it lands him in a dangerous location. The rescue mission fails to turn out according to how everyone envisioned it, and it leaves the crew members in more danger.
Gabriel
Gabriel helps Mncedisi with the campaigns for the elections and even persuades Nceba to withdraw from the campaign and increase the chances of Mncedisi winning. However, he does so to protect his interests and business. Later, one of his men, Maradona, gets captured, and he realises that his business is under siege. When he goes missing, Simon goes out to look for him, and in the process, he gets into the lion's den. Will they give up on the illegal business after this experience?
Abednego
Diedricks reveals damning details on what he knows about Abednego's business, and this realisation startles Abednego. Abednego rushes to signal Gabriel about the dire situation they are in, and Gabriel turns against him and captures him. Abednego realises how much of a mess he got himself into, and he contemplates killing Gazati to free himself. Will Gabriel let him go before he does something stupid?
Going through Isono teasers for February 2021 must have been a rollercoaster. For more gist on the rivals' fate, tune in to BET every Monday to Thursday at 21h30. A repeat episode of the previous day's episode will air at 18h00 from Tuesday to Friday.
READ ALSO: Close Enemies 2 teasers: February 2021
Briefly.co.za recently published Close Enemies 2 teasers for February 2021, and the plot twists in the show are mind-blowing. Roxana risks to invest in the drug business, and she makes the most dangerous moves to try and have Puma released from prison. Alejandro pretends to be her friend and monitors her movements, hoping to come up with factual information to arrest her.
Source: Briefly News