Exciting Young Dreams teasers: Full February 2021 episodes
Young Dreams teasers for February 2021 have many surprises in store for you. Since Mehek is coming to an end, The Young Dreams' viewers will enjoy watching two episodes daily from 24th February 2021 instead of one. The show is also set to begin an hour earlier than the usual schedule from that date.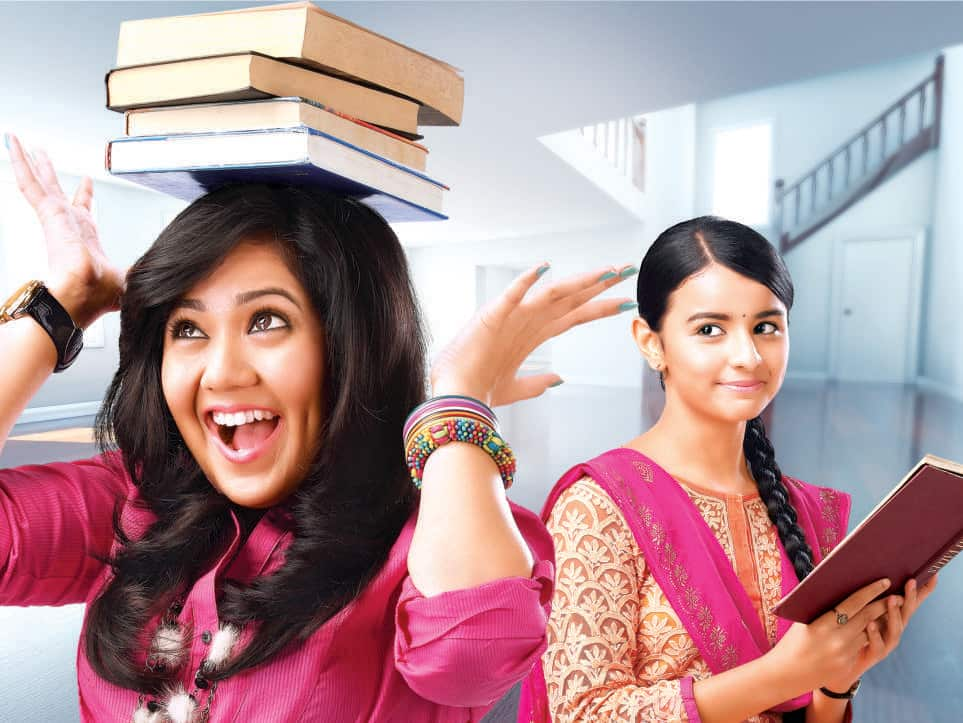 As of 24th February 2021, Zee World airs the show from 17h00 to 18h00 daily. A repeat of the Iron Lady was to replace Mehek on this date, but Zee World switched the schedule to double episodes of Young Dreams. Please remember these changes to avoid tuning in at 18h00 as usual. You might miss some of the show's best episodes that air an hour earlier.
February 2021 Young Dreams teasers
Falling in love is a beautiful thing but not being with someone you love is depressing. However, every great love story has endured trials and tribulations. Many people take love for granted until they experience pain and pay a high price to save their relationships.
Monday, 1st February 2021 - Episode 24
Rachna loses consciousness in the field during hockey practice; meanwhile, Savitri goes over to take a look at her, but there is an issue; Rachna has not yet returned. Will she be home on time?
Tuesday, 2nd February 2021 - Episode 25
Rachna is excited when she discovers that she has been accepted; Dayal is reluctant and dismisses her acceptance, refusing her to go. Shail is determined to make her go to college. She overrides Dayal's decision and persuades Savitri to let her study with Gunjan.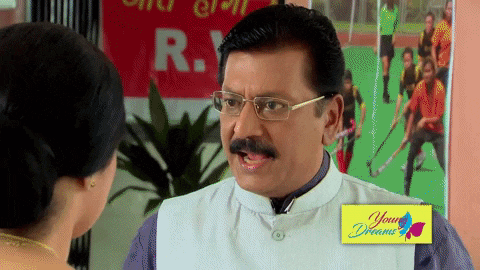 Wednesday, 3rd February 2021 - Episode 26
Rachna is nervous and excited as Gunjan helps her prepare for her first day at school. The girls are unaware that things will not go as they expect. Mayank almost loses his mind over the heartbreaking incident at school.
Thursday, 4th February 2021 - Episode 27
The cops arrive just after Mayank reveals to his family the person who caused the acid attack. Later on, Mayank's genius plan is bringing to light how horrible Mintu is.
Friday, 5th February 2021 - Episode 28
It comes to Shail's attention that Mayank is the one who revealed Mintu's true nature. At the same time, Savitri discloses that her son is unaware that he has an arranged marriage. Mayank tries to make Gunjan happy; however, his efforts have the opposite effect, and the unforeseen occurs.
Saturday, 6th February 2021 - Episode 29
Gunjan finds out that Mayank intends to leave home while Rachna deals with the worst coach ever. Gunjan catches up with Mayank and tries to convince him to stay.
Sunday, 7th February 2021 - Episode 30
Gunjan and Mayank fall deep in love as the days go by, but Charu meddles in their relationship, proving to be a thorn in their side. Later on, Rachna confides in Shail about their predicament.
Monday, 8th February 2021 - Episode 31
Mayank explains to Gunjan what compelled him to accept Charu's marriage proposal. Charu shows up unexpectedly when the love birds riding their bikes and spoils the moment.
Tuesday, 9th February 2021 - Episode 32
The hockey coach notices Rachna's talent and begins to treat her right. Chhaya bumps into the anonymous men who put up notices to shame girls for wearing jeans. The men reveal themselves to the rest of the girls later.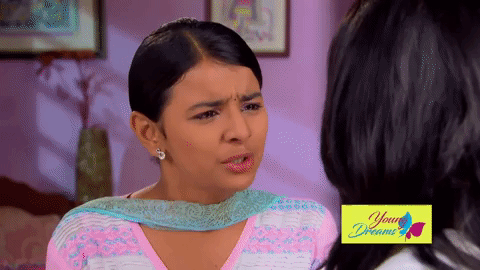 Wednesday, 10th February 2021 - Episode 33
Charu informs Sangeeta that they ate food ordered from Mayank's favorite restaurant. Later, Mayank defends Gunjan at the cinema when men who insulted Chhaya attempt the same to her.
Thursday, 11th February 2021 - Episode 34
Rachna is locked out after the college gates are closed, and she is in danger. Mayank puts an effort to expose Charu for her real character. Dayal gets wind of being Rachna is a hockey player.
Friday, 12th February 2021 - Episode 35
Dayal demands Rachna must quit hockey if she wants him to let her pursue her college studies. He also instructs Gunjan to watch what she wears, but Gunjan starts a protest that supports freedom of dressing for women. Later, Mayank saves Gunjan from getting hit by someone.
Saturday, 13th February 2021 - Episode 36
Finally, the men who tormented women are stopped, all thanks to Gunjan and Rachna's grand plan. Gunjan advises Mayank that it is high time he forgets about her.
Sunday, 14th February 2021 - Episode 37
Gunjan is featured in an article in the newspaper about how she put an end to the activists, and Shail gets to see it. Shail listens in on Rachna's teammates who verbally abuse her, which inspires her to defy Dayal's choice.
Monday, 15th February 2021 - Episode 38
Rachna is surprised to see someone as she is about to join the rest of the hockey team on the field. Gunjan requests Rajeev to help Rachna build her self-confidence.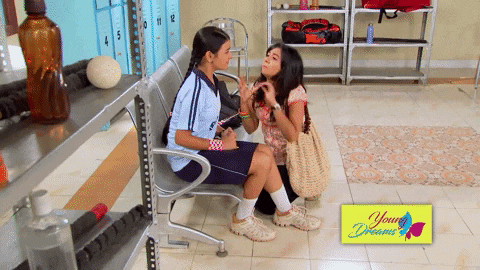 Tuesday, 16th February 2021 - Episode 39
Rachna's team wins the game because Rajeev helped her boost confidence in herself. Dayal begins to support Rachna's hockey talent. Shail informs Seema and Sangeeta that she knows their secret.
Wednesday, 17th February 2021 - Episode 40
Dayal and Shail reconcile, and something threatens to ruin the secret birthday party Sahil is planning for Gunjan. Meanwhile, Rachna is falling in love with Rajeev.
Thursday, 18th February 2021 - Episode 41
Rachna goes out to look for Rajeev when she realizes that he is burning with a fever. Akash informs the people that he will be returning with Gunjan. Rachna, Shail, Dayal, and Dolu put an effort to persuade Gunjan to stay behind.
Friday, 19th February 2021 - Episode 42
Savitri visits Rachna's college to see Rajeev, but he does not know that Savitri is his birth mother. Shail overhears Gunjan confessing she is in love with Mayank.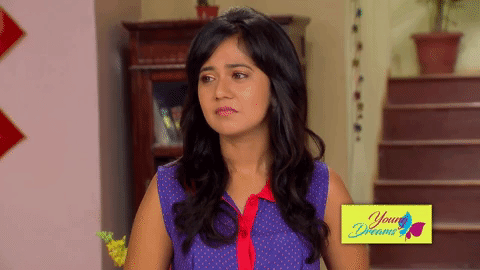 Saturday, 20th February 2021 - Episode 43
When Mayank and Gunjan make an effort to explain their feelings for each other, Shail persists in avoiding the conversation. Akash and Gunjan are set to leave, but as she bids her farewell, she discovers that Mayank is not around.
Sunday, 21st February 2021 - Episode 44
Gunjan is left with a stern ultimatum to choose when Shail arrives at the train station. Mayank makes a promise to inform everyone in his family about what he feels towards Gunjan. Rajeev discovers that Rachna was the one who looked after him.
Monday, 22nd February 2021 - Episode 45
Seema persuades Dayal to start making the wedding arrangements. Rachna and Gunjan push hard to make Dayal let them leave for the trip. Mayank looks for the best way to inform his father and mother that he is in love with Gunjan.
Tuesday, 23rd February 2021 - Episode 46
Everyone is worried when Mayank goes missing. At the camp, Gunjan discovers the silly prank Vihaan is planning for the girls. She prepares them to retaliate.
Wednesday, 24th February 2021 - Episodes 47 and 48
Shail reads the letter Mayank left behind before his disappearance. Gunjan makes Vihaan's second plan to prank the girls fail. Later, Mayank begs Gunjan to elope with him. Dayal pours his anger on Shail when he finds the letter Mayank left. Rajeev lies to Rachna to retain the closeness they shared, and Rachna's future husband is revealed. Is the groom Rajeev?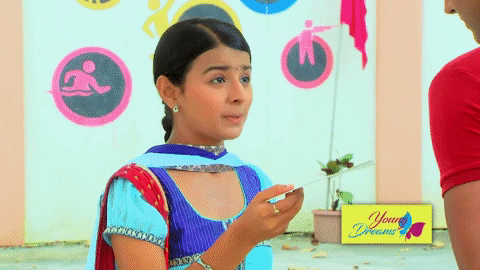 Thursday, 25th February 2021 - Episodes 49 and 50
Rachna lets Rajeev know she loves him. At the same time, Shail is worried when Dayal threatens to throw Gunjan out of the house as soon as Mayank returns home. Rachna returns home and informs the family that Gunjan and Mayank ran away together. Later, Mayank and Gunjan return home and asks for forgiveness, and Seema's announcement throws everyone off balance.
Friday, 26th February 2021 - Episode Episodes 51 and 5
Seema approves Gunjan and Mayank's marriage; therefore, the wedding preparations begin. The innocent Dolu informs Charu about Gunjan and Mayank's upcoming wedding. Later, Gunjan teaches Vihaan a lesson for disrespecting the girls during the camp. Charu apologizes to everyone for misbehaving, but deep in her heart, she is fooling them. At the same time, Racha is caught in between the Agarwal brothers.
Saturday, 27th February 2021 - Episodes 53 and 54
Rajeev heartbreaks Rachna by confessing he no longer loves her. Gunjan discovers Vihaan is the chosen groom for Rachna. Meanwhile, Gunjan is observing the fast for Mayank. Seema and Sangeeta help Charu to fool Mayank, and Vihaan argues with his future father-in-law Dayal. The two are yet to know each other's real identities. Mayank returns on time to break Gunjan's fast.
Sunday, 28th February 2021 - Episode 55 and 56
Dayal struggles to remember where he first met Vihaan when they meet for a second time. Seema and Sangeeta help Charu plan how she can get close to Mayank on Diwali. Vihaan comes home completely drunk. Vihaan returns home drunk, and Shail recognizes Rajeev. Gunjan encourages Rachna to forget Rajeev and move on. Later, Gunjan fools Vihaan into believing she is his future bride.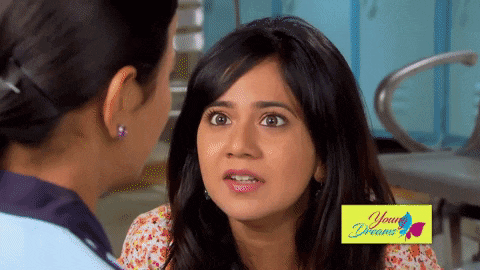 Gunjan
Mayank rejects Charu's marriage proposal because he loves Gunjan. He convinces her to run away with him because his family will not support their love. Dayal blames Gunjan for Mayank's unusual behaviour. Charu envies Gunjan when Seema approves her marriage with Mayank.
Rachna
Dayal bans her from playing hockey because traditions bar women from wearing trousers. However, this is Rachna's passion, and her college scholarship depends on it. Gunjan requests Rajveev to boost her confidence when the coach harasses her. She becomes the best player and falls in love with him, but he rejects her. Rachna's arranged marriage to Vihaan is set.
What have you learned from Young Dreams teasers for February 2021? Is love worth pursuing or not? The story is not meant to scare you away from love but to draw you closer to it. Keep watching and draw inspiration from your beloved Young Dreams characters.
READ ALSO: Exciting As Die Skoen Pas teasers: All March 2021 episodes
Briefly.co.za shared the March 2021 As Die Skoen Pas teasers. Omer faces challenges that threaten to destroy his love life and career. He runs a clothes' fashion and design company alongside Sinan. Sinan is romantically interested in Omer's girlfriend, Defne. Defne is the best designer, but Yasemin never allows anyone to outshine her lest she loses her position in the company.
Since Defne is a threat to her, Yasemin gets into a deal with a rival company to destroy Omer's company. Meanwhile, Omer's ex, Iz, is determined to win back his love. Will Omer solve the mysteries in his life?
Source: Briefly News