Have you been thinking about jumping onto the soap operas bandwagon and are looking for recommendations for shows to binge on? If that is the case, you might want to jump onto the Turkish series wave. As Die Skoen Pas is one of the new shows you might want to consider checking out. As Die Skoen Pas teasers for January 2021 provide snippets of what you should brace yourself for.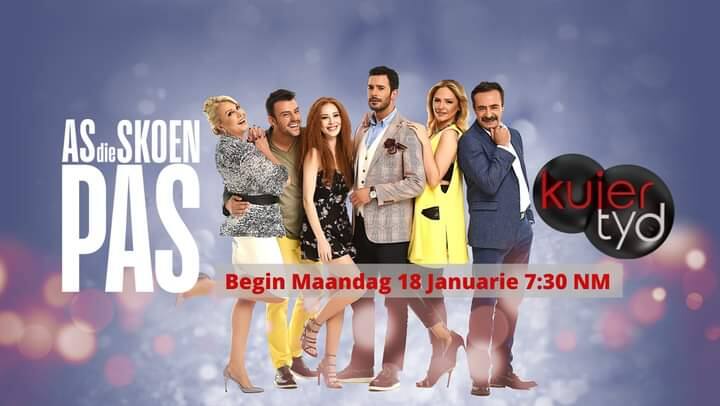 In Turkish, As Die Skoon Pas means If The Shoe Fits. It is a twisted show that features Defne Topal, a vivacious lady. Defne Topal finds herself in a dilemma when her brother pressures her to refund the money he lent her. The stress that comes with the debt forces her to make a decision that changes her life forever. As Die Skoen Pas teasers for January 2021 provide more highlights about her situation.
As Die Skoen Pas teasers for January 2021
Ömer Iplikçi goes against his aunt's planned date; hence, he kisses Defne Topal abruptly and makes his aunt believe that they have something going on. Neriman, Omer's aunt, attempts to make Defne get into a deal with her about agreeing to marry her niece and call off the wedding later. She offers her a considerable sum of money in exchange for the agreement. Will Defne comply?
Episode 1 - Monday 18th of January 2021
Neriman brainstorms on plans to ensure she does not lose the house, and Defne realises that she urgently needs to raise a lot of money. The two share their dilemmas, and the transaction that comes out of their conversation leads to a lot of action.
Episode 2 - Tuesday, 19th of January 2021
The members of the Passionis team prepare for the big gala. Later, the guests show up in their glitz and glamour.
Episode 3 - Wednesday, 20th of January 2021
Defne's grandmother begins to have suspicions about her new-found money. She also notices that she has been on a shopping spree for new clothes despite her financial situation. Meanwhile, Defne struggles to impress during the photo shoot at the beach, and in the process, she hurts her ankle. Luckily, Omer shows up on time to rescue her.
Episode 4 - Thursday, 21st of January 2021
Defne finds it hard to show up at the office, and Neriman asks someone else to stand in for her, although Necmi comes up with other plans.
Episode 5 - Friday, 22nd of January 2021
Neriman finds out the news of the budding love between Defne and Omar, and it makes her excited. Yasemin gets overwhelmed by the idea of getting the new shoe design.
Episode 6 - Monday, 25th of January 2021
Preparations for the prestigious wedding go on, and Neriman tries her best to ensure that Defne catches everyone's attention when the event begins. Sinan's efforts to impress Yasemin do not bear fruits as Yasemin focuses her attention on Omer.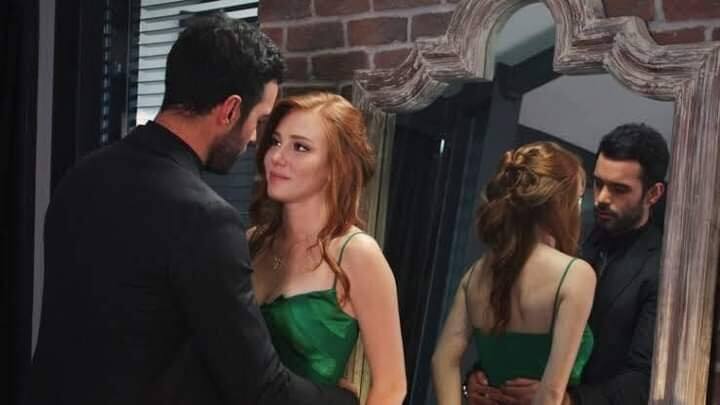 Episode 7 - Tuesday, 26th of January 2021
Omer discovers that the new prototype shoes are missing, and the first person that crosses his mind is Defne.
Episode 8 - Wednesday, 27th of January 2021
The search for the thief yields fruits, and it relieves Defne of all the backlash. She also gets her job back. Meanwhile, Necmi continues with his old tricks.
Episode 9 - Thursday, 28th of January 2021
Omer tries to dupe the Italian guests by telling them that he and Defne are engaged, although the guests insist on seeing the engagement ring. Korey takes over as the detective, and Neriman plays her cards with Yasemin.
Episode 10 - Friday, 29th of January 2021
Defne plays along and pretends that she is Omer's fiance. However, their plan to make the Italian buyers give in to the deal hits a dead end when the buyers insist on seeing the missing shoes.
Defne
Defne's brother unexpectedly shows up and demands to have his money back. The pressure makes her stressed out, and she tries every possible way to raise the money. During the photoshoot, she does everything to steal everyone's attention, although she ends up getting injured, and in the process, stumbles upon her guardian angel. Omer asks her to pretend to be his fiance to bag a deal with the Italians. Will they get away with it without raising any suspicions?
Omer
Omer gets pissed off by Neriman's attempts to lure him into getting involved with a lady he does not love. As he bails out on the planned date, he bumps into Defne and asks her to pretend they are together. Later, he tries to bag a deal with the Italians regarding the shoe, making them believe they are engaged. Will the deal go through without raising any suspicions? Will Defne stick to her side of the plan?
As Die Skoen Pas teasers for January 2021 are the tip of the iceberg of how dramatically thrilling the soap opera will be. If you wish to keep up with the drama, tune in to eExtra from Mondays to Fridays at 19h30. You will fall in love with the show.
READ ALSO: Isono teasers: February 2021
Briefly.co.za recently published exciting Isono teasers for January 2021, and the snippets are the reason you should watch the soapie. Gabriel and Abednego's friendship hangs by a thread when the secret about their illegal business comes out. Will they manage to keep everything under the wraps?