Binnelanders teasers: February 2021
The events in and outside the hospital are getting intense as we approach February. The struggles continue as some characters try to beat others in their games. For instance, Annelize, Conrad, and Naomi will shock you with their re-inventions, rage, and endless plots. Undoubtedly, you need to read these Binnelanders teasers for February 2021 to discover what the show has in store for you.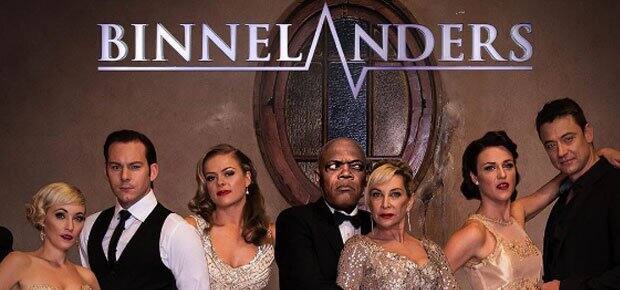 Anger, lack of trust, and vengeance can drive someone to make drastic decisions. Once more, the Binnelanders cast has gone out of its way to treat you with endless twits of events that can happen in each circumstance.
Binnelanders teasers for February 2021
Is Conrad willing to re-examine his anger? What will happen if he fails to manage his rage? Can Naomi trust Louis with her new plan? Here are Binnelanders February 2021 teasers to help you find answers to some of these questions.
Episode 171/3714: Monday, 1st February 2021
Anneliza starts to think otherwise after she hears a dooming testimony against Tracy. Bronwyn, on the other hand, leaves the staff in a mixed reaction after her emotional upsurge.
Petrus tries to figure out who his able competitor is, while death haunts Wimpie. Later, Danny seems concerned as he tries to help someone, at least for the last time.
Episode 172/3715: Tuesday, 2nd February 2021
Annelize takes advantage of Conrad's fury to achieve her objectives. Tracy is punished for her deeds. Later, there is panic and suspicion due to huge sums of hard cash and inappropriate comments.
For the first time, Elana faces a tough situation ahead of her from all sides. How will she handle it? In the meantime, Lexi is planning to pay Browny a surprise visit.
Episode 173/3716: Wednesday, 3rd February 2021
Infuriated Conrad finds himself in a sticky situation. He must find a way to manage the situation at hand before things get out of control. Elana comes face to face with her surprise guest at the consulting room.
Browny is becoming extremely anxious. On the other hand, Wimpie is making someone unstable in the room because of his chats. Later, Luis seems to read Conrad's mind. At the same time, the staff is upset with the tricky situation at the mortuary. Petrus is up to something.
Episode 174/3717: Thursday, 4th February 2021
Petrus is forced to explain the circumstance that happened early. Annelize, on the other hand, is uncomfortable after spotting Conrad and Delia together. Moments later, Rian continues to work on his undercover master plan.
Tracy notices that Annelize is deliberately avoiding her; she is not sympathetic about her situation at all. Steve is starting to become close to Browny as Wimpie makes an effort to elaborate on what happens after death.
Tertius learns about the orthopaedic prosthesis report from Maya. Conrad is about to learn his lesson the hard way, all because of his unnecessary and uncontrollable anger.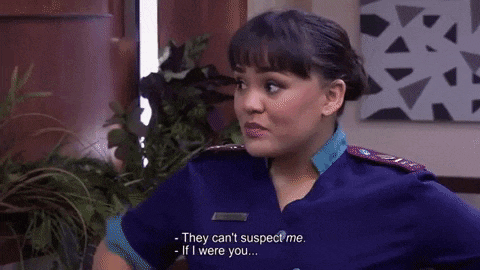 Episode 175/3718: Friday, 5th February 2021
Tracy is watching Annelize, who tries to influence a situation. Danny and Steve team up against Browny; they also start to notice Rian's strange behaviour. Obviously, he is planning something against Delia.
Tertius is shocked about the orthopaedic prosthesis. To some extent, she does not believe Maya. Later, Annelize is cornered by a phone call.
Episode 176/3719: Monday, 8th February 2021
Tracy is trying to figure out Conrad's intentions, while Petrus seems to be convinced that his perceptions about someone are wrong. The blame game starts as Lexi blames Elana for Browny's troubles.
Rian is not impressed with Becker's news. Everyone has their theories about Petrus, and Wimpie's theory is not any different. Rian is slowly getting exposed – Annelize has discovered that he is secretly working on something.
Episode 177/3720: Tuesday, 9th February 2021
Chiron is annoying, and he has a good reason for his behaviour. Steve is astonished by Hugo's update regarding Browny. Later, confusion arises between Petrus and Tertius. Rian comes clean about his intentions before Annelize as Browny plans to make a shocking confession.
Episode 178/3721: Wednesday, 10th February 2021
Wimpie becomes increasingly concerned about Maya's plan. Conrad and Annelize finally comprehend the impact of what their actions might cause to Southern Hope. Delia does not believe her eyes and ears; this is after Rian explaining what he has been planning.
Gabby, on the other hand, is bored with her company. Annelize and Rian resolve to work out something. What are they planning this time?
Episode 179/3722: Thursday, 11th February 2021
Naomi makes Julia an offer. The offer attracts mixed reactions from Louis. Petrus is hurting after discovering the cruel actions of Maya.
Rian comes clean before Annelize for the sake of their partnership. Danny is planning to get his house in order. He understands that Valentine's Day is just around the corner.
Episode 180/3723: Friday, 12th February 2021
Annelize and Conrad have contradicting opinions regarding the future. Similarly, Louis and Naomi are yet to establish their resolutions. Karen comes to Petrus' defence.
Meanwhile, Piet is about to join the last dots of the line. Delia's flashbacks are interrupted and ruined by Conrad. At comes with fresh ideas to help make the plan on the table more rigid than currently.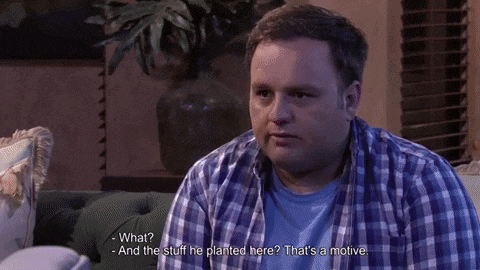 Episode 181/3724: Monday, 15th February 2021
Channel is infuriated by Danny's presence, while Naomi and Louis are on their scheme's final stages. What will they do next? Conrad agrees to join forces with At. However, Elana is pessimistic about their plan.
Rian is almost caught up with delays. However, he cannot afford to tolerate any mistakes at this point. Gaby is making impressive moves as she tries to mend someone's love story.
Later, it becomes clear that some people are ignoring the consequences of a dream, except for Annelize.
Episode 182/3725: Tuesday, 16th February 2021
Louis and Naomi resolve to invite Okkie and Ilse as they discuss their plans for the future. However, Naomi is discontented with their plan. Annelize is losing it; she is upset with a patient in the emergency room.
Episode 183/3726: Wednesday, 17th February 2021
Louis and Naomi cannot stand the pressure in the room as an unexpected guest arrives. Okkie is also out of control and cannot keep his cool. At and Harare are dangerous, and it drives the group into a panic mood.
Episode 184/3727: Thursday, 18th February 2021
Naomi is trying to find meaning in Wimpie's remarks. At last, Channel gets a surprise. Will she recover from it? Everyone is afraid of their lives when news about Harare surface.
Episode 185/3728: Friday, 19th February 2021
The team is shocked when Conrad betrays them by breaking the promise. In turn, it convinces Louis to trust Naomi and her new plan. Will Elana and Lexi be able to convince the kids about Steve?
Episode 186/3729: Monday, 22nd February 2021
Tension escalates in Naomi's camp, while Danny throws a challenge at Channel. Trust becomes a necessity in Naomi's camp. The two are forced to make an urgent decision; otherwise, they will be in a big mess.
Episode 187/3730: Tuesday, 23rd February 2021
Dalia reaches out to Elana for answers regarding Conrad. Gaby is in a complicated situation due to her actions. Channel's past starts to haunt her. On the other hand, things are getting out of control in a hotel room in Harare.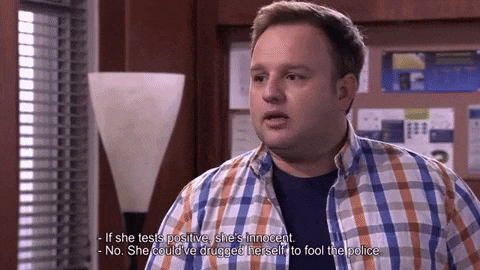 Episode 188/3731: Wednesday, 24th February 2021
Conrad's patient makes a shocking revelation. Also, Elana makes an exciting discovery that will leave many baffled. Naomi and Danny have become uncomfortable about their partners, Louis and Channel.
Is this a sign of the end of their partnership? Meanwhile, At is in serious trouble. Someone must come to his rescue before things get out of control.
Episode 189/3732: Thursday, 25 February 2021
Okkie receives an unexpected visitor, Joline, and he welcomes her. Danny must make a smart move to save the situation.
Episode 190/3733: Friday, 26 February 2021
Tracy and Tertius are heartbroken after they receive bad news. Meanwhile, Rian is on the warpath. Lexi tries to help Elana as much as possible now that everyone is less concerned about her situation. Lastly, the Harare experience teaches the involved parties a lesson.
Conrad
In February, troubles befell Conrad because of his attitude and mood. Most of the time, he was upset with people around him, including patients in the ER. He tries to establish working ties with Delia, At, Annelize, and Elana. At some point, his relationship with some of them was put to the test, forcing him to break promises.
Naomi
Naomi teamed up with Louis. They came up with a solid plan to take down their enemies. Naomi invited Okkie and Ilse into her camp. Louis had doubts about her plan hence holding back some vital information that almost landed them into trouble. They two struggled to establish genuine ties because of the lack of trust.
We hope that these Binnelanders teasers for February 2021 have given you a clue about what to expect from your favourite characters. The several twists of events from them make the show exciting to watch. Catch the full episodes of the soap opera on kykNET network on weekdays, starting from 19h30.
READ ALSO: The Candidate Teasers: February 2021
Briefly.co.za recently shared The Candidate teasers for February 2021. The show is nearing its end, leaving many fans uncertain of what will happen to some characters in the finale. Viewers will finally get to know who will rise to become the president after a series of twists.
In the final episode, Cecilia will commit suicide because she fails to recuperate. On the other hand, Alonso will eventually relocate abroad with El Chulo. A sniper is spotted at the inauguration ceremony of Regina.
Source: Briefly News