The Queen teasers: February 2021
In The Queen teasers for February 2021, Kop is getting cold feet. Will he distance himself from Gertrude's mission to inflict pain in the Khoza family? The family is stressed over Mvelo's disappearance because the kidnappers are making insane and impossible demands. Meanwhile, Vuyiswa is hurt by a love triangle as her past mistakes rob her of peace of mind.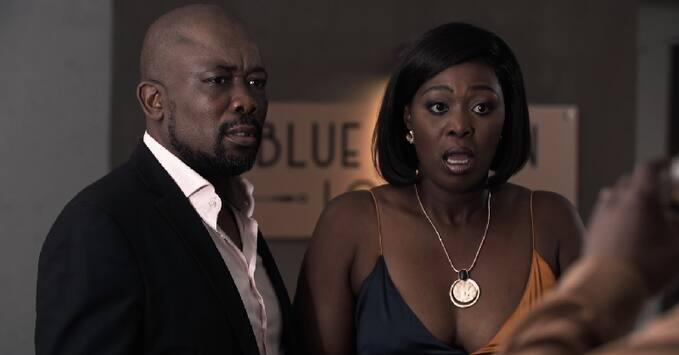 The Queen series makes the evenings the best time of the day for its viewers. The show never loses its sweetness because the cast often prepares unexpected and delightful surprises. Every episode has a unique scene that sticks in the minds of the viewers for a long time.
The Queen February 2021 teasers
After reading The Queen February 2021 teasers, you will not hold back from appreciating the efforts that The Queen's production team put in to make this breathtaking show. You will also value the series more after watching a few episodes.
1/02/2020: Monday (Episode 136)
While Harriet and Shaka team up to fight a common enemy, Siyanda desperately needs to pay back the money.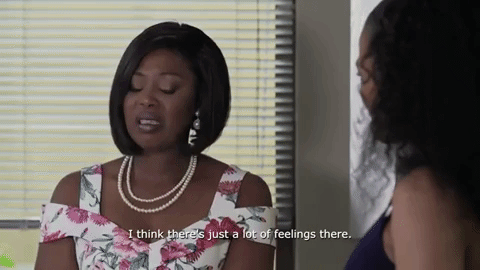 2/02/2020: Tuesday (Episode 137)
Brutus and Kagiso panic when they fail to find both Harriet and Shaka. Thato is uncomfortable with Schumacher's plan to help Siyanda settle the debt.
3/02/2020: Wednesday (Episode 138)
Charles' plans fall apart in the last-minute rush, and Georgina is caught between being loyal to her friends or herself.
4/02/2020: Thursday (Episode 139)
Hector gives Harriet heartbreaking news that tears her world apart, and Thato makes things worse when he tries to clean up Siyanda's mess.
5/02/2020: Friday (Episode 140)
The bad news from Hector leaves Harriet and Shaka in confusion regarding the next move they should take. Meanwhile, Siyanda worries that she might have ruined her relationship with Skhumbuzo unintentionally.
8/02/2020: Monday (Episode 141)
The Khozas plan to stop their enemies from bothering them, and Vuyiswa is getting depressed with her present situation.
9/02/2020: Tuesday (Episode 142)
The Khozas use all available resources to welcome the new clan member despite objections from the people. Vuyiswa feels that her life will never be the same again.
10/02/2020: Wednesday (Episode 143)
While an emergency brings Vuyiswa and Hector close to each other, some people's celebration is short-lived.
11/02/2020: Thursday (Episode 144)
An unpredicted enemy attacks Kagiso's family while he is distracted by thoughts. On the other hand, Hector strives to make it in life with the limited resources he owns.
12/02/2020: Friday (Episode 145)
Kagiso sacrifices himself to reconcile his family against all odds while Vuyiswa and Hector make some shocking discoveries.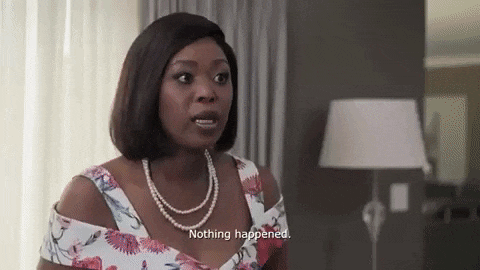 15/02/2020: Monday (Episode 146)
Goodness reactivates the gangster spirit out of desperation, and tension rises between Vuyiswa and someone who threatens to steal the heart of the man she loves.
16/02/2020: Tuesday (Episode 147)
The Khozas take a drastic decision when the situation pushes them to the wall. Hector's loved ones are curious about his life when they notice changes in him.
17/02/2020: Wednesday (Episode 148)
The kidnappers steal joy from the Khozas as soon as they think they have found relief. Vuyiswa cannot move on because she is stuck in the past betrayal.
18/02/2020: Thursday (Episode 149)
Goodness makes mistakes while trying to deal with her loss, and Vuyiswa fears her intuition led her into making wrong judgments.
19/02/2020: Friday (Episode 150)
The Khoza family is troubled by Mvelo's disappearance. At the same time, Hector takes a tremendous risk by faith.
22/02/2020: Monday (Episode 151)
News about the kidnappers sends chills down the spines of everyone who hears about it, and Mpho suspects her family is hiding something from her. Schumacher is afraid of telling Mpho the truth.
23/02/2020: Tuesday (Episode 152)
Shaka is surprised when he discovers the mastermind behind Mvelo's disappearance. Vuyiswa resolves to move on and forget about the wrong decisions she made in the past that make her feel guilty.
24/02/2020: Wednesday (Episode 153)
In a moment of anger, Shaka threatens to expose himself and his allies. Will he fulfil his threat, knowing that his decision will endanger the lives of many people? Patronella attracts trouble when she decides to help Vuyiswa start a new life.
25/02/2020: Thursday (Episode 154)
The kidnappers' demand will change the life of the Khoza family forever. Vuyiswa reveals to Patronella surprising news about the admission.
26/02/2020: Friday (Episode 155)
Kop is worried about getting caught while supporting Gertrude's ambition to bring down the Khoza family. Meanwhile, Vuyiswa returns to battle with her conscience.
Shaka
Harriet and Shaka join forces to fight a mutual enemy. They almost give up when Hector gives them unbelievable news. Later, Shaka threatens to expose himself and his allies regardless of the danger his decision will have on people close to him. He also discovers the person who abducted Mvelo. Will he inform the police or the Khoza family?
Hector
Hector is taking risks that are changing his life positively. He has found lucrative opportunities that enable him to multiply the little he has quickly. Everyone is curious to know his success strategies, but he prefers to keep his progress a mystery.
The addictive episodes of The Queen teasers for February 2021 air on Mzansi Magic from Mondays to Fridays at 21h00. Please purpose to tune in consistently to enjoy Mzansi's best local drama. You will be glad you watched the show.
READ ALSO: Zee World Young Dreams: cast, plot summary, the full story, teasers
Briefly.co.za brings you the full names of the Young Dreams cast. At the beginning of the show, Rachna's family takes care of Gunjan after losing her mother to cancer. She quickly fits into this conservative family and forms a sisterly bond with her cousin, Rachna. The story revolves around the strained relationship between the girls and Dayal, Rachna's father.
Dayal wants them to grow into respectable women, but the girls reject his strict upbringing because they are drunk with teenage love. Rachna's mother makes herself a mediator between the girls and Dayal to help them understand and accommodate each other. Did she succeed in bringing peace into her family? Do the girls marry the men of their dreams in the end? Please tap on the links to read more.
Source: Briefly News