Durban Gen Teasers: February 2021
Durban Gen is one of Mzansi original soap operas that should be in your watch list. Unlike most series, it highlights real-life experiences in a relatable way. Its setting is in a hospital, and apart from entertaining, it also educates you on medical terms and procedures. Durban Gen teasers for February 2021 provide snippets of what to expect from the show.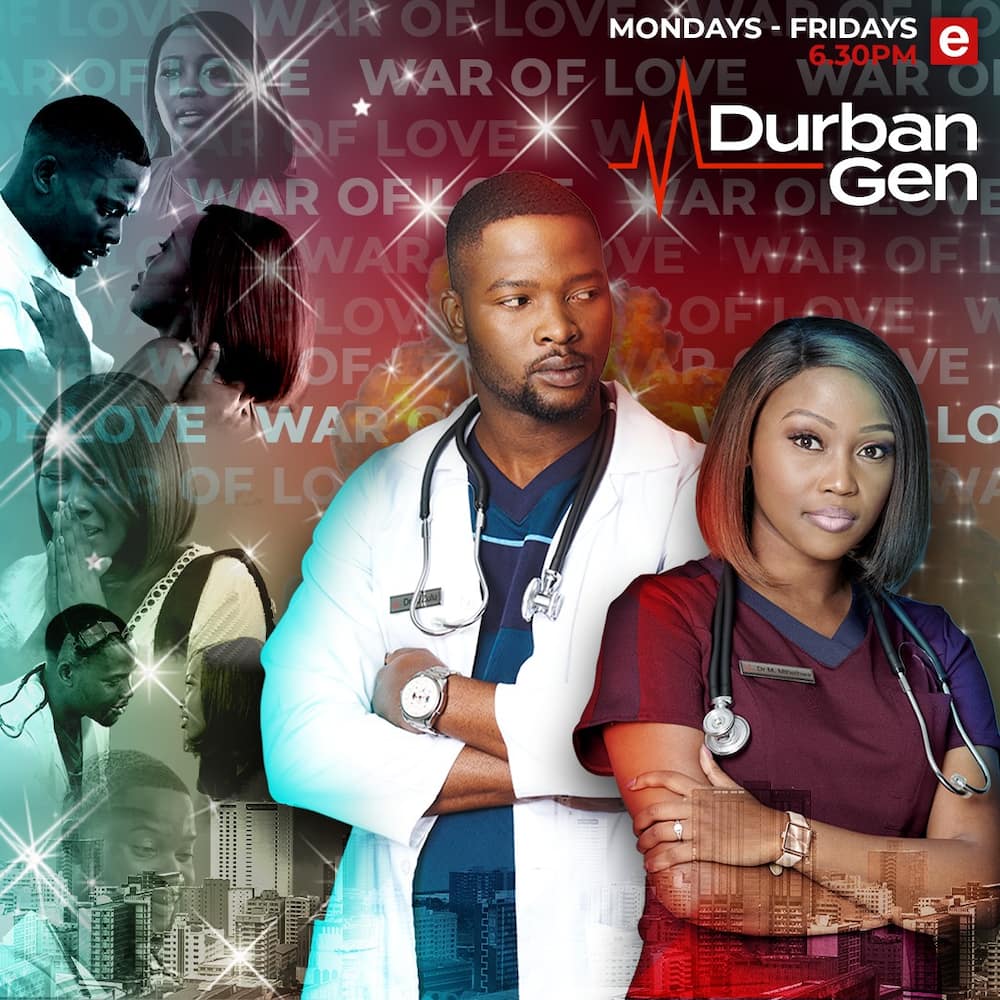 Durban Gen storyline highlights the puzzling illegal activities that take place behind the curtains in hospitals. The show couples the escapades with a hint of drama and thrill. Durban Gen teasers for February 2021 provide hints of how the storyline will unfold in the oncoming episodes.
Durban Gen February 2021 teasers
The most recent Durban Gen episodes highlighted how shady some of the operations in hospitals are. They also brought to light the illegal businesses in the facilities. Will the perpetrators be held to account?
Episode 86 - Monday, 1st of February 2021
MacGyver realises he took the wrong sperm, and Mbali decides to spend the night with someone else apart from Sibusiso. Meanwhile, Sibusiso and Precious continue with their plan to try and get Precious pregnant without Thabo's consent.
Episode 87 - Tuesday, 2nd of February 2021
Precious gives birth to a non-responsive baby. MacGyver plans on how to deal with the mess that awaits him, and Mbali promises to fight for her love for Lindelani.
Episode 88 - Wednesday, 3rd of February 2021
MacGyver battles the demons from his past, and Phumeza realises how much her plan will change a family member's life. Mbali devises a plan to send Sibusiso back to Ngwelezana.
Episode 89 - Thursday, 4th of February 2021
MacGyver's attempts to retrieve his sperm fail to bear fruit, and Lindelani poses an unexpected life-changing question to Mbali. Someone nearly walks in on Sibusisio and Precious in a compromising situation, and Zanele discovers that the hospital is lying to her about her baby.
Episode 90 - Friday, 5th of February 2021
MacGyver manages to escape from the police, although he struggles to get his life back on track. Phumeza struggles to terms with her choices, and Sibusiso tries to convince Mbali to join his plan to redecorate the commune. However, Mbali turns him down.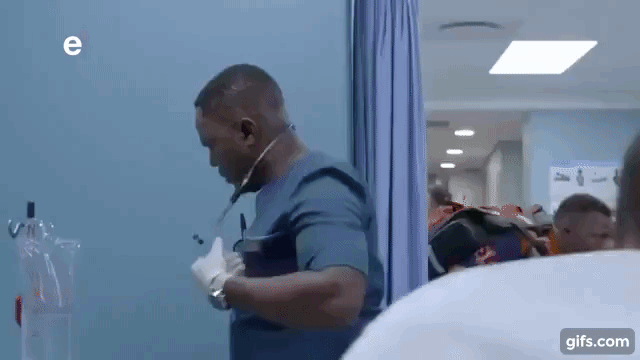 Episode 91 - Monday, 8th of February 2021
MaCele receives a gift from a secret admirer, and Calvin notices Phumeza's change in attitude. Meanwhile, Mbali tries to figure out her love life, and the people at the hospital sympathise with her.
Episode 92 - Tuesday, 9th of February 2021
Bab' Gumede realises that someone is making a pass at MaCele, and Mbali and Lindelani feel excited about their decision to solidify their union. The case of the dead baby spreads like wildfire.
Episode 93 - Wednesday, 10th of February 2021
Bab' Gumede loses control of his thoughts, and Phumeza blacks out. Mbali contemplates hooking Sibusiso with someone else to pave the way for her to marry Lindelani secretly.
Episode 94 - Thursday, 11th of February 2021
Zanele shows up at the hospital to seek help in finding her child, and Phumeza's situation worsens by the day. Lindelani asks Lwandle to go to Gogo's place for the weekend, and Mbali prepares for her big day with Lindelani.
MacGyver and Bab' Gumede gang up to come up with a misguided plan, and it results in an unforeseen disastrous outcome.
Episode 95 - Friday, 12th of February 2021
Bab' Gumede lets jealousy get the better part of him; hence, he goes out to look for trouble. Sibaya finds out the truth that helps in cheering Phumeza up. The Dlaminis offer to nurse Mbali back to health, although she worries whether she will make it to Lindelani.
Episode 96 - Monday, 15th of February 2021
Ba' Gumede gets involve in another mess, and when he turns to MacGyver for help, MacGyver refuses to help him. Mbali realises the root cause of her problems, and Nkabinde takes control of Phumeza's situation.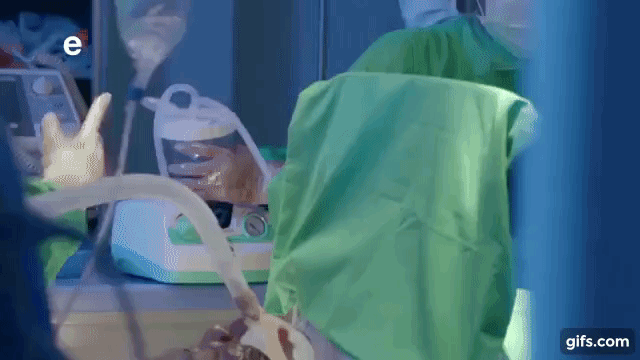 Episode 97 - Tuesday, 16th of February 2021
Nkabinde prepares a meal for Ndlovu, and Luthuli makes a decision that jeopardises her life. Meanwhile, Mbali attempts to escape from the hospital, and in the process, she collapses and hurts herself.
Episode 98 - Wednesday, 17th of February 2021
Qwabe discovers how Nkabinde feels towards Ndlovu, and Luthuli's mistake costs her another patient. Two lovers grow closer at the detriment of another person's heart.
Episode 99 - Thursday, 18th of February 2021
Sne plays matchmaker among her colleagues, and Nkabinde invades Ndlovu's privacy. Mbali finds it difficult to believe the reality of her condition.
Episode 100 - Friday, 19th of February 2021
Thabo struggles to overlook his past and face his tough cases, and Mbali makes the difficult decision to leave the hospital. However, she decides to push Lindelani away. Will her decision serve her or cause her more pain?
Episode 101 - Monday, 22nd of February 2021
Mbali's condition deteriorates, and the two men in her life continue to make her situation worse. Nkabinde comes up with an idea on the products to sell, and Dr Ndlovu offers to look into them. Tension continues to reign at Durban Gen, and Luthuli and Zondo cross paths about a juicy case.
Episode 102 - Tuesday, 23rd of February 2021
Nkabinde's efforts to pursue Ndlovu leave him worried, and Lindelani begins to feel like Mbali is pushing him away. Thabo gathers the courage to operate on Mduduzi, and when the surgery goes as expected, it gives him a reason to be proud of himself.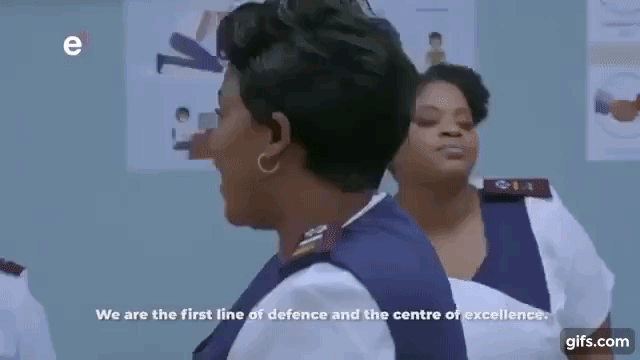 Episode 103 - Wednesday, 24th of February 2021
Nkabinde stumbles upon something that makes her angry. Mbali accepts her illness and wants to seek medical attention as early as possible. A mother tries to come to terms with her son's death.
Episode 104 - Thursday, 25th of February 2021
Ndlovu joins Qwabe in playing matchmaker for Nkabinde, and Mbali turns down a gesture that could save her life. A strange doctor resurrects the dead, and the gesture leaves everyone at wit's end.
Episode 105 - Friday, 26th of February 2021
Sne tries to get the members of his squad to join the new thing that he is up to. Luthuli encounters another death that shakes her to her core. Sibusiso tries to fast track the kidney donation process, although his efforts fail to bear fruit.
Mbali
Mbali falls out of love with Sibusiso and grows cold towards him. When Lindelani makes passes at her, she gives him a chance, and the spark of their relationship grows so fast. They agree to get married secretly. However, Mbali's health thwarts their plans, and the reality of being diagnosed with a terminal condition crushes her. She pushes Lindelani away and wallows in pain.
Sibusiso
When Mbali pushes him away, he gets moved by her gesture, although he decides to come through for Precious. They plan to get her pregnant without Thabo's consent. Despite the cold treatment that Mbali gives him, he offers to help her at her worst. Will he come up with reliable information about the transplant?
Durban Gen teasers for February 2021 must have awakened your urge to find out how Mbali will manoeuvre her life-changing situation. Watch Durban Gen episodes on e.tv weekdays at 18h30. Episodes repeat on e.tv and eExtra the following day at 13h30 and 11h15 respectively.
READ ALSO: Africa Magic Enakhe cast, storyline, teasers
Briefly.co.za recently published enthralling information about Enakhe cast, storyline and teasers. The details will fill you in on how captivating the soap opera is. Its storyline has been curated in an exciting way that will leave you glued to your screen.
Source: Briefly News