Begeertes teasers: February 2021
What do you look out for in a soapie before you commit to watching it? Entertainment, education, information and a blend of suspense are possible dramatic elements every fan considers. Beyond every doubt, Begeertes teasers' episodes have every quality that a drama show needs to compete internationally. How the cast members deliver their roles lend credence to the show and make it one-of-a-kind show you will watch and not blame yourself for wasting time.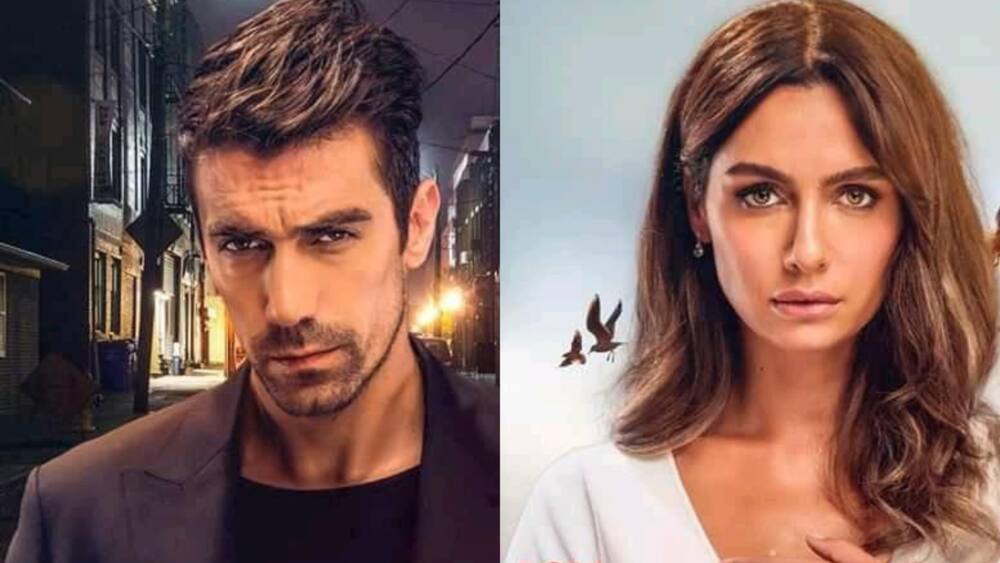 Interpreted as desires, Kuiertyd telenovela, Begeertes, is an eExtra drama series that premiered on the 23rd of November, 2020. Begeertes full story is focused on two main characters, Asli and Ferhat. Asli is a young and idealistic doctor, while Ferhat is a hitman who works for his criminal uncle. Asli is pressured to operate a man that Ferhat shot, and consequently, she has to marry Ferhat if she will save her life.
Begeertes February 2021 teasers
You cannot watch an episode of Begeertes and not have something new to learn in the process. The Turkish telenovela has beautiful scenes that will leave you refreshed after a hectic day. Check out the highlights of Begeertes soapie below to have an idea of what to expect this month.
Episode 51 - Monday, 1st of February, 2021
Asli and Ferhat make up their mind to have some time to themselves, while Namik instructs Cuynet to ensure that Ferhat and Asli die. Abidin and Gulsum eventually get married, and Azad allows Yeter to stay with him and his daughter.
Episode 52 - Tuesday, 2nd of February, 2021
Azad and Ayhan secretly place a listening device in Namik's office to be a step ahead of Cuynet and defend the couple. Yeter has accepted Azad's offer to live with him, while Ferhat has eventually endorsed Gulsum and Abidin's marriage. Cem turns his back on Asli.
Episode 53 - Wednesday, 3rd of February, 2021
Cuneyt carries out his plan to kidnap Ozgur, while Yigit requires Ferhat's assistance. Vildan tries to support Gulsum, but then, Gulsum visibly struggles with keeping her baby's biological father's identity a secret.
Episode 54 - Thursday, 4th of February, 2021
The kidnappers release Asli, but they keep Ozgur for ransom. Ayhan confronts Azad concerning the puzzling note that she received. As some inspections go on in the building, Cem finds Cuynet, who shoots him in the chest.
Episode 55 - Friday, 5th of February, 2021
Yigit gets Ozgur back, but find out from today's episode if the assassination attempt on Cem will be successful or not. Namik threatens Cunyet's life for his money, while Ayhan's whereabout is untraceable.
Episode 56 - Monday, 8th of February, 2021
Asli mourns her brother's death, while Ayhan discovers the secret Azad has been keeping away from everyone. Yigit, Farhat, and Cuneyt embark on an assignment to find the bag of money. It is a race to see who will be first to get it.
Episode 57 - Tuesday, 9th of February, 2021
Yeter is arrested for attempting to kill, and Asli still reels from the death of her brother, Cem. Yeter acknowledges the truth about who Ferhat's biological father is. Azad discovers Ayhan's note, which says she will get her revenge on him because she took her mother away from her.
Episode 58 - Wednesday, 10th of February, 2021
A hit is put on Asli, Ferhat, and Namik, while Yeter informs Namik that she revealed the truth about him being Ferhat's biological father to Yigit. Cuynet masterminded the attacks to take over. At the same time, Azad locates the man who gave the statement against Yeter and forces him to withdraw it.
Episode 59 - Thursday, 11th of February, 2021
Asli still struggles to cope with her brother's death, while Yigit is confused about telling Ferhat who his biological father is. Yeter comes out of prison and concludes on finding out the truth about why Idil had the supposed miscarriage. Namik tries to uncover the identity of the person who attacked his house the previous night.
Episode 60 - Friday, 12th of February, 2021
Ferhat gets to know that Cuynet masterminded the shootings, while Yigit informs Asli that the person who shot Sihan will be the same person who shot her brother. Idil strives to convince Handan that Yeter is not telling the truth concerning her carrying out an abortion. Cuynet confronts Gulsum about the affection he has for her.
Episode 61 - Monday, 15th of February, 2021
Asli discovers that Cuynet is behind all that happened. What do you think she does? Find out from today's episode. Discover how they search for Cuynet and how bitter Idil still is concerning Yeter and Namik's relationship.
Episode 62 - Tuesday, 16th of February, 2021
Yeter gets the upper hand on Idil, while Cuneyt remains undercover. Also, things become tougher for Asli, which forces her into making a difficult choice.
Episode 63 - Wednesday, 17th of February, 2021
Asli departs with a few friends to clear her head, while Ferhat discovers where she is and resolves to meet up with her. Idil suspects Yeter and goes after her, while Namik releases some money for Cuynet to leave. Azad eventually kidnaps Cuynet and punishes him as Ferhat informs Asli that they should divorce each other.
Episode 64 - Thursday, 18th of February, 2021
Idil catches Azad and Yeter in a compromising position, while Idil and Namik discuss their future. Asli and Ferhat are yet to conclude whether to go through with the abortion or divorce. This is because Ferhat is dealing with his personal fears of becoming a father.
Episode 65 - Friday, 19th of February, 2021
Ferhat and Asli seem to have confused emotions. Asli books an appointment with her doctor, while Namik has a piece of information to share.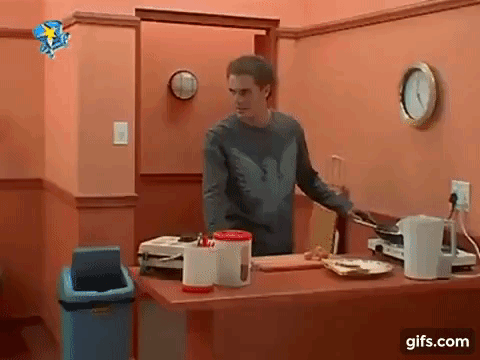 Episode 66 - Monday, 22nd of February, 2021
Cuneyt and Gulsum plan to get to Namik, while Asli and Ferhat's plan to separate becomes known to everybody. Asli checks in to the hospital to terminate her pregnancy, while Ferhat thinks twice about being a father before catching up with Asli.
Episode 67 - Tuesday, 23rd of February, 2021
Asli resolves to keep the baby without Ferhat's knowledge, while a family member that Asli is not expecting rocks up on her doorstep.
Episode 68 - Wednesday, 24th of February, 2021
Cuneyt finds partners in unexpected places while on an assignment to bring Namik down. Asli strives to reconcile the brother she knew with the one who would abandon their niece without telling her.
Episode 69 - Thursday, 25th of February, 2021
Yigit spies on Ferhat and Namik's business meeting, while Asli attends her first ultrasound scheduled meeting. In the process, she concludes on keeping her baby. Abidin still reels from the dispute between him and Gulsum, while Julidie fakes a break-in. Ferhat and Asli append their signature on their divorce papers.
Episode 70 - Friday, 26th of February 2021
Asli can convince Ferhat not to go through with the operation, while Namik is angry because they have been frightened. Gulsum informs Yeter that Abidin is aware that Cuynet is her son's biological father, while Julidie confronts Namik on their past. Asli is still going through with the divorce.
Ferhat
Ferhat is confused about who his biological father is. However, a few people know the truth but whether to tell him or not is the challenge they seem to be having. Also, as he is about to step into fatherhood, he has many personal fears to settle. Whether he finally consents that Asli should keep the pregnancy or not is worth finding out in February.
Namik
Namik wants Ferhat and Asli to be dead at all cost. With the listening device that Azad and Ayhan secretly place in his office, what will happen? Will he succeed in uncovering the identity of the person who attacked his house the previous night?
From what you have read so far about Begeertes teasers for February, you will agree that this highly engaging telenovela is one that you must not miss watching daily. So, join other soapie fans to enjoy the series every Monday to Friday on eExtra at 20h30.
READ ALSO: Generations: The Legacy Teasers: February 2021
Another exciting television drama series you must not miss is Generations: The Legacy. As published on Briefly.co.za, you will get to know what happens when a secret admirer delivers two different sets of bouquets to two different people at an office.
Find out how Lesedi's line of events starts on a high note and plummets very fast and how she receives an invite from Luyolo, which has her over the moon. The article discusses how Lesedi faces an unrequited love story and how her personal issues affect her work.
Source: Briefly News