Rhythm City Teasers: February 2021
Jafta helps Pinkie do a private investigation on Jonas to unearth his infidelity. However, he does not know that Jonas is having an affair with his girlfriend Candy. What will he do when he makes this disturbing discovery? Read the following Rhythm City teasers to discover more.

Pastor Makoro's relationship with Pearl gets stronger, but he has to deal with Khulekani's strong opposition against his DK mega-church project. On the other hand, Mapula secures a new job at 9-Nine, but things change for the worst when Gift comes to the office.
Rhythm City Teasers February 2021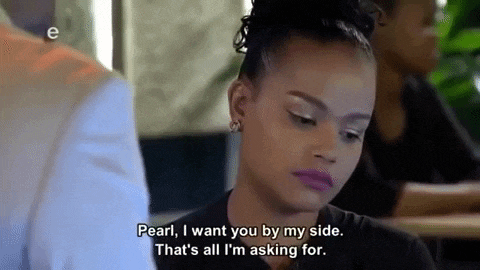 Rhythm City is without a doubt one of the best local soap operas on eTV. The February episodes promise to be entertaining, as seen from the following teasers.
1st February 2021, Episode 3541
Pearl discovers that Sindi leaked her private chat with Makoro to the internet. She furiously accosts her as Ziyanda tries to place the blame on herself. Later, Makoro locates her and assures her that he finds her beautiful.
Kea is in disbelief after Mapula refuses to take Khuses' offer to finance her education. She later tries to convince the Khuses that they can fund her studies, but they turn down the request. Later, Mapula learns from Banele that a friend could not continue learning because of financial difficulties.
Jafta discovers that Cuba is yet to order for construction materials and equipment. Later, Puleng finds out that Cuba used the tender cash at the Metropol.
2nd February 2021, Episode 3542
Pastor Makoro plans to reveal his secret to Pearl, but Deaconess Sonto advises him not to. Later, the pastor works on his plan to get donations after his Limpopo retreat runs out of cash while Suffocate ratifies Makoro's DK transport in the media.
Mapula makes up her mind to find a part-time job. On the other hand, Kea finds an internship at Jamaica's salon to prove people wrong because no one takes her seriously.
Jafta succeeds at starting the construction work but has doubts about Cuba being his business associate. Meanwhile, Ziyanda and Pearl start to develop a friendship.
3rd February 2021, Episode 3543
Deaconess Sonto asks Pastor Makoro to let Pearl go after another story hits the internet as Pule foresees a PR problem for Suffo and RedHub. On the other hand, Pearl discovers she cannot handle the paparazzi that comes with dating Makoro, and Sonto asks her to leave him.
Mapula is happy to secure an interview but is disappointed when she fails to get the job. Jamaica asks her not to quit looking for other open options.
Cuba meets the tender official who demotes her. Her position is filled by Jafta, who had snitched on her.
4th February 2021, Episode 3544
Ndlovu men try to force Pearl out of Red due to the bad press about her, but she stands up to them. On the other hand, Sonto asks Makoro to leave Pearl, but the bad publicity goes down.
Mapula worries that her future looks dark after running out of options to secure finances for the tuition fees. She later goes to 9-Nine office to see Sindiswa and ends up pleasing Ziyanda. Meanwhile, Cuba is having the worst experience after what Jafta did, and Simon reminds her it is the work of karma.
5th February 2021, Episode 3545
Pearl is happy to be with Makoro as she comes to terms with the fact that she is now a celebrity because of the relationship.
Mapula makes a job application at 9-Nine an issue that makes Kea happy about future possibilities. However, Kop has a warning concerning the media industry. On the other hand, Cuba starts a war with Jafta.
8th February 2021, Episode 3546
Pule, Suffocate, and Mzi feel they should mend things with Pearly after discovering that the public loves her. Later, Pastor Makoro discloses plans for the DK transport hub to Pearl as he worries she might reject him.
Mapula is nervous about her interview at 9-Nine as she receives advice from her friends and family. Meanwhile, Jafta is not interested in mending his friendship with Cuba. Later, Jafta and Cuba are informed by the tender official that the contract is terminated.
9th February 2021, Episode 3547
Pearl admires Pastor Makoro's spirituality and how he tackles problems. On the other hand, frustrated Khulekani discovers a plan for Mandlakhe to find out the pastor's secrets after being left out of action.
The upcoming interview with Ziyanda stresses Mapula, but Blossom cannot allow her to quit. Later, she comes back feeling confident about it. Meanwhile, Jafta tries to mend things with Cuba, but she is reluctant to accept.
10th February 2021, Episode 3548
Khulekani manages to unearth Makoro's grand plan for the DK mega-church and starts a war. Later, Pearl is frightened after being warned by Khulekani to halt the project. Interestingly, Makoro tries to charm him as he makes him an offer to become part of the development.
Mapula is stressed about the interview outcome and asks Sindi to help her find out if she is in. On the other hand, Jamaica informs Jafta that he can unearth details about a woman depending on what she wants to do with her hair.
11th February 2021, Episode 3549
Khulekani is thinking about Pastor Makoro's offer and decides not to take it so that he can protect the DK community. Makoro and Pearl get ready for war.
Mapula reveals to Jamaica that she wants to find out why she was not shortlisted at 9-Nine. Later, she calls Ziyanda to explain why she desperately needs the job, and she gets hired immediately.
Fats asks Jamaica not to disclose Pinkies' secrets to anyone but later finds himself telling Jafta. Pinkie is upset when she finds him red-handed, revealing her secrets to Jafta.
12th February 2021, Episode 3550
Khulekani starts to worry after discovering that Pastor Makoro is influential. On the other hand, the pressure at the workplace prompts Ziyanda to seek distraction by going home with the first guy who pays her attention.
Pinkies feels betrayed by her hairdresser and her husband as Cuba offers to help her tackle her problem.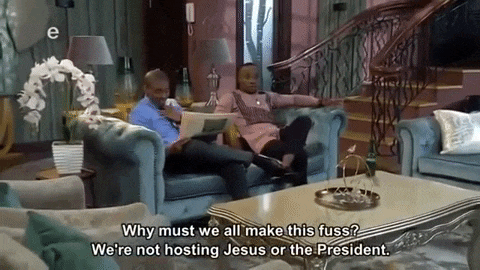 15th February 2021, Episode 3551
Khulekani looks for advice from Mandlakhe and Nandi after being forced to reconsider the offer made by Makoro. He later informs the pastor of his acceptance, but Pearl has doubts.
Ziyanda hooks up with Gift while Mapula makes a mess after Ziyanda's PA fails to come to work. Meanwhile, Jafta takes on investigative work to collect evidence concerning Jonas and the floozie case.
16th February 2021, Episode 3552
Khulekani informs Mandlakhe that he plans to ruin Pastor Makoro and later asks Suffocate to work with him. Will he succeed?
Ziyanda asks Mapula to reconsider if she is fit for the position or not, and Mapula takes her warning seriously. Later, Kop tries to make her feel better.
Jafta continues to do a private investigation on Jonas. Meanwhile, Pinkie is disappointed that he is yet to find incriminating evidence, but Jafta reassures her. Work is keeping Jafta busy to the point of ignoring Candy's needs.
17th February 2021, Episode 3553
Suffocate refuses to work with Khulekani, and he tries to get Nandi, but she turns her down. He later sinks into a sentimental depression when no one accepts to join forces.
Mapula wants to quit her new job, but Ziyanda does not allow it as she offers to be her mentor. On the other hand, the work starts to make Jafta bored as he fails to see that Jonas is seeing his girlfriend. What will he do when he finds out?
18th February 2021, Episode 3554
Khulekani has not given up on his plan to ruin Makorio as Nandi discovers she is the only person who can support him, and he agrees to convince Suffo. On the other hand, Pule unearths what might be the pastor's scandalous past, but further investigations prove them wrong.
The board pressurizes Ziyanda to close the deal with the new advertisers but is shocked when she discovers that Gift is the company's rep. Mapula is also surprised when introduced to Gift. On the other hand, Jamaica is frustrated after Jafta fails to gather useful evidence on Jonas.
19th February 2021, Episode 3555
Nandi has a well-thought plan against Makoro, and Khulekani sets it in motion with Pearl. Meanwhile, Pearl starts to feel Deacon Sonto's hatred while Mapula struggles to act professionally with Gift in the office.
Mampho gives a warning concerning Candy, and Jafta goes to be with her. However, this leads to a terrible discovery. How will he handle the situation?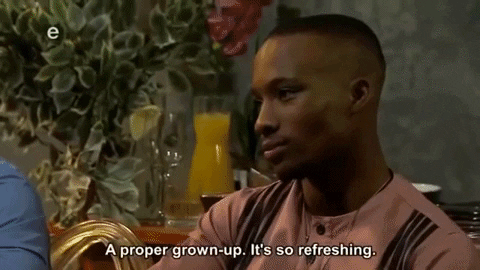 22nd February 2021, Episode 3556
Khulekani sets up Suffocate's fall using Pearl and also warns Pule concerning her intentions. Later, Pearl stuns Makoro when she reveals that Suffocate killed her father.
Kea tries to talk Mapula into revealing the truth about Gift to Ziyanda, but she chooses not to unearth her past. On the other hand, Gift tries to seduce Ziyanda, but she manages to resist.
Jafta informs Jamaica about his terrible discovery and plans to seek revenge against Candy for her infidelities.
23rd February 2021, Episode 3557
Makoro thinks about Pearl's strategy of ruining Suffo after the revelation that he killed David. On the other hand, Pule warns Suffo concerning Pearl and Makoro. Pule wants his father to trust him but cannot reveal that Khulekani is the one who tipped him off.
Ziyanda fails to notice the harassment that Gift is subjecting Mapula to as she agrees to go out with him after a successful presentation. Meanwhile, Mapula is compromised by what might go wrong for Ziyanda on the deal.
Candy is desperate to win back Jafta's heart, and she agrees to help him and Jamaica set up a trap for Jonas.
24th February 2021, Episode 3558
Suffocate believes that Makoro and Pearl are trying to play him after getting more information from Khulekani. On the other hand, Deaconess Sonto is furious after Makoro sides with Pearl instead of her as the two continue to get closer.
Ziyanda starts to make mistakes at the workplace because of Gift. Later, Mapula finds them in a compromising position. Meanwhile, Jafta is conflicted about the consequences of unmasking Jonas' truth to Pinkie.
25th February 2021, Episode 3559
Suffocate knows that he must plan against Pearl and Makoro as he meets with Khulekani to discuss the way forward.
Gift still thinks that Mapula is into him as Ziyanda asks her to be discreet. She later reveals her fears to Sindiswa. On the other hand, Cuba asks Pinkies not to forgive Jonas, but she does not listen, while Jafta also mends things with Candy.
26th February 2021, Episode 3560
Pastor Makoro brings up the topic of marriage to Pearl. How will she take it? Meanwhile, Pule reveals to Khulekani and Suffo his plan against Makoro, while Pearl tries to befriend Sonto. Later, Suffo accosts Makoro at his church, and Khulekani saves the situation.
Ziyanda admits to Nandi that she is into Gift, and she later visits him in his room and they hook up. On the other hand, Jamaica tells Jafta that he should not have forgiven Candy, but he is unimpressed. Later, Jafta breaks up with Candy on a romantic date after accusing her of cheating on him with Ramatheka.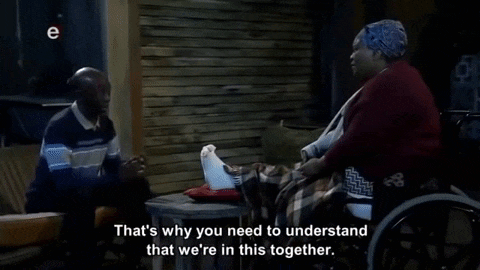 What happens to Rhythm City characters?
Rhythm City February episodes are packed with entertaining drama that will keep you glued to your television. Here is what you should expect to witness happening to some of the characters during the month.
Pastor Makoro
His relationship with Pearl gets rocky after negative media publicity, but things start to work out. He also has a master plan for the DK mega-church, but Khulekani is against it and plans to ruin him.
Mapula
She turns down the Khuses' offer to fund her tuition fees but later discovers that she needs finances to complete school. She starts looking for work but is unlucky every time. She later explains to Ziyanda why she needs the job and is hired at 9-Nine. Things start to get weird when Gift, with who they have a past together, comes to the office and hooks up with Ziyanda. How will she cope?
From the above Rhythm City teasers, February's episodes are full of entertaining drama that you cannot miss. Ensure you catch the action every Monday to Friday at 7.00 p.m. on eTV.
READ ALSO: Legacy teasers: February 2021
Briefly.co.za recently highlighted what is coming up on M-Net's Legacy in February 2021 episodes. A blast from the past comes back into Felicity's life just when her personal and professional life is getting better. How will the sudden return affect her life?
Sanele makes a shocking discovery regarding Petra that might ruin their friendship. On the other hand, Angelique's life and that of her family change when Dineo steps in.
Source: Briefly News