New! Sacred Relationships teasers: February 2021
We live in a century that has highlighted the conflict between westernization and cultural practices. The need to embrace civilization in cases such as marriages causes feuds among those trying to uphold cultural beliefs. Sacred Relationship teasers for February 2021 put the situation into perspective. How about reading on for more details about the show?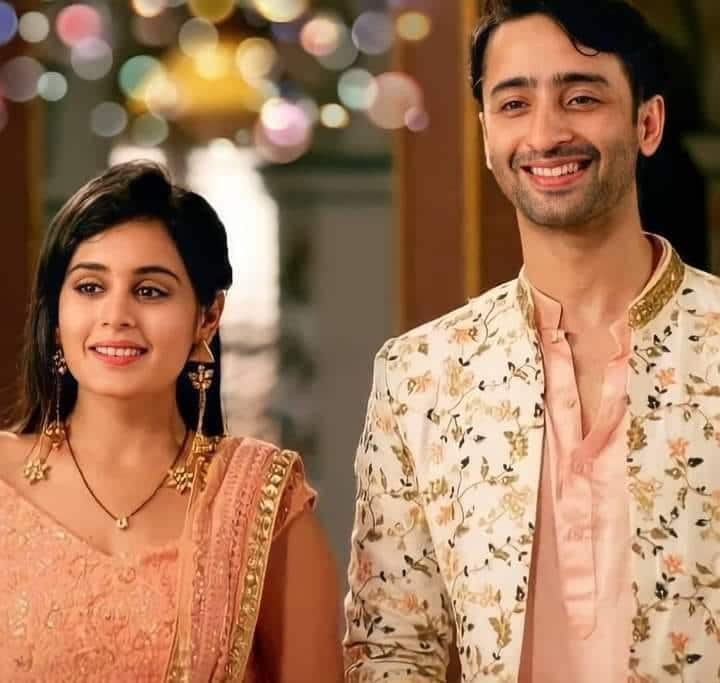 Sacred Relationship is a thrilling Indian soap opera that features the life of Mishti Aggarwal and Abeer Rajvansh, who fall victims to the old-age concept of planned marriages. Mishti, a meek young girl who believes in independence and compatibility in a relationship, struggles to voice her beliefs. Sacred Relationship teasers for February 2021 highlight her dilemma and how she surfs murky waters.
Sacred Relationship February 2021 teasers
Apart from Mishti, Kuhu also suffers the effects of planned relationships and marriages despite her efforts to nurture a relationship with Kunal. Mishti comes into the picture and steals Kunal from her. Will Kuhu find closure in everything that is happening to her? If she does, will she fight for the love of her life?
6/02/2021: Saturday
Episodes 1
Kuhu and Mishti meet Ketki and Abeer by chance on their way to Kutch Utsave. The meeting changes the direction of their journey.
Episode 2
Emotions overwhelm Mishti while performing at Kutch Utsave, and Ketki's mother intentionally draws the audience's attention to herself. Later, Kuhu spots Mishti's long-lost father.
7/02/2021: Sunday
Episode 3
Meenakshi cancels his engagement to Ketki because he cannot put up with stiff competition from Abeer. Later, Abeer spots Mishti at the temple and pulls a prank on her.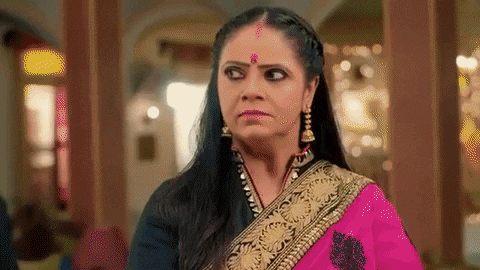 Episode 4
Varsha gets emotional while watching Kuhu and Mishti enjoying an intimate dance. Meanwhile, Naman blackmails Rajeshri and threatens to kidnap Mishti.
8/02/2021: Monday
Episode 5
Mishti is aware that Naman obtained a bag full of money by blackmailing Rajeshri. Abeer confronts her for snatching the money bag from Naman, but she refrains from explaining to Abeer that she was disgusted by Naman's actions.
Episode 6
The Raajvanshs and the Maheshwaris prepare their children's wedding day. On the other hand, Naman plans to rain havoc during the Maheshwari's Holi ceremony.
9/02/2021: Tuesday
Episode 7
Mishti and Abeer get carried away by the fun in the Holi ceremony. Naman secretly follows Mishti to the Holi ceremony and waits for the best opportunity to launch his plan.
Episode 8
Kunal behaves weirdly after drinking spiked coffee. Rajshri shames Naman by exposing his wicked deeds to Vishambar.
10/02/2021: Wednesday
Episode 9
Shocking news slaps Vishambar and his family in their faces after Abeer assaults Naman at the party and declares him a criminal.
Episode 10
Meenakshi summons the family members for a meeting, and Abeer challenges Kunal to forget the past and start life afresh. Later, Mishti and Abeer bond more after sharing an intimate moment.
11/02/2021: Thursday
Episode 11
Rajshri remembers what Naman did during the Holi party. Kunal agrees to marry Kuhu, and Kuhu's pictures provide Meenakshi with vital clues.
Episode 12
Abeer sense some suspicious behavior in Meenakshi, and Vishambar discovers the cops released Nanam from custody. Later, the Maheshwari family members receive some shocking information.
12/02/2021: Friday
Episode 13
Abeer is hurt by news about Meenakshi's plan to marry off Mishti to Kunal. Meanwhile, Kuhu loses her temper on Mishti.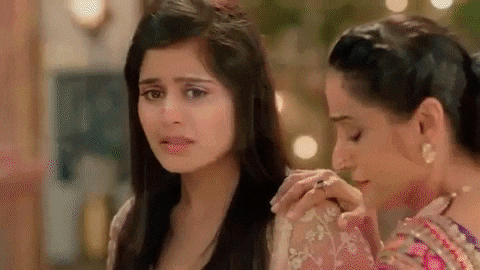 Episode 13
Abeer returns to the Raajvansh mansion and apologizes to Mishti for leaving her behind. He rushes her to the hospital later when she gets into an accident.
13/02/2021: Saturday
Episode 15
Rajshri assumes Mishti is recovering quickly because of Kunal. Meanwhile, Abeer is concerned about Mishti's well-being. Rajshri senses something is amiss when he spots Naman at the hospital.
Episode 16
Mishti refuses to believe that Kunal saved her, and Meenakshi is shocked to discover that Kunal is in Gujarat. Rajshri's unexpected decision startles Kuhu.
14/02/2021: Sunday
Episode 17
Meenakshi tracks Kunal's location while Kuhu supports Rajshri's decision. Later, Mishti and Abeer enjoy flying paragliders together. The sport is adventurous and competitive.
Episode 18
Devyani takes Rajshri's side, and Mishti expresses her concerns to Kartik and Naira. Later, Mishti rejects Maheshwaris's advice about marriage.
15/02/2021: Monday
Episode 19
Meenakshi gets confused when the Maheshwari family visits the Raajvansh family to celebrate Ketki's sangeet ceremony. Abeer's heart tears apart when he discovers that Mishti accepted Kunal's marriage proposal.
Episode 20
Meenakshi finds a vital clue in Abeer's room while he is having a friendly conversation with Kuhu. The dance-off competition between the Raajvanshs and the Maheshwaris adds excitement to the party.
16/02/2021: Tuesday
Episode 21
A stupid smile lights up Meenakshi's face upon learning that the police are looking for Kuhu and Mishti. Abeer discovers a shocking truth about the incident.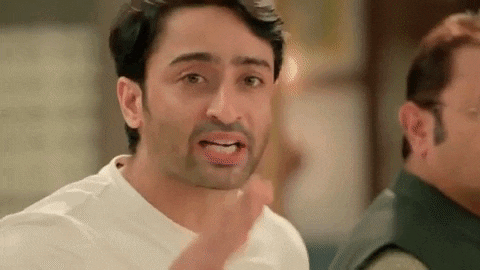 Episode 22
Vishambar's gift delights Kuhu and Mishti while Yashpal and Kunal make a courageous move. Abeer apologizes to Meenakshi later.
17/02/2021: Wednesday
Episode 23
Mishti gives Kunal ultimatums because he and Yashpal invited the Maheshwaris to Ketki's Haldi ceremony. Later, Abeer and Mishti experience good time together.
Episode 24
Meenakshi is upset with Mishti's decision to marry Kunal, and Rajshri tries to convince Meenakshi about something while the Ketki's Haldi ceremony is going on.
18/02/2021: Thursday
Episode 25
Rajshri advises Mishti to stop laying insane conditions for her marriage. Meenakshi believes his plan will stop Kunal from agreeing with the marriage demands.
Episode 26
Abeer supports Mishti, and Kunal requests Kuhu to inquire more about Mishti's concerns. Later, Mishti suspects Ved is up to something fishy.
19/02/2021: Friday
Episode 27
The Raajvanshs welcome Ved and his family at the wedding. Mishti is torn between shutting up and disclosing Ved's other side to Abeer.
Episode 28
Mishti makes a second plan to expose Ved after Meenakshi holds her hostage in a room because she lacks evidence to back up her accusations.
20/02/2021: Saturday
Episode 29
Mishti tricks Ved and exposes him before the wedding guests. Meenakshi slaps Ved for disgracing the family, and Abeer consoles Ketki.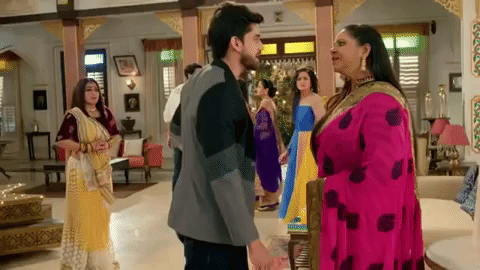 Episode 30
The Maheshwaris are left speechless when Meenakshi's conspiracy comes into the limelight. The family confronts her later and demands she confesses her devious actions.
21/02/2021: Sunday
Episode 31
Mrs. Parekh spots Mishti and Abeer meeting in secret. Later, Mrs. Parekh loses her temper and creates a scene at the Maheshwaris' home.
Episode 32
Vishambar warns Abeer against getting close to Mishti when he spots them together at midnight. Meanwhile, an accident happens to Meenakshi at the temple.
22/02/2021: Monday
Episode 33
Meenakshi agrees to Mishti's terms, while the Maheshwaris appreciate her for changing her nasty behavior. Abeer saves Mishti from an unfortunate accident.
Episode 34
Mishti reveals her real character to Kunal, and he requests she teams up with the secretary. Abeer plans Kunal and Mishti's surprise date.
23/02/2021: Tuesday
Episode 35
Meenakshi finds an opportunity to set her plans into motion when Kunal takes Mishti on a date. Abeer and other people witness the kidnappers taking away Ketki.
Episode 36
Mishti scolds Abeer for fighting with Ved because he has hurt himself. Later, the banquet of flowers Kunal sends to her makes her fantasizes about Kunal for hours.
24/02/2021: Wednesday
Episode 37
Mishti is excited to attend the interview, unaware that Kunal is the company's director. Meanwhile, Meenakshi unveils shocking facts.
Episode 38
Kunal begs Mishti to reject the job offer while Meenakshi confronts Rajshri and Vishambhar for concealing the truth about Mishti's identity.
25/02/2021: Thursday
Episode 39
Meenakshi stumbles on startling facts, and Kuhu celebrated getting a new job in Kunal's company. Mishti coincidentally attends an interview at Abeer's NGO.
Episode 40
Kuhu is excited about her first day of reporting at work, and Meenakshi manipulates Mishti. Abeer lands himself in a complicated situation.
26/02/2021: Friday
Episode 41
Abeer shows off his talent by painting a masterpiece with his eyes closed, and Meenakshi creates a fight between Kunal and Mishti.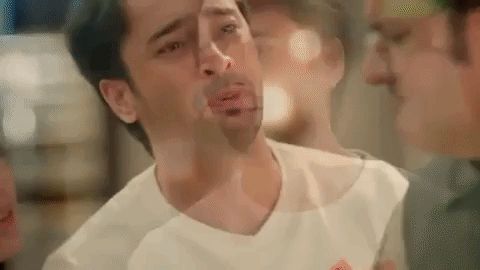 Episode 42
Meenakshi panics when a vital package goes missing. Abeer tries his best to calm down Kunal.
27/02/2021: Saturday
Episode 43
Abeer wants to stay away from Mishti, but Kunal requests his ideas for impressing her. Meenakshi has a dangerous plan in mind.
Episode 44
Kunal and Mishti prepare for the art exhibition. Something unexpected happens while Abeer is trying to hide a portrait he painted from Kunal. Abeer painted Mishti behind Kunal's back.
28/02/2021: Sunday
Episode 45
Kunal and Abir risk their lives as they try to rescue Mishti when the exhibition hall is still burning. Will their efforts be too late?
Episode 46
Mishti and Kunal's articles published in the newspaper upset the Raajvanshs. Yashpal begins to question Abir's true feelings.
Mishti
Mishti suffers the trauma of being brought up in a dysfunctional family, although the situation makes her believe in independence and the need to voice her opinions. She gives in to pressure from her family and agrees to date Kuhu. However, the idea does not sit well with her. This decision makes her lose the love of her life, Abeer. Will destiny sun walk itself and lead to their reunion?
Abeer
Abeer falls in love with Mishti despite her move to get married to Kunal. He tries to make everything right for her by exposing her father's criminal acts. During her Holi ceremony, Abeer gets close to her and convinces himself that their friendship will transition to a relationship. However, he learns of Meenakshi's plan to ensure that Mishti gets married to Kunal, and the discovery breaks his heart.
Sacred Relationship teasers for February 2021 are the tip of the iceberg on what you should anticipate from the show in the oncoming episodes. Tune in to StarLife every day for more details about how the storyline will unfold.
READ ALSO: Durban Gen Teasers: February 2021
Briefly.co.za recently published Durban Gen teasers for February 2021. The escapades in the hospital seem to have taken a new trajectory.
Check them out for details on the life-changing situation that Mbali will go through and how her reaction will affect her relationships. Will Sibusiso get over the humiliation she put him through and help her?
Source: Briefly News