Travis Barker bio: age, partner and spouses, pics, music groups, songs, net worth
Travis Barker, a famous American drummer for over 25 years, was hit by a school bus in July 2018 while his band's tour plans were underway. His fans were worried he would miss Lil Wayne and Blink-182's 2019 tour in North America because he had not fully recovered. However, the drummer was confident that he would attend the North American tour since working out had returned his back in good shape. Lil Wayne joined the band to celebrate its 20th anniversary and breakthrough album, Enema of the State, which sold over 15 million copies.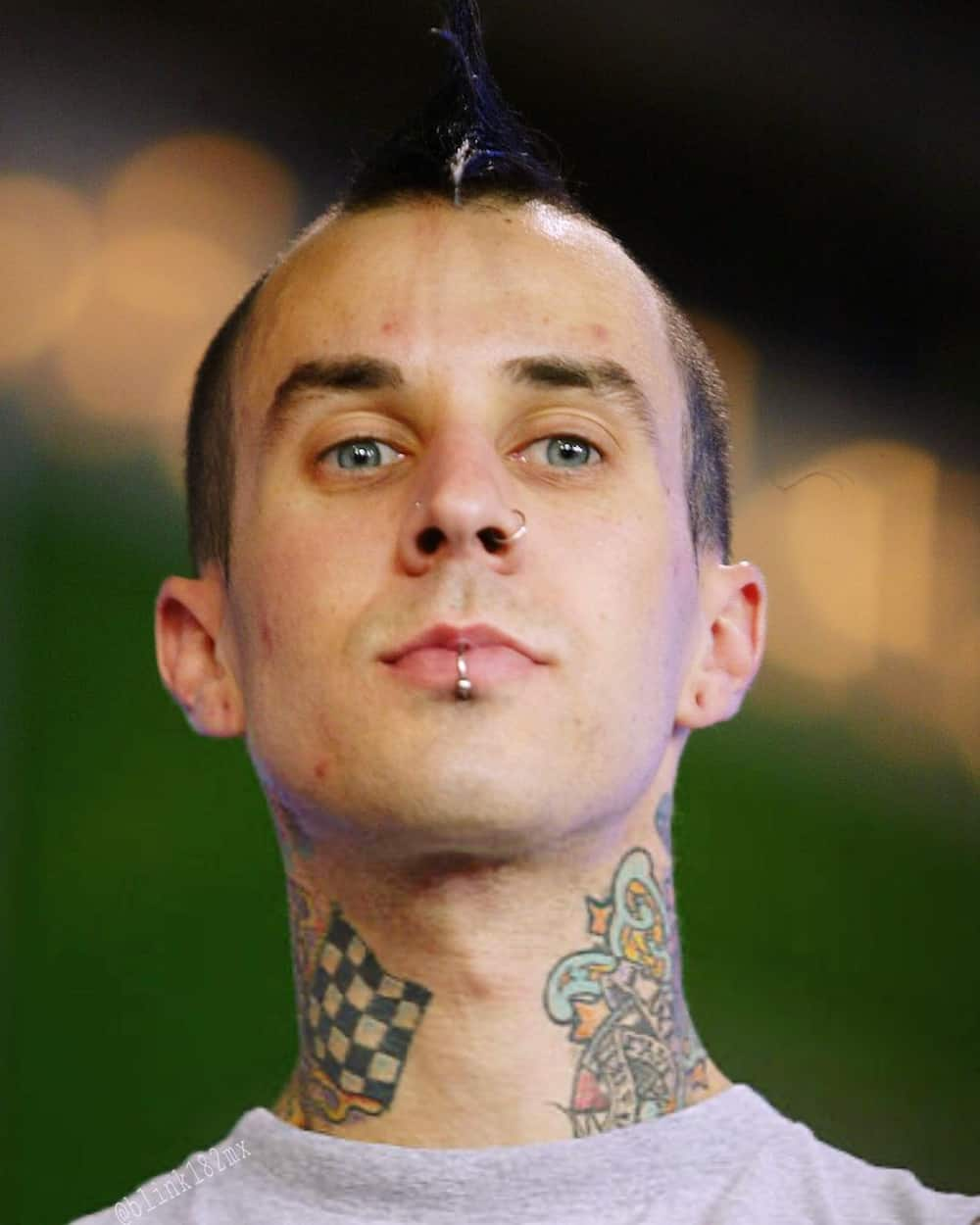 Why is Travis Barker so famous? The Blink-182 drummer is the world's best in modern punk rock drumming. He backed out of multiple 2018 tours, including the Las Vegas tour, because of blood clots in his veins. Moreover, the star was still under treatment after contracting severe nerve damage and other illnesses a month before the accident. The doctors warned him against participating in activities that would further damage the veins or cause the clots to travel.
Travis Barker profile summary
Full name: Travis Barker
Date of birth: 14th November 1975
Age: 45 years
Children: Alabama Luella Barker, Landon Asher Barker
Career: Musician, songwriter, and record producer
Nationality: American
Travis Barker Instagram: @travisbarker
Travis Barker biography
He was born on 14th November in 1975. His parents, Gloria (babysitter) and Randy Barker (mechanic), raised him in a poor neighborhood in Fontana, California. A jazz drummer named Michael Mai trained him after his mother bought him drumsticks. Travis also took trumpet, piano, and skateboarding lessons.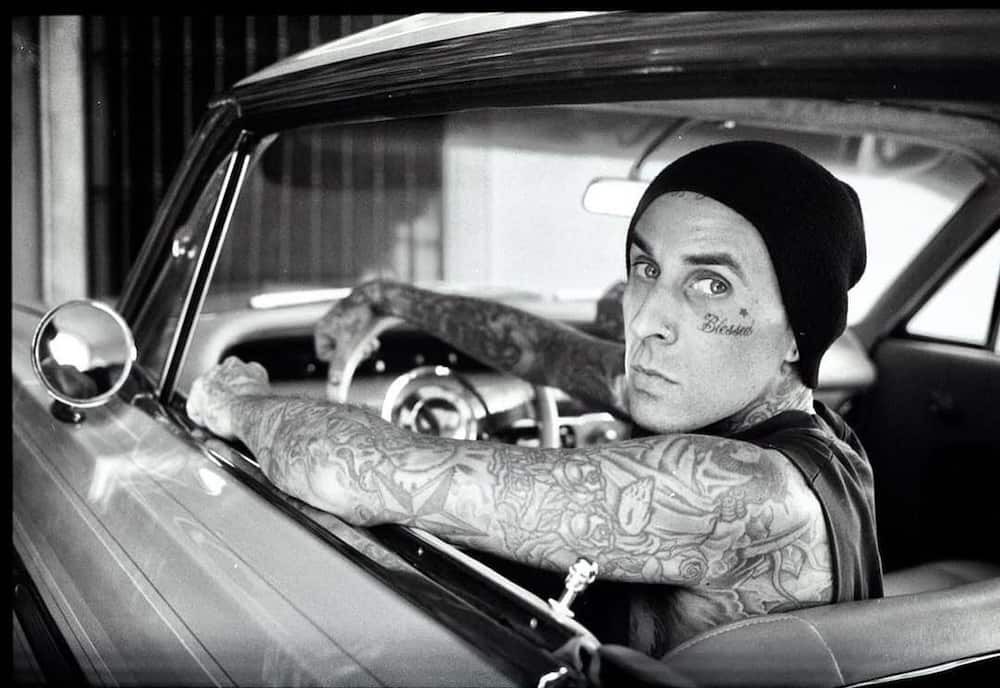 His mother died of cancer before he began his first year at Fontana High School. Travis joined the school's drumline and performed at regional competitions and festivals. He played for the Feeble rock band in 1993 while working as a trash man in Laguna Beach.
The star joined The Aquabats in 1996 but left them for Blink-182 as a full-time drummer later. Today, Experts and learners find Travis Barker drum solo on YouTube hard to replicate. Travis Barker net worth is about $50 million, and he owns a fashion company and a record label.
Other Travis Barker music groups were Game, Yelawolf, $uicideboy$, Machine Gun Kelly, and TRV$DJAM. The social media Travis Barker profiles have millions of followers because Travis Barker songs are medicine for troubled hearts. Some of his best songs are:
Let's Go
I Think I'm Okay
Aliens Are Ghosts
Can A Drummer Get Some
Push' Em
My Ex's Best Friend
Who did Travis Barker marry?
He married Melissa Kennedy in 2001, but they split after nine months. Travis and the ex-Miss USA, Shanna Moakler, got married on 30th October 2004. The couple gave birth to Landon and Alabama, and they started a family reality show on MTV named Meet the Barkers. The show began in 2005 and ended in 2006.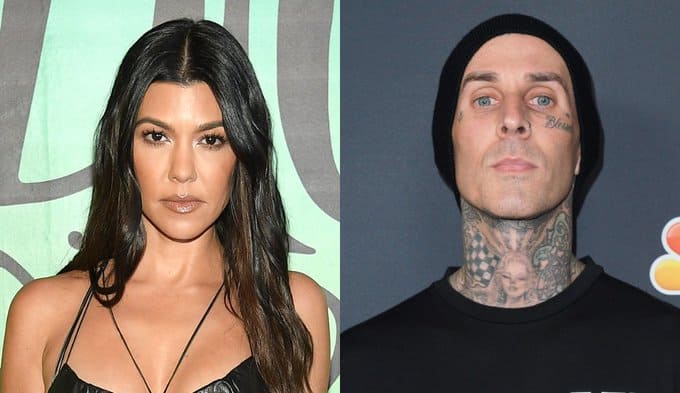 After his marriage and Shanna ended, the rumours about Travis Barker and Kourtney Kardashian dating never end because they are always spotted together. The drummer confessed that although he once had a crush on Kourtney's sister, Kim Kardashian, he maintained a long-term platonic friendship with the Kardashians.
The plane crash: Who died from the band Blink 182?
The 2008 Travis Barker plane crash killed two pilots, the drummer's security guard, Che Still, and his assistant, Chris Baker. Travis and TRV$DJAM band partner, DJ AM, survived the accident. Adam died a year later, and he was not part of Travis Barker band, Blink 182, even though he was a close friend of its members. Barker admitted he felt guilty watching his assistant's son grow up without a father. He also offered his friend $1 million to kill him because he was severely burnt from the accident.
Does Travis Barker still fly?
Travis could not travel by air without taking painkillers because he grew up with a fear of flying. However, he became courageous and quit the addiction after the plane crash. Although the accident tortured Travis' children's psychology, the drummer never ruled out traveling by air for good. He took a boat to Europe for a tour after surviving the ordeal because the memories were still fresh on his mind.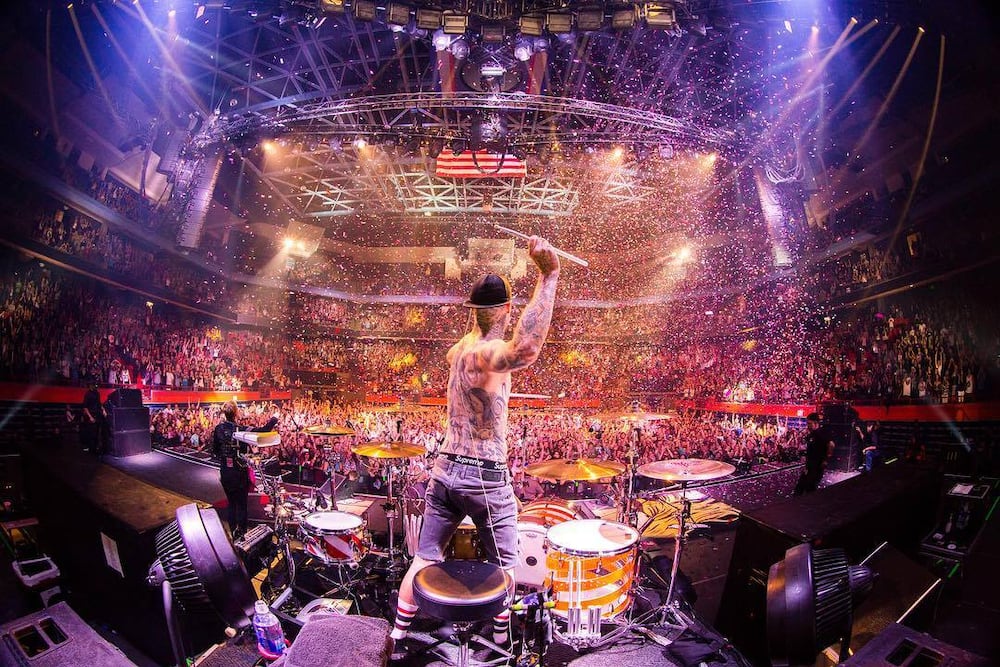 What disease does Travis Barker have?
Barker alleged that he contracted a skin infection (cellulitis), a staph infection, nerve damage, and multiple blood clots in the arms due to Santa Monica Hospital's doctors' negligence. According to the star, the technicians stitched him 40 or 50 times using a dirty needle while searching for a vein.
The celebrity sued the hospital and the school bus that collided with his SUV in Calabas. Although Barker was not seriously hurt, his son and other passengers in his car needed airbags to breathe. Luckily, the bus did not have children.
Travis Barker pics
The drummer for the rock band Blink-182 has a lot of great videos and images on his Instagram page. Here are some of his best pics.
1. He adores his kids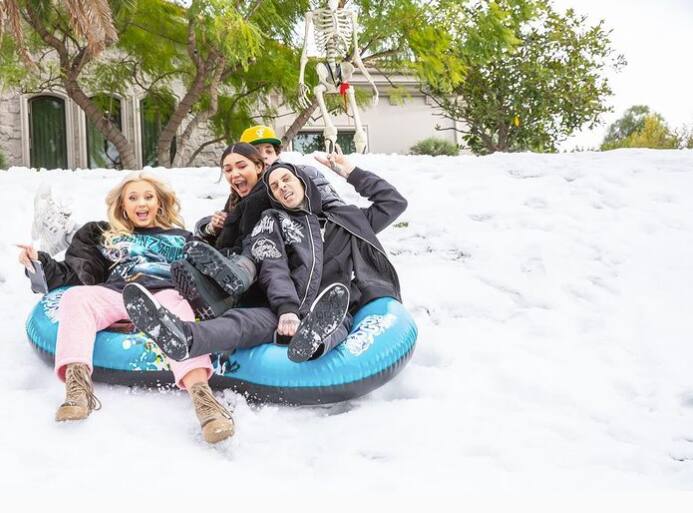 The drummer has an admirable bond with his children, Alabama Luella Barker and Landon Asher Barker. There are countless pictures of them enjoying beautiful moments on his Instagram page.
2. A tattoo fan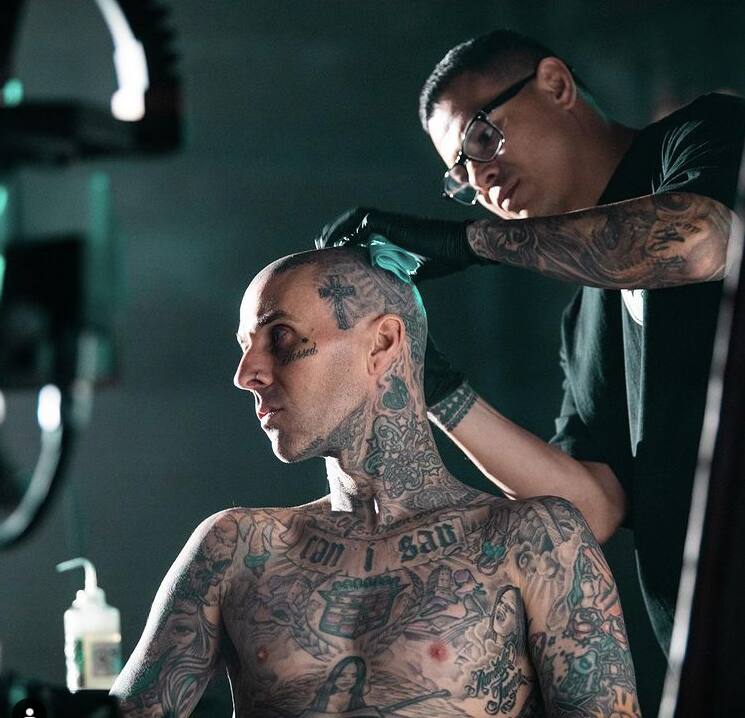 Besides the love Travis has for his career and children, he is also a tattoo fan. He shares on social media images of himself shirtless to show off the beautiful tattoos covering his torso.
Travis Barker feels lucky to be alive. He values every minute he breaths after escaping death severally. Since he is the best drummer the world could ever have, his absence in tours gives millions of fans sleepless nights.
READ ALSO: Christiana Barkley bio: age, spouse, parents, profile, and more
Briefly.co.za published the biography of Christiana Barkley. The girl prefers to live a low-key life despite her father, Charles Barkley, being a reputable and highly adored athlete in the world.
Is Christina married or dating? When does she celebrate her birthday? Does she have siblings? These are some of the questions that the article about her answers.
Source: Briefly News