If you are looking for a television show to keep you entertained this year, the Afrikaans drama series 7de Laan is a right pick. The TV series has stood the test of time, and since its premiere over a decade ago, its fans cannot get enough of it. The 7de Laan Teasers for February will leave you wanting to know more about the twists and turns of the show.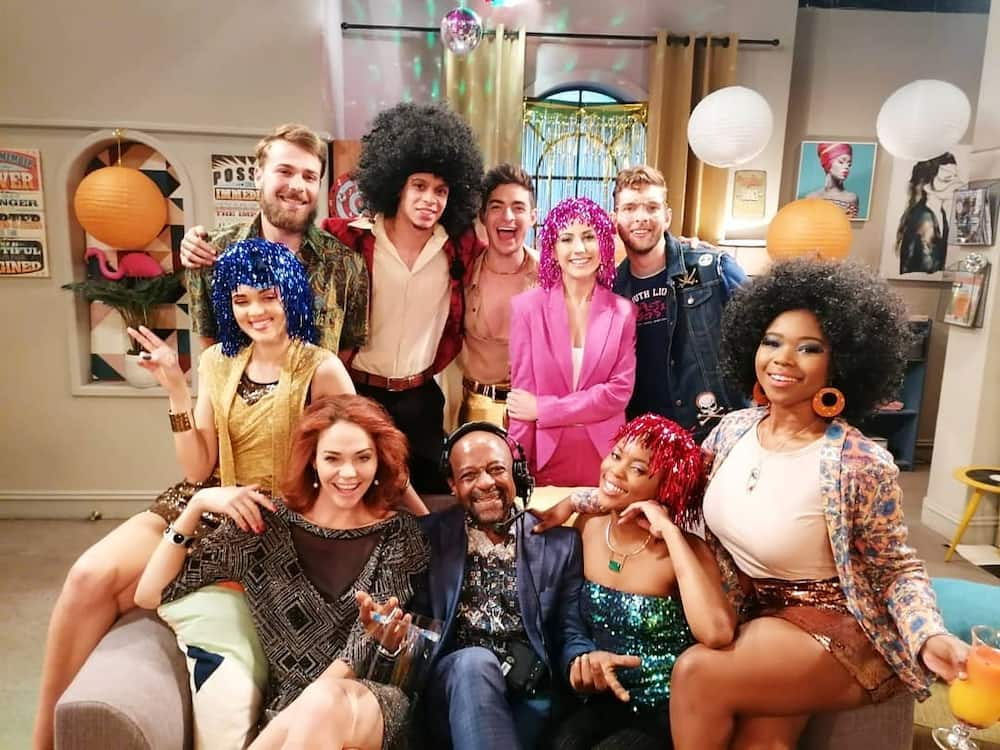 7de Laan has a vast viewership both locally and internationally. It is a television series filled with thrill, drama, and action. It is an excellent array of episodes that will keep you entertained every weekday.
7de Laan Teasers February 2021
The coming month of love and romance will be quite the entertainment spree for the viewers of 7de Laan. The television series that airs from Mondays to Fridays at 6:00 pm on SABC2 has some surprises lined up. Here is what to look out for this coming month:
Monday, 1st February 2021 (Episode 5017)
Rickus' behaviour upsets Lana. Aggie tells the good news to Connie.
Tuesday, 2nd February 2021 (Episode 5018)
Lesedi maintains her composure when she gets to know of Fikani's plans. Shady does not let anything come in her way.
Wednesday, 3rd February 2021 (Episode 5019)
There is an urgent need for Alexa at a "disaster scene". A disinclined Shawn is drilled into by Nozi.
Thursday, 4th February 2021 (Episode 5020)
Ivy puts in extra effort to assist Marvin. As Alexa and Fikani spend time alone, they get interrupted.
Friday, 5th February 2021 (Episode 5021)
Vince is thrilled about the future to come. There is a strange man at the arcade, who is he?
Monday, 8th February 2021 (Episode 5022)
Gabby is devastated, and Tjattas puts an effort to make her feel better. Rickus and Lana get into an awkward situation.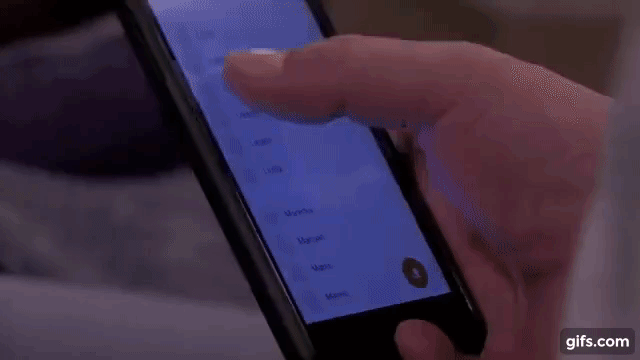 Tuesday, 9th February 2021 (Episode 5023)
Marvin's detective instinct bugs him, and he cannot ignore it. Romeo and Khethiwe are celebrating the good news.
Wednesday, 10th February 2021 (Episode 5024)
Lesedi is confronted by Aggie and Vanessa. Ludo and Nozi try to draw attention to themselves.
Thursday, 11th February 2021 (Episode 5025)
Romeo is blown away by Khethiwe. Connie is out of control and takes out her frustration on Marvin.
Friday, 12th February 2021 (Episode 5026)
The youngsters anxiously await the sundown. Connie has to think again about her future.
Monday, 15th February 2021 (Episode 5027)
Shawn appreciates Marvin for being an unconditional friend. The Hillsiders begin to prepare for a party.
Tuesday, 16th February 2021 (Episode 5028)
Mariaan is perplexed at the sight of Chris' guests when they arrive. Shady is thrilled with the opportunities that have presented themselves.
Wednesday, 17th February 2021 (Episode 5029)
Lana is appalled when she gets to know how bad the situation is with DeWet. The young bunch is carefully watching every move that Karmen makes.
Thursday, 18th February 2021 (Episode 5030)
Romeo and Marvin's plan does not please Ivy. Alexa urgently wants to speak to Chris, which makes him nervous.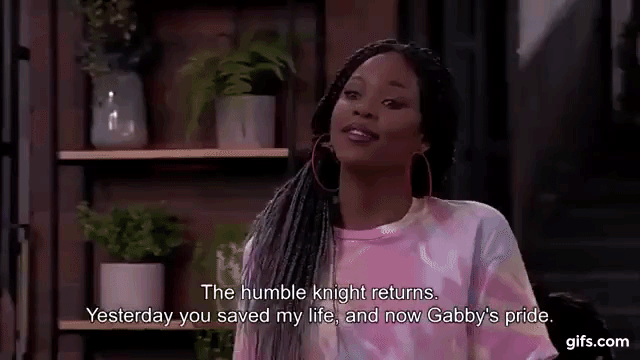 Friday, 19th February 2021 (Episode 5031)
Mariaan tries to maintain her composure while in the sight of her children. The youngsters' plans do not work out, which disappoints them.
Monday, 22nd February 2021 (Episode 5032)
Ivy succeeds in convincing Shawn to help her; however, does he understand his decision's implications? Ludo's friends are not amused by his surreptitious behaviour.
Tuesday, 23rd February 2021 (Episode 5033)
Mariaan craves some alone-time together with Chris. Marvin speaks to Ivy and puts her in her place.
Wednesday, 24th February 2021 (Episode 5034)
Romeo and Marvin make fun of Shawn, which does not impress Ivy. Chris cancels his plans and those of Rickus, which disappoints him.
Thursday, 25th February 2021 (Episode 5035)
Vee and Eddie persuade Ivy to take them for some outing; however, there is a violent storm.
Friday, 26th February 2021 (Episode 5036)
Marvin steers clear of Ivy. Fikani is uncertain whether the report he has given to his patient has bad or good news.
What is happening to your favourite 7de Laan Cast?
The 7de Laan television series is excellent entertainment for both the young and old. There are a lot of things happening in the show. Here is what is happening to your favourite characters.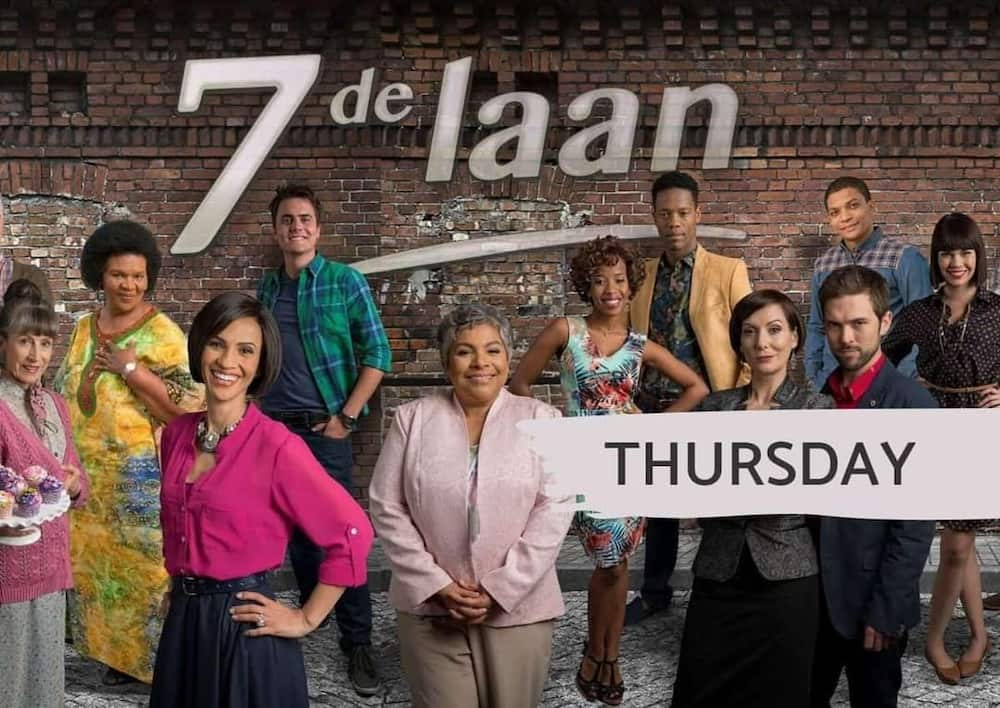 Romeo
Romeo is completely blown away by Khethiwe, and the two also have some great news that they are celebrating. On the other hand, He and Marvin have a plan.
Lesedi
Lesedi already made up her mind to forget Fikani, which is best because it is evident that he has moved on with Alexa in the picture. She really tries to keep her pose when she learns of Fikani's plans. Meanwhile, Aggie and Vanessa confront her.
Shawn
It would be best if Shawn avoids some people. He greatly appreciates Marvin for being a good friend, yet the same friend makes fun of him. Also, after the persuasion of Ivy, he gives into assisting her. Does he truly understand the repercussions of his decision?
The 7de Laan Teasers for February 2021 have some juicy details on the upcoming episodes. Is Marvin really a true friend to Shawn? Where is his friendship with Romeo going to lead him? Do not miss out on the show this coming month on SABC 2.
READ ALSO: Rhythm City Teasers: February 2021
Briefly.co.za recently published the Rhythm City Teasers for February 2021. Pastor Makoro and Pearl's relationship does not seem to be doing well; however, they are trying to work things out. Will they be in a position to get through everything after the negative publicity?
On the other hand, Mapula gets a job at 9-Nine, and things are not moving as smooth as expected because of an ex. How will she get through everything? Find out this and more!