Uzalo Teasers: February 2021
As usual, your favourite TV series is back, and it is fully packed with endless twists and drama. For instance, Gabisile seems to have reached the end of the road after killing Khehla. Nonka is also going through tough, life-changing moments that may affect some of her closest people. If you are a fan, you have read these Uzalo teasers for February 2021.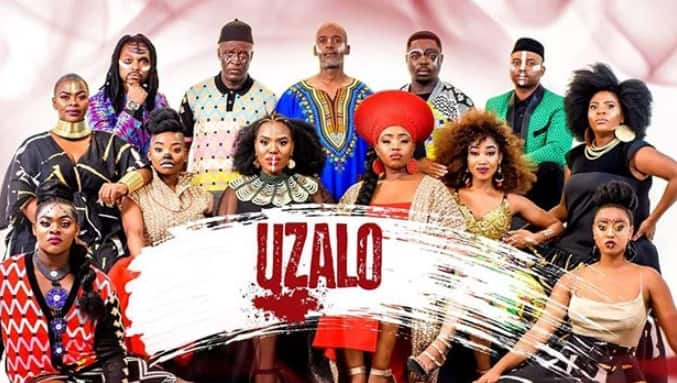 Getting away with murder for some people is a tough thing to do. For some, it is a normal thing. That aside, how far can you go to seek vengeance for your loved ones? You may need to watch Uzalo in February 2021 to find out more about that and more.
Uzalo teasers 2021 February
How is Gabisile prepared to face Mpambani? Will Nonka's wound heal quickly enough after the divorce? You may want to find out by reading these teasers. Below is what to expect in February from your favourite Uzalo cast. Read on!
Episode 236: Monday, 1st February 2021
Gabisile has started to sense danger; she might be arrested sooner by the police to answer her crimes than she had anticipated. On the other hand, Nkunzi and MaNgcobo resolve to join forces to take care of the fire situation in the Mhlongos. Later, Will Lily and Phelelani start the preparation for the grand surprise party?
Episode 237: Tuesday, 2nd February 2021
Kotini and Mageba agree to come up with a feasible plan that will shake Nkunzi to the core. Gabisile and Qhabanga risk serving a long jail time; Mpambani lays grave accusations against them. Later, Lily pushes on with the divorce party.
Episode 238: Wednesday, 3rd February 2021
Zekhethelo is making final touches to a plan that will bring down the Mhlongo family. Likewise, Mpambani has corned his prey. On learning about Mpambani's last card, Gabisile freaks out. The surprise divorce party is getting messy. Interestingly, Fikile and Lily are yet to find out the troubles that await them at the party.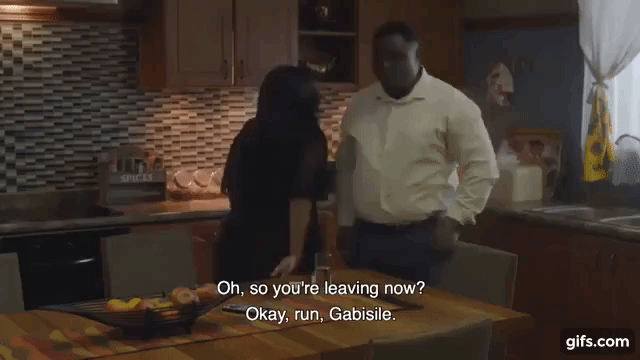 Episode 239: Thursday, 4th February 2021
Mpambani's investigation gets better with time; he now has a few suspects on hand before he corners the real culprit. Zekhethelo tries to make Nkuzi stay but does not succeed. Nonka, on the other hand, is completely in a different world as she continues to mourn.
Episode 240: Friday, 5th February 2021
At last, Mpambani figures the person behind the murder incident. Nonaka's divorce party turns messy when surprise guests arrive. Fortunately, the gang intervenes to save the situation. Meanwhile, Zekhethelo has made her mind to leave the Mhlongo's.
Episode 241: Monday, 8th February 2021
Trouble erupts in Gabisile's church and home. Mpambani is not willing to let go of the murder suspects. Meanwhile, the divorce party concludes but with many after-effects.
Episode 242: Tuesday, 9th February 2021
Finally, the murder investigation comes to an end, and Mpambani is happy to find out the culprits behind it. Fikile and Sbu's plan ends tragically. Will anyone come to their rescue, or it is the end of the road for them?
Episode 243: Wednesday, 10th February 2021
Gabisile falls short of ideas. The only option remaining is to wait and see what the future holds for her. The Mholongos come to the rescue of Sbu and Fikile, all because of their loyalty to the family. Meanwhile, Nonka has started to enjoy the earnings she received after selling her bridal dress.
Episode 244: Thursday, 11th February 2021
Gabisile resolves to come clean. She sends for Mpambani to come for a special church service on Monday. Later, Zekhethelo cuts his ties with the Mhlongos for good, while Sbu gets a seat on the high table.
Episode 245: Friday, 12th February 2021
Gabisile is about to give herself to the authorities. Zekhethelo and MaMlambo make their minds to go back to KwaMashu. At first, the return seems impossible. Later, the Phelelani's unknowingly comments about Valentine's Day, which angers Nonka.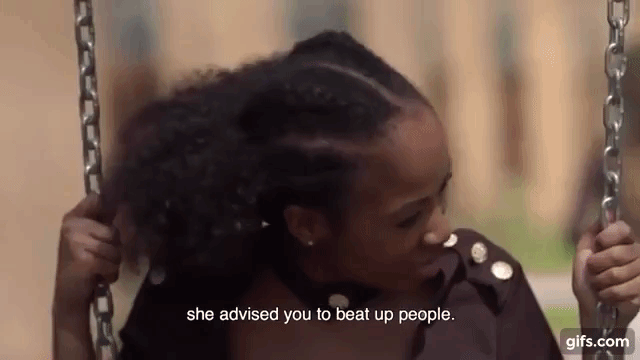 Episode 246: Monday, 15th February 2021
Gabisile makes a shocking confession before Qhabanga; she tells him how she killed Khehla. Later, she gets into a slight confrontation with MaNgcobo. Meanwhile, Phelelani plans to give Nonka the surprise of her life.
Episode 247: Tuesday, 16th February 2021
Gabisile's demise leaves many people speechless, including the church. Zekhethelo and MaMlambo decide to convert their house into a residence. Phelelan Valentine's surprise does not push through.
Episode 248: Wednesday, 17th February 2021
Mageba decides to let go of the past; she makes her mind to forget everything about Raphael. Meanwhile, Sibonelo comes across useful information regarding his mother. Later, Nonka behaves weirdly. Many are convinced that she is being haunted by her dirty past – murders of Nomcebo and Khehla.
Episode 249: Thursday, 18th February 2021
Mageba goes after the Mholongos after he receives information from his trusted gang. However, they are yet to agree on the person who will eliminate Nkunzi. Qhabanga and Sibonelo try to come to an agreement regarding the issue of Gabisile.
Episode 250: Friday, 19th February 2021
Gabisile's funeral causes drama and more divisions than unity. Zekhethelo and MaMlambo eventually make it to KwaMashu. How will they handle what awaits them ahead? Meanwhile, Phelelani struggles to win MaDongwe over.
Episode 251: Monday, 22nd February 2021
The funeral arrangements of Gabisile come to a conclusion. Phelelani gathers the courage to face MaDongwe.
Episode 252: Tuesday, 23rd February 2021
Mageba comes across another startling revelation. Meanwhile, it is a sad day for the people in KwaMashu as Gabisile is laid to rest. Suddenly, Lily begins to feel concerned about Nonka.
Episode 253: Wednesday, 24th February 2021
Gabisile is laid to rest, but a few people try to disrupt her beautiful send-off. For instance, Babekazi finds the funeral ceremony odd. Sibonelo gives a powerful and emotional send-off speech in honour of his beloved mother. Later, Mageba falls into a trap at the hostel.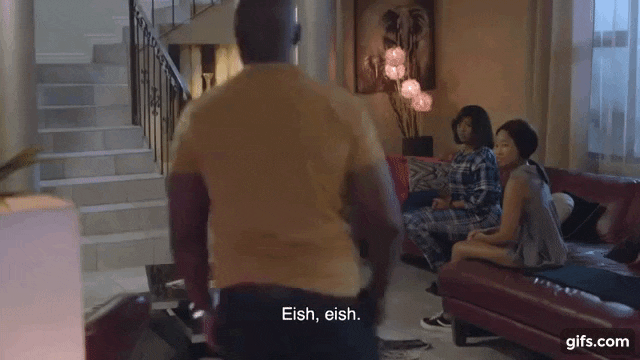 Episode 254: Thursday, 25th February 2021
Surprisingly, Gabisile's corpse emerges. On the other hand, Mageba confesses his feelings towards Nkunzi. Sibonelo insists that Qhabanga should be interrogated for the murder incident.
Episode 255: Friday, 26th Friday 2021
Mageba begins to feel uneasy about his partners. He is convinced that one of them is a snitch. Later, Qhabanga tries playing his last card at the church. Meanwhile, Phelelani and Nonka deeply begin showing each other affection, something that makes some people uncomfortable.
Gabisile
In February, Gabisile had a tough time avoiding authorities. Mpambani went after her over the murder incident she had committed earlier. Unable to hide the truth anymore, she decided to confess before Mpambani and the church. Despite her being a murderer, her funeral was beautiful. Some people tried to interrupt in vain.
Nonka
In the beginning, Nonka was bitter and devastated because of the divorce. Her gang joined her at the divorce party to console her. Towards the end, Phelelani developed strong feelings towards her. He began by surprising her during Valentine's Day. Eventually, Phelelani won her over, and they began making some people uncomfortable.
What do you think about these Uzalo teasers for February 2021? Undoubtedly, the show is getting hotter by the day. Expect more drama and endless twists as we approach February. Catch the full episodes of the drama series on SABC1 during weekdays, starting 20h30. Have fun!
READ ALSO: Zuba 3 Teasers: February 2021
Briefly.co.za recently shared detailed and exciting Zuba 3 teasers. The South African soapie has gained many fans since it began airing on Novela Magic.
In February, Justo will try to blackmail Luwi. On the other hand, the sudden demise of Yemba will adversely affect Zuba.
Source: Briefly News