Enakhe teasers: February 2021
Many people have been anticipating what will possibly happen in Enakhe teasers for February because of how the previous month's last episode ended. Interestingly, before the show's daily official broadcast, you can have a glimpse of what to expect. As you will discover, this television drama series is not what you should miss for anything because of the exciting scenes and the level of creativity displayed on its scripting, which will keep you asking for more.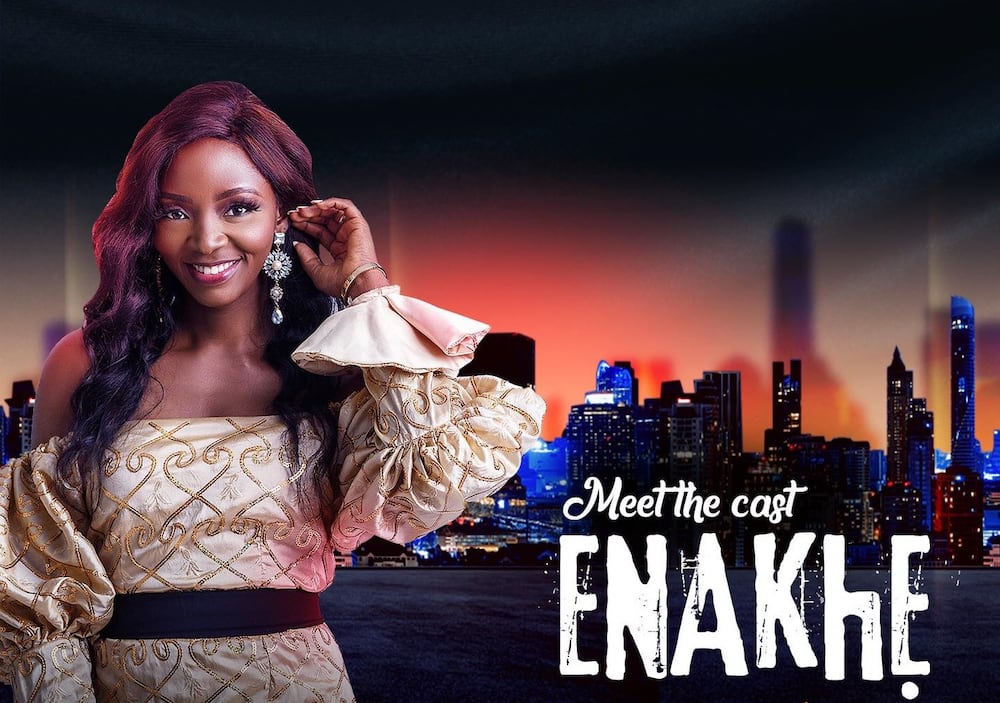 Enakhe storyline discusses Enakhe, a rebellious daughter. After her father's untimely death, she finds herself in unfortunate situations where she has to grow. She becomes her extended family's leader and also controls their criminal empire while battling with adversaries in all areas. Enakhe series is set in modern-day Benin City.
Enakhe teasers for February 2021
Enakhe drama series may be a new soapie, but the truth is that the show has a unique way of catching and retaining a viewer's attention until the end. The Nigerian telenovela premiered on Friday, 22nd of January, 2021 on Novela Magic. So far, it has proven to be a unique television drama series that offers the best of entertainment deals. Here is what to expect this month.
Episode 11 - Monday, 1st of February, 2021
An unlikely assailant sprays bullets, while Jonas amazes his family. Enakhe does not know where Ivie is.
Episode 12 - Tuesday, 2nd of February, 2021
The Iwinosas mourn, while information from the past kept away from people leaks out, thereby explaining a mystery. More than one individual has their schedule.
Episode 13 - Wednesday, 3rd of February, 2021
The highlight of today's episode is not available.
Episode 14 - Thursday, 4th of February, 2021
Cali holds his father's dead body captive, while Jonas disbelieves his family. Also, Enakhe gets someone who sympathises and supports her.
Episode 15 - Friday, 5th of February, 2021
Rosco's whereabout is discovered, and Archie volunteers to get Enakhe out of Cali's control. Cali assumes his position as the family head.
Episode 16 - Saturday, 6th of February, 2021
Inspector Eguavoen receives pay for a successfully executed job, while Enakhe does not support Cali's rules. The will is read.
Episode 17 - Sunday, 7th of February, 2021
Cali has no place to settle in at the table, while Jacinta advises Enakhe not to have anything to do with Jonas. Also, Cali shares everything he has been keeping to himself with Tamtam.
Episode 18 - Monday, 8th of February, 2021
Cali gets revenge because of Epa's murder. Ivie discovers another means to track down Archie. There is a massive revelation on Solo.
Episode 19 - Tuesday, 9th of February, 2021
Someone familiar shows up again and confuses every member of the Iwinosa household. Enakhe gets to her threshold with Archie but discovers she is in another quagmire.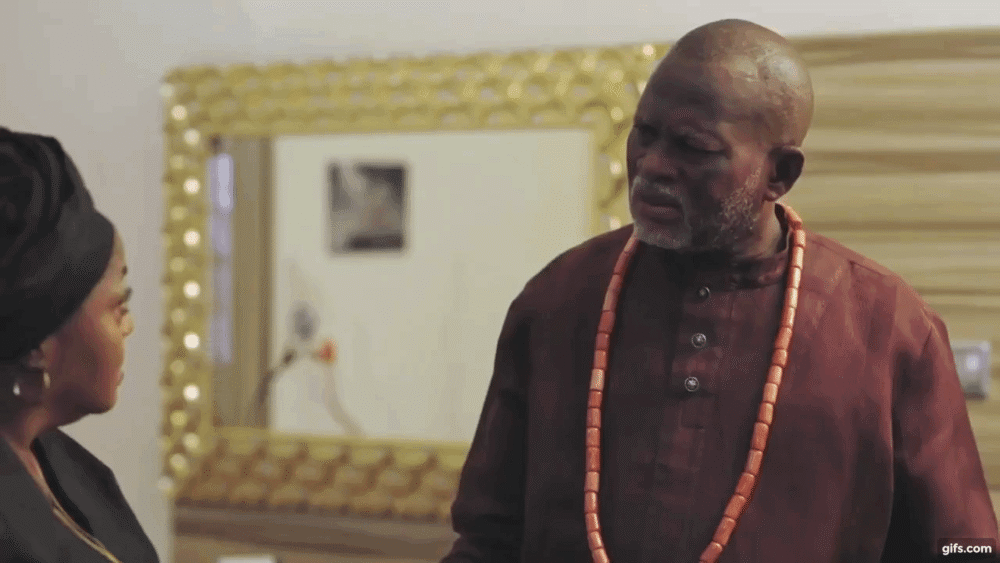 Episode 20 - Wednesday, 10th of February, 2021
Cali startles Enakhe with demand, while Archie and Enakhe put on a show.
Episode 21 - Thursday, 11th of February, 2021
Ivie beseeches Archie desperately for one last opportunity, while Solo proves to Cali that Stone is with the totem. Latifah and Archie request for intervention for Enakhe.
Episode 22 - Friday, 12th of February, 2021
GL2 re­opens, while Law luckily breaks in his investigation. Cali and Enakhe face off.
Episode 23 - Saturday, 13th of February, 2021
Law finds himself in a dangerous situation that could cost him his life, while Chief Umweni is frightened. Trouble increases in the Iwinosa household.
Episode 24 - Sunday, 14th of February, 2021
Tension emanates between Ejiro and Latifah, while Eguavoen advises Law over the Iwinosa family. Also, Jonas ignores Enakhe.
Episode 25 - Monday, 15th of February, 2021
Solo executes his agenda for the totem, while Cali and Enakhe organise peace discussions between their mothers. Law ruthlessly pursues justice.
Episode 26 - Tuesday, 16th of February, 2021
Solo comes through for Tamtam, while Cali deals with Johnson, and Jacinta catches Enakhe and Jonah.
Episode 27 - Wednesday, 17th of February, 2021
Cali cautions Onanefe not to have anything to do with Tamtam, while Enakhe ends her relationship with Archie on a good note. Law meets with Enakhe for assistance concerning what he is investigating on.
Episode 28 - Thursday, 18th of February, 2021
Ejiri conquers, even though Latifah is battle-ready. Archie accepts defeat.
Episode 29 - Friday, 19th of February, 2021
Stone still desperately searches for the totem, while Latifah supports her daughter. Solo welcomes a new truth.
Episode 30 - Saturday, 20th of February, 2021
Archie receives an unsettling phone call and an unlucky encounter, while Solo discovers that things are not as they appear. Cali visits someone.
Episode 31 - Sunday, 21st of February, 2021
Things become more unfavourable for Archie, while Solo's family difficulties strengthen his relationship with Cali. Onanefe comes back.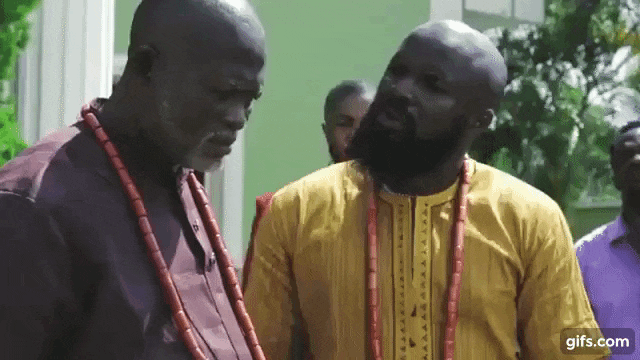 Episode 32 - Monday, 22nd of February, 2021
Law and Cali face off, while Jacinta makes Jonas understand that Enakhe comes with long-held negative attitudes and experiences. Chief Umweni reinforces his curfew and constraints on Archie.
Episode 33 - Tuesday, 23rd of February, 2021
Enakhe has a serious argument with someone that leaves her with distressing questions. Law receives some news that could land Solo in severe problem.
Episode 34 - Wednesday, 24th of February, 2021
Tamtam opens up to Onanefe, while Stone has a horrible day. Archie's election day draws close.
Episode 35 - Thursday, 25th of February, 2021
Enakhe receives troubling pieces of information about her family's company, while Tamtam and Solo fall out. Then, Archie takes his final fall from Chief Umweni's graces.
Episode 36 - Friday, 26th of February, 2021
Solo faces an unlikely detour in his mission to Spain, while Archie's women palaver proceeds. Cali makes a naughty move.
Episode 37 - Saturday, 27th of February, 2021
Onanefe approaches his mother for assistance. Cali realises the truth concerning Solo. The totem's secret is revealed.
Episode 38 - Sunday, 28th of February, 2021
Enakhe finds out that she does not know anything regarding her family, while Archie accepts the consequences of her mistakes and gets some answers.
Enakhe
Enakhe is under Cali's control and Archie volunteers to get her out. As much as Enakhe does not support Cali's rules, there is almost nothing she could do about it. Considering the way things are going, Jacinta warns her to desist from Jonas, so she does not have her fingers to bite later, but how will she yield to the counsel?
Cali
Why will Cali hold on to his father's corpse? Besides, after he assumes his position as the family head, Enakhe does not support every rule he makes. After some time, he decides to share everything he has been keeping to himself with Tamtam. How successful the peace discussions organised between his mother and Enakhe will be?
So far, Enakhe Nigeria movie proves to be highly entertaining, considering the exciting scenes and thrilling actions of the cast. So, even as these Enakhe teasers whet your appetite, remember to get the full gist as the premiere episodes of your favourite series air from Mondays to Sundays on Novela Magic at 20h00.
READ ALSO: Begeertes teasers: February 2021
Briefly.co.za also published Begeertes teasers, another drama series you cannot afford to miss. The television show is focused on two main characters, Asli and Ferhat. Asli is a young and idealistic doctor, while Ferhat is a hitman who works for his criminal uncle. Asli is pressured to operate a man that Ferhat shot, and consequently, she has to marry Ferhat if she saves her life.
Source: Briefly News