Riona teasers: February 2021
Riona teasers for February 2021 contain an emotional revelation of the authoritarian leadership of King Otokun. Some of the king's council members are gradually gaining the courage to fight for the community's freedom from oppression. However, they have to be careful with their moves lest they awaken the monster in the Otokun's heart.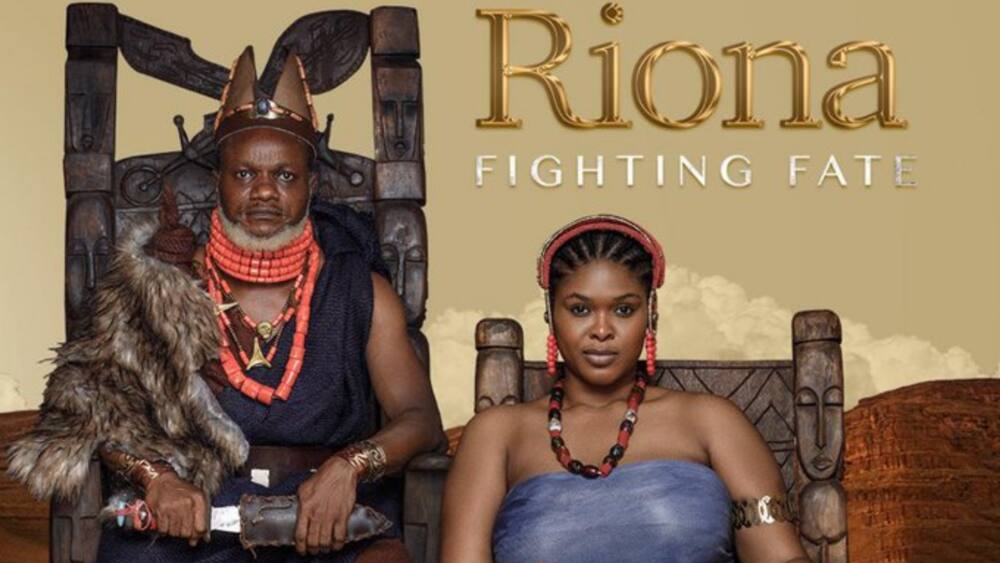 A handful of Otokun's subjects are aware that the gods have appointed the children of the moon to save them. Is the newborn prince one of these children? Few people are wise enough to unveil the secrets behind the tragic and mysterious deaths in the kingdom.
Riona February 2021 teasers
The Nigerian actors who make up Riona cast are familiar. You have probably watched them perform in iconic West African films and fallen in love with their acting skills. Here are the forthcoming Riona episodes:
1/02/2021: Monday (Episode 11)
Chief Ofor and Ogbemi plan to overthrow King Otokun while he is distracted by his son's birth. Meanwhile, Toghanro reveals the distasteful side of him.
2/02/2021: Tuesday (Episode 12)
Ofor and Ogbemi plot options to fall back on in case the master plan fails. Akwaugo makes an emergency decision while the king's favorite chief, Oyomere, hosts a naming ceremony for children born under the dark moon's influence.
3/02/2021: Wednesday (Episode 13)
King Otokun disrespects the gods of his community. Arubi discovers her father's fate while Akwaugo spends the night with Atigbi.
4/02/2021: Thursday (Episode 14)
Aso enjoys a bonding moment with the baby. The king interrogates Arenyeka concerning the planned attack on him, and Chief Ofor stops Arubi from making a drastic decision in anger.
5/02/2021: Friday (Episode 15)
Idolor tries to communicate to King Otokun in vain. While Arubi's plan fails, Abieyuwa is plotting something secretly.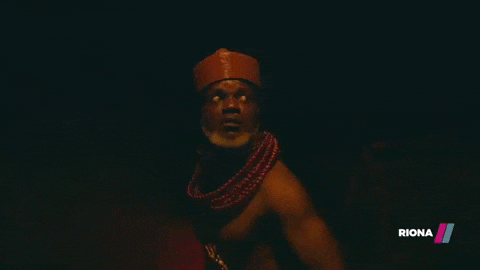 6/02/2021: Saturday (Episode 16)
Arenyeka assures the king that the death prophecy is inevitable. Tofe is afraid that her life and that of Aghan are in danger.
7/02/2021: Sunday (Episode 17)
Chief Omereyon and King Otokun have a fall out while Atigbi, the kingdom's witch, observes shocking behavior and signs in baby Agbeyegbe.
8/02/2021: Monday (Episode 18)
The paranoid Tofe acts crazy when Idolor tests her patience. Ofor cautions Edonmi to be careful with Arubi, and Toghanro apologizes for misbehaving.
9/02/2021: Tuesday (Episode 19)
The king summons Roli while a battle line is drawn when Edonmi challenges Arubi. Omereyon suggests something to King Otokun later.
10/02/2021: Wednesday (Episode 20)
Fregene is assigned a dangerous task, and Tofe is at war with the other Queens. Later, Arenyeka encounters a frightening situation in the forest.
11/02/2021: Thursday (Episode 21)
Ofor prepares his house, and Abieyuwa reports Tofe's wrongdoings to Idolor. Tofe bears shocking news to Idolor later.
12/02/2021: Friday (Episode 22)
Fregene helps Itse lay a trap for Toghanro and his men. Norioghene requests Atigbi's help, and Atigbi sends Aso another warning.
13/02/2021: Saturday (Episode 23)
Jolomi and Alero gradually settle into their newly acquired status. Meanwhile, Ofor and Omereyon get into an unbreakable alliance. Aso and his daughter, Tsema, narrowly escape from danger.
14/02/2021: Sunday (Episode 24)
Norioghene settles the debt she had for Atigbi. Toghanro responds to a strange voice calling out his name. Meanwhile, Itse bravely deals with the Ibiedo rebels.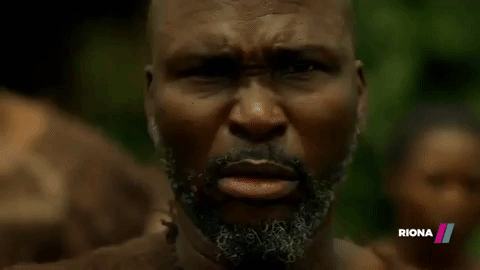 15/02/2021: Monday (Episode 25)
Devastating news about Toghanro's disappearance welcomes Aso when he returns home. Tofe adds more enemies to her list.
16/02/2021: Tuesday (Episode 26)
Aso lands into more trouble. Arenyeka extends a helping hand to King Otokun, but things do not turn out as expected.
17/02/2021: Wednesday (Episode 27)
Arubi files for a truce with Ofor. Toghanro's unexpected death is confirmed while Tsato is busy seducing Alero.
18/02/2021: Thursday (Episode 28)
King Otokun desperately summons Atigbi, the witch, after hearing about Toghanro's death, and a palace guard named Amaju visits Aso. Edonmi dares Majumi to fight him in the presence of people.
19/02/2021: Friday (Episode 29)
Misan changes his heart, but Queen Omah makes an irrational decision. Edonmi ignores Arubi and Abugewa's advice of dropping out of the fight.
20/02/2021: Saturday (Episode 30)
Atigbi protests when the warriors hunt her down. Edonmi and Majumi engage each other in a fierce duel.
21/02/2021: Sunday (Episode 31)
Olegua takes up her new authoritative position over Nere while Itse and the warriors tremble under Atigbi's power. Later, Edonmi reveals his love for Arubi.
22/02/2021: Monday (Episode 32)
King Otokun makes Abieyuwa's taste the consequences of his actions. Itse is agitated when Ibiedo's men seek peace, and Ofor receives new information.
23/02/2021: Tuesday (Episode 33)
Amaju warns Aso while Chief Omereyon has a change of heart. Tsato enjoys the fruits of his resilience and hard work.
24/02/2021: Wednesday (Episode 34)
Aso confronts Itse, thus endangering baby Tsema's life. Ofor's world turns upside down when he finds answers to his questions.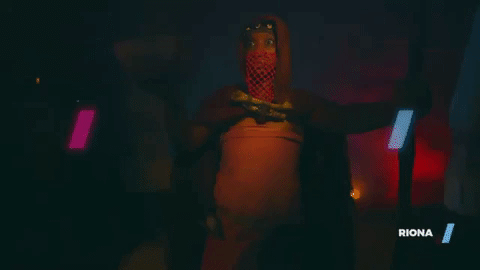 25/02/2021: Thursday (Episode 35)
Abieyuwa has new enemies, and Aso anxiously waits for Arenyeka's ruling. Meanwhile, Idolor warns Omereyon about Ofor.
26/02/2021: Friday (Episode 36)
Ofor goes after the king, and tension grows between Edonmi and Arubi because of an argument. Esanjumi bites more than she can chew.
27/02/2021: Saturday (Episode 37)
The children Ofor left behind make a blood oath, and Nogho is sent out of the palace. Later, Tofe and King Otokun disagree over something.
28/02/2021: Sunday (Episode 38)
Edonmi discovers that Ofor is dead, and King Otokun demands the truth from Idolor regarding this misfortune.
King Otokun
He is excited about the prince's birth. Chief Ofor and Ogbemi plan his downfall, for they cannot withstand oppression anymore. Otokun ignores the warning of the gods about the upcoming death. News about Toghanro and Ofor's death shakes his entire being.
ASO
Atigbi, the prophetess, advises Aso to protect his baby, Tsema, from Otokun, who will attempt to kill her when he learns she is destined to bring his dictatorship to an eternal end. How will he protect the baby from the king when he is one of the poorest men in the kingdom?
Please watch the magical story unfold on Novela Magic from Mondays to Sundays at 20h30. You are assured that the enticing episodes of Riona teasers for February 2021 are so entertaining on the screen.
READ ALSO: Zuba 2 Teasers: February 2021
Briefly.co.za's mind-blowing February 2021 Zuba 2 teasers provide you with first-hand information about Yemba's plan to destroy Thando and win Zuba's love.
Everyone believes he is dead when they receive an amputated leg. Yemba's rivals, friends, and family are shocked when he shows up out of the blue and proposes to marry Zuba.
Source: Briefly News