Battleground Teasers: February 2021
If you love anything drama, then the Battleground show will leave you at the edge of your seat. The thrilling Nigerian drama is nothing compared to what you have watched before! The storyline revolves around the affairs of the Bhadmus family. Here is a glimpse of the Battleground teasers for the February 2021 episodes.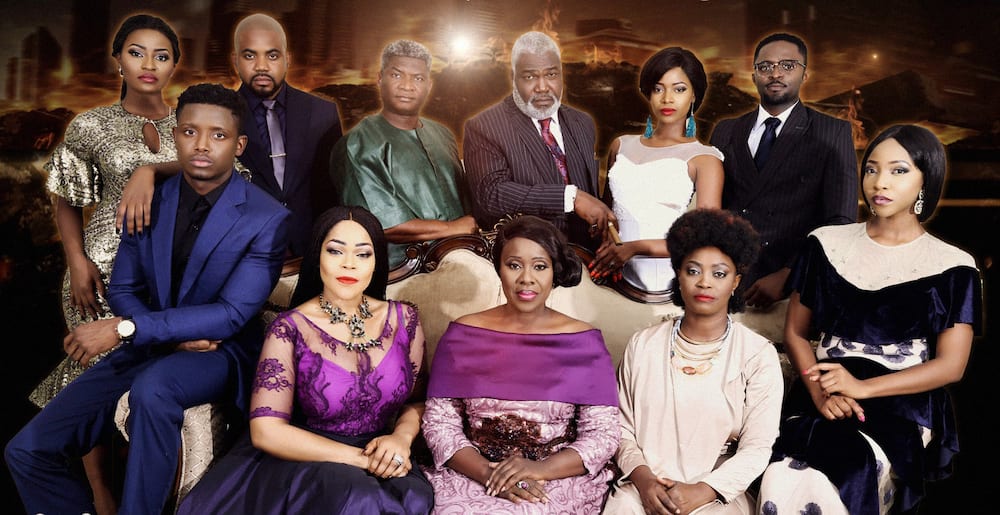 It is crystal clear that the Battleground show is mind-blowing. Will Adaora finally spill the beans to Danlami? The General reveals his dirty secret to Kolade. How will Kolade react? Here are the teasers for the month.
Battleground teasers February 2021
Battleground remains one of the most exciting Nollywood telenovelas on DStv's Novela Magic. Here is what is coming up in February episodes.
Monday, 1st February 2021 (Episode 122)
Affected parties continue to struggle with the outcome of the shooting as the blame game commences. Adaora has a confession for Danlami, and the General admits to Kolade that he did kill his kid.
Tuesday, 2nd February 2021 (Episode 123)
The search for Mayowa commences. Kolade finally comprehends The General's cryptic claim. Teni receives the troubling update of the shooting, and Cyril finds himself in trouble with The General.
Wednesday, 3rd February 2021 (Episode 124)
Cyril calls the General's bluff. Michael makes a decision that involves his father, and Kolade gets a strange visit. Kolade and Ola talk about Lara, and Cissy makes a profound plea to Kolade.
Thursday, 4th February 2021 (Episode 125)
Adaora does her best to interpret Hadiza's cryptic words. Adaora presents Emeka with a challenge, and Nwosu gets troubling information regarding Mayowa.
Friday, 5th February 2021 (Episode 126)
Mayowa hands himself over with a confession. Ayo listens to the truth regarding her devoted relationship with Lara, and Teni is in fear for Mayowa's life.
Saturday, 6th February 2021 (Episode 127)
Mayowa makes the phone call at last. Sandra delivers to Teni news of Michael's leaving. Cyril visits Ayo; however, he is in for a rude shock. Emeka has a surprising favor to request of Kolade.
Sunday, 7th February 2021 (Episode 128)
Teni and Adaora celebrate that Mayowa's safe. Ola starts plans to move Cissy away. Kolade refuses, but Ayo holds the winning card. Kolade reacts to Mayowa being found.
Monday, 8th February 2021 (Episode 129)
Cissy's announcement surprises everyone. Teni and Emeka request Adaora's blessing, and Cissy and Kolade bid their goodbye. Mayowa and Hadiza have a connection.
Tuesday, 9th February 2021 (Episode 130)
Danlami is authorized to get Mayowa to come back home. Adaora receives a buddy, and Onajite acts weirdly. Mayowa arrives at the hospital, and Ola welcomes him in an unanticipated manner.
Wednesday, 10th February 2021 (Episode 131)
Is Emeka's promotion by Dr. Kalu as innocent as it looks? Mayowa and Teni learn of Lara's death, and Hadiza tries to know what Danlami is up to.
Thursday, 11th February 2021 (Episode 132)
Emeka is not too happy about his promotion. Okiemute goes to see Mayowa with a letter, and Nwosu makes an effort to befriend Onajite. Dr. Kalu's gesture to Sola sparks questions.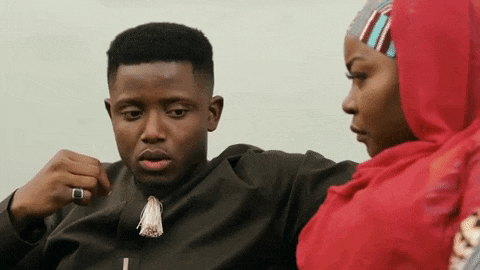 Friday, 12th February 2021 (Episode 133)
Mayowa's allergic response sparks alarm bells to go off in Hadiza's brain. Okiemute gets Moshood to sign some documents for Kolade, and Dr. Kalu leaves Emeka with some sobering words.
Saturday, 13th February 2021 (Episode 134)
Danlami is not happy with Hadiza. Onajite gives Nwosu a straight answer to his suggestions, and Hadiza disheartens her relative from loaning Danlami. Kolade informs Teni of something dreadful.
Sunday, 14th February 2021 (Episode 135)
Teni reacts to the news that Lara is her sister. Hadiza is on a fact-finding assignment that includes Mayowa's personal effects. Onajite receives a gift, and Kolade has a new plan.
Monday, 15th February 2021 (Episode 136)
Kolade has a new plan to force Mayowa home. Chichi continues her efforts to foil Nwosu and Onajite's love. Emeka is concerned about Sola's homelessness, and Mayowa bids the Bakos goodbye.
Tuesday, 16th February 2021 (Episode 137)
Mayowa's disappearance has everyone's adrenaline rising. Teni realizes Emeka's houseguest. Cyril and Sola come face to face, and Chichi rouses a rumor about Onajite.
Wednesday, 17th February 2021 (Episode 138)
Okiemute calls Kolade out on his plan to get rid of The General. Chichi tussles to answer Onajite's question, and Okiemute receives an invitation from The General.
Thursday, 18th February 2021 (Episode 139)
Chichi gets on the wrong foot with Onajite. Moshood suffers a panic attack. Bianca delivers some great inside info to Hadiza, and Okiemute has a frightening time with The General.
Friday, 19th February 2021 (Episode 140)
Kolade desires Mayowa to bring home food, but Adaora is not for it. Sola's presence causes some friction between the lovebirds Emeka and Teni. Kolade has Okiemute followed.
Saturday, 20th February 2021 (Episode 141)
Kolade responds to Okiemute's dismissal letter. Danlami's plans hit a brick wall. Chichi apologizes to Onajite, who vents at Adaora. Adaora eavesdrops on something suspicious.
Sunday, 21st February 2021 (Episode 142)
Emeka struggles with his fear regarding possible infection. Kolade tries to get peace with Adaora, and Danlami learns of Kolade's strategies to sink BBP.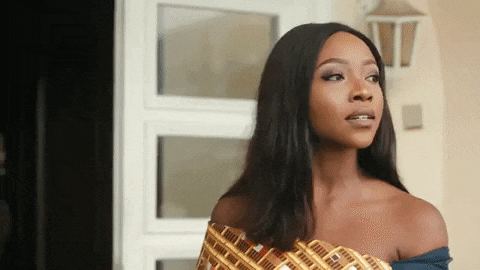 Monday, 22nd February 2021 (Episode 143)
Danlami starts his plans to take over MLA. Kolade angers Adaora when he comes to Onajite's defense, and Moshood signs a delicate document. Onajite's conduct becomes weirder.
Tuesday, 23rd February 2021 (Episode 144)
Emeka awaits his fate. Hadiza and Danlami continue to plan, and Kolade catches wind of Danlami's plans concerning BBP. Onajite's bizarre conduct continues, and the staff struggles to cover for her.
Wednesday, 24th February 2021 (Episode 145)
Onajite comes face to face with her moment of truth. Adaora is unhappy with Danlami's move. Danlami approaches Moshood, and Cyril is attracted to Sola. Kolade prevents Danlami from selling his shares.
Thursday, 25th February 2021 (Episode 146)
Danlami handles Kolade's blackmail. Emeka assists Cyril in his quest concerning Sola. Collin's intimidation of Sophie assumes a new dimension, and Vyhutu advises Onajite concerning the pregnancy.
Friday, 26th February 2021 (Episode 147)
Sophie panics on receiving a bizarre guest. Danlami remembers outmaneuvering Kolade. Onajite approaches Adaora with an unsettling appeal, and Adaora takes her curiosity concerning Lara up a notch.
Saturday, 27th February 2021 (Episode 148)
Sola lies to Cyril regarding her relationship with Emeka. Kolade requests The General's assistance in handling the future crisis. Adaora goes in search of evidence concerning Lara.
Sunday, 28th February 2021 (Episode 149)
Kolade finds Onajite and Adaora on their quest for information. Emeka warns Sola not to meddle with Cyril. Adaora begs Danlami, and Sophie unearths Onajite's secret.
Adaora
Adaora has something to say to Danlami. Just what is it? She gives her all when trying to interpret Hadiza's cryptic words. Just when Emeka thought it was over, Adaora presents him with a challenge. Will Adora give her blessings to Emeka and Teni.
Danlami
Danlami will stop at nothing to get Mayowa back home. Hadiza causes unhappiness to Danlami. Will his plans to take over MLA succeed?
The telenovela is a great watch, as depicted from the above Battleground teasers for February. Catch every episode of the Nigerian show on DStv's Novela Magic channel 165 every Monday to Sunday at 8.00 pm and 8.30 pm.
READ ALSO: Muvhango Teasers: February 2021
Briefly.co.za recently highlighted what is coming up on Muvhango in February 2021 episodes. Vhutshilo is not happy about the job offer given by Hangwani for fear of what fans will think. What will he do to revive his music?
Azwindini is worried he will end up in prison after Mpho hands him legal documents. His marriage to Susan is also facing problems and has no hope of surviving.
Source: Briefly News