Twist of Fate teasers: February 2021
In the highly anticipated Twist of Fate teasers for February 2021, Pragya experiences sudden labour pains because she is stressed. Kiara's abduction made her worry for days. The Mehras rush her to the hospital. Will she deliver the baby safely?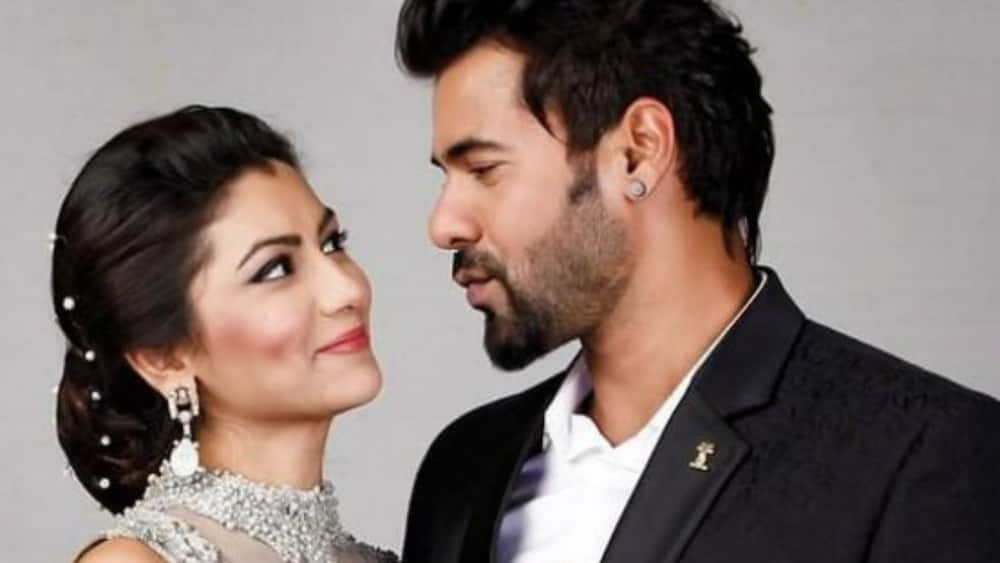 There are more surprises on the show in February that you ought not to miss. Zee World's Twist of Fate is getting better by the day because of its breathtaking unpredictable mysteries. If you are looking for a one-of-a-kind series, this one is recommended for you.
Twist of Fate February 2021 teasers
The scriptwriters of Twist of Fate's upcoming episodes must be geniuses. Viewers acknowledge the magnificent work they did on this show. The storyline is a masterpiece, and the actors fit the characters they play perfectly.
10/02/2021: Wednesday (Episode 1)
Twist of Fate shows a series of images of the Mehras family taking care of Pragya for some months. Tanu assigns Nikhil to make Pragya lose the pregnancy for a lump sum of money. Later, Nikhil goes to the Mehra's family house disguised as Rajasthani, the drummer, to harm Pragya.
11/02/2021: Thursday (Episode 2)
Abhi and Pragya worry about Kiara's whereabouts when they notice she is not in the house. Nikhil, on the other hand, employs Rocky and his men to fulfil the devious mission. Ashish investigates Kiara's abduction and reveals to Abhi that the kidnapper is out for vengeance. Nikhil calls Abhi and demands millions of money, but Nikhil cautions him against paying the ransom or complying with any of the abductors' instructions.
12/02/2021: Friday (Episode 3)
Abhi gets upset with Ashish for reporting the abduction to the cops when he learns that Vicky died during a shooting confrontation with the police. Tension fills the house when Pragya collapses upon hearing about Vicky's death.
13/02/2021: Saturday (Episode 4)
Pin drop silence fills the air when Nikhil fires the gun unexpectedly. King rushes to Pragya to protect her, and she begs him to lend her money for Kiara's ransom. The Mehras rush Pragya to the hospital when premature labour kicks in, and she delivers twins. Abhi tells his daughters about Kiara. On the other hand, King has a grudge against Abhi for taking his family away from him.
14/02/2021: Sunday (Episode 5)
Abhi decides to discuss with Pragya what Disha and Purab told him. He is troubled by their words after thinking about them deeply. Abhi gets home when Pragya has already left. He gets worried at the thought of her leaving the house for good. Pragya meets Kiara at an address Shetty gave her. Meanwhile, Abhi gets information about Shetty's location from Shanky.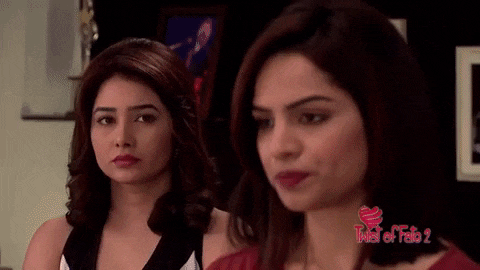 15/02/2021: Monday (Episode 6)
Pragya lays hold on Kiara, but Nikhil and his gang show up and beat up Shetty. Kiara tries to escape from Nikhil's imprisonment and calls Pragya but cannot explain where exactly she is. Pragya confronts Abhi because she did not do as if she believes in her. After some time, Nikhil calls Pragya for ransom.
16/02/2021: Tuesday (Episode 7)
King plans to run away to London with Kiara so that Pragya would be forced to come over as well. Nikhil and King argue because Nikhil decides not to follow through on what they initially agreed on. Out of desperation, Abhi snatches a gun from police and threatens to take Nikhil's life, who slips later and falls into the lake with Kiara. Abhi and Pragya accuse each other of Kiara's death.
17/02/2021: Wednesday (Episode 8)
Disha confesses that she overheard King and Nikhil's discussion before they departed to meet the kidnapper. Pragya and Abhi, while accusing each other of Kiara's death, pick a daughter each from the twins and go their separate ways forever. After 20 years, Mitali and Meera have a tough time attending to Abhi's daughter, Rita's tantrums.
18/02/2021: Thursday (Episode 9)
When Shahana brings news of her and Prachi being selected for the scholarship in Delhi, Pragya becomes furious and rebukes Prachi. Aliya shares the news of Abhi's award, and Vikram, his business partner, congratulates him. Prachi desires not to see her dad again because he was responsible for destroying Pragya's life. Meanwhile, Abhi is curious about Prachi.
19/02/2021: Friday (Episode 10)
Prachi becomes moved by his love for his daughter after hearing Abhi's speech. She remembers Biji's sayings about her dad. Eventually, Riya arrives at the party and salutes Abhi.
20/02/2021: Saturday (Episode 11)
Riya arrives at the institution and instructs Prachi to slap Rohit, a fellow student, since it is part of the college ragging. Prachi runs into Ranbir, but his pricey attitude displeases her. When Shahana and Prachi's aunt asks them to bear the cost of food and shelter, Prachi concludes on searching for a job. The following day, Abhi surprises Riya when she celebrates her birthday.
21/02/2021: Sunday (Episode 12)
In today's Indian soapie Twist of Fate episode, Shahana and Prachi get a job at a catering firm. There, they are assigned to a big party. Purab argues with his wife, Alia. Riya sights Prachi and Shahana after greeting everybody, so she encourages Prachi to throw a drink at Ranbir to preserve her job. Prachi acts accordingly, but the drink splashes on Abhi.
22/02/2021: Monday (Episode 13)
As Prachi gives Daljeet a shoulder massage, Riya discusses with Alia the best time to carry out the plan. Abhi wants Ranbir to be his company's ambassador. In another place, Pragya becomes worried for Prachi because of the photograph that falls and breaks. After some time, Riya accuses Prachi of stealing the necklace because she wants to do something unpleasant to her.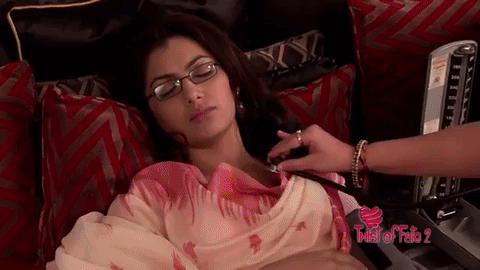 23/02/2021: Tuesday (Episode 14)
They arrest Prachi after finding Riya's necklace in her pocket. Shahana informs Pragya about what happened, while Meera slaps Riya after learning about her dishonest act. Alia is fascinated by the way Riya acts to fool Meera. Abhi and Pragya cross their paths, even though they did not see one another. Prachi appends her signature on the confession letter so that Shahana will not be arrested.
24/02/2021: Wednesday (Episode 25)
Abhi promises Prachi that he will do everything possible for her to get out of jail. Abhi takes the assistance of the media after he engages in a verbal tussle with the police. Abhi and Pragya refuse to meet again, and after some time, Pragya requests Sanjeev to apologise to Prachi publicly.
25/02/2021: Thursday (Episode 16)
Riya plans to retaliate on Prachi after Abhi rebukes her, while Abhi reflects on Pragya. Alia hinders Riya from telling Abhi what exactly happened. Prachi is shocked to hear posters call her a thief in college, while Alia fails to deceive Mahesh.
26/01/2021: Friday (Episode 17)
In today's episode of Twist of Fate series Zee World, Prachi is astonished to hear that Ranbir believes that she is not a thief in the college. Dasi meets Pragya, who manages to dodge Abhi. What Aryan asks disturbs Purab. After some time, Prachi gets across to Riya.
27/02/2021: Saturday (Episode 18)
Riya's revenge boomerangs as Prachi slaps her. Abhi refuses to accept the fact that Dasi had met Pragya. Riya swears to make Prachi pay for slapping her. Abhi plays the CCTV footage, although Alia saves Riya's deed from being exposed. Pragya defends Prachi against her aunt.
28/02/2021: Sunday (Episode 19)
Pragya motivates Shahana and Prachi, while Meera and Abhi encourage Riya after her nightmare. Riya tries to run over Prachi with her car after getting upset at the news that the video showing where Prachi slapped her has gone viral on the campus. Also, Meera looks for Pragya's picture in Abhi's room.
Pragya
The Mehra family welcomes Pragya's twins home amidst the ongoing chaos. Kiara's kidnappers are demanding a lot of money, and Vicky dies because of this issue. Later, Pragya asks King to help her pay the ransom.
Abhi
King accuses Abhi of ruining his happiness by separating him from his family. Abhi looks for Shetty's address when Pragya goes missing from the house. He does not trust that she will be safe around Shetty.
Please tune in on Zee World from Mondays to Sundays at 21h00 to enjoy the episodes highlighted in the Twist of Fate teasers for February 2021. The show is already addictive, even though the climax is yet to begin.
READ ALSO: Enakhe teasers: February 2021
Enakhe teasers from Briefly.co.za discuss the life of a rebellious daughter from a criminal family. Enakhe steps into her father's shoes when he passes away unexpectedly. The family looks up to her to safeguard their illegal business empire.
Benin City ruthlessly inducts the young lady into a criminal lifestyle and forces her to mature quickly. On the other hand, Cali does not support the dead man's wish. He has the guts to hold onto the corpse to frustrate the family. The chaos that happens next is unbelievable.
Source: Briefly News