Gangaa 2 teasers: February 2021
Gangaa season 2 is bound to captivate your mind and leave you glued to your couch throughout the episode. Nanny reveals to Gangaa some of the family's long-hidden secrets. Sagar cannot tell Gangaa as she has covered her face. Find out more details about what to expect on the show from these interesting Gangaa 2 teasers we have for you.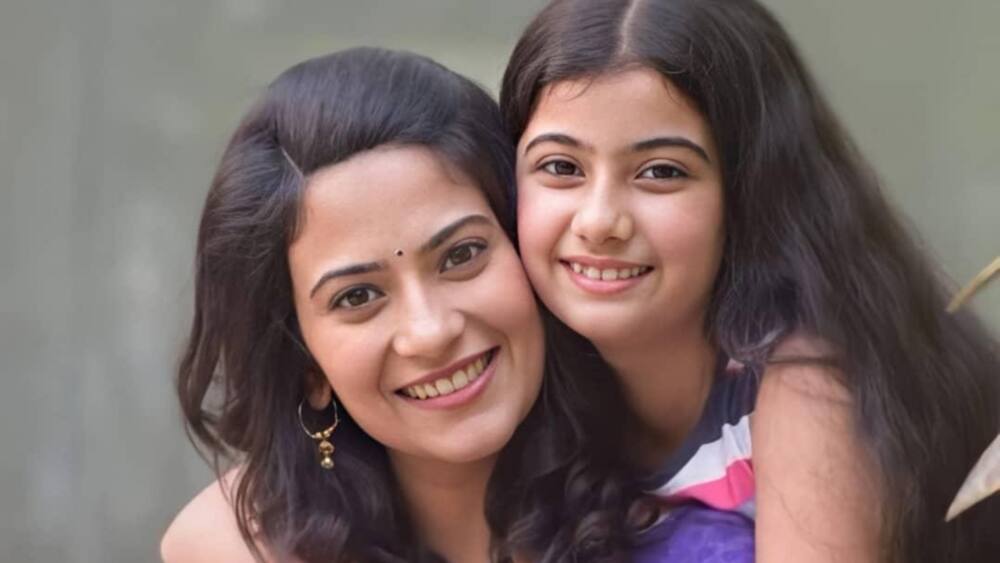 Will the thugs harm Radica? Will Gangaa and Sagar be finally happy? Will she succeed in ending her life? Here are the February teasers to answer all your queries.
Gangaa 2 teasers February 2021
You cannot afford to miss this exciting show in February. Find out what will happen in February 2020 episodes from the following teasers.
Episode 140 - Monday, 1st of February 2021
Nanny opens up to Gangaa concerning some of the family secrets; she is aware that Shiv is at risk as his family is against him. She requests Nanny for assistance to save Shiv.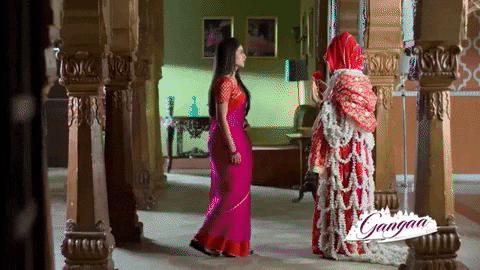 Episode 141 - Tuesday, 2nd of February 2021
Pratab hires thugs who enter the house and kidnap Radica. Pratab and his dear mother are frustrated that once again, Gangaa will save the day.
Episode 142 - Wednesday, 3rd of February 2021
Jumki continues conspiring against Gangaa, but Shiv is standing by his wife.
Episode 143 - Thursday, 4th of February 2021
Gangaa is given wife duties by the priest and her mother-in-law, but Jumki is disrupting Gangaa in most of her tasks. At the end of the prayer, the priest appreciates her for all her hard work and determination.
Episode 144 - Friday, 5th of February 2021
In a bid to get some water, Gangaa finds herself in a huge hole. Shiv journeys to save her, but a snake bites him.
Episode 145 - Saturday, 6th of February 2021
Ashi's future in-laws have arrived to see her, but she eloped with the love of her life. Jumki faults Gangaa for Ashi's decision, but Gangaa goes looking for Ashi, who is at risk.
Episode 146 - Sunday, 7th of February 2021
Gangaa's memory is coming back, but she is unsure of what is going on. Jumki continues playing pregnant to be taken seriously. Sagar is in town to find his wife.
Episode 147 - Monday, 8th of February 2021
It is holy, and the entire family is in a great spirit. Shiv takes Saga in to nurse his wounds from the accident.
Episode 148 - Tuesday, 9th of February 2021
Sagar cannot identify Gangaa because of her covered face, but they both seem to act edgy around each other. Pratab's mistress comes and familiarizes herself with the family.
Episode 149 - Wednesday, 10th of February 2021
Jumki is distressed when she finds out her husband has been cheating on her. She blames Gangaa for bringing the girl into their lives.
Episode 150 - Thursday, 11th of February 2021
Sagar explains to Shiv why he is in town and shows him a photo of the family he is searching for.
Episode 151 - Friday, 12th of February 2021
Jumki is not pregnant and continues pretending to be so to her in-laws. Shiv finally hands Gangaa his ex-wife's bangles.
Episode 152 - Saturday, 13th of February 2021
Gangaa, Sagar, and Krishna's photo is shown to Shiv and his entire family, including Gangaa. But as a result of her memory loss, she and Shiv commence fighting Sagar.
Episode 153 - Sunday, 14th of February 2021
Shiv approaches Maharaj for answers about Gangaa and Sagar; he finds all the proof he requires to realize the truth.
Episode 154 - Monday, 15th of February 2021
Gangaa has finally acknowledged that she must leave Shiva and return home with Sagar, but she still cannot recall who Sagar is. On their way, Sagar takes a bullet for Shiv, which enables Gangaa to regain her memory.
Episode 155 - Tuesday, 16th of February 2021
Sagar is in critical condition in the hospital. The wife reaches out to his family, but only Madhvi comes to the hospital. They are excited to see each other until Madhvi informs her of the bad news regarding Niranjan. Gangaa becomes a widow once more.
Episode 156 - Wednesday, 17th of February 2021
Shiv and Sagar make a pact that in case he dies, Shiv must take over and marry Gangaa, but Gangaa's love for Sagar is even stronger than death. Shiv does everything to persuade Gangaa to marry him.
Episode 157 - Thursday, 18th of February 2021
Jumki wants to get rid of Gangaa and Shiv; she teams up with her mother-in-law in fulfilling this.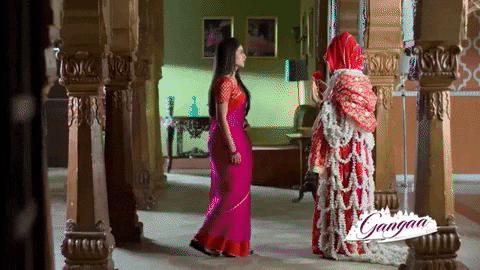 Episode 158 - Friday, 19th of February 2021
Gangaa has Shiv arrested, but her plan fails, and they both spend the night behind bars. Shiv's reputation is being wrecked, and his people do not want anything to do with him.
Episode 159 - Saturday, 20th of February 2021
Gangaa continues to humiliate Shiv intentionally. She assists minors who claim to be in love and are being searched for by their families to escape, giving the community every reason to hate Shiv.
Episode 160 - Sunday, 21st of February 2021
Shiv finds Gangaa trying to commit suicide.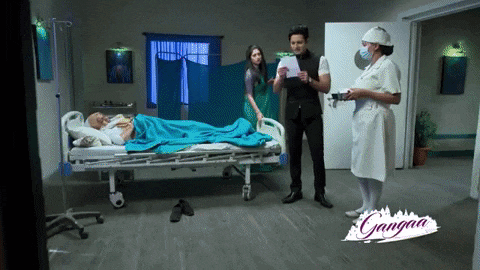 Episode 161 - Monday, 22nd of February 2021
Gangaa and Shiv are stuck and spend the night together in the wild.
Episode 162 - Tuesday, 23rd of February 2021
Gangaa shares excruciating remarks with Shiv, making him change his mind about her.
Episode 163 - Wednesday, 24th of February 2021
Shiv wants to vacate as the head of the community, which causes his brother and mother very excited.
Episode 164 - Thursday, 25th of February 2021
Rea is in trouble with Shiv as she assisted Gangaa to escape.
Episode 165 - Friday, 26th of February 2021
Gangaa realizes she has lost her daughter Krishna and husband Sagar and now accepts being Shiv's wife.
Episode 166 - Saturday, 27th of February 2021
Ashi is getting married, and everyone is happy that she finally got picked.
Episode 167 - Sunday, 28th of February 2021
Ashi's wedding has been canceled, and Gangaa is being accused of the fire at her wedding.
Gangaa
She is advised on wife duties by her mother-in-law and priest. Will she embrace them? She finds herself in a hole after she tries to get some water. She is blamed for Ashi's decision to elope with the love of her life.
Sagar
He arrives in town in a bid to find his wife. He cannot identify Gangaa because of her disguise. He shows Shiv a picture of the family he is looking for, explaining why he is in town. He takes a bullet for Shiv and is left in a critical condition.
From the above Gangaa 2 teasers for February 2021, you can expect great entertainment. Do not forget to tune on Zee World every day from 10.00 p.m.
READ ALSO: Twist of Fate teasers: February 2021
Briefly.co.za highlighted Twist of Fate teasers where Pragya experiences sudden labour pains because she is stressed. Kiara's abduction made her worry for days. The Mehras rush her to the hospital. Will she deliver the baby safely?
There are more surprises on the show in February that you ought not to miss. Zee World's Twist of Fate is getting better by the day because of its breathtaking unpredictable mysteries. If you are looking for a one-of-a-kind series, this one is recommended for you.
Source: Briefly News