Binnelanders Teasers: March 2021
Binnelanders has been for the longest time providing fans with thrilling content. The Binneland Clinic is full of activity that comprises personal and professional issues that entangle the staff. The details of Binnelanders teasers for March 2021 will leave you wanting to have more of the soapie.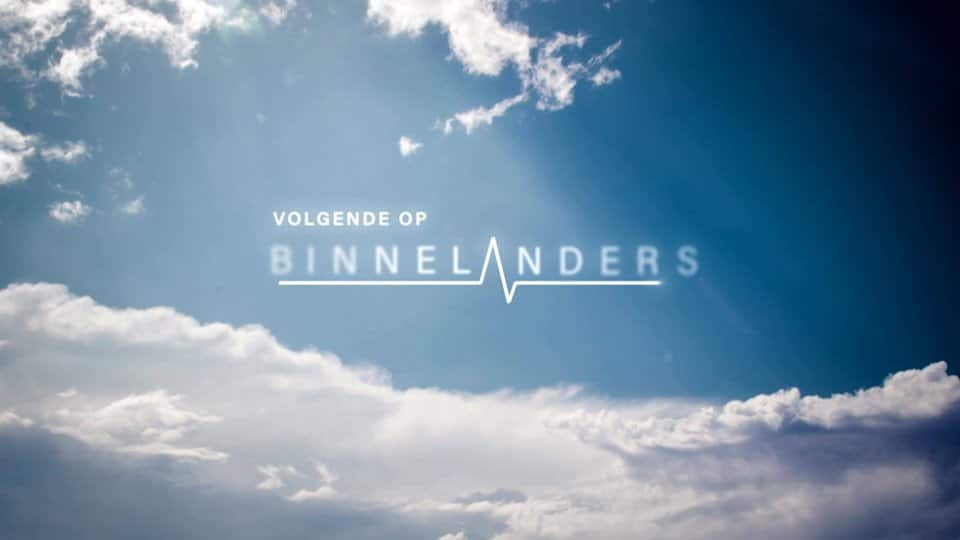 Louis opens his heart towards Joline. Does Joline feel the same way? Conrad does not find the importance of convincing anybody of his value. Why does Joline's belief start bothering Naomi?
Binnelanders teasers March 2021
Binnelanders has not for a moment stopped to offer their fans great and exciting content since its premiere. Here are the show's teasers for the month.
Episode 191/3734: Monday, 1st March 2021
Miscommunication in Nigeria leads to much frustration, and Louis opens his heart towards Joline. Steve misses the last chance to hear Elana's voice, while Elise does not get the warm welcome that she was hoping for! The trap and the rescue mission have two different results.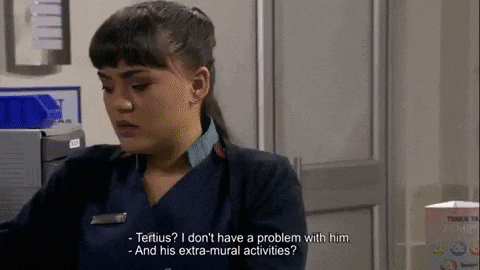 Episode 192/3735: Tuesday, 2nd March 2021
Elana is not just about the business deal that she handled without consent. Louis is on a mission to find a house, while Elise steps on Annetjie's toes. Chiron does not only threaten the hospitals, and ambiguity could bring a man's heart to a standstill.
Episode 193/3736: Wednesday, 3rd March 2021
Everyone desires to know what transpired between Annelize and At. Joline finds out why Naomi avoided contact. Eline lays her cards on the table for Tertius, while Maya requires to inform Tracy on the subject of modern technology. Louis scores a teammate for the Doepa Olympics, and Conrad's words are misinterpreted.
Episode 194/3737: Thursday, 4th March 2021
Annetjie's soft spot for At Koster is evident, and Naomi remains firm when it comes to house hunting. Conrad's news fails to capture the reaction he was anticipating, while Delia's tidbit of information grants Rian clarity. Tracy's outburst is heard and is met with the same passion. An empty seat at a barbeque is enough to cause concern.
Episode 195/3738: Friday, 5th March 2021
Conrad does not find the importance of convincing anybody of his value. A misunderstanding causes Elsie to change careers once more, and Joline's belief starts bothering Naomi. Annelize has all the uneasy answers that the rest of the board is searching for. Tracy and a townhouse become vast points of dispute.
Episode 196/3739: Monday, 8th March 2021
Two days could make a huge difference when the time has run out. Joline's comment does not amuse Naomi and Elsie is of the notion that one hand ought to wash the other. Annelize tries to talk some sense into Conrad, while Tracy receives a very striking offer.
Episode 197/3740: Tuesday, 9th March 2021
Elise expounds her plan to Tertius, and Maya realises that Joline's comments do not move Naomi. Annetjie is asked about her feelings for Koster. Conrad is trying to comprehend what is happening, while Annelize leads at the riot. An outrageous declaration takes the wind out of many sails.
Episode 198/3741: Wednesday, 10th March 2021
Enemies of the past need to get their heads around the term colleague, while it seems that Elise is not the only person who has realised the worth of a watch. Joline's appeal is the last nail in the coffin.
Episode 199/3742: Thursday, 11th March 2021
Faf makes his unwanted appearance, and Naomi desires to inform Louis of her verdict. Elana is not laid back in a conversation, while Annelize finally comprehends a problem. Conrad tries to lay Maya's fears to rest while the strain between Tracy and him is evident.
Episode 200/3743: Friday, 12th March 2021
Conrad cannot withhold Annelize's information from Elana, while Annetjie realises that Elsie is more bothered than before due to the present happenings. Faf thinks Gosslin International and Binneland Clinic require a liaison, and the strife between Naomi and Louis is evident.
Episode 201/3744: Monday, 15th March 2021
Maya is not pleased with her dad's suggestion initially but is caught off guard by a visitor. Elsie and Annetjie have plans for the road ahead, while Louis and Naomi require a very tough discussion with Joline. Annelize has a better candidate in mind for the position of liaison.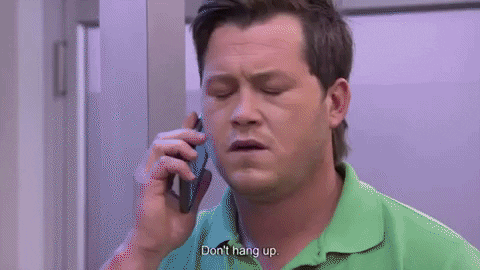 Episode 202/3745: Tuesday, 16th March 2021
Dr Butler may have a different solution for Naomi and Louis, while Annelize finds out what Faf is doing. Elsie finds out that she might have tainted Annetjie's image, and Maya cannot help but think if Sergio is jealous.
Episode 203/3746: Wednesday, 17th March 2021
Maya loses her temper when Sergio lays his cards on the table, and purchasing a home becomes challenging. Elise tries to think of a way to remedy what she did, and Annelize issues Maya with a friendly warning, which causes a serious conversation between a daughter and father.
Episode 204/3747: Thursday, 18th March 2021
Conrad gains the courage to converse with Naomi before the process. At has much on his plate before taking his leave once more, while Maya gets a bright idea, which is ignited by Sergio's question. The son of the seller is a fly in the ointment, and Elise and Annetjie have to grab the bull by the horns.
Episode 205/3748: Friday, 19th March 2021
Steve and Elana have to get involved when Ruan and Vicky are not on good terms. A huge account is not the only thing with Naomi and Louis at loggerheads, while the liaison job leads to problems between Sergio, Maya, and Faf.
Episode 206/3749: Monday, 22nd March 2021
Naomi thinks if they should not ask Joline for legal advice, Faf's decision concerning the liaison position hides his agenda. Elana realises that Vicky is tensed about her party. Ilse does not trust Sergio's intentions, while Sergio's queries about Binneland Clinic and Gosslin International are answered with strain.
Episode 207/3750: Tuesday, 23rd March 2021
Maya hits the nail on the head in a conversation with Faf regarding Sergio. Steve is worried about his contribution to Ruan's school, and Louis' blood boils after a discussion with Joline.
Sergio quickly finds out why there is a need for an association between the different parties. Annelize has a recommendation on how to solve the many problems.
Episode 208/3751: Wednesday, 24th March 2021
Maya requests her father to have confidence in Sergio, while Louis informs Tertius that he has a great feeling concerning the pregnancy test. Elana's time with Vicky does her a ton of good, while grizzly innovation intimidates to sour the breakaway to AT's farm.
Episode 209/3752: Thursday, 25th March 2021
Elana is worried about Vicky, particularly after her choice. Annelize challenges Conrad regarding what they discovered, and Naomi does not know how to share her news with Louis. At has a plan with the problem on the farm, while Conrad and Okkie resolve to interfere.
Episode 210/3753: Friday, 26th March 2021
Elana shares candid advice with Vicky. Sergio realises that Conrad lied to him regarding the bones but is more taken aback when Annelize also thinks they should tackle the situation with great carefulness. Steve realises why Ruan is so nasty to Vicky, and Naomi and Louis receive some great news!
Episode 211/3754: Monday, 29th March 2021
Sergio insists on a forensic examination just as Faf arrives on the farm. Hugo requests Tracy to take part in an Easter inventiveness, while Annelize, Conrad, and Sergio's return to the farm leaves everyone dumbfounded.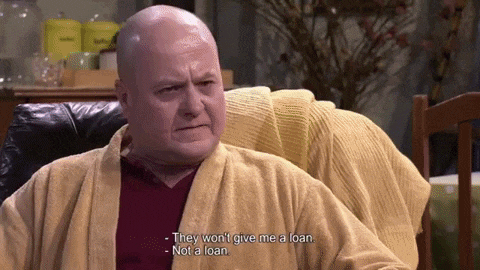 Tracy receives an update that could change her life, while Annelize and Conrad try to hide a crucial clue from Sergio. Vicky is worried that she will miss out on the fundraiser at the institute.
Episode 212/3755: Tuesday, 30th March 2021
Wimpie offers to assist Tracy with tasks at her flat. Sergio tries to lie to Maya regarding his doubts, while At's answers deepen the riddle for Conrad and Annelize. Steve tries to prevent Vicky from concentrating on the fact that she cannot go to the fundraiser.
Episode 213/3756: Monday, 31st March 2021
Sergio provokes Annelize and Conrad concerning the corporate gift, and Vicky receives the biggest surprise on her birthday. More details concerning the grizzly find cause Sergio to think there is foul play involved. Julia offers Tracy her help, while Tracy tells Ilse that she thinks this time she has all her ducks in a row.
Elana
Steve misses hearing her voice, and she handles a business deal without consent. What will be the outcome? She is never laid back in a conversation. Conrad fills her in on Annelize's information. How will she take it? She has a better candidate in mind for the position of liaison.
Naomi
Naomi tries to avoid contact with Joline. Will her reasons be discovered? She remains firm in her house-hunting process. She starts being bothered by Joline's beliefs. She desires to inform Louis of her decision. How will he take it?
From the above Binnelanders teasers, you can expect exciting entertainment during the month. Make sure to catch the drama at the Binneland Clinic on kykNET. The soapie airs every weekday from 7.30 p.m.
READ ALSO: Gangaa 2 teasers: February 2021
Briefly.co.za highlighted Gangaa 2 teasers. Gangaa season 2 is bound to captivate your mind and leave you glued to your couch throughout the episode. Nanny reveals to Gangaa some of the family's long-hidden secrets. Sagar cannot tell Gangaa as she has covered her face.
Find out more details about what to expect on the show from these interesting Gangaa 2 teasers we have for you. Will the thugs harm Radica? Will Gangaa and Sagar be finally happy? Will she succeed in ending her life? Here are the February teasers to answer all your queries.
Source: Briefly News