James Jackson is popularly known by the name Onision. He is an American YouTube and Internet personality. He is also a website developer and has trending YouTube channels, which have garnered much following over the years. So, who exactly is Onision?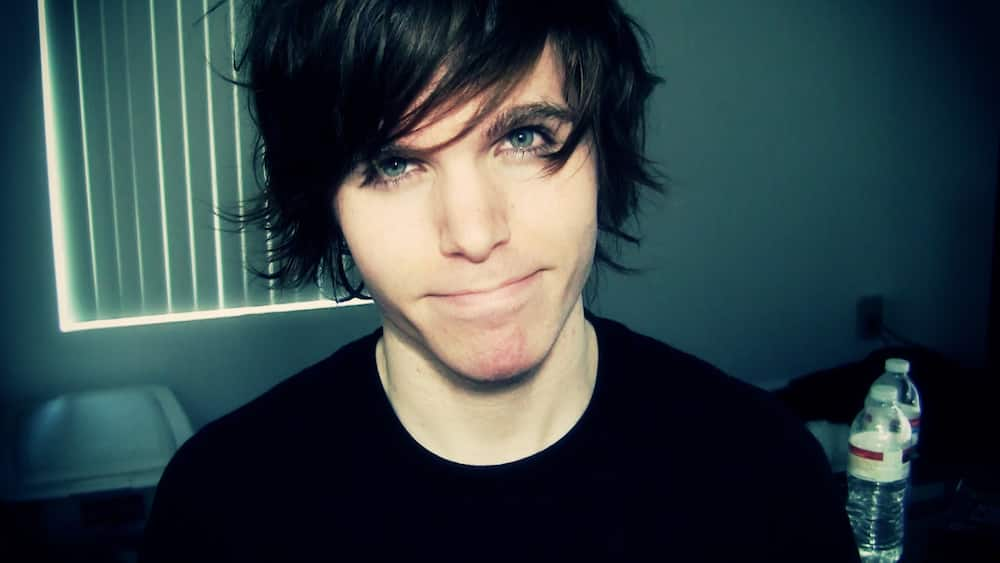 Onision has been making headlines recently for all the wrong reasons. He was alleged to have engaged in sexual relations with an 18-year-old, Sarah, who accused him and his husband Kai of grooming her starting at age 14.
James Jackson Onision profile summary
James Jackson Onision full name: Gregory Daniel James Jackson
Year of birth: November 11, 1985
James Jackson Onision age: 35 years
Gender: Male
Height: 1.8m
Marital status: Married
Career: YouTuber
James Jackson early life
Onision was born on November 11, 1985, in Washington, United States of America. He is believed to have two sisters.
Career
After completing school, he joined the air force and became a pilot. As a pilot, he reveals that he once suffered from depression, resulting from having a gun held to his head. After a successful recovery, he chose to become a peer counsellor.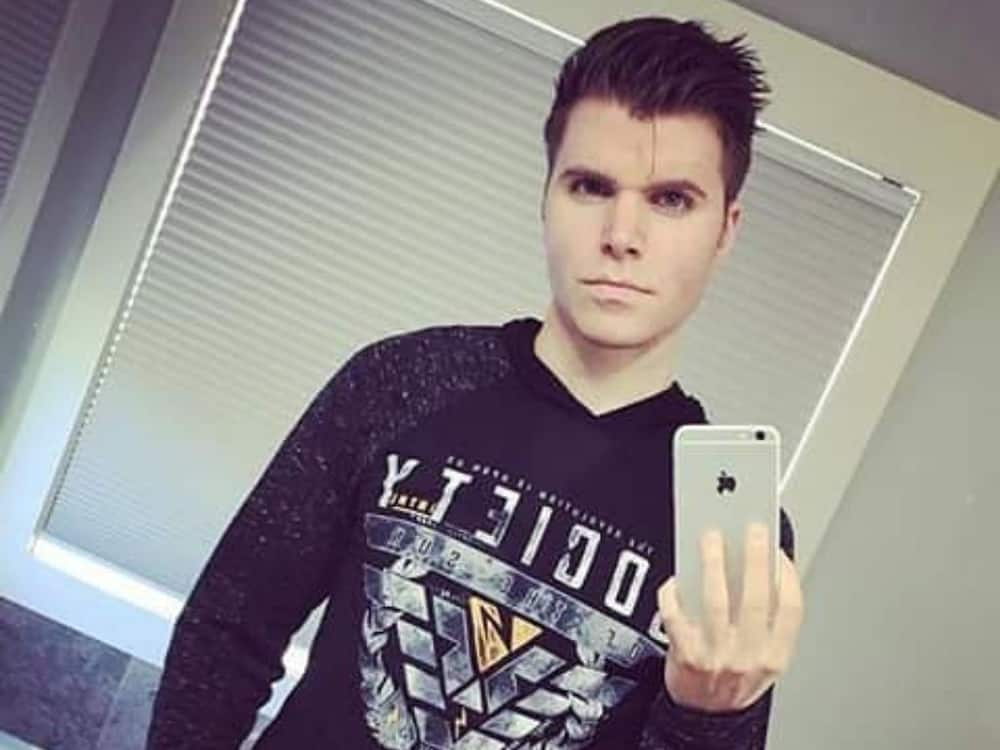 He kick-started his career in 2006 after leaving the Air Force. He created his first YouTube channel and named it Onision. In 2008, he started his second YouTube channel known as OnisionArchive, which he used to advertise various company products. However, he closed the channel on September 14, 2018.
In 2009, he started his third channel, known as OnisionSpeaks. It was renowned to his fans as Speaks, which he mostly used to support the awareness of vegetarianism. He has also authored two novels titled Stones to Abbigale and This is Why I Hate You.
James Jackson Onision partners
The young lad has been married a couple of times. He divorced his first wife in 2010. He then started another relationship with Canadian singer Shiloh Hoganson, and the two later broke up. In 2012, he married Taylor Elaine Anderson, popularly known as Laineybot. She then changed her name to Kai Elaine Avaroe, and also came out as bisexual, changed her name to Kai Jackson.
The two met after Kai tweeted Onision, and in November 2012, they got married. The couple has two children, a son Troy and James Jackson Onision daughter, Cloey. Kai has a degree in psychology and, for several years, made lifestyle and beauty videos.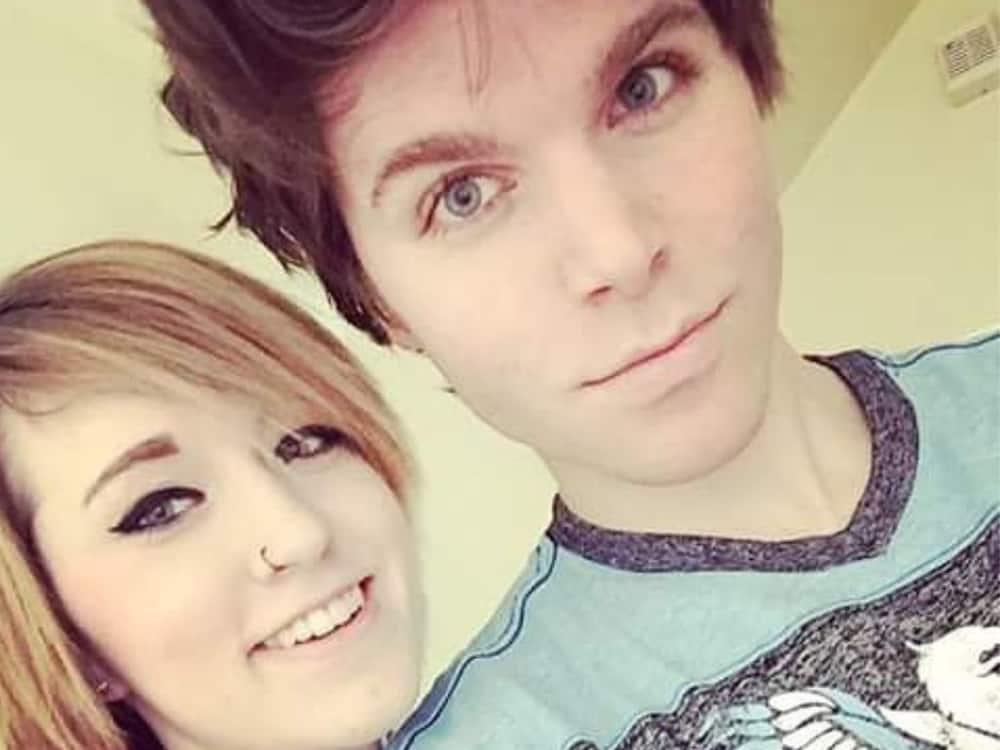 James Jackson Onision police report
According to a report made by Newsweek, there is an FBI investigation opened against him. Together with his husband Kai, the content creator has been accused by former partners of sexual abuse and grooming. It is believed that the FBI is reviewing the content of his YouTube videos as well.
One of Onision's former partners, Shiloh, who claimed that Onision abused her, revealed on a Patreon Livestream that the FBI was looking into her case and several others. Some of the women who have come forward include Shiloh, Sarah, Billie Webb, and others.
Towards the end of 2020, Onision tweeted screenshots of private text messages between him and YouTuber Billie Dawn Webb. The tweet was removed within one hour of being posted as it violated its policy on private information. This lead to the YouTuber being removed from Patreon as he committed an offence related to doxing.
For the past several months, Chris Hansen, formerly the host of NBC Dateline's To Catch a Predator, has been interviewing different Onision's alleged victims on his YouTube channel. Onision was recently banned from both Twitch and Patreon.
As a result, Onision announced that he would be taking Hansen to court for alleged harassment. But at the court date on January 24, the YouTuber himself summarily dismissed the case at Pierce County District Court in Washington State.
James Jackson Onision net worth
Onision has grown his wealth from his YouTube channels, where he has been advertising for several companies. He is believed to have a net worth of about $5 million.
James Jackson is a man whose life is full of controversy. With a young family at hand, his fans can only wait and see what unravels.
READ ALSO: Marjorie Joyner: The life and times of the famous businesswoman a philanthropist
Briefly.co.za posted the fascinating facts about Marjorie Joyner. She was a famous American-born business lady, hair care entrepreneur, philanthropist, educator, and activist. She was famous for being the first African American woman to create and patent a permanent hair wave machine.
Besides being an expert in the hair industry, Marjorie was a highly visible African American woman in Chicago. At one time, she was the head of the Chicago Defender Charity network. She helped in organizing the Bud Billiken Day Parade and fundraising for numerous schools.