Suidooster teasers: March 2021
Suidooster teasers for March 2021 are out, and it looks like the oncoming episodes are more than what you envisioned. As Kaashifa's big day approaches, it enlightens her on how difficult it is to plan a wedding, and who her loyal friends are. Siya's condition continues to be a cause for an alarm, although his unwillingness to do better makes everyone neglect him. Carmen's series of ups and downs prove to be a rollercoaster for her. Read on for more juice on what to expect.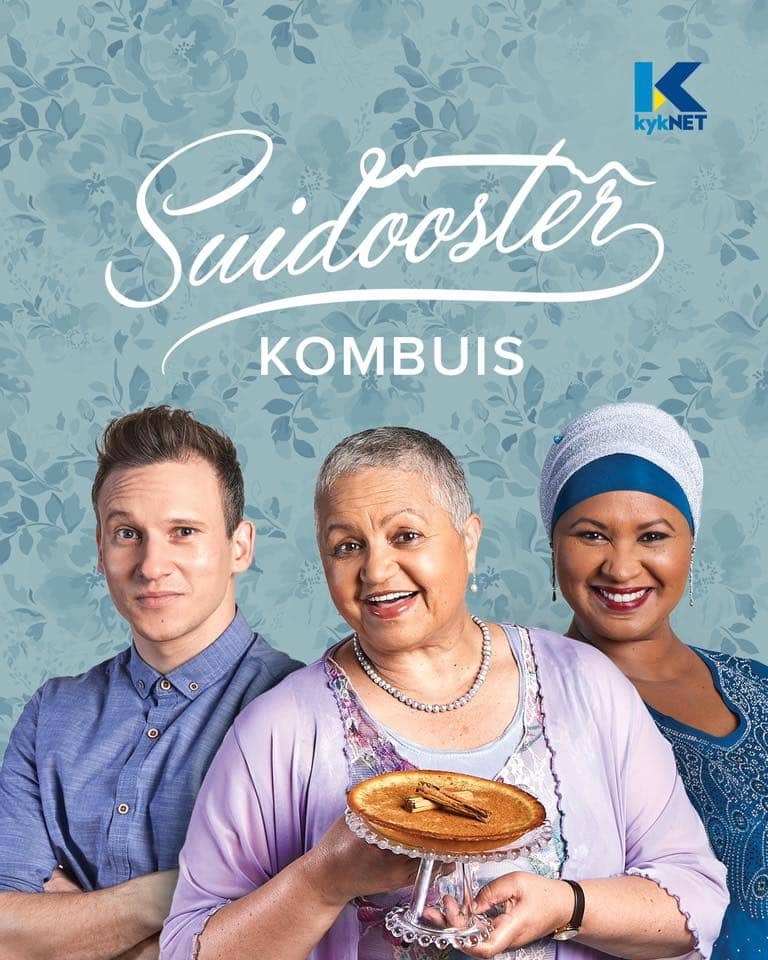 Suidooster is a dramatic TV show that brings out the most controversial topics about what people go through. It features themes such as dating in the 21st century, marriage, family and friends throwing one another under the bus and the effects of continuous drug use. Apart from the twisted plot that guarantees your return, Suidooster cast members play their roles so well that you might be tempted to fall in love with them. Check out Suidooster teasers for March 2021 for more details.
Suidooster March 2021 teasers
As Suidooster episodes for March 2021 unfold, Kaashifa realises how complicated it is to plan a wedding alone. Gino tries to fight for the love of his life, and Siya promises to be better, although his backsliding causes those around him more pain. These snippets provide more details about the drama in the plot of the show.
Episode 1224 - Monday, 1st of March 2021
The Samsodien family members struggle to come to terms with the unfathomable news, and Lee-Ann reprimands Bridgette for her actions. Meanwhile, Nazeem worries about the outcome of the JPD meeting.
Episode 1225 - Tuesday, 2nd of March 2021
Nazeem tries to ensconce his understanding with Tim, and Imraan and Kaashifa race against time to settle on a wedding cake. Carmen and Rhafiek try to establish answers to their dilemma, although Mymoena and AB make their situation harder.
Episode 1226 - Wednesday, 3rd of March 2021
Carmen realises the need to make a difficult decision, and Danni worries about Siya's deteriorating condition. Later, Kaashifa receives a sentimental gift from her late grandmother.
Episode 1227 - Thursday, 4th of March 2021
Mymoena's motherly instincts cause her to unleash her claws, and Kaashifa winds up on her wedding preparations. An unexpected person shows up at Carmen's door, and Binaca tries to salvage her situation by doing good.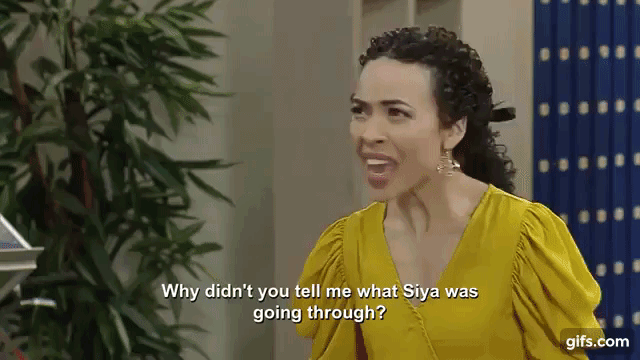 Episode 1228 - Friday, 5th of March 2021
Siya loses control of his emotions, and Kaashifa realises the need to seek help with her wedding preparations. Rhafiek finds it difficult to speak his mind, and Carmen's feelings get the better part of her.
Episode 1229 - Monday, 8th of March 2021
Estelle convinces herself that Mymoena undermines her relationship with her daughters, and Danni offers to help Siya fix his mess. Rhafiek tries to control the pressure that he is facing.
Episode 1230 - Tuesday, 9th of March 2021
An unexpected visitor walks in on Joy in an uncomfortable situation, and Siya promises to be a better person. Rhafiek and Carmen clash despite their mothers' efforts to maintain peace.
Episode 1231 - Wednesday, 10th of March 2021
Gio tries his luck, and when Kaashifa's friends refuse to accompany her for shoe shopping, she feels devastated. Estelle goes away, and the Samsodiens realise the financial woes awaiting them in the future, which stresses them out.
Episode 1232 - Thursday, 11th of March 2021
The wedding preparations cause Imraan and Kaashifa to cross paths again, and Gino pleads desperately to see Joy. Zoe plans to organise support for Carmen and Rhafiek, although her efforts end up fueling their feud.
Episode 1233 - Friday, 12th of March 2021
Carmen and Rhafiek struggle to reach a consensus, and Kaashifa and Imraan continue to argue about the wedding preparations and the pressure the process brings. Meanwhile, Gino sets his hopes high about winning Joy back.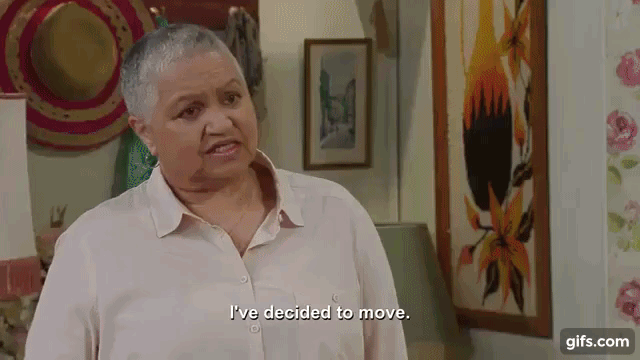 Episode 1234 - Monday, 15th of March 2021
Siya gets irrational and makes a prudent move without thinking it through. Carmen's attempts to fight for her family worsen her situation, and Joy loses faith in Gino.
Episode 1235 - Tuesday, 16th of March 2021
Kate sees something she should not have seen, and Imraan stumbles upon something that leaves him dumbfounded.
Episode 1236 - Wednesday, 17th of March 2021
Joy reaches out to Siya to explain her decision not to want anything to do with Siya's father. Kaashifa's wedding dress becomes the bone of contention, and it sparks a huge fight.
Episode 1237 - Thursday, 18th of March 2021
Gino makes another attempt at convincing Joy to give him another chance, and Imraan tries to solve the situation between him and Kaashifa. Meanwhile, Carmen's condition makes her more overwhelmed.
Episode 1238 - Friday, 19th of March 2021
Chris receives two invitations, and Mrs J tries to help Siya. Later, Andara engages Imraan in a serious conversation, and Carmen gets terrible news.
Episode 1239 - Monday, 22nd of March 2021
Bridgette asks someone out on a date, and Kaashifa desperately attempts to squash her bad blood with Adara. Carmen and Rhafiek agree to go on a trip and face their issues, although not everyone thinks it is a good idea.
Episode 1240 - Tuesday, 23rd of March 2021
The Samsodien family members focus on the oncoming golf day, and Gino hopes to spend more time with Joy. Kaashifa and Imraan's wedding day draws nearer, and pressure continues to mount for them.
Episode 1241 - Wednesday, 24th of March 2021
The women in Chris' life cause him so much pressure, and an unexpected thing happens, and it causes Kaashifa to lose all hope. Gino desperately seeks to have Joy's attention, and Carmen faces another hurdle that nearly makes her give up.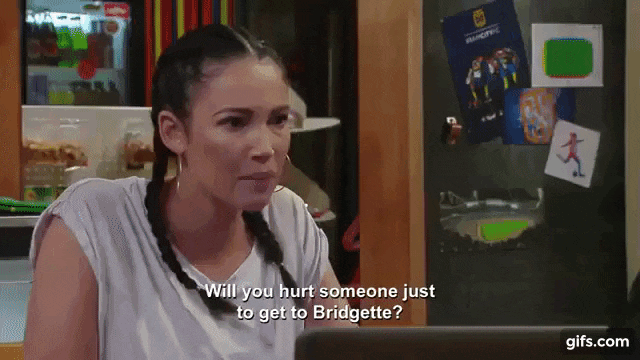 Episode 1242 - Thursday, 25th of March 2021
Joy sticks to her word and gives Gino another chance, and Rhafiek expresses his concern about what Carmen is going through. Kaashifa and Imraan's big day is officially here, will everything go according to plan?
Episode 1242 - Friday, 26th of March 2021
Danni reaches out to Kate for her opinion about Bridgette and Chris being together, and Gino messes up at his workplace again. Everyone expresses their concern about what is happening at the Samsodiens, although they try to remain positive and hope for the best.
Episode 1244 - Monday, 29th of March 2021
Chris and Bridgette spend more time together, and fortune smiles upon Gino. Meanwhile, Rhafiek and Carmen fix their differences and agree to make things work.
Episode 1245 - Tuesday, 30th of March 2021
Carmen and Rhafiek have a change of heart about one another, and Gino experiences a rough day on his first day at work. The Samsodien family members find it challenging to come to terms with everything that is happening to them.
Episode 1246 - Wednesday, 31st of March 2021
Gino tries to convince Joy to let her mother come to Ruiterbosch, and Bridgette deals with the pressure of the need to make a sensible decision about her new relationship. Carmen absconds her family responsibilities, and it results in another fall-out.
Kaashifa
As Kaashifa's wedding draws nearer, she realises how difficult it is to plan a wedding. The pressure makes her irritable, and she crosses paths with Imraan and some of her friends. Imraan's conversation with Adara makes her see the need to end their conflict. Will the wedding reflect the efforts she put in while planning it?
Carmen
Carmen's marriage to Rhafiek goes through a series of ups and downs. They cross paths, and her attempts to control the situation lead to more fights. When they solve their differences, something else happens, and Carmen absconds her duties as a wife, leading to another feud. Will the marriage survive the endless series of fights?
Suidooster teasers for March 2021 are nothing close to the gist that awaits you in the oncoming episodes. Tune in to kykNET and kykNET & Kie from Mondays to Fridays at 18h30 for more details.
READ ALSO: Isono Teasers: March 2021
Briefly.co.za recently published in-depth details about Isono teasers for March 2021. The details of the show will make you want to add the soapie to your watchlist.
Isono teasers feature Gabriel who finds himself in a dilemma when Abednego tells him how he feels towards him. Lesedi's life gets threatened after her interaction with Bones. Will Zakwe get on time to rescue her?
Source: Briefly News