Coming up in My Identity Teasers in March 2021: All episodes
My Identity teasers for March 2021 are out, and it looks like it is going to a bumpy ride in the show. If you have been following the drama, you can attest that the plot is nothing close to what you envisioned. If you are new, you are not too late to the party. These highlights will fill you in on what to expect.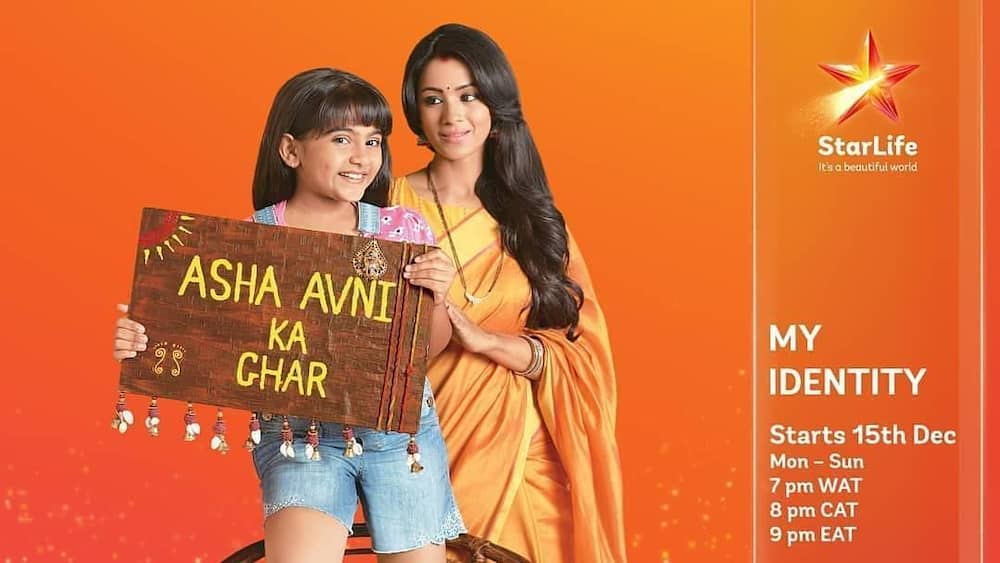 My Identity is a twisted drama soap opera that features the life of Avni and how her family turns against her. Avni is born out of wedlock, and her father fails to be in her life for the most part. When her mother dies, her father's wife offers to seek justice for her mother's unforeseen death. She also plans to expose her grandmother's evil deeds eventually. Their attempts lead to her father betraying her. My Identity teasers for March 2021 provide snippets of how the fight will be and whether they will come up with anything to incriminate Dayawanti.
My Identity March 2021 teasers
In the most recent My Identity episodes, Avni's attempts to send Dayawanti to prison resulted in her traumatic experience, and she nearly died in the process. The process made her second-guess whether the experience was worth it. However, Neela convinced her to go on and promised her that her mother would be proud to see her fight for what is right. Will she change her mind? My Identity Star Life teasers pre-empt what her next step will be.
Episodes 152 - 153 - Monday, 1st of March 2021
Avni stumbles upon Riya at the jewellery store, and she introduces herself as Ananya Varma, and later, Riya reaches out to Dayawanti to invite Ananya to the engagement ceremony.
Neil unexpectedly shows up at the jewellery shop and hinders Avni's plan to replace Riya's bangles. Later, Dayawanti manages to secure the business papers that Prakash signed.
Episodes 154 - 155 - Tuesday, 2nd of March 2021
Neela opens up to Avni about her evil plan to hurt Dayawanti, and later, she informs Avni about Dayawanti's association with the groom's family.
Riya excitedly introduces Avni to Dayawanti as Ananya, and Avni pretends to be a writer. She convinces Dayawanti to believe her desire to write her biography.
Episodes 156 - 157 - Wednesday, 3rd of March 2021
Avni manages to replace Riya's gold bangles and decides to go on with her plan to stop Neil and Riya's engagement. Later, Shweta finds the fake bangles, and it startles him.
Avni misleads Dayawanti and the information she tells her makes her hate the Mehtas. Later, Dayawanti speaks up about her plan to eliminate Diksha.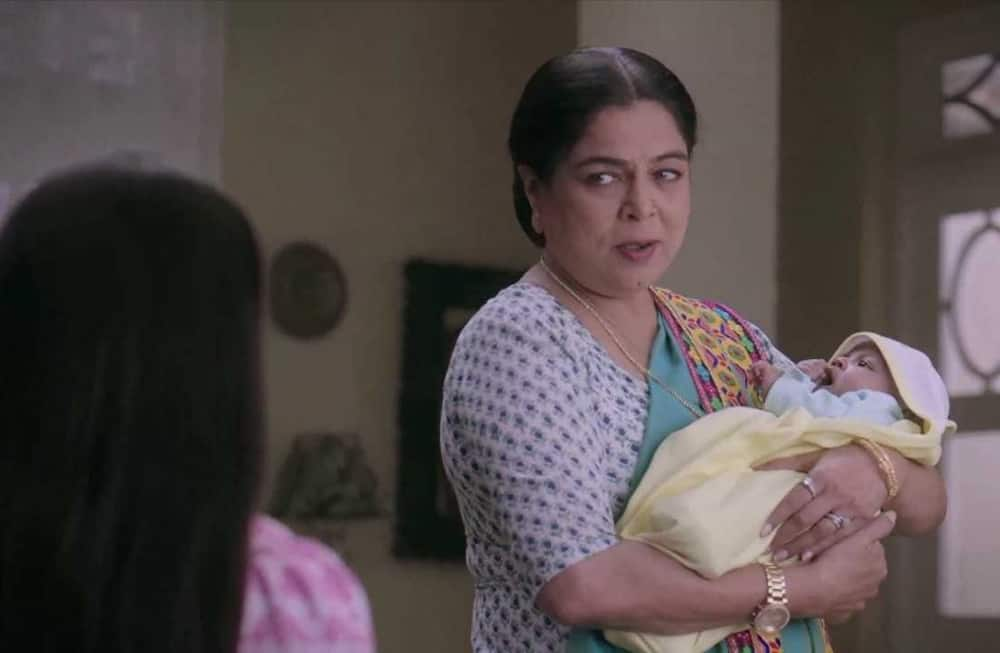 Episodes 158 - 159 - Thursday, 4th of March 2021
Avni publishes Dayawanti's biography, and the details make Dayawanti shocked, as she discovers she was tricked. Meanwhile, Neela applauds Avni for successfully executing her plan.
Ananya informs Neila and Shweta about Dayawanti's decision to invite the Khannas to the Holi party. Later, she misleads Shweta to turn against Diksha.
Episodes 160 - 161 - Friday, 5th of March 2021
Riya believes that Avni is Ananya; hence, he takes her out to Ali's cafe, and when she remembers about her plans with Ali, she gets emotional. Meanwhile, Ali insists on knowing who Ananya is. How will he react when he realises what Avni has been up to.
Neela reminds Avni to focus on her purpose, and later, she comes up with a new plan to cause a rift between Dayawanti and Neil's mother.
Episodes 162 - 163 - Saturday, 6th of March 2021
Avni spots the Khanna family members at the Holi ceremony, and their presence shocks her. Neil gathers the courage to face 'Ananya' and find out the truth, and Diksha apologises to Shweta for accusing her falsely.
Neil convinces Avni to participate in the Pakoda Competition, and when they get too drunk, they end up in a bathroom together. Diksha punishes them by locking them inside the washroom.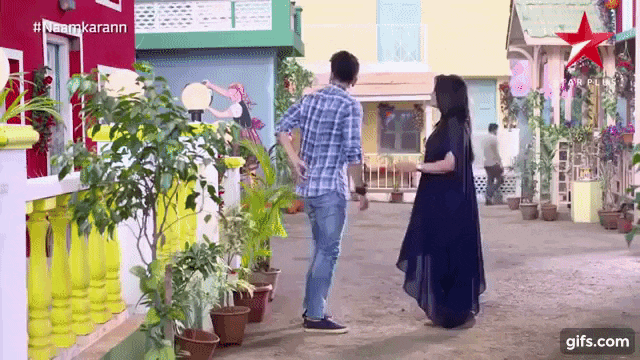 Episodes 164 - 165 - Sunday, 7th of March 2021
Avni opens up to Neil about her mother and what happened to her. They exchange their views about love, and Avni nearly blows her cover.
A drunk Riya gets carried away by her situation and goes to bed with Ali thinking he is Neil. Meanwhile, Neil and Avni try to escape.
Episodes 166 - 167 - Monday, 8th of March 2021
Shweta loses control of her emotions and calls off Neil and Riya's engagement. Later, Neil goes against his family's wishes to support Riya.
Neil's decision to support Riya makes Avni remember her painful past. Later, Dayawanti delegates Riya's birthday preparations to Avni.
Episodes 168 - 169 - Tuesday, 9th of March 2021
Ali hooks up with Neela and asks her for updates regarding Avni's whereabouts and her wellbeing. Will Neela tell Ali the truth? Elsewhere, Neil comes across a clue regarding Avni's whereabouts.
Neil tries to get access to Avni's pendant, and Ali asks Fatima to confirm whether Ananya is Avni. Could Avni be in trouble?
Episodes 170 - 171 - Wednesday, 10th of March 2021
The Mehta family members celebrate Riya's birthday, and Shweta asks Neil to cancel his engagement preparations. When Avni sees Fatima, she gets emotional.
Neela does the unthinkable and spies on Dayawanti, and later, Riya pressures Avni to dance with Neil.
Episodes 172 - 173 - Thursday, 11th of March 2021
Shweta consumes a bottle of poison after accusing Neil of abandoning her for Riya. However, Avni realises that the poison is fake.
Neil reprimands Prakash for supporting Shweta to commit suicide. He goes ahead to praise Avni for concealing Shweta's drama and saving the family's honour. Later, Dayawanti engages Neil in a hearty conversation about Riya and urges him to fight for the love of his life.
Episodes 174 - 175 - Friday, 12th of March 2021
Neil discovers something that makes him mad at Shweta, and Dayawanti reprimands Diksha for spying on Avni. Later, Diksha plans to mislead Neil.
Riya refuses to listen to Ananya's advice about revealing the truth to Neil. Later, Neil gest involved in an accident.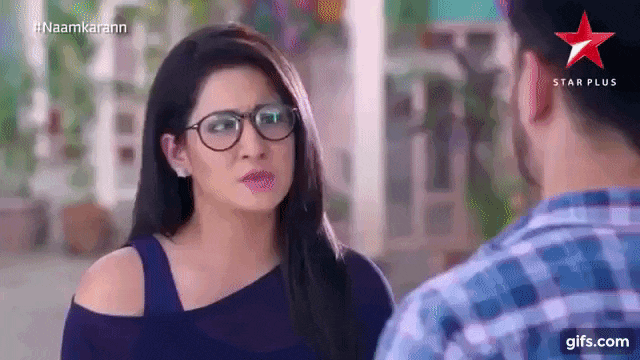 Episodes 176 - 177 - Saturday, 13th of March 2021
Ananya nurses an injured Neil, although Neil convinces himself that she caused the accident. Meanwhile, Dayawanti strives to find out Neil's secret.
Neil's behaviour pisses Ananya off, and Dayawanti and Riya anxiously wait to meet him. Meanwhile, Neela struggles to free herself from the goons.
Episode 178 - 179 - Sunday, 14th of March 2021
When Avni sees Aman, she remembers her childhood memories. Elsewhere, Diksha spies on Ananya on social media and checks out her photographs with Neil.
DD joins Neil's mission to unveil the culprit behind the accident, and Aman and his friend execute their plan to break into Avni's house without her consent.
Episodes 180 - 181 - Monday, 15th of March 2021
Neil decides to find the culprit in Mahabaleshwar, although Avni convinces herself he is out to spy on her. Later, she dashes out of the restroom.
Neil shows up on time to rescue Avni from a ferocious horse. Later, he opens up to her and tells her he was not in love with Riya.
Episodes 182 - 183 - Tuesday, 16th of March 2021
Avni lashes out at Neil for doubting her, and later, she receives a call from Aman who informs her about Neela!
Dayawanti checks Avni's house and instructs Diksha to bring all the photographs of Riya's birthday. What is she up to? Is Avn in trouble?
Episodes 184 - 185 - Wednesday, 17th of March 2021
Diksha does something that pisses Shweta off, and Avni hurries to rescue Neela. Later, Dayawanti shows up ready to solve the problem.
Avni informs Neil about Aman's contribution to his accident, and the news leaves him shocked. Later, Daywanti spots Aman in handcuffs, and it leaves her shocked.
Episodes 186 - 187 - Thursday, 18th of March 2021
Dayawanti talks Avni into dropping the charges against Aman to no avail. Later, she makes an unexpected decision.
Daywanti reveals her reason for bringing Avni home, and later, Avni makes a decision that leaves Neil shocked.
Episodes 188 - 189 - Friday, 19th of March 2021
Fatima opens up to Neela about Ali's doubts regarding Ananya. Elsewhere, Dayawanti finds her jewellery, and it makes her furious. Hence, she confronts Diksha for misleading her against Avni.
Avni expresses her disappointment in Aman, while Dayawanti tries to save her house. Later, Neil insists on knowing Ananya's background.
Episodes 190 - 191 - Saturday, 20th of March 2021
Neil decides to go out and look for information about Ananya's mother, and Dayawanti lashes out on Diksha when she finds a video recording in her phone.
Dayawanti tells everyone about Aman missing, and Avni gets a crucial clue in finding him.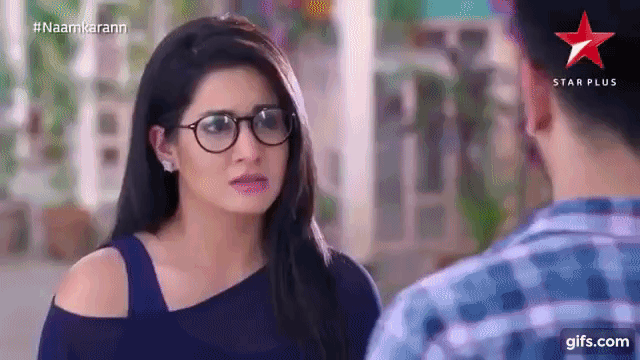 Episodes 192 - 193 - Sunday, 21st of March 2021
Ali recognises Avni, and it makes him happy, although Neil overhears their conversation and becomes suspicious. Later, Avni forces Aman to apologise to Fatima.
Nanno informs Neil about Dayawanti's heinous acts, and Neela advises Avni to stop seeing Ali. Later, Neil goes to Neela demanding answers!
Episodes 194 - 1195 - Monday, 22nd of March 2021
Ananya reprimands Amol for his arrogance, although, in the process, she fails to notice that her life can be at risk. Meanwhile, Shweta makes Madhavi her new assistant.
Shweta ousts Avni, and it pisses Neil off. Later, Aman and Shweta hurl insults at her.
Episode 196 - 1977 - Tuesday, 23rd of March 2021
Neil confronts Shweta and Aman for offending Avni, and later, Ketan informs Dayawanti about Avni being alive, and the news leave her shocked!
Neela threatens Aman, and the inspector tries to put Dayawanti's worries to rest by telling her that Avni is dead.
Episodes 198 - 199 - Wednesday, 24th of March 2021
Aman attempts to kill Avni and Neela; will Neil show up on time to rescue them?
Neils asks DD to get an arrest warrant, and the Mehtas are shocked when Neela shows up at their door and slaps Aman.
Episodes 200 - 201 - Thursday, 25th of March 2021
Avni and Ali rush to the hospital to destroy the evidence, and Dayawanti gets the file with Avni's photographs.
Neil pressures Madhavi to seek answers from Ananya, and Fatima threatens Dayawanti. Meanwhile, Shweta struggles to find out the real intention behind the wedding.
Episodes 202 - 203 - Friday, 26th of March 2021
Madhavi informs Neil about Ananya's bullet wound! Elsewhere, Ananya informs Shweta that her marriage is a business deal to profit Dayawanti.
Neil goes out to look for Avni and expose her. Meanwhile, Dayawanti attempts to escape from the hospital.
Episodes 204 - 205 - Saturday, 27th of March 2021
Avni and Neela plan to stop Neil and Riya's marriage, and Riya loses control of her emotions and slaps Avni. Later, Dayawanti returns home, and she catches Neela and Avni by surprise.
Neil plans to collect Fatima and Avni's hair samples for a DNA test during the sangeet ceremony. Later, Riya expresses her doubt about getting married to Neil.
Episodes 206 - 207 - Sunday, 28th of March 2021
Ali asks Riya to elope with him and commands Avni to ensure that Riya accepts his proposal. Later, Avni steals Aman and Dayawanti's passports.
When Neil receives the DNA results, he decides to arrest Avni, and when Riya fails to reach out to Ali, she leaves the house alone. Later, Neil discovers Daywanti's intentions; will he change his mind about Avni?
Episodes 208 - 209 - Monday, 29th of March 2021
Prakash brings Avni home to a furious Neil. Avni urges Neil to annul their marriage, although Neela pleads with him not to do so.
The Mehta mansion gets auctioned, and the shift of events makes Dayawanti furious.
Episodes 210 - 211 - Tuesday, 30th of March 2021
Neil arrests Neela and instructs Avni to do as he says to secure her release. Meanwhile, Dayawanti thinks of the memories she created while at the house, leaving her in a dilemma.
Avni's attempts to prepare food fail to bear fruits, and she gets into trouble for that. Ali fills Neela in on his plan to help Avni annul her marriage to Neil.
Episodes 212 - 213 - Wednesday, 31st of March 2021
Neil prepares a romantic setting to mark his first night with Avni.
When Avni prepares his milk, she spikes it. Neil drinks some of it and makes her drink the rest.
Avni
After the traumatic experience that nearly left her dead, she goes on another mission to expose Dayawanti. She pretends to be Ayanda and attracts Neil, who helps her get close to Dayawanti. She comes up with enough evidence to incriminate her, although Dayawanti finds her way out. Her dilemma comes when she finds it hard to tell Ali the truth; hence, she gets married to Neil unwillingly. When Neil discovers what she has been hiding, he gets so furious and punishes Neela for it. How will she end the marriage?
Dayawanti
Avni feeds Dayawanti with hurtful information about the Mehtas, and when she publishes the details about Dayawanti's biography, they leave Dayawanti ashamed of her actions. Avni's effort bear fruit and her house gets auctioned. Is this the end of the road for her? Will she strike back?
My Identity teasers for March 2021 must have made you fall in love with the show. If you wish to find out more details about the drama, tune in to Star Life from Mondays to Sundays at 20h00 and 20h30.
READ ALSO: Generations: The Legacy teasers: March 2021
Briefly.co.za recently published Generations teasers for March 2021. The hype in the highlights of the show is worth checking out.
In Generation teasers, Ayanda unwittingly reveals sensitive information, and when she finds out the truth about a conversation, it hurts her. Meanwhile, Tracy comes across information she could use to prove her innocence. Read on for more details about the plot of the show.
Source: Briefly News