Sacred Relationships teasers for March 2021 are out, and the drama in the show seems to have taken a new trajectory. Mishti's love triangle leaves her in a dilemma, and her desire to change her life and her lack of control make her feel imprisoned. Check out these details for more information on what her fate will be.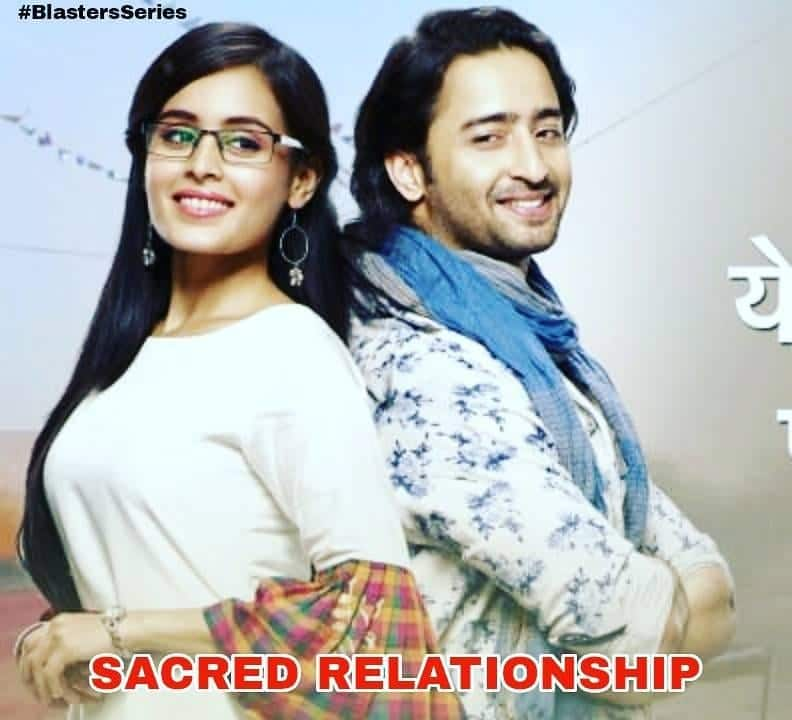 Sacred Relationships storyline features the conflict between civilisation and traditions. Mishti finds herself in a complicated situation after her family chooses a suitor for her despite her desire to end up with the man she loves. Her attempts to convince her family to let her choose what she wants in life causes her to cross paths with them. Check out Sacred Relationships teasers for March 2021 for updates on how she will handle this situation.
Sacred Relationships March 2021 teasers
In the most recent Sacred Relationships episodes, Mishti seemed to have so much on her plate. The pressure from her family was unbearable. When she fell in love with Abir, she wished to have a happy ending with him, and Kuhu and Kunal equally hoped to end up together. However, Kunal's family proposed Mishti's marriage to Kunal, making them uncomfortable. How will they voice their interests regarding the people they love?
Episodes 49 - 50 - Monday, 1st of March 2021
Kunal excitedly prepares a surprise for Mishti, and while at it, he crosses paths with Abir, leading to a heated argument. Later, Kunal discovers something that leaves him shocked.
Meenakshi seeks the Maheshwaris' opinion about her new plan. Elsewhere, Mishti thinks about her surgery and whether or not she will survive.
Episodes 51- 52 - Tuesday, 2nd of March 2021
Kunal treats Mishti rudely although Abir comes to her rescue and defends her. Kuhu's action get to Kunal's nerves, and he fires Mishti from her job.
Kuhu gets overwhelmed by emotions and commands Mishti to leave the house. Later, Mishti agrees to help Kuhu although she continues to have doubts about the future of her relationship and whether or not she is making the right decision.
Episodes 53 - 54 - Wednesday, 3rd of March 2021
Abir plans for his final meeting with Mishti before the Goddhana Rasam ceremony. Later, Rajshir expresses his fears about Meenakshi's wrath.
Mishti finds out disheartening details about Kunal's relationship, and it makes her displeased. Meanwhile, Abir goes through Mishti's diary, and it forces him to make a hasty decision.
Episodes 55 - 56 - Thursday, 4th of March 2021
Meenakshi and Parul proceed with their sneaky plans during the Goddhana ceremony, and Naman shows up unexpectedly. As Abir joins everyone else at the ceremony, Mishti does something that leaves everyone shocked.
Mishti puts her life at stake to rescue Meenakshi, and in the process, she finds out the shocking truth. Later, Kunal makes a shocking revelation that leaves Mishti dumfounded.
Episodes 57 - 58 - Friday, 5th of March 2021
Meenakshi provokes Kunal to turn against Mishti, and Abir worsens the situation by confessing. Later, Mishti makes a stern declaration leaving everyone in shock.
Meenakshi ends her relationship with the Maheshwari family members, and Abir defends Mishti from the hate from his family members. Later, Abir and Kunal cross paths, and it culminates in a heated argument.
Episodes 59 - 60 - Saturday, 6th of March 2021
Kunal's irresponsible behaviour gets at Abir; hence, he slaps him. Later, they squash their feud, and Kunal promises to end his ties with Mishti and move on with his life.
Meenakshi feels proud of her son's gesture, and Abir receives some shocking news. Later, Mishti shocks everyone when she makes a tough decision.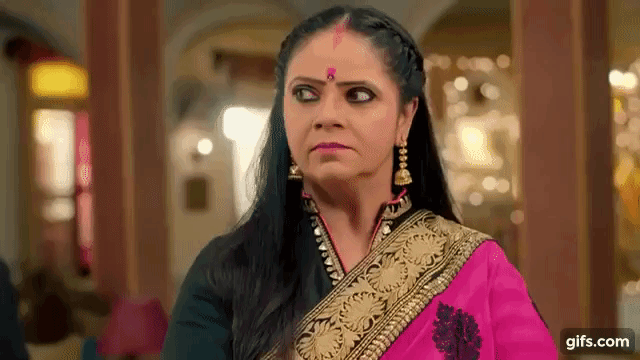 Episodes 61 - 62 - Sunday, 7th of March 2021
Officers from the income tax department raid the Maheshwaris, and their presence prompts Kuhu to make a bold step. Meanwhile, the bond between Mishti and Abir grows stronger.
Kunal listens to Abir and promises to help the Maheshwaris. Elsewhere, Mishti and Abir fail to catch their bus; hence, they enjoy a romantic ride back home.
Episodes 63 - 64 - Monday, 8th of March 2021
Mishti supports Abir in fixing the situation at the school. Later, Abir asks her to marry him. The proposal leaves Kunal and Kuhu dumbfounded.
Kunal decides to ruin Mishti and Abir's romantic moment by staying around, and later, Abir opens up to Kunal about his feelings.
Episodes 63 - 66 - Tuesday, 9th of March 2021
Mishti and Abir find out about the budding love between Kunal and Kuhu. However, the mood changes after Kunal and Kuhu get abducted.
Mishti makes a bold step and tries to escape. However, the goons catch up with her and threaten to kill her. Will anyone come to her rescue?
Episodes 67 - 68 - Wednesday, 10th of March 2021
Yashpal tips Mishti about Abir's whereabouts, and Varsha finds out the shocking truth about Kunal and Kuhu. Later, Abir and the love of his life hook up at the temple.
Meenakshi grills Mishti and questions her about her upbringing, and Varsha slaps Kuhu for backbiting Mishti. Later, Vishambar makes an unexpected announcement to his family members.
Episodes 69 - 70 - Thursday, 11th of March 2021
Mishti and Abir are shocked to see an intoxicated Kuhu desperately looking for Kunal, and Jasmeet turns Varsha against Mishti.
Abir teases Mishti, and Kunal conciliates Kuhu. Later, Kunal meets someone from his past, and it shocks him.
Episodes 71 - 72 - Friday, 12th of March 2021
Abir cancels the plan for a double date, leaving Kuhu and Mishti angry. Meanwhile, Shweta loses control of her feelings for Kunal.
Abir discovers incriminating information about Shweta and threatens to expose her. Later, he joins Mishti in planning for Kuhu and Kunal's meeting.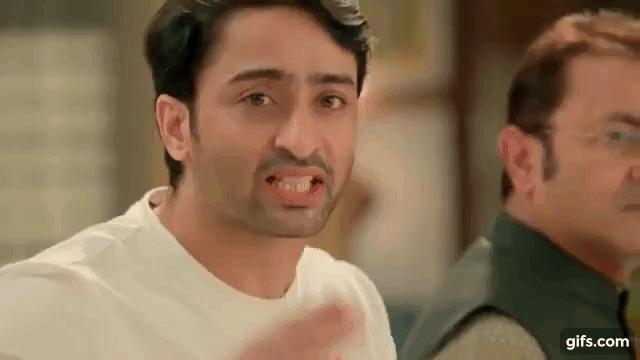 Episodes 73 - 74 - Saturday, 13th of March 2021
Meenakshi concocts a plan to separate Kuhu and Kunal, and Abir performs with Mishti. Later, Abir spots Kunal and Shweta together, and it makes him concerned.
Parul learns of Meenakshi's new plan, and it shocks her. Meanwhile, Mishti tries to stop Shweta and Kuhu from hooking up.
Episodes 75 - 76 - Sunday, 14th of March 2021
Shweta's confession catches Kuhu by surprise, and Abir shows up on time to rescue Mishti from being harassed. Later, Shweta updates Meenakshi about their successful plan.
Mishti and Abir share a romantic moment, and it makes Kunal angry. Later, Vishambar confronts Kuhu and Mishti about the disturbing picture he received.
Episodes 77 - 78 - Monday, 15th of March 2021
Meenakshi realises that Abir loves Mishti; hence, she decides to use Kuhu to ruin their beautiful relationship. Later, Kuhu opens up to Kunal about what she feels towards him.
Mishti locks the room and ruins Kuhu's plan to escape and hook up with Kunal. Later, she spies on Abir and is shocked to find out how much he loves her.
Episodes 79 - 80 - Tuesday, 16th of March 2021
Mishti and Kunal have a candid conversation about being in love, and later, Kunal loses control of his emotions and mentions Kuhu's name during a family activity.
Yashpal's proposal catches Vishambar and the rest of the family by surprise. Kunal witnesses Meenakshi's anger, and it leaves him shocked.
Episodes 81 - 82 - Wednesday, 17th of March 2021
Abir makes a promise to Kuhu's parents, and Kunal feels guilty for betraying her. Later, Mishti goes out during a heavy thunderstorm to look for the love of her life.
Abir gets involved in a gruesome road accident, and Mishti tries to rescue him from the wreckage. Later, Yashpal reaches out to a concerned Meenakshi about the sudden turn of events.
Episodes 84 - 84 - Thursday, 18th of March 2021
Abir questions Mishti for risking her life trying to rescue him. Later, Meenakshi abruptly decides to go and visit the Maheshwaris.
Meenakshi's gesture leaves the Maheshwari family members shocked. Later, Vishambar makes an unexpected decision about Kuhu's marital life, and Abir contemplates whether or not to tell Mishti the truth.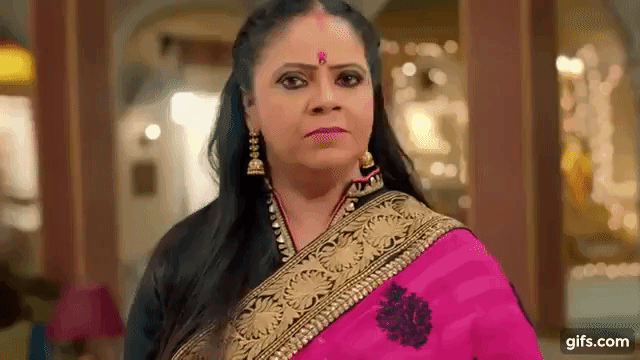 Episodes 85 - 86 - Friday, 19th of March 2021
As Kunal spends time with Kuhu, he makes a shocking confession. Later, he joins Meenakshi, and together they concoct a secret plan.
Meenakshi and Kunal come up with a plan to separate Mishi and Abir. Later, he creates a scene at the boutique, giving Meenakshi the chance to make a shocking statement to Abir.
Episodes 87 - 88 - Saturday, 20th of March 2021
Meenakshi asks the Maheshwari family members out for a get-together although she plans to strike again.
Meenakshi gets humiliated at her party; hence, she reaches out to the Maheshwaris for help. Later, Kunal eavesdrops on Mishti making a shocking statement.
Episodes 89 - 90 - Sunday, 21st of March 2021
Kuhu opens up to Kunal about an unexpected revelation regarding her relationship with Mishti. Later, Mishti contemplates whether or not to apologise to Meenakshi.
Abir and Mishti go out for a coffee date, and later, Abir eavesdrops on Meenakshi and Parul's secret conversation as Mishti tries to befriend Kuhu.
Episodes 91 - 92 - Monday, 22nd of March 2021
Abir and Yashpal share a light-hearted moment, and Vishambar questions Mishti about her actions. Later, Abir comes bearing a gift for the love of his life.
Abir fails to complete a challenge that Mishti proposes during the engagement celebration. Later, Kuhu spots Kunal and Shweta in a compromising position!
Episodes 93 - 94 - Tuesday, 23rd of March 2021
Kunal makes Kuhu promise to complete a secret task after they get engaged, and the Maheshwari family members receive some shocking photographs.
Varsha confronts Mishti about the photographs, and Abir promises to expose the culprit. Later, Abir and Mishti discover the shocking truth.
Episodes 95 - 96 - Wednesday, 24th of March 2021
After learning about Kuhu's conspiracy, Mishti confronts her. Later, Mishti tries to express her love for Abir although Abir seems overwhelmed by everything.
Kunal rebukes Kuhu, and Abir refuses to give in to Mishti's attempts to express her love for him. Mishti prepares a special surprise for Abir during the Sangeet ceremony.
Episodes 97 - 98 - Thursday, 25th of March 2021
During the Sangeet ceremony, the Maheshwaris compete against the Raajvansh family members. Later, Mishti amazes everyone with her performance, and it catches Abir by surprise.
Mishti opens up to Kabir about her feelings for him; however, Meenakshi gives Mishti an unbelievable ultimatum.
Episodes 99 - 100 - Friday, 26th of March 2021
Yashpal makes a request that leaves Varsha shocked, and Meenakshi gives Mishti an ultimatum. Later, Mishti's confession leaves everyone shocked.
Meenakshi expresses her fury at Mishti and Abir, and Kunal and Kuhu make an unexpected decision. Later, Nidhi eavesdrops on a troubling conversation between Yashpal and Abir.
Episodes 101 - 102 - Saturday, 27th of March 2021
Yashpal begs Paral not to reveal the truth, and Mishti's behaviour shocks Abir. Later, Meenakshi makes an outrageous demand to Mishti, and it leaves her shocked.
Things turn from bad to worse when Kunal declines to marry Kuhu.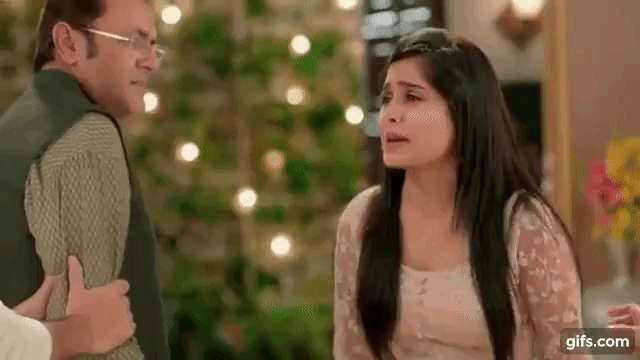 Episodes 103 - 104 - Sunday, 28th of March 2021
Parul crosses Meenaksi's boundaries, and it makes her feel humiliated. Kunal struggles to open to Kuhu about his feelings while Mishti and Abir share a kiss.
Meenakshi worries when she finds out that an intoxicated Kunal is spending time with Kuhu. Later, Kuhu puts Mishti in a problematic situation.
Episodes 105 - 106 - Monday, 29th of March 2021
Ananya surprises everyone when she unexpectedly shows up while Abir applies Mehendi on Mishti's head. Later, Parul overhears Meenakshi threatening Mishti.
Parul questions Meenakshi for being too harsh on Mishti, who uses Ananya to execute her plan. Later, Kunal loses control of his emotions and vents his anger on Parul.
Episodes 107 - 108 - Tuesday, 30th of March 2021
Mishti does the unthinkable during the Haldi ceremony, and Kunal prepares a special surprise for Kuhu. Later, an enraged Varsha slaps Mishti.
Mishti opens up to Kuhu about the truth about her relationship; the confession leaves the Maheshwaris shocked. Parul's unforeseen confession brings the Haldi ceremony to an unexpected halt.
Episodes 109 - 110 - Wednesday, 31st of March 2021
A sad Mishti leaves her house, and Kuhu finds it difficult to contain her excitement about her wedding.
Meenakshi comes up with a new plan to ruin Kuhu's wedding before it happens. Will she succeed?
Mishti
Mishti focuses on growing her relationship with Abir, and despite the challenges, they agree to get married. Meenakshi comes into the picture and manipulates them. She lures Mishti into siding with her, and as they plan to execute her plan, everything fails to work in Mishti's favour, leaving her devastated. Is it the end of her relationship with Abir?
Meenakshi
Meenakshi disregards the idea of Kunal dating Kuhu and Mishti being with Abir. Therefore, she concocts smart plans to ruin their relationships and friendships. She blackmails Mishti into unwittingly agreeing to side with her. She also halts Kuhu's relationship. However, Parul overhears her threatening Mishti and promises to let the cat out of the bag. Will her plan work before it is too late?
Sacred Relationships teasers for March 2021 are the tip of the iceberg on what to expect from the show. If you wish to find out more details about the soap opera, tune in to Star Life from Mondays to Sundays at 19h00 and 19h30.
READ ALSO: Suidooster teasers: March 2021
Briefly.co.za recently published Suidooster teasers for March 2021. You should follow up with the drama in the soapie.
Suidooster teasers highlight Siya's woes and how every person who offers to help him gets disappointed by his unwillingness to get better. Kaashifa's pressure to plan her wedding causes her to ruin beautiful friendships. Meanwhile, Carmen's marriage is on the rocks, and her attempts to save it hit a dead end.