After lots of anticipation, the Ice Adonis teasers have finally been released! Amazingly, this soapie is not what you should miss because of its exciting events. Even though the television drama series is still new on the screen, the take-off has proven that it will be an exceptionally interesting show.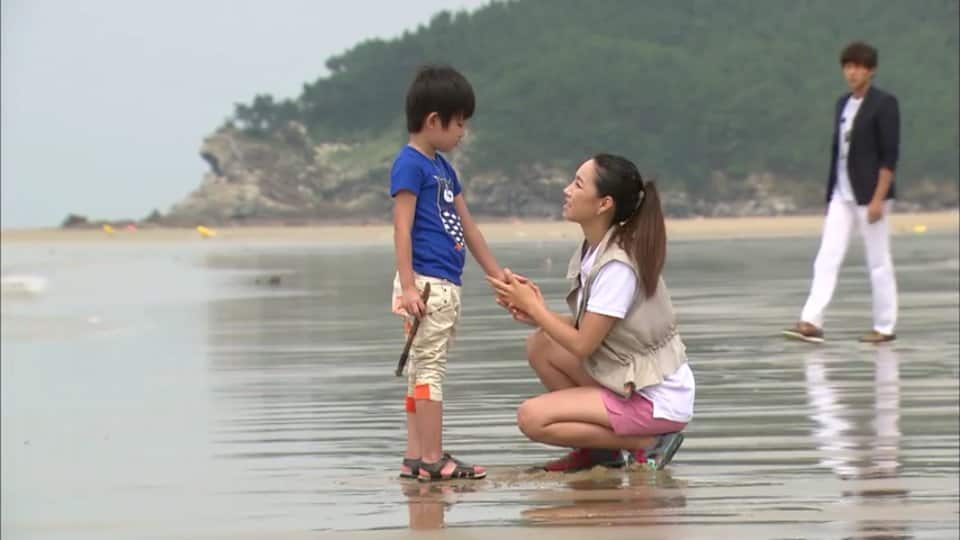 Also known as Yello Boots, the South Korean television show is set in J Cosmetics, a high-fashioned and glamorous world of major corporations. The twists and turns of the Ice Adonis synopsis focus on stepsisters who develop hatred because of their contentions. This was after one of them was framed for a murder. The aggrieved sister struggles to regain her life and the love stolen from her. Will things ever get to normal again?
Ice Adonis telenovela for March 2021
Ice Adonis cast members like Lee Yoo-ri, Yoon A-jung, Jung Chan, and Hyun Woo-sung are some of the actors to watch out for. Now, the show airs on eExtra. Check out the highlights below to have an idea of what to expect this month.
Episode 31 - Monday, 1st of March, 2021
James misses Yvonne, and Eunice becomes devastated after getting to know about it. Kevin begins to write letters to Yvonne using a pseudonym, who then replies.
Episode 32 - Tuesday, 2nd of March, 2021
Eunice appears on television to assist in promoting the brand alongside James. Interestingly, she enjoys the limelight, only that the producers deceive them into working as volunteers at the same place as Yvonne.
Episode 33 - Wednesday, 3rd of March, 2021
Yvonne delivers a baby boy during childbirth and calls him Cyrus. Kevin has emotional feelings for Yvonne. Eunice needs to fight for James' affection as he constantly thinks of Yvonne.
Episode 34 - Thursday, 4th of March, 2021
Yvonne does not want James to see her, and Charles discovers that Katherine gave a nurse a note accusing Eunice. The home that she is transferred to makes it easy for her to locate more evidence to back up her claims.
Episode 35 - Friday, 5th of March, 2021
Eunice thinks Katherine died, and so, she tries to stage it as a suicide. Yvonne gets to know about it and decides to visit her at the hospital. After confronting Susie, Eunice breaks the CD.
Episode 36 - Monday, 8th of March, 2021
Yvonne requests her cellmate to keep a watch on her mother and sister. She discovers that Eunice and James have a child after going to prison in search of a marketing job.
Episode 37 - Tuesday, 9th of March, 2021
James does not feel comfortable having a baby with Eunice. Yvonne realises that she will not keep Cyrus longer than expected, and because of this, she gets a couple to adopt him.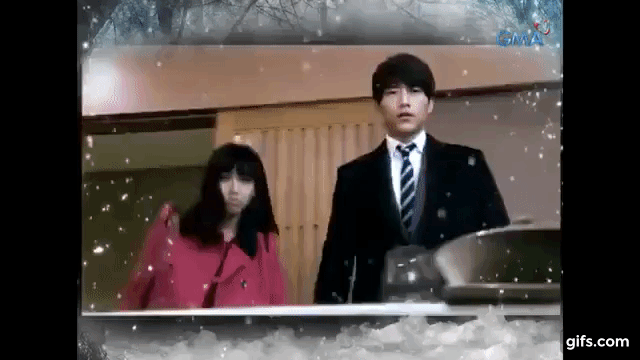 Episode 38 - Wednesday, 10th of March, 2021
Yvonne comes out of jail and looks forward to having her son back, only that there are complications. James' reasons for getting married to Eunice become questionable. Eunice plans to have Yvonne locked behind bars again.
Episode 39 - Thursday, 11th of March, 2021
Eunice plans to see Yvonne to execute her plans, but unfortunately for her, things do not work out as planned. Yvonne is rushed to hospital after collapsing, and from there, she goes to stay with Stella.
Episode 40 - Friday, 12th of March, 2021
Yvonne attempts to locate Cyrus, while Eunice offers her money to go away. After agreeing to the offer, Yvonne uses the money to hire a detective who would search for Cyrus.
Episode 41 - Monday, 15th of March, 2021
Yvonne confronts Eunice and her family concerning what they are doing wrong, but they dismiss her accusations. James gets tired of the back and forth drama and moves out.
Episode 42 - Tuesday, 16th of March, 2021
Eunice desires to get Yvonne locked behind bars again, while Yvonne strives to land a job. However, she keeps struggling because of her criminal record. James becomes jealous after seeing Yvonne with another man.
Episode 43 - Wednesday, 17th of March, 2021
James begins to follow Yvonne everywhere she goes and soon discovers from Kevin that Yvonne was innocent all along. Kevin pleads with Eunice to acknowledge that she was the one all along.
Episode 44 - Thursday, 18th of March, 2021
Eunice confronts Yvonne because she is afraid that she might be after James. Later on, Eunice finds out that she is carrying a baby in her womb already. Yvonne becomes miserable because she misses her child desperately. Eventually, her workmate gets to know about her past.
Episode 45 - Friday, 19th of March, 2021
Charles desires that James and Eunice reconcile. Stella and Yvonne begin to work together only for them to see Ted there surprisingly.
Episode 46 - Monday, 22nd of March, 2021
The company receives grievances about Yvonne, and the messages are traced back to Eunice. Eunice wins over James with her pregnancy. Also, James eventually gets to know that Yvonne was innocent all along.
Episode 47 - Tuesday, 23rd of March, 2021
Ted inquires about Yvonne's past before going to Kevin. There, he informs him that he firmly believes that Yvonne is innocent. As much as Yvonne wants to leave her job, Ted will not let her.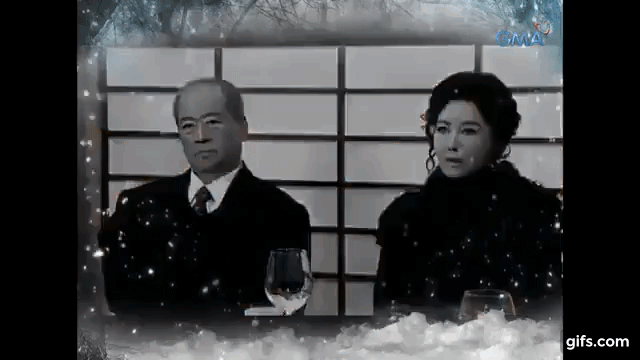 Episode 48 - Wednesday, 24th of March, 2021
Yvonne shows up on a shopping network. After Eunice gets to know about it, she tries to ruin things naturally. In fact, she makes an effort to distract Yvonne from her job.
Episode 49 - Thursday, 25th of March, 2021
Yvonne has to leave work after Eunice abandons Susie. Nevertheless, Yvonne manages to locate where she is before the commencement of her meeting. When Yvonne confronts Eunice about it, Eunice refuses to take responsibility.
Episode 50 - Friday, 26th of March, 2021
Eunice keeps trying to ruin Yvonne's work, even though none of her plans work out. Later on, Yvonne discovers that Eunice was responsible for her stolen script. James does not believe her lies anymore.
Episode 51 - Monday, 29th of March, 2021
Joan and Eunice support James as he attempts to move to another position at work, while Rose does not want it to happen. Eunice sets up a trick for James.
Episode 52 - Tuesday, 30th of March, 2021
Eunice ends up in the hospital after facing punishment, and James lets her be after getting to know that she lost the baby. Joan blames Yvonne, who feels guilty.
Episode 53 - Wednesday, 31st of March, 2021
James apologises to Eunice, and Eunice requests Yvonne to accompany her somewhere. Rose wants Yvonne and James to reconcile, while Eunice has to say goodbye to Cyrus.
Yvonne
After Yvonne gets to know that Kevin had been sending letters to her using a different name, she starts replying to them. Unfortunately, after she gives birth to Cyrus, she could not take care of him because of her state, so she gets a couple to adopt him. Now that she is out of jail, she does everything possible to locate her beloved son. She uses the money she was offered to hire a detective who would search out for Cyrus.
Eunice
Even though Eunice carries James's baby, she knows that his heart is with someone else, so she has to win over his attention. She has to make sure that Yvonne goes back to prison. Eventually, after James finds out that she carries his baby, he succumbs, but for how long will this be?
Now that you have the highlights, never miss out on any of the episodes. Do not forget to catch the premiere episodes of Ice Adonis teasers on your eExtra at 14h20 from Mondays to Fridays.
READ ALSO: Isono Teasers: March 2021
Check out the latest highlights of Isono teasers for March 2021. As published on Briefly.co.za, the article explains how Gabriel makes peace with the people around him and how he tries to embrace his new life.
Also, find out how his numerous attempts to avoid Abednego do not bear fruits.