Eternal Love teasers for March 2021 are here: Check them out
Eternal Love teasers for March 2021 highlights the mysteries that will unfold before the series comes to an end. Rohan drugs Pari so that he forces her into losing their unborn baby. Will he succeed? On the other hand, Sonakshi fears for her life during an argument with Rohit. She is facing attempted murder charges against Maren. Rohit asks for a divorce while Naren is still fighting for his life at the hospital. Will Sonakshi go to jail for attempted murder?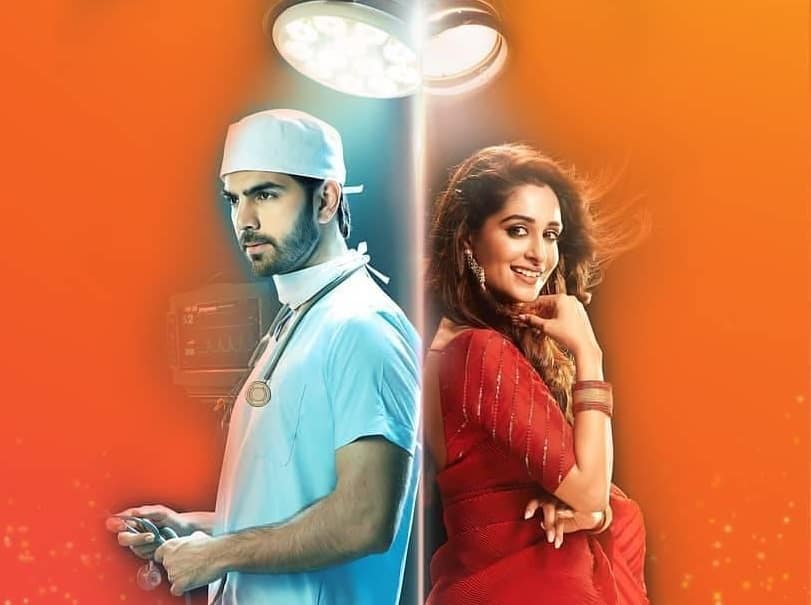 Sonakshi and Sumit's closeness makes Rohit so uncomfortable and jealous that he almost hurts him. Will this change his mind regarding divorcing Sonakshi, or will he lose her to Sumit? The Strange Love series will start to air the next day after watching the Eternal Love season finale.
Eternal love teasers for March 2021
The talented surgeon, Dr. Rohit Sippy, loves science and logic, while a skilled actress, Sonakshi Rastogi, is stuck in fantasy and fiction. The couple finds it hard to understand each other, and their meddling families make everything worse. Find out from March 2021 Eternal Love teasers below if their marriage will withstand the storms.
1st March 2021 – Monday
Episode 151
A suspicious man demands money from Sonakshi to bar him from exposing confidential information about Naren to Veena. The same man sends Veena a parcel while Rohit goes to the hospital.
Episode 152
The anonymous man punishes Sonakshi for going behind his back. Rohit is grateful to his wife, Sonakshi, for her assistance and support. At the same time, Suman notices something shocking.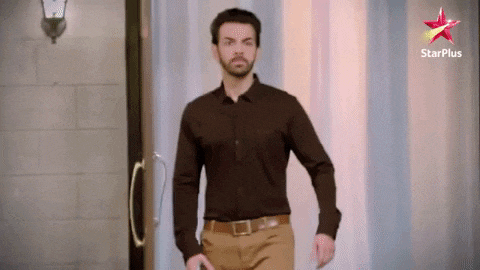 2nd March 2021 – Tuesday
Episode 153
Rohan is frightened when he discovers a well-disclosed camera, and Rohit finds out that his wife has been keeping secrets from him. Sonakshi is dumbfounded when she uncovers the identity of the suspicious man who was blackmailing her.
Episode 154
Ajit is as drunk as a skunk when he accidentally blurts out Naren's secret to Suman. Meanwhile, Veena and Sonakshi are taken aback when they discover that Rohan and Pari are having a romantic affair.
3rd March 2021 – Wednesday
Episode 155
Rohit lets out his disappointment on his wife while Veena, in a rage, slaps Pari. During Sippy's party, Suman reveals a defamatory secret. How will everyone react?
Episode 156
When Veena learns about Naren having a romantic entanglement, she passes out. At the same time, Suman locks Sonakshi out of the house. Shockingly, Rohit slaps Veena!
4th March 2021 – Thursday
Episode 157
In a bid to keep Ajit safe, Sonakshi shoulders all the blame. Meanwhile, Rohit shouts at Sonakshi for lying to him. Nishi promises to ruin Sonakshi.
Episode 158
Tanya cunningly leads to Pari getting jailed, while Naren makes a shocking announcement. Elsewhere. Rohan makes the unexpected decision to legally separate from Tanya, startling the Sippy family.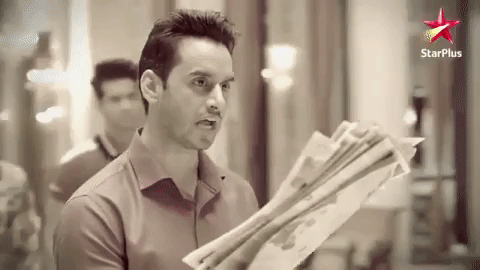 5th March 2021 – Friday
Episode 159
Sonakshi tries to convince Naren to change his mind. At the same time, Tanya threatens Rohan. Elsewhere, Nishi tries to murder Nared to take his property.
Episode 160
Sonakshi feels powerless when Nishi tries to impose Naren's suicide attempt on her. Soon after, a distraught Veena requests that the cops grill Sonakshi and find out the truth.
6th March 2021 – Saturday
Episode 161
Nishi is pissed off when Rohit backs up Sonakshi. Later, Nishi skillfully convinces Veena that Sonakshi is guilty of the attempted murder accusations.
Episode 162
Rohit is angry with Sonakshi once again when he discovers she signed a prenup. At the same time, Nishi is happy when her scheme is successful. Sonakshi gets some upsetting news.
7th March 2021 – Sunday
Episode 163
Rohit and Sonakshi have a heated confrontation, and her life is in danger. She later gives him an ultimatum for saving their marriage, but he insists on getting a divorce.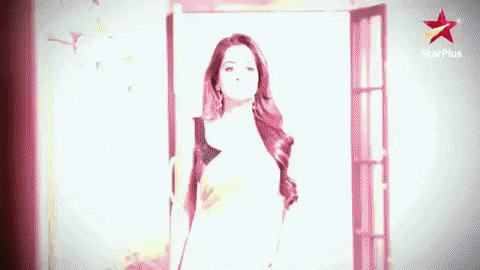 Episode 164
Sonakshi is caught off-guard when Rohit shows up at an event in her honour. She is astonished when the cops show her a video about Naren's killing. Does the video show who did it?
8th March 2021 – Monday
Episode 165
Rohit shames Sonakshi on stage in front of her guests. He lets everyone who attended Sonakshi's honor party know that she fakes her character. The police deliver shocking news to Sonakshi while Pari is in shock upon learning she is pregnant.
Episode 166
Vital clues direct Sonakshi to Nishi's room, and she reaches the entire place thoroughly. YK catches her leaving his room. On the other hand, Rohit tries to get in touch with her.
9th March 2021 – Tuesday
Episode 167
Sonakshi boldly faces Nishi for trying to kill Naren. Nishi tries to turn the tables on her in Veena's presence; therefore, Sonakshi counterattacks by exposing Nishi's evil deeds to Veena.
Episode 168
The Sippy family pour out their anger on Sonakshi, and she receives shocking news about the inspector later. Nishi attempts suicide after creating a huge drama that makes the Sippys pity her.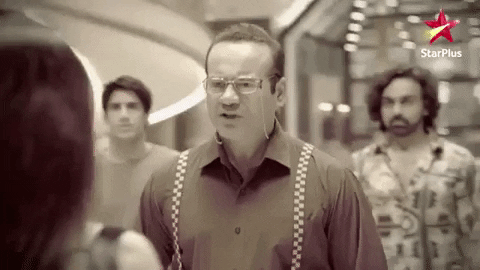 10th March 2021 – Wednesday
Episode 169
Ajit gives Rohit startling news, and Nishi threatens to influence the Sippy into throwing Sonakshi out of the house. Nishi tries to prevent Rohit from discovering the shameful things she did in the past.
Episode 170
Nishi influences Naren's pacemaker and threatens Rohit later. Veena demands that Rohit must annul his marriage with Sonakshi.
11th March 2021 – Thursday
Episode 171
The court charges overwhelm Sonakshi with sadness. She slaps Rohit and storms out of the Sippy Mansion. She gets into a severe road accident as soon as she leaves the house.
Episode 172
Mahesh informs Nishi about Sonakshi's accident. Meanwhile, Rohit hallucinates about the accident because he is highly intoxicated with alcohol. Suman brings cops to the Sippy mansion later and slaps Rohit.
12th March 2021 – Friday
Episode 173
Rohit arrives at the OT drunk, and Pari spikes Tanya's food. Sonakshi swears to work so hard to make more money and gain more respect in society than Rohit.
Episode 174
Four months later, Sonakshi is financially incapable of paying Suman's court bail for him to get out of the police's custody. Pari struggles to hide her secret, and Rohit notices something strange.
13th March 2021 – Saturday
Episode 175
Rohit gets upset when he spots Sonakshi dancing at his friend's bachelor party. She feels helpless and devastated later when Rohit judges Suman harshly.
Episode 176
Rohit sends Sonakshi a balloon on Valentine's day, and Sippys is shocked to learn about Pari's pregnancy during Tanya's baby shower.
14th March 2021 – Sunday
Episode 177
A producer drugs Sonakshi's drink, and Rohan plans to abort Pari's unborn child. Rohit comes to Sonakshi's rescue by preventing her from embarrassing herself.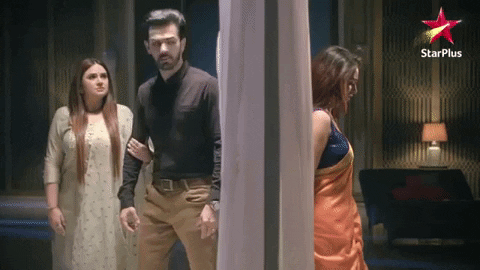 Episode 178
Suman requests Sumit to propose marriage to Sonakshi. Meanwhile, Rohan drugs Pari, and Rohit's unexpected confession takes Sonakshi by surprise.
15th March 2021 – Monday
Episode 179
Sonakshi confronts Rohit, and Tanya encounters a deadly mishap. The Sippys learn about Pari's pregnancy later.
Episode 180
Sonakshi is shocked by what Suman wants to do to Pari's pregnancy, and Rohit calms the situation when the agitated Tanya fights Sonakshi.
16th March 2021 – Tuesday
Episode 181
Sumit is taken aback when Sonakshi shows romantic interest towards him. She also makes an irrational decision, while Rohit tries to contain an airborne disease.
Episode 182
Jealousy takes over Rohit's reasoning, and he attacks Sumit at the bar. Rohit suspects that Sonakshi has contracted a deadly viral infection when her health suddenly deteriorates.
17th March 2021 – Wednesday
Episode 183
Sonakshi breaks Rohit's heart when she threatens to commit suicide while he is attending to her. Doctors diagnose Tanya with severe PTSD, and Naren gives Nishi shocking information.
Episode 184
Rohit's heart bleeds upon detecting signs and symptoms of a dangerous infection in Sonakshi. Later, Sumit and Rohit desperately look for Sonakshi when she goes missing. On the other hand, Nishi threatens Naren.
18th March 2021 – Thursday
Episode 185
Rohit searches Nishi's office and discovers the truth about Sonakshi's health condition. He threatens to kill Nishi if Sonakshi gets hurt. Rohan pays Pari a suspicious visit.
Episode 186
Suman apologizes for misunderstanding Rohit. While Sonakshi struggles to escape from Veena's trap in vain, Rohit suspects Nishi's intentions towards Sonakshi.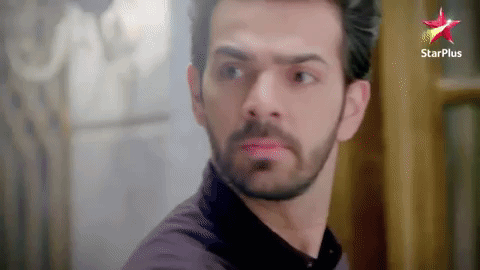 19th March 2021 – Friday
Episode 187
Rohit discovers that Sonakshi's blood might cure the virus, and Nishi learns the shocking truth about Sonakshi's abduction.
Episode 188
Sonakshi lays out an absurd condition that must be fulfilled for her to undergo a dangerous medical procedure. The doctors want to draw the virus's antidote from her body.
20th March 2021 – Saturday
Episode 189
Sonakshi's health worsens rapidly after receiving an injection that contained the virus. Tanya finds out a devastating truth about her pregnancy.
Episode 190
Rohit recalls the romantic moments spent with Sonakshi to comforts himself, and Rohan offers Pari an unethical request. Later, Sonakshi learns the bitter truth about Rohit.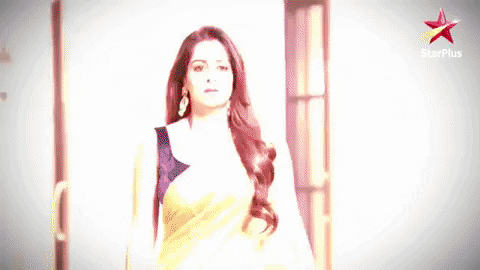 21st March 2021 – Sunday
Episode 191
Pari agrees to give her child to Tanya if she meets a troublesome condition. Nishi rejoices over Rohit's worrying health, and Sonakshi plans to meet him.
Episode 192
Rohit recognizes Sonakshi when she visits him disguised as another person. She later finds out the bewildering truth, and Rohit goes into a comma.
22nd March 2021 – Monday
Episode 193
Sumit hides his identity to help Sonakshi, but Nishi suspects danger before Sonakshi executes her plan. The doctors declare Rohit dead while his wife is stuck inside the lift.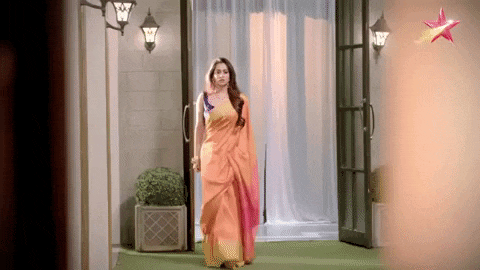 Episode 194
Nishi is shocked to learn Rohit is out of danger, and Rohit shares shocking secrets with Sonakshi when he regains consciousness. They join forces to fight Nishi.
23rd March 2021 – Tuesday
Episode 195
Rohit and his wife share a special moment when he brings her back to the Sippy mansion, and Pooja finds a startling discovery later.
Episode 196
Rohan rebukes Tanya for reprimanding Pari, and Nishi suspects a dishonest game concerning Parvati's identity. Sonakshi exposes Nishi's true colors before the Sippy family.
24th March 2021 – Wednesday
Episode 197
Veena throws Roha out of the Sippy family mansion in anger when Sonakshi leaves the house. Nishi is disappointed in Pooja's blunder.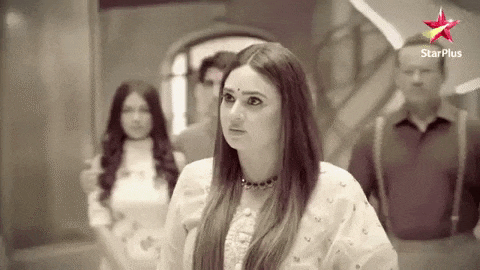 Episode 198
In Eternal Love final season, Veena pours her anger on Nishi after her devilish plans are exposed, and Rohit reconciles with his wife.
Sonakshi
She is shocked when she discovers Rohan and Pari's romance and unveils the identity of an anonymous man who has been blackmailing her. Nishi accuses her of attempting to kill Naren, but she manages to vindicate herself. Rohit and Sumit help her play a mind game on Nishi until they bring her devilish plans to the limelight.
Rohit
Rohit is blindfolded by anger when he discovers that his wife, Sonakshi, has not been entirely honest with him. He backs up Nishi when she accuses his wife of almost killing Naren and asks for divorce. Later, he fights for his wife's love when he notices that Sumit is romantically interested in her.
Have you found the show interesting after reading Eternal Love teasers for March 2021? The series is such a thrilling show that it will have you seated at the edge of your seat every time you tune in. Catch the show's full episodes on Starlife from Mondays to Sundays at 6:00 pm.
READ ALSO: The Evil Eye Teasers: March 2021
Briefly.co.za recently published The Evil Eye teasers for March 2021. The show remains one of the best Indian supernatural shows for all fans of thriller movies and series. Tara has suspicions regarding Mayank, who later discloses his real identity to her and helps her escape.
On the other hand, after being barred from treating Piya, Mohana targets Munna to make Piya and Ansh seek her help. Will her plan work? Tune in to enjoy this drama series' incomparable entertainment.
Source: Briefly News