Coming up on The Evil Eye Teasers this March 2021: Updated
The Evil Eye teasers for March 2021 episodes highlight Piya and Ansh's reunion, which is cut short after a raid by water monsters. They are later involved in a fierce battle with Mohana that puts Adtya in danger. How will they ensure their Adi is safe? Read the teasers to find out.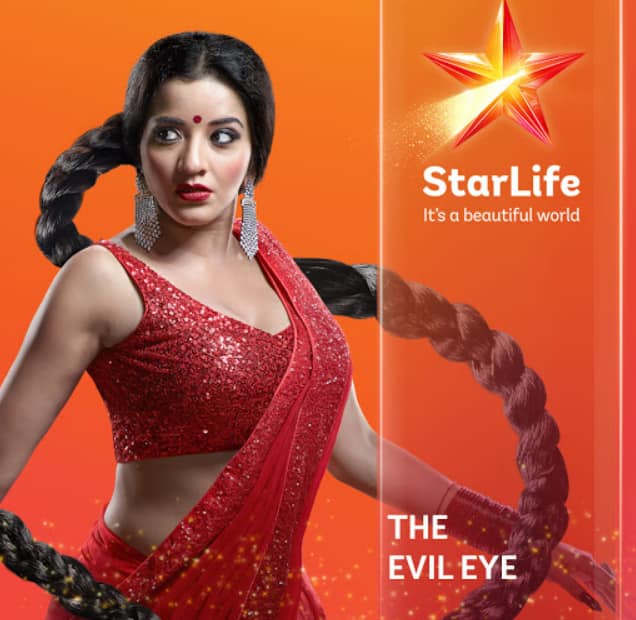 Tara has suspicions regarding Mayank, who later discloses his real identity to her and helps her escape. On the other hand, after being barred from treating Piya, Mohana targets Munna to make Piya and Ansh seek her help. Will her plan work?
The Evil Eye Teasers March 2021
The Evil Eye StarLife remains one of the best Indian supernatural shows that offer thriller fans incomparable entertainment. What will happen to Ansh and Piya in The Evil Eye March episodes? Find out from these teasers.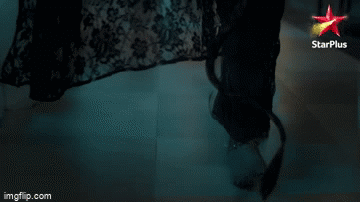 Monday, 1st March 2021 (Episodes 186 and 187)
In the process of finding where Aditya is, the family discovers that he has turned into a jaljeev. Meanwhile, Saavi tries to give Tara a warning. Will she take it seriously?
In order to rescue Munna, Piya transforms into a Jalpari as Mohana goes to be with the family. On the other hand, Tara has suspicions regarding Mayank. Meanwhile, Mohana discloses her malicious acts to Vedashri.
Tuesday, 2nd March 2021 (Episodes 188 and 189)
Nishant and Ansh are looking for Piya, who is being threatened by a group of sailors. Meanwhile, Tara sees a sign that signifies the existence of dark power. Will she act?
Ansh and Piya meet again, but the reunion is interrupted by a group of water monsters. On the other hand, Tara manages to unmask the identity of the mysterious entity that has been terrorizing her peace for some time now.
Wednesday, 3rd March 2021 (Episodes 190 and 191)
Ansh succeeds in rescuing Piya, but he had to endure a fierce fight. Later, Mayank and Tara have the first night, and Mayank reveals some surprising details regarding his mother.
Piya manages to rescue Ansh from the water monsters, and Nishant is increasingly worried about her. Saavi and Naman manage to get the Makshika fairy to help rescue Piya.
Thursday, 4th March 2021 (Episodes 192 and 193)
Mohana is willing to heal Piya, but the Rathods do not allow it. She then turns to Munna so that Ansh and Piya will come for her assistance as Nishant's suspicions about her increase.
Piya decides to accept the proposal offered by Mohana so that Aditya can be rescued. On the other hand, Shekhar makes Ansh suspicious when he comes home with another problem. Will Ansh find out the truth?
Friday, 5th March 2021 (Episodes 194 and 195)
Rahul torments Mohana using his magical capabilities. On the other hand, Tara comes into contact with Mayank's ex-lover, Sanam. How will things go?
Mohana and Kohra make a deal while Sanam finds out details concerning Panama's malicious plans. Will he do something to stop Panama? Meanwhile, Tara finds out details that turn out to be a crucial tip.
Saturday, 6th March 2021 (Episodes 196 and 197)
Tara does not want Panna to go through, so she spills ginger juice to block her way. Piya ends Rahul's life and later reveals details about her knife. On the other hand, Mohana makes everyone know the real identity of Rahul.
Mayank makes Tara see who he really is and later aids her to break away with Saavi and Naman. Meanwhile, Ansh warns the family regarding Kohra's planned attack on them.
Sunday, 7th March 2021 (Episodes 198 and 199)
Nishant finds out who Rahul is while Tara comes to Mayank's rescue. Later, Panna makes people know about her cunning plans.
Mohana and Ansh do not want the visitors to spot Rahul's lifeless body, so they struggle to find a place to hide it. On the other hand, Tara and Sanam work together to ensure that Panna's deeds are known.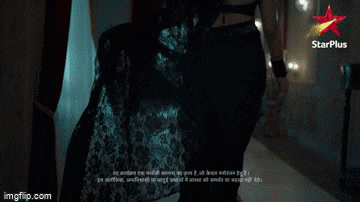 Monday, 8th March 2021 (Episodes 200 and 201)
Panna finds out what Sanam and Tara are planning something after listening to their conversation. Meanwhile, Nishanth and Ansh look for a way to get rid of Rahul's body.
Shalaka looks for the body of Rahul and then threatens to end Mohana's life. On the other hand, Tara comes to Mayank's rescue when she stops Panna from tormenting him.
Tuesday, 9th March 2021 (Episodes 202 and 203)
Ayush and Nishanth have a conversation regarding how they will get rid of Rahul's lifeless body while Shakala accosts Ayush. Saavi and Naman come to know the truth and are stunned.
Shalaka takes over Neha during the celebration of her Mehendi ceremony. On the other hand, Tara sees a weird manifestation while Nishant makes Ansh aware of the secret that will help him avoid being taken over by the power of Shalaka.
Wednesday, 10th March 2021 (Episodes 204 and 205)
Ansh devises a scheme that will make him defeat Shalaka. On the other hand, Tara comes across a mystifying picture, while Shalaka's increased suspicions place the Rathods in a problematic situation.
The Rathods manage to defeat Shalaka. Elsewhere, Tara receives disturbing news while Ansh tries to get away from an enormous Shalaka as he tries to hide Rahul's body.
Thursday, 11th March 2021 (Episodes 206 and 207)
Mohana makes up his mind to work with Shalaka so that they locate who killed Rahul. On the other hand, Sanam and Tara come across shocking facts regarding Panna.
Piya and Ansh set out in search of Munna. Elsewhere, the Rathods are ambushed by Mohana. Later, Tara makes Mayank aware of some shocking truths regarding Panna in her presence. Will Panna defend herself?
Friday, 12th March 2021 (Episodes 208 and 209)
Chaitrali stabs Mohana when she tries to murder Vedashri, while Tara receives intimidation from Panna. On the other hand, Nishant gets ready to fight Mohana.
In an attempt to save Adi, Piya engages in a fight with Shalaka. Elsewhere, the Rathods do everything in their power to get rid of Mohana's illusions while Sanam educates Naman regarding Heera, a parrot with magic powers.
Saturday, 13th March 2021 (Episodes 210 and 211)
Ansh ignores the warnings given by Nishant as he stabs Vedashri, putting himself in danger. On the other hand, Heera is nowhere to be found after becoming a human being.
Ansh murders the family, including Piya, but Nishant cannot do anything to rescue them. On the other hand, Tara makes Mayank know the real identity of Heera.
Sunday, 14th March 2021 (Episodes 212 and 213)
The Rathods embark on a journey to get back in time. On the other hand, Vedashri is busy with Ruby and Ansh's wedding preparations as Mohana returns. Is Piya gone for good?
Ansh gets flashbacks of the past after stepping on an earring belonging to Piya. The Rathods are still in shock as Ansh pours holy water on Ruby. When will he come back to his senses?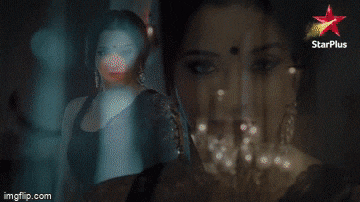 Monday, 15th March 2021 (Episode 214 and 215)
Ansh is looking for a way to ensure that the Rathods get back to their senses. On the other hand, Mohana is devising another evil scheme. Later, Ansh gets successful in locating Piya.
Tuesday, 16th March 2021 (Episode 216 and 217)
Nishant makes use of Pataal Ketki to corner Ansh. He later tries to find a way to break free from captivity. Who will rescue him?
The Rathods do everything in their power to ensure that Dilruba does not fulfill her mission. On the other hand, Ansh tries hard to prevent Naman and Piya's marriage from taking place.
Wednesday, 17th March 2021 (Episode 218 and 219)
Piya recalls the events that took place in the past. Elsewhere, Mohana leaves with Munna and later tries to kill the Rathods after they attempt to escape.
Piya and Ansh manage to locate Munna, and Nishant ensures that they get to the present. Later, Mohana's disappearance worries Piya as they cannot locate her hiding place. When will she strike?
Thursday, 18th March 2021 (Episode 220 and 221)
Adi and Piya are not able to get from the underground after being trapped as Nishant discloses some shocking details. On the other hand, Ansh wonders where Adi and Piya could be and is determined to locate them.
An unlikely ally gives Ansh a helping hand so that they can rescue Munna and Piya. Later, the appearance of an unexpected individual shocks them. Why?
Friday, 19th March 2021 (Episode 222 and 223)
Piya and Ansh unearth a surprising detail regarding Karan's past life. Elsewhere, Naman and Saavi work together to ensure Panna is cornered.
Nishant learns a disturbing detail about Karan as he attacks him with Pataal Ketki. Naman makes up his mind to marry Sanam, and Saavi gives him a warning regarding the consequences he is likely to face.
Saturday, 20th March 2021 (Episodes 224 and 225)
Karan is devising a scheme against Adi and Piya as Piya gets suspicious of him. Will she discover his evil plan? Karan continues to hold Nishant captive. Elsewhere, an exuberant Dilruba ties the knot with Naman.
The evil trap that Karan and Mohana set up gets the Rathods. Nishant gives Ansh a warning while Saavi is planning to make Dilruba's deeds known.
Sunday, 21st March 2021 (Episodes 226 and 227)
Nishant manages to set the Rathods free and makes them aware of Karan's mischievousness. On the other hand, Naman comes to learn that Sanam has disappeared while Saavi finds out about some shocking details.
Adi and Piya are transformed by Karan into a stone, a situation that angers Ansh, and he fights him. On the other hand, Naman is mystified while Guru Ma discovers the real identity of Sanam.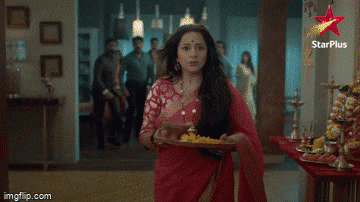 Monday, 22nd March 2021 (Episodes 228 and 229)
Mansi's real identity leaves Karan confused while Mohana lets everyone know the truth. On the other hand, Saavi and Guru Ma are working on a plan to dupe Sanam.
Mansi and Mohana are busy attacking the Rathods, and in a surprising turn of events, Karan rescues Adi and Piya by doing the unexpected. On the other hand, Guru Ma is discovered by Naman in the act.
Tuesday, 23rd March 2021 (Episodes 230 and 231)
The Rathods are not happy with the decision arrived at by Ansh. Meanwhile, Naman discovers shocking details, and Saavi puts the blame on Sanam.
Ansh is pushed off the roof by Mohana. On the other hand, Naman accosts Sanam regarding her plans. Later, Ansh is left in shock after failing to find Adi at the daycare. Who took him?
Wednesday, 24th March 2021 (Episodes 232 and 233)
Mohan is ecstatic after her plan works as she had anticipated. Meanwhile, Chudail is rescued by Naman as Vedashri discovers a heart-breaking truth regarding her wound.
A devastated Piya fights Mohana after she puts the children's lives in danger. How will Mohana be defeated? On the other hand, Naman struggles to control Dilruba.
Thursday, 25th March 2021 (Episodes 234 and 235)
Mohana resorts to torturing Vedashri until she bleeds after her proposition is denied. Meanwhile, the presence of a burglar in the room of Guru Ma makes Sanam violent.
Ansh is left in a dilemma after Mohana proposes a deal that is not pleasant. On the other hand, the Rathods are confused after finding out that Vedashri has disappeared.
Friday, 26th March 2021 (Episodes 236 and 237)
Ansh makes up his mind to do the unexpected while Piya and Mohana are in battle. On the other hand, Sanam is admonished by Saavi for what she did while the situation gets out of hand, making it hard for Naman to keep it in check.
Adi's date of birth has arrived, and the Rathods get ready to celebrate. Meanwhile, Piya has suspicions regarding the behavior exhibited by Vedashree. On the other hand, Naman and Sanam discover that the dead body is not in the coffin. Who could have taken it?
Saturday, 27th March 2021 (Episodes 238 and 239)
Piya makes Nishant aware of the demons possessing Vedashri. Elsewhere, Sanam and Naman are rebuked by an angry Saavi when she discovers they have released Panna.
Piya makes up her mind to shave Vedashri's hair. Will it help release the demons? Saavi, Naman, and Sanam discover evidence that had been hidden. On the other hand, an impending disaster in the Rathod mansion is kept at bay by Piya.
Sunday, 28th March 2021 (Episodes 240 and 241)
Panna and Mohana strike a deal. What will be their next mission? Vedashri has to be admitted to a medical facility after Piya attacks her while a despondent Ansh reprimands Piya.
The life of Vedashri is in danger because of Mohana's actions. On the other hand, Ansh is heartbroken by how Piya is behaving without thinking about the consequences. Elsewhere, Sanam transforms into Guru Ma to fulfill a mission.
Monday, 29th March 2021 (Episodes 242 and 243)
Vedashri is in danger as Mohana threatens to murder her. On the other hand, Naman and Sanam arrange a trip as Naman starts to suspect the disease that Masi is suffering from. Could Masi be possessed?
The Rathods are left in pain following Piya's bold actions. On the other hand, Ansh has a hard time taking care of Adi single-handedly while Saavi and Nishant decide to trail behind Mohana so that they can find out what she is hiding.
Tuesday, 30th March 2021 (Episodes 244 and 245)
Piya gives Mohana a condition. Will it stop her? On the other hand, Ansh has suspicions when Piya comes to take Adi. Was Adi part of the condition Piya had put forth to Mohana? Elsewhere, Sanam becomes a suspect in the murder.
Astha is instructed by Kalindi to cut ties with Shlok. Later, Astha makes up her mind to go to the interview assist at the nursing home. Elsewhere, Shlok plans to make Astha pay for her actions.
Wednesday, 31st March 2021 (Episodes 246 and 247)
Piya and Ansh have an argument regarding Adi, and she finds herself stabbing Ansh. On the other hand, Nishant proposes a plan that will help rescue Vedashri, but they will have to take risks.
A furious Ansh murders Piya and threatens to kill Mohana after failing to locate Adi, while Nishant wants to help Shekhar tackle his problems.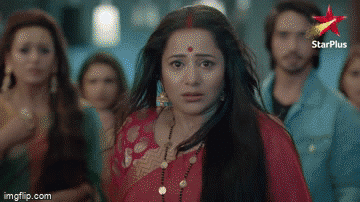 Piya
She meets Ansh again, but their reunion is ruined when a group of sea monsters attacks them. She manages to save Ansh, but the monsters overwhelm her, and she is only rescued by the Makshika fairy. Later, she is forced to accept the proposal made by Mohana in an effort to rescue Aditya.
Tara
Her suspicions regarding Mayank grow. She later gets a tip that signifies the existence of dark power. After a while, she finds out the real identity of the mysterious entity that has been terrorizing her peace. Later, she learns a shocking truth about Mayank's mother as Mayank discloses his real identity and helps her flee.
From the above The Evil Eye teasers for March 2021 episodes, there is great thrilling entertainment in store for fans. The Indian supernatural TV show airs on StarLife from Mondays to Sundays at 10 p.m. and 10.30 p.m.
READ ALSO: Generations: The Legacy Teasers: March 2021
Briefly.co.za recently highlighted what is coming up on SABC1's Generations: The Legacy March 2021 episodes. The South African soapie has a lot of entertaining plot twists you cannot miss.
Mazwi is fed up with what is happening, which makes him act in a shocking manner. What will he do to change the situation? Read the teasers to discover more.
Source: Briefly News