Game of Love Teasers March 2021: What happens to Shivaay
In the Game of Love teasers for March 2021, someone is willing to jump off the roof as instructed by Anika's abductors. Daadi sends Anika out of the mansion when her husband gets electrocuted while fixing her life support machine. The incident happens after Shivaay rescues her from the kidnappers and rushes her to the hospital. Why is he facing murder accusations? The emotional story behind the murder case will entice you.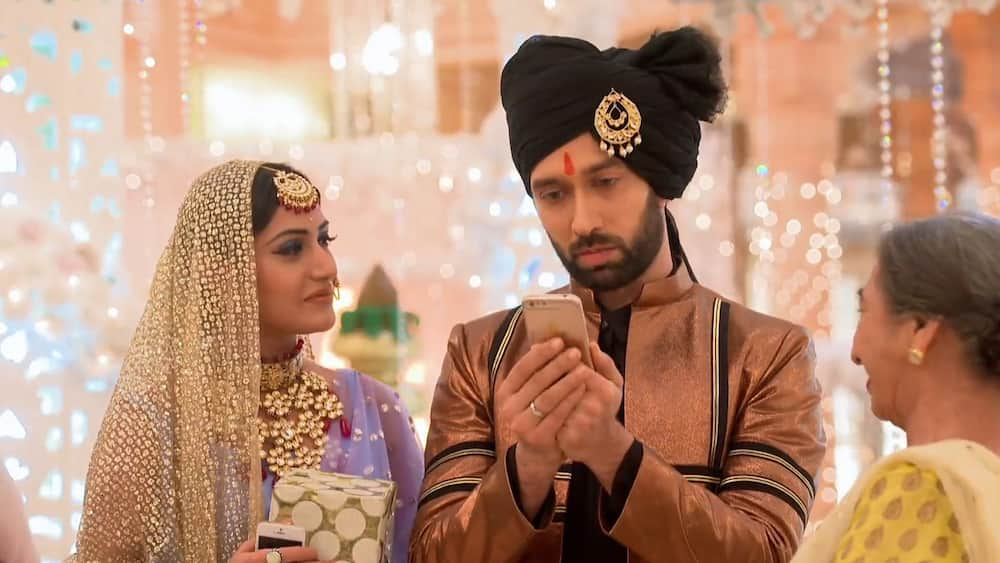 What would you do if you were in Shivaay's position? He rejects seductive moves from his best friend's wife. Later, the same friend accuses him of killing his wife. Did jealousy compel the man to kill her because she set her eyes on another man or to set up Shivaay to the police?
Game of Love teasers in March 2021
The March 2021 Game of Love teasers has more entertaining updates for you. Indeed, the accused did not kill Nancy, but the police believe he had an intention to commit the crime. Will they throw an innocent man in jail? How does Shivaay uncover the true killer? Read on to find out.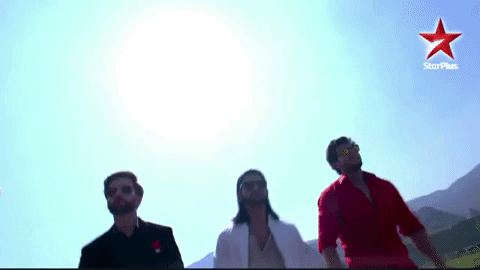 1/03/2021: Monday
Episode 611
Shivaay and Anik enjoy romancing in the pool after he helps her overcome aquaphobia. Omkara advises Anika to overcome the pressure to marry Nikhil and focus on saving her marriage.
Episode 612
Anika informs Shivaay that she requested Nikhil to cancel the wedding. Anika and her fiancee' seek Tej and Jahnvi's blessings. Shivaay is reluctant about applying Haldi on Anika. Will she manage to convince him to do it?
2/03/2021: Tuesday
Episode 613
Anika finds herself locked in a safe. Is this part of Omkara and Gauri's plan to bring her and her betrothed closer and strengthen their bond?
Episode 614
Anika burns her hands to force Shivaay into participating with her in the Haldi ceremony. He sleeps on the floor when Anika accompanies him to the event, and a nightmare wakes him up.
3/03/2021: Wednesday
Episode 615
Nikhil helps Daksh to trap Anika. She attempts to escape when she discovers that Daksh wants to kill her. On the other hand, her fiancee is doing his best to rescue Anika from Daksh.
Episode 616
Anika loses consciousness when Daksh assaults her. Daksh demands Shivaay must jump off the rooftop if he wants him to spare Anika's life. He climbs to the rooftop as instructed by Daksh.
4/03/2021: Thursday
Episode 617
An electricity blackout endangers Anika's life because she is on a life support machine. Shivaay gets electrocuted while trying to reconnect power to the equipment. Later, Daadi throws Anika out of the mansion.
Episode 618
Daadi scolds Anika's fiancee' for bringing her back to the mansion. Tej is also upset with his actions, and Anika requests him to begin treating her as his spouse.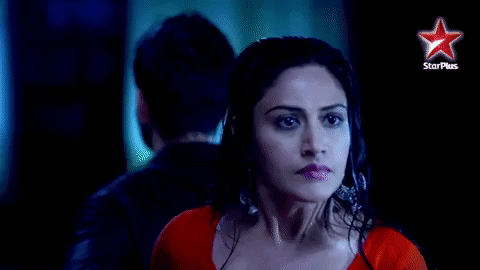 5/03/2021: Friday
Episode 619
Mohit, a famous magician, and his wife Nancy visit Shivaay. Anika learns that Mohit and Shivaay are close friends and that he once saved him from death using his brilliant magic tricks.
Episode 620
Mohit and Nancy's romantic night takes a U-turn when she falls into the swimming pool and almost drowns.
6/03/2021: Saturday
Episode 621
The security system in Shivaay's expensive mansion fails to detect burglar signs because the criminal destroyed it before breaking into the house. He later gets upset with Anika when she doubts Mohit's magic. Anika later tries to learn the same magic tricks she claimed were fake.
Episode 622
Mohit's magic tricks amuse Anika, and Shivaay is disgusted by Nancy's seductive moves on him in Mohit's absence. Anika catches her man and Nancy in a compromising situation.
7/03/2021: Sunday
Episode 623
Mohit storms out of the house in anger when Nancy tries to frame Shivaay to make people believe he seduced her and not the other way round.
Episode 624
Shivaay teaches Anika how to arrange clothes in the wardrobe, and Jahnvi informs Shivaay she gave Anika a gown as a gift. Anika wears the dress later to charm the love of her life.
8/03/2021: Monday
Episode 625
Shivaay honors Mohit and Nancy by throwing a masquerade ball for them. Anika remains mad at her man as they dance at the party and treat each other romantically.
Episode 626
Anika apologizes to her man for mistrusting him when Mohit explains what happened between Shivaay and Nancy. Her betrothed opens up to Anika about a pressing issue.
9/03/2021: Tuesday
Episode 627
Shivaay wakes up to Nancy's dead body beside him. Everyone is gathered around the scene of the crime in disbelief.
Episode 628
Mohit claims Shivaay killed Nancy. Bhavya discovers shocking truths about the murder after carrying out an investigation. The Oberois are at a loss regarding the murder case.
10/03/2021: Wednesday
Episode 629
The CCTV footage incriminates Shivaay. Meanwhile, he is looking for the murderer. Bhavya gives the Oberois the forensic report.
Episode 630
The police visit the Oberoi family mansion to look for Anika's fiancee'. They have a warrant of arrest with them. Will he surrender to the cops or run away?
11/03/2021: Thursday
Episode 631
Mohit makes it known that there will be reward money for any relevant news he gets about Shivaay's location. Elsewhere, Shivaay is getting hints about who murdered Nancy.
Episode 632
Shivaay slips into a room as he looks for hints on the murder but gets struck on the head. Later, the cops corner him, and he goes to jail; his family is shocked.
12/03/2021: Friday
Episode 633
Shivaay dresses up as Majnu Singh Awara and goes with the Lord Ganesh's idol to the Oberoi home. Later, he brightens up sad Anika.
Episode 634
Shivaay returns to the place of the murder to gather evidence about the murderer, and he uses Anika's cellphone to find out facts about Nancy.
13/03/2021: Saturday
Episode 635
Anika discovers that Majnu Singh is Shivaay; later, Bhavya interrogates Anika about her calls to Morocco. Soon after, Majnu Singh finds himself in hot soup.
Episode 636
Anika and Shivaay have an intimate moment; meanwhile, Tej makes a surprising statement about Shivaay. Omkara and Rudra find out who Majnu is.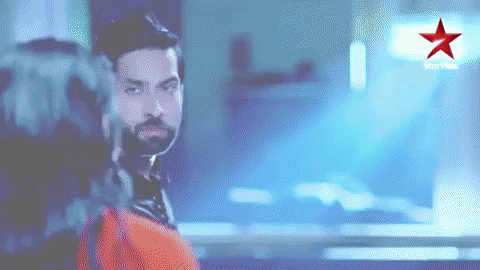 14/03/2021: Sunday
Episode 637
Shivaay resolves to talk to Mohit about changing his wife's possessions to his name. Soon after, he unearths some information about Nancy.
Episode 638
Mohit attempts to deceive Bhava about Shivay's reasons for murdering Nancy. Elsewhere, Anika has fun with Majnu.
15/03/2021: Monday
Episode 639
Mohit physically attacks Anika when she says she will reveal his wrongdoing to Bhavya. Meanwhile, Shivaay wants to demonstrate that he is not to blame for the death of Nancy.
Episode 640
Mohit is set on duping Shivaay and running off. In a turn of events, he shows up with Nancy to expose Mohit's lies.
16/03/2021: Tuesday
Episode 641
Shivaay unmasks Mohit in the news stations, landing him in jail. Soon after, he is uncomfortable when Mohit puts Anika's life in danger.
Episode 642
Anika is dumbfounded when Shivaay takes her as his wife; she then adorns the mangalsutra. Soon after, he discovers who his nemesis is.
17/03/2021: Wednesday
Episode 643
Anika gets presents at her Mooh Dikhai celebration, while Tej schemes against Shivaay and soon gives him some troubling information.
Episode 644
Shivaay's family is apprehensive because of what he and Tej are trying to conceal. Shivaay, later on, fires Tej from his organisation.
18/03/2021: Thursday
Episode 645
Shivaay tries to stop Tej from ordering his cronies to murder Omkara and Rudra by making some extreme moves. Will he succeed?
Episode 646
Omkara and Rudra make Shivaay go to jail; after five years, Anika goes to the cell to bring her husband to their house. She is surprised when she gets there.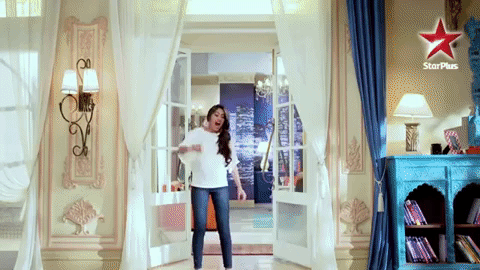 19/03/2021: Friday
Episode 647
Anika consoles Shivaay out of depression and persuades him to go with her to the Oberoi home, where Omkara and Rudra are.
Episode 648
Anika stops Shivaay from going away; meanwhile, Omkara and Rudra split the house into two, cautioning Anika's husband from going to their side.
20/03/2021: Saturday
Episode 649
Shivaay's bad memories torment him; later, he is stunned by Priyanka's behaviour. Anika supports Shivay no matter what.
Episode 650
Shivaay is troubled because of Rudra and Omkara's jeers; things go from bad to worse when Anika cannot locate Shivaay in the mansion.
21/03/2021: Sunday
Episode 651
Anika struggles to persuade Shivaay to write a talk for the seminar; at the same time, Rudra and Omkara pay a writer to do their speech.
Episode 652
Anika talks Shivaay into being present at the press meet, and he suggests that he gives a speech instead of Rudra.
22/03/2021: Monday
Episode 653
Rudra delivers the same speech that Shivaay was to give. Nonetheless, Shivaay commends him for it soon after he strangles Anika!
Episode 654
Anika pressures Shivaay to go to the office, where he finds himself in a hostile work environment and is devastated.
23/03/2021: Tuesday
Episode 655
Shivaay resolves to keep off Anika, scared that he will hurt her. Meanwhile, Rudra abuses Shivaay.
Episode 656
Shivaay declines to sign the papers Rudra and Omkara have given him; after this, Rudra berates him and orders him to sign the papers.
24/03/2021: Wednesday
Episode 657
Rudra wants to say that Shivaay is mentally troubled at the press meet. Things become chaotic after Shivaay smacks him in the face.
Episode 658
Anika observes the bonding brothers, and she is keen to reconnect ShiOmRu with Gauri and Bhavya's assistance. Later, Anika spots a car accident.
25/03/2021: Thursday
Episode 659
Shivaay resolves to take possession of the Oberoi business and soon after intentionally keeps away from Anika because he feels bad for putting her at risk.
Episode 660
Shivaay leads on Tara in the presence of Anika, and he goes as far as downgrading her as well. He will not accept Anika as his wife and does a very outrageous deed.
26/03/2021: Friday
Episode 661
Shivaay threatens Rudra to sign on his deal; later, Anika skilfully makes him help her break the fast.
Episode 662
Shivaay gives Anika divorce documents as her present for Karva Chauth and tries to convince her to sign. Anika sets up a plot to handle her husband's panic attacks.
27/03/2021: Saturday
Episode 663
Shivaay is in a humiliating position because of Anika. Elsewhere, Rudra sets his scheme in motion with Shivaay as the focus.
Episode 664
Aruna wants Shivaay to marry Twinkle instead of Anika. Later, Shivaay and Rudra have a major quarrel.
28/03/2021: Sunday
Episode 665
Rudra is kidnapped while Shivaay and Anika are falling for each other.
Episode 666
Shivaay is given a warning that Rudra met with Tony, a bookie before he vanished. He goes to find Rudra.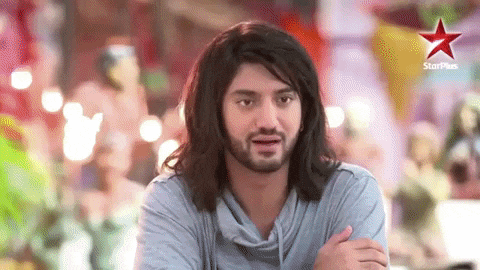 29/03/2021: Monday
Episode 667
Rudra praises Shivaay for rescuing him, as Shivaay, Om, and Rudra decide to commemorate Diwali together. Why is Anika sad?
Episode 668
Rudra and Omkara rescue Shivaay from an incident before it happens. Later, Anika and her husband commemorate Diwali with the rest as Rudra says sorry to Shivaay.
30/03/2021: Tuesday
Episode 669
Roop pits Rudra against Shivaay; simultaneously, Anika's husband executes his scheme to convince Anika to exit the Oberoi house.
31/03/2021: Wednesday
Episode 671
Omkara consoles a sad Gauri as Shivaay gets concerned because he cannot locate Anika. Not long after, he receives a parcel with a goodbye note from her.
Episode 672
Aditi and Shivaansh go to the New Years' party together. Soon after, Shivaansh is devastated after spotting something during the party.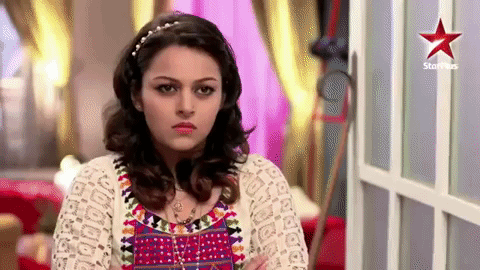 Shivaay
He throws a party to celebrate Mohit for saving his life in the past. He and Mohit fall out, and he goes undercover to search for Nancy's murderer. He ends up in jail and, five years later, comes out traumatized. Will his marriage to Anika survive?
Anika
She refuses to marry Nikhil and gives her marriage to Shivaay another chance. She waits for her husband to be released from jail. She supports his decisions, except when he wanted to divorce her. Will they be able to rekindle their sparks?
The twists in Game of Love teasers for March 2021 add sweetness to the show because every episode has breathtaking surprises. Watch the Game of Love cast on Star Life from Mondays to Sundays at 21h00 and 21h30.
READ ALSO: Close Enemies 2 teasers: March 2021
Briefly.co.za shared updates about Roxana and Alejandro's in the Close Enemies 2 teasers for March 2021. The siblings witness their parents' brutal murder. Furthermore, kidnappers separate them by taking one of the children hostage.
Source: Briefly News