Young Dreams teasers March 2021: Rachna is engaged to her ex's brother
In Young Dreams March episodes, Mayank marries Charu instead of Gunjan after being tricked by Seema, Sangeeta, and Charu. How will he bring back the love of his life? Here are Young Dreams teasers for more details.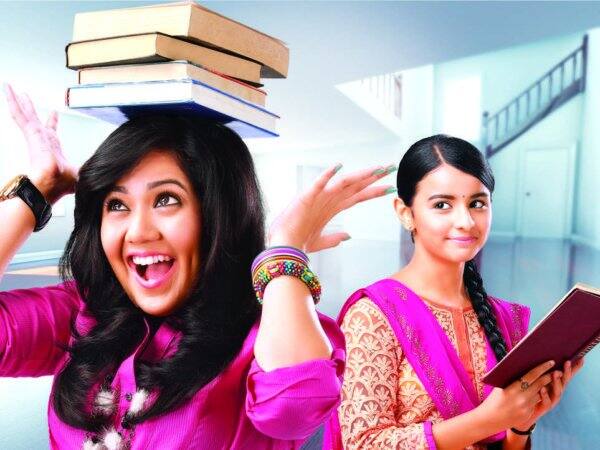 Dealing with unsupportive parents, in-laws, and everyone in between before the wedding depresses the bride and groom. However, your beloved Zee World Young Dreams characters prepare to get married despite opposition from their loved ones.
Young Dreams teasers March 2021
Rachna and Gunjan's relationship is strained by Charu's antics. On the other hand, it is clear that Rachna has strong feelings for Vihaan. Discover more from the following Young Dreams teasers.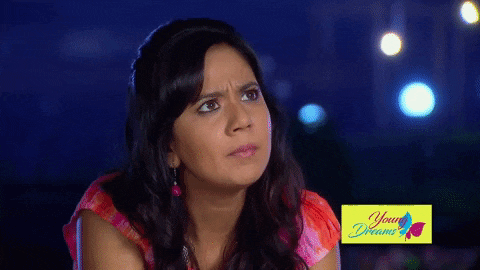 Monday, 1st March 2021 (Episodes 57 and 58)
Gunjan ruins Charu's plans once more, and Gunjan and Rachna are surprised when Vihaan introduces Rajeev as his elder brother.
Sangeeta promises Seema that she will ensure Mayank and Gunjan's engagement is cancelled. Meanwhile, Mayank suspects Gunjan and Vihaan have a secret agreement.
Tuesday, 2nd March 2021 (Episodes 59 and 60)
Mayank discovers that Gunjan lied to him, and Vihaan is dumbfounded when Gunjan finally reveals his future wife's real identity in front of his friends.
Mayank and Seema are infuriated when Gunjan remodels a piece of jewellery that Seema gifted her. Shail suspects something is wrong when everyone has a different opinion about Gunjan's apology.
Wednesday, 3rd March 2021 (Episodes 61 and 62)
Vihaan lies to Shail as he takes Rachna out to the pool. Mayank and Gunjan reconcile while Seema and Sangeeta are still working on their plan to call off their engagement.
Sangeeta and Seema are determined to ensure that Gunjan is late for Mayank's interview by keeping her pre-occupied. Elsewhere, Shail wonders why Charu and her parents have come to the engagement ceremony while Mayank falls victim to Seema and Sangeeta's tricks.
Thursday, 4th March 2021 (Episodes 63 and 64)
Mayank reveals that Charu is way better compared to Gunjan, and he feels sorry he did not tie the knot with her instead. Sangeeta, Charu, and Seema's plan works because Charu is Mayank's first choice.
In the process of making a video for his school project, Dolu ends up filming Sangeeta and Seema's plans. Meanwhile, Dayal reveals his final decision regarding Mayank and Gunjan while Shail distances herself from anything to do the wedding of Mayank.
Friday, 5th March 2021 (Episodes 65 and 66)
The video camera that Doru used to film gets into Charu's hands. What will she do when she discovers Seema and Sangeeta's plans? On the other hand, Gunjan tries to talk Shail and Rachna into attending Mayank's marriage ceremony.
Rachna and Dolu are determined to unite Mayank and Gunjan for a final time before the marriage ceremony. On the other hand, Charu unsuccessfully attempts to frame Gunjan at the Hanna celebrations as Prabhu and Shail get in the way.
Saturday, 6th March 2021 (Episodes 67 and 68)
Shail and Dolu join forces to expose Seema, Sangeeta, and Charu, and their plan works. Later, Gunjan's actions leave people in shock as she defies her aunt's decision.
Shail does not let Gunjan leave, while Charu is determined to make Gunjan's life a living hell each time that Mayank distances himself from her.
Sunday, 7th March 2021 (Episodes 69 and 70)
The date for Rachna's engagement is set while Mayank makes it clear to Charu that he cannot choose her. Charu makes up lies regarding her mother's condition. Later, Mayank accosts Gunjan as he accuses her of the problems he has caused him. Is it a win for Charu?
Rachna excites Gunjan as she puts on heels for the first time. Later, Vihaan shows interest in Gunjan, but Rachna is not pleased.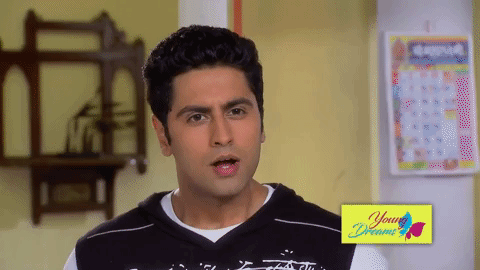 Monday, 8th March 2021 (Episodes 71 and 72)
Rachna suspects that something is going on between Gunjan and Vihaan when she checks Gunjan's phone messages. Elsewhere, Sahil and the family are not pleased when Charu's parents send her furniture. Later, Charu acts against Seema.
Rachna does her make-up ahead of her engagement with Vihaan. Vihaan sets up a motorcycle accident. Shail, Gunjan, and Rachna get into many problems as they organize the engagement party. Will it take place?
Tuesday, 9th March 2021 (Episodes 73 and 74)
Rohit attempts to make Gunjan aware of the evil idea that Vihaan has. Will she listen to him? Meanwhile, Mintu returns and is interested in Rachna.
Lights go off during Rachna and Gunjan's bonding, and one girl is kidnapped by Mintu. Later, Vihaan starts to worry after getting news of what occurred.
Wednesday, 10th March 2021 (Episodes 75 and 76)
People are left in disbelief when Vihaan walks past Rachna to place the ring on Gunjan's finger. Elsewhere, Charu, Pihu, Seema, and Sangeet set their plan in motion.
Mayank is the only person who remains on Gunjan's side as he tries to figure out what is happening. Meanwhile, Rajeev suspects Vihaan. Later, Gunjan disappears.
Thursday, 11th March 2021 (Episodes 77 and 78)
Charu tries to turn Rachna against her mother. Elsewhere, Gunjan is in trouble but is helped by someone she knows from somewhere. Later, Mayank promises to expose Vihaan's acts when the time comes.
Dolu helps Mayank locate the letter that Rohit wrote for Gunjan. Later, Gunjan is trapped by Mayank, and he finally discovers the truth.
Friday, 12th March 2021 (Episodes 79 and 80)
Gunjan overhears the conversation between Vihaan and his buddies as he reveals that he is not serious about marrying Rachna. Later, Gunjan and Mayank join forces to ensure that Vihaan's evil deeds are brought to light.
Mayank and Gunjan set their plan in motion. However, things do not go as anticipated.
Saturday, 13th March 2021 (Episodes 81 and 82)
Vihaan's evil intentions are finally exposed in front of all family members. Later, Rachna is not happy with the way people make comparisons between her and Gunjan.
Vihaan notices the strained relationship between Gunjan and Rachna. Later, Mayank sends Gunjan a present on Valentine's Day, but she refuses and asks him to focus on building a life with Charu. Gunjan works together with Dolu to spread Valentine's Day cheer.
Sunday, 14th March 2021 (Episodes 83 and 84)
Vihaan asks Rachna to join him on Valentine's Day, but his intentions are not pure as he is only thinking about revenge. Later, Rachna manages to confront him as people look on. Elsewhere, Mayank is not okay after spotting Rajeev and Gunjan sharing a dance at the party.
Rachna wants Gunjan to compete with her for the Fresher of the Year title at college. Elsewhere, Charu comes across the picture frame that Mayank had made for Gunjan. Later, Mayank threatens to commit suicide if Gunjan refuses to take him back into her life.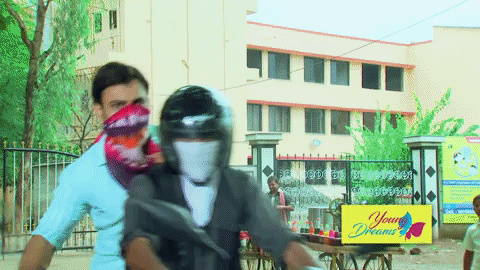 Monday, 15th March 2021 (Episodes 85 and 86)
Mayank's actions leave people heartbroken. Gunjan donates blood for his treatment. On the other hand, Charu tries to ruin the family, but Rajeev gets in the way.
Mayank wakes up and has more love for Gunjan after finding out that she saved his life. Later, Gunjan asks him to try and make things work in his marriage with Charu.
Tuesday, 16th March 2021 (Episodes 87 and 88)
Gunjan has a hard time trying to let go of Mayank while Rachna is putting all her efforts into the college competition. Later, Charu tries to pin Gunjan and Rachna against each other.
Rachna succeeds at moving to the next round of the competitions while Vihaan has not stopped trying to seek her attention. On the other hand, Charu's efforts to lure Mayank are unsuccessful as he shows no interest.
Wednesday, 17th March 2021 (Episodes 89 and 90)
Rachna informs Vihaan that he can work as her mentor as she is only focused on winning. On the other hand, Charu has not stopped making Rachna believe that Gunjan is determined to ruin her winning chances.
Shail notices that Rachna and Gunjan are not as close as they used to be. Rachna breaks the college record time as she emerges as the winner. Gunjan asks Rajeev to be her mentor, but Rachna is unsure if she should choose Vihaan as a mentor.
Thursday, 18th March 2021 (Episodes 91 and 92)
People are surprised by Rachna's announcement. Later, Rajeev gives Vihaan a warning not to attempt his tricks after becoming Rachna's mentor. Elsewhere, Charu is still instigating Gunjan and Rachna against each other.
Charu is determined to ruin Gunjan and even disguises herself as Gunjan. Later, Gunjan and Rachna join forces with Chhaya to ensure Mr Sharma's actions are exposed.
Friday, 19th March 2021 (Episodes 93 and 94)
Mr Sharma's actions are known by everyone from college as Shail discovers that Charu was behind the strained relationship between Rachna and Gunjan.
Charu is discovered in the act of plotting against Rachna and Gunjan. Later, Gunjan promises to never be in Mayank's life in front of the family after Seema makes her do it. Is Mayank going to leave her alone?
Saturday, 20th March 2021 (Episodes 95 and 96)
Mayank tells Charu that he wants them to divorce. Elsewhere, Gunjan, Chhaya, and Rachna are the competition finalists. Later, Charu wants her mother to put a huge sum of money into Mayank's account. Is this part of her evil plan?
It is the final round, and Gunjan and Rachna go head to head. Meanwhile, Charu informs the law enforcers that she was mistreated by Mayank and his family, and they want her to pay dowry.
Sunday, 21st March 2021 (Episodes 97 and 98)
The law enforcers launch an investigation at the Garg household to find incriminating evidence. Later, Charu makes the family aware that she will only get them out of prison if Mayank does not proceed with the divorce. Gunjan is visited by an uninvited guest.
Sangeeta asks Charu and her mother to stop pursuing the case. Meanwhile, Akash informs Gunjan that he has a marriage proposal for her.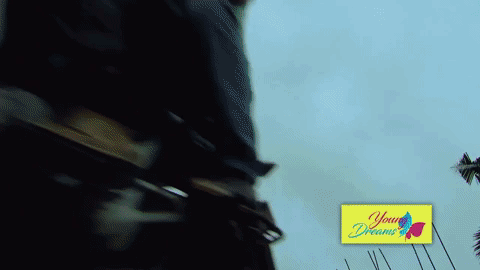 Monday, 22nd March 2021 (Episodes 99 and 100)
Shail and Rachna do not support Gunjan's decision to tie the knot as Rajeev continues to show interest in her. Later, Aditya visits Gunjan and her family.
Mayank is fired from his job, but he is unsure how he will break the news to the family. Later, Akash asks him to avoid getting close to her daughter Gunjan while Charu comes across his termination letter. Will she use it to regain his trust?
Tuesday, 23rd March 2021 (Episodes 101 and 102)
Charu informs people about Mayank's sacking. Elsewhere, Mayank makes Rachna aware of his plan to get Charu out of his life while Vihaan discovers that Rajeev has feelings for Gunjan.
Charu starts to panic after receiving messages and calls from people she does not know while Rajeev steps down from his college post. Later, Mayank lets Gunjan know that he will not fail to go to her wedding functions.
Wednesday, 24th March 2021 (Episodes 103 and 104)
Chhaya reveals to Rajeev that Gunjan is tying the knot while Charu is determined to discover the blackmailer's identity. Elsewhere, Gunjan and Aditya get engaged, and Mayank sees it.
Rachna overhears as Gunjan is being threatened by Charu. Later, Mayank informs Rachna that Charu will not be a bother after today as they set the final plan in motion.
Thursday, 25th March 2021 (Episodes 105 and 106)
Rachna and Mayank reveal Charu's deeds in front of the family. Later, Rachna tries to talk Gunjan into accepting to get back into Mayank's life, but she remains adamant. Rachna makes up her mind to do things in her own way.
Aditya decides to cancel the wedding after overhearing Rachna and Shail's conversation. Later, Mayank begs Akash to grant him another chance to be with Gunjan.
Friday, 26th March 2021 (Episodes 107 and 108)
It is clear that Rachna has feelings for Vihaan. Charu is not ready to put her signature on the divorce documents, while Akash wants Gunjan to return with him to Australia.
Gunjan suggests to Mayank that they get married in secret, but he does not agree. Gunjan is involved in a grisly accident, and Akash's sworn enemy risks his life to rescue her from the almost exploding car.
Saturday, 27th March 2021 (Episodes 109 – Season finale!)
Mayank is able to rescue Gunjan and later receives Akash's blessings to be his son-in-law. But there is one problem, Charu is yet to put her signature on the divorce documents.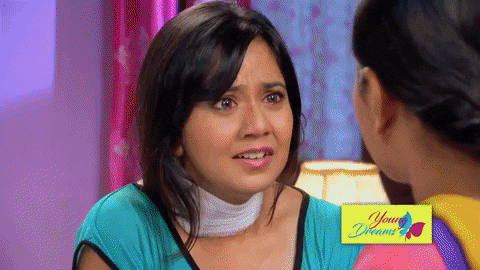 Mayank
He is almost engaged to Gunjan, but Seema, Sangeeta, and Charu join forces to ensure the engagement does not take place. Their evil plan works as he later ties the knot with Charu. However, he still has feelings for Gunjan. How will he ensure he gets her back in his life?
Charu
She is willing to go to any lengths to ensure that she is with Mayank, although he has eyes for someone else. She tries to make Gunjan's life a living hell so that she stays away from Mayank. She later refuses to sign divorce papers when Mayank decides to end their marriage.
Did the Young Dreams teasers for March 2021 excite you? Tune in to experience the overwhelming excitement that the show will stir in you. Spread the word to your loved ones about this one-of-a-kind series for them to also tune in on Zee World from Mondays to Sundays at 18h00.
READ ALSO: Ring of Fire teasers: February 2021
Briefly.co.za shared an updated Ring of Fire teasers for February 2021. Anurag feels guilty for mistrusting Ragini and hurting her feelings ever since he lost his memory. Is fate bringing them close to each other again?
Meanwhile, Shrishti struggles with bipolar disorder while working on Anurag's court case to prove his innocence. She stays away from Vishu to learn more about his character. Why does she want to kill Vishu?
Source: Briefly News