Were you a fan of Glow TV's Young Love series? Well, the good news is that it has been replaced with an equally entertaining Indian show, Promised Love! The new series premiered on 1st February 2021 on Glow TV. Discover what happens in the premiere episodes from the following Promised Love teasers.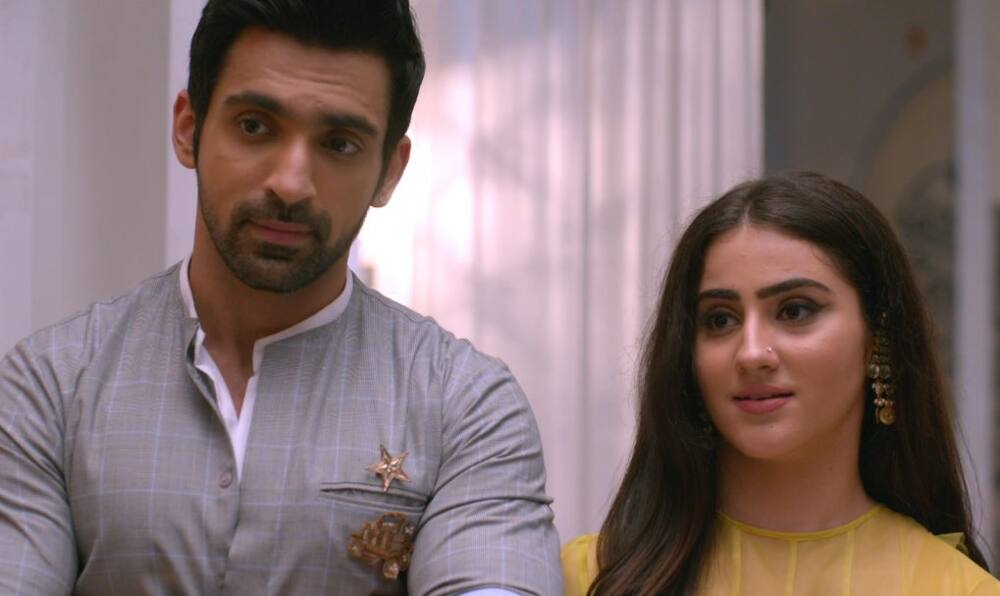 The new Indian telenovela narrates the story of Azaan, an energetic young man from Bhopal. He returns home after 5 years of studying in London, where he met Shayra, the love of his love. He was unaware of his arranged marriage to Noor while he was away.
Promised Love teasers February 2021
Azaan is caught up in the tug of war between Noor and Shayra, who both feel they cannot live without him. How will he navigate through all the troubles? Here is what is coming up on Promised Love February episodes.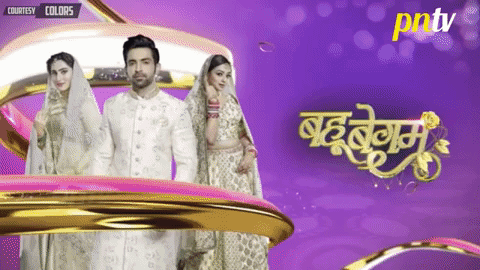 Monday and Tuesday, 1st and 2nd February 2021 (Episodes 1 and 2 for one hour each)
Azaan, an energetic leader from Bhopal, comes back home after being away in London for 5 years due to studies. While in London, he met Shayra, the love of his life. He is unaware of his arranged marriage to Noor, who was his childhood friend. Who will he choose?
Wednesday, 3rd February 2021 (Episodes 3 and 4)
Azaan's mother, Razia Begum, organizes a big ceremony in which the wedding of Shayra and Azaan is made known to people. Meanwhile, Noor is caught by surprise and confused when her kin sends an invitation to a prospective groom's family to come to see her. Will she be willing to lose Azaan?
Thursday, 4th February 2021 (Episodes 5 and 6)
Noor makes people know about her and Faiz's wedding. Later, Khalid, the son of Suraiya, lets Noor know about his feelings for her and does not want her to marry someone else. Khalid ends up attacking her.
Friday, 5th February 2021 (Episodes 7 and 8)
Noor makes up her mind not to report Khalid's assault incident to the authorities, but Shayra makes him pay for his misdeeds by arranging a befitting punishment. Later, the henna ceremony of Sharya and Noor takes place.
Monday, 8th February 2021 (Episodes 8 and 10)
Sharya fulfills the ritual of preparing a sweet meal. Meanwhile, the wedding of Noor is almost kicking off. Later, Yasmin, whose health is in a critical condition at the hospital, calls Shayra, Azaan, and Noor to tell them something.
Tuesday, 9th February 2021 (Episodes 11 and 12)
On her happiest day, a tragic event occurs in the life of Noor when her soon to be husband Faiz and her mother Yasmin die because of the injuries sustained in an inferno. Later, Suraiya seizes the opportunity of Noor's sorrow to manipulate her into hating Razia and her family.
Wednesday, 10th February 2021 (Episodes 13 and 14)
Suraiya's malicious plans seem to be working when the relationship between Sharya and Noor worsens as time goes by. Later, Suraiya tries to persuade Noor into murdering Shayra to avenge the death of her mother. Is Noor going to fall victim to Suraiya's evil intentions?
Thursday, 11th February 2021 (Episodes 15 and 16)
Noor cannot visualize a whole life ahead without her mother Yasmin, so she tries to end her life. Later, Shayra makes Noor a meal the way her mother used to prepare.
Friday, 12th February 2021 (Episodes 17 and 18)
Shayra's life starts getting tougher when society labels her a murderer, and Noor threatens to end her own life if she fails to divorce Azaan. What will she do to get out of the tight spot? Later, she makes up her mind not to be intimidated by Noor's threats, and neither will she divorce the love of her life.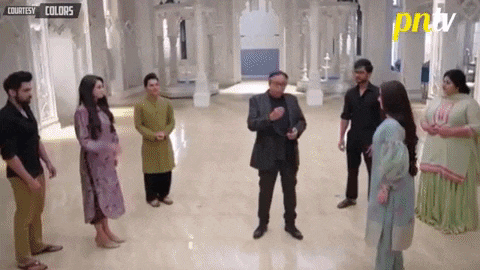 Monday, 15th February 2021 (Episodes 19 and 20)
Noor makes a shocking announcement regarding her intentions to tie the knot with Khalid, who had earlier misbehaved with her. Later, she explains to Shayra that she arrived at the decision to fulfill her mother's wishes before she goes on with her plans to join her.
Tuesday, 16th February 2021 (Episodes 21 and 22)
On the day before her planned wedding with Khalid, Noor accosts Shayra and demands that she chooses to either let her marry Khalid or divorce Azaan. Later, Razia Begum arranges for the arrest of Khalid after finding out what he did to Noor.
Wednesday, 17th February 2021 (Episodes 23 and 24)
Shayra makes up her mind to divorce Azaan so that he can tie the knot with Noor. Will he do it? Later, Razia Begum is infuriated upon receiving the divorce documents. She advises the two not to ahead with their planned divorce.
Thursday, 18th February 2021 (Episodes 25 and 26)
When Azaan finds out the reason behind Shayra's decision to divorce him, he takes Noor for a ride and asks her to change her mind or end their lives together. Will she listen? Later, Azaan makes up his mind to tie the knot with Noor so that Shayra's life can be spared.
Friday, 19th February 2021 (Episodes 27 and 28)
Azaan is happy that Shayra is back home, but his joy is cut short when he notices that Noor has organized a grand ceremony at the house to make people aware of her prospective engagement to him.
Noor's actions make Razia Begum angry. She banishes her from the house and offers to give her 70% of the family property so that she can find comfort somewhere else. Will Noor accept the offer?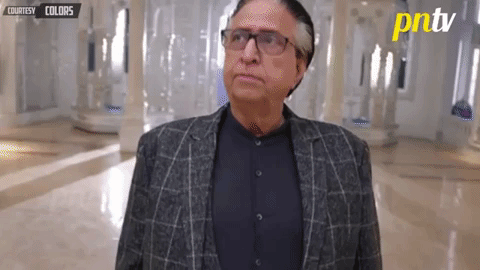 Monday, 22nd February 2021 (Episodes 29 and 30)
Razia Begum tries to open Azaan's eyes to see that he is making the worst mistake of his life by tying the knot with Noor. She feels that her son cannot cope without his lovely Shayra. Later, Noor and Azaan's wedding celebrations kick off. How long will the union last?
Tuesday, 23rd February 2021 (Episode 31 for one hour)
Noor spots Sharya having a chat with Azaan, which disturbs her peace. What will she do to ensure the two lovebirds stay away from each other?
Wednesday, 24th February 2021 (Episodes 32 and 33)
Noor orders Sharya to ensure that Razia Begum does not fail to show up because she is the one who will preside over her Mehndi/Henna ceremony. Meanwhile, Azaan is determined to get the old CCTV camera video recording from the specialists. Why is the footage important?
Thursday, 25th February 2021 (Episodes 34 and 35)
Azaan lets his family members view the details of the CCTV video. However, things do not turn out well because the footage had been altered so that Shayra is seen as the one who killed Yasmin. Will the truth ever come out?
Later, Razia Begum feels let down and is not ready to take part in Azaan and Noor's marriage rituals. What is she going to do regarding the situation?
Friday, 26th February 2021 (Episodes 36 and 37)
The situation turns for the worst when Noor discovers the identity of the person responsible for the death of her mother. On the other hand, Azaan is willing to marry twice as long as he finally gets to be with the person he loves most.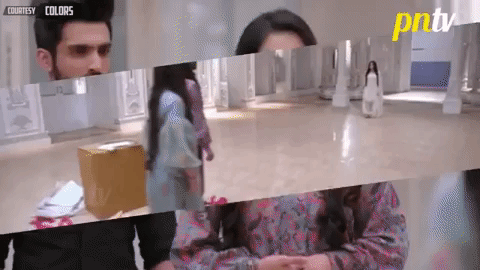 What happens to Promised Love characters?
Promised Love premiere episodes already indicate that the series is going to offer great Indian entertainment that has never been seen on television before. Here are some of the things that will happen to the main cast members.
Azaan
He comes back home after studying for five years in London. While abroad, he met his fiancé Shayra, but they may never end up together because her family had already arranged his marriage to his childhood friend, Noor.
Shayra
She gets married to Azaan, but the union does not last. She seeks to divorce Azaan so that he can get married to Noor because she needs him most. Will she be able to endure seeing her fiancé building a life with someone else?
Noor
Her marriage to Azaan had been arranged, but he ends up marrying Shayra. She later decides to marry Faiz, but it does not happen as he dies on the eve of their wedding day. Noor is then forced to marry Khalid, who had earlier misbehaved with her, but Khalid is arrested. Later, she gets married to Azaan after Shayra divorces him for her sake.
From the above Promised Love teasers, it is clear that your home entertainment is fully covered from this February onwards. Catch the action on Glow TV every Monday to Friday at 6.00 p.m. and 6.30 p.m. Repeat episodes air every weekday at 10 p.m. and 11 a.m. the following day. You can also watch the omnibus every Saturday from 4.00 p.m. to 8.00 p.m. on the same channel.
READ ALSO: Mehek 3 Teasers: February 2021
Briefly.co.za recently highlighted the drama that is coming up on Zee World's Mehek 3 February 2021 episodes.
Shaurya is convinced that Mehek obtained the boxing contract after sleeping with Mr. Chokla. Will their love survive in the series finale? Read the teasers to discover more.