Skeem Saam Teasers for March 2021 are finally here! Read on!
Someone once said that there are no secrets that time does not reveal, which is very accurate for March's upcoming episodes. Noah revealed his darkest inner-most secret to Kobus. Will there be repercussions to all these revelations? Stick around for more on the Skeem Saam Teasers for March 2021.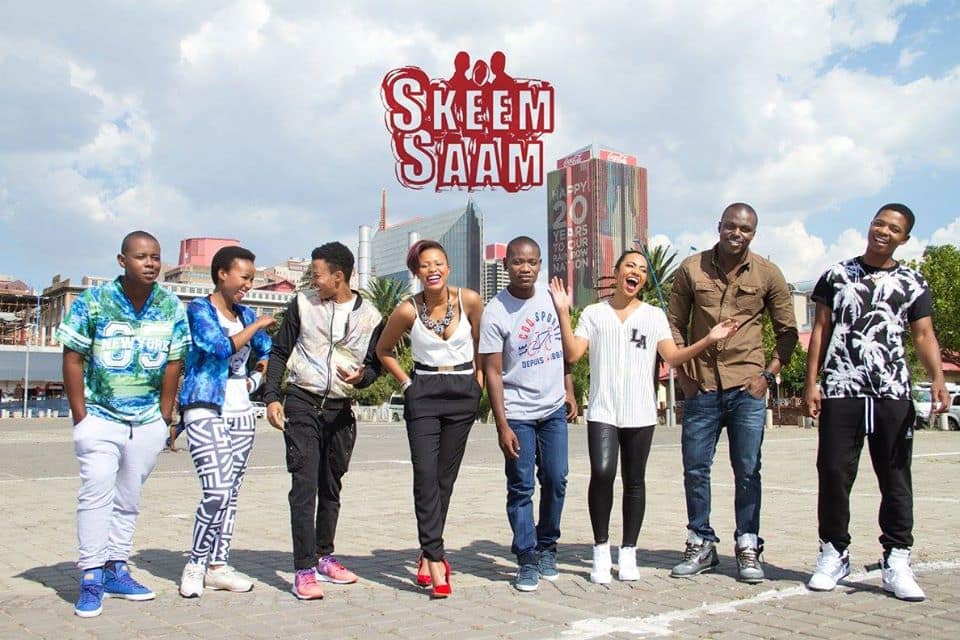 Skeem Saam is a South African soap opera centred on three men who face many difficulties. The show was first aired about a decade ago and has gotten significant viewership both locally and internationally. It airs on weekdays from Monday to Friday at 6:30 pm on SABC1.
Skeem Saam Teasers March 2021
The drama continues and it does not seem like it will end anytime soon. Noah has been sentenced, Malita has landed herself at the hospital, and the Seakamela household's tension is at its best. Here are the teasers:
Monday, 1st March (Episode 171)
Mary and Mokgadi are utterly shocked when they realise that Noah just pulled a vanishing act. Sister Ouma comforts an acquaintance who is disheartened and feels non-accomplished. Lehana still distrusts Fanie, which gets him frustrated.
Tuesday, 2nd March 2021 (Episode 172)
Mokgadi gets to know where Noah is; however, he is not certain whether he should be glad about it or be terrified. There is a fight in the Maputia household, and it is between two rival families. The sky is not just letting out showers; it is a big downpour for Melita.
Wednesday, 3rd March 2021 (Episode 173)
Leeto and Noah get into a threatening situation. Melita continues to struggle after losing the tender. In addition to that, Alfred continues to attack her. Lehasa is astounded by the reason why Peterson has been meddling in his affairs.
Thursday, 4th March 2021 (Episode 174)
The plan that Mary is working on to rescue Noah appears to be backfiring. Leeto is not shocked when he discovers who was responsible for his hijacking. Melita is adamant on exposing Alfios even while she is struggling.
Friday, 5th March 2021 (Episode 175)
A young fellow meets a catastrophic end amid his parents' loud screaming. Tbose gives his parents a ponderous ultimatum in regards to Leeto. While investigating Alfios, Melita's state jumps from bad to worst.
Monday, 8th March 2021 (Episode 176)
Despite everyone's protests, Turf Hospital dismisses a patient. Melita is adamant about getting to know who Alfios works for despite her unsuccessful attempts. Lehasa has requested a meeting with Fanie, which makes him uneasy.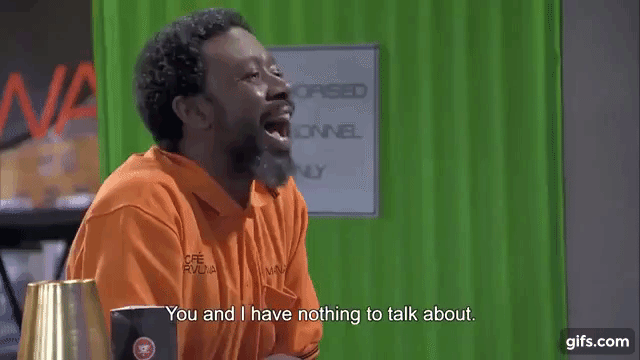 Tuesday, 9th March 2021 (Episode 177)
Wallet reveals to Malebana the secret behind the hijacking, which adds fuel to the tension. Melita's desperate attempts begin to agitate the Principal. Lehasa requests help from Fanie, but Fanie has suspicions concerning him.
Wednesday, 10th March 2021 (Episode 178)
Noah reveals a well-hidden secret, and Leeto is astonished when he hears of it. Kunutu Charles' first business meeting begins; meanwhile, two rivals start attacking each other. Fanie pressurises Lehasa because he aims at acquiring power and influence in business.
Thursday, 11th March 2021 (Episode 179)
Bopape gets to know Noah's secret and is furious at Leeto. Melita lands in the hospital after her curiosity bounces back at her. Lawyer Moss has excellent news for Chef Kgosi and Fanie.
Friday, 12th March 2021 (Episode 180)
Kobus is shocked when Noah reveals his most hidden secret to him. Melita attempts to get herself discharged but fails miserably. Lehasa's lack of trust in Fanie makes a few of the new patrons uneasy.
Monday, 15th March 2021 (Episode 181)
Celia learns about some condemning information concerning the secret mission Alfred is on. Leeto is overcome by emotions when at last he gets what he has always wanted. Melita's condition at the hospital shocks Sister Ouma.
Tuesday, 16th March 2021 (Episode 182)
Celia is astounded when she discovers who Alfred's contact is at the university and does not want anything to do with their dirty work. Leeto outsmarts Mary and Mokgadi, and they are displeased when they learn of this. Melita is very close to finding out who Alfios' secret employer is.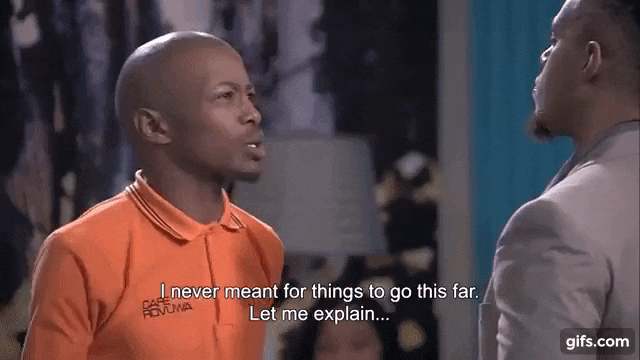 Wednesday, 17th March 2021 (Episode 183)
Koloi remembers a truth that makes him distressed. An old manuscript can hold secrets, and this leaves MaNtuli in distraught. Alfred receives a massive blow from Celia's ultimatum.
Thursday, 18th March 2021 (Episode 184)
Noah shows his true self to Leeto the day before he is sentenced. Celia shows her despondency towards her son. Kwaito shows his nephew a heartening gesture.
Friday, 19th March 2021 (Episode 185)
For the sake of bidding Noah a farewell, the Matlogas and Maputlas come together. Melita almost finds Alfred in a suspicious situation. A child tells off MaNtuli, and she gets infuriated.
Monday, 22nd March 2021 (Episode 186)
There is a big surprise waiting for Noah when he gets to his cell. Alfred and Celia have succeeded, and while he is celebrating, Celia is still uneasy. Everyone is thrilled when Tbose confirms the best man for the wedding.
Tuesday, 23rd March 2021 (Episode 187)
Leeto is shocked when he gets to know that someone he once had great affection for may depart forever. Clement leaves MaNtuli in shock when he makes a ponderous accusation against her. Everyone is moved when Wallet receives a valuable gift from Nora.
Wednesday, 24th March 2021 (Episode 188)
MaNtuli flares up when she gets to know about the plan of Kwaito; he is planning on looking for someone from their past. Glenda lets out a secret concerning a career offer Mapitsi is giving to someone who is close to Tbose. Mokgadi and Leeto's path comes to an end.
Thursday, 25th March 2021 (Episode 189)
Tbose makes a shocking announcement about his wedding to his family. Alfred and Sthoko get themselves into an undesirable position. Alfred makes a surprise announcement that gives Celia mixed feelings.
Friday, 26th March 2021 (Episode 190)
To MaNtuli's surprise, Kwaito and his absent father reconnect through writing. Mapitsi and Tbose's decision displeases Meikie. The Magongwas have a cause to celebrate, and they all go out and do not hold back.
Monday, 29th March 2021 (Episode 191)
An important document gets burnt in the Seakamela household. Mapitsi receives assistance from her father in matters to do with her internship; however, things go awry for her. Kwaito receives a devastating ultimatum from Glenda, which knocks him off his pious high horse demeanour.
Tuesday, 30th March 2021 (Episode 192)
Tension builds in the Seakamelas household when Kwaito calls out his mother for her behaviour. Much to her mother-in-law's displeasure, Mapitsi remains adamant in her decision. Nomalanga desires to go and see a particular gentleman located in Polokwane in matters regarding Lelo.
Wednesday, 31st March 2021 (Episode 193)
MaNtuli is furious when she learns about the person who motivated Kwaito to look for Seakamela. Nomalanga gives Mfundo a mouthful because of concealing the whereabouts of a family member. Lizzy is left conflicted when her plan to quit takes a huge turn.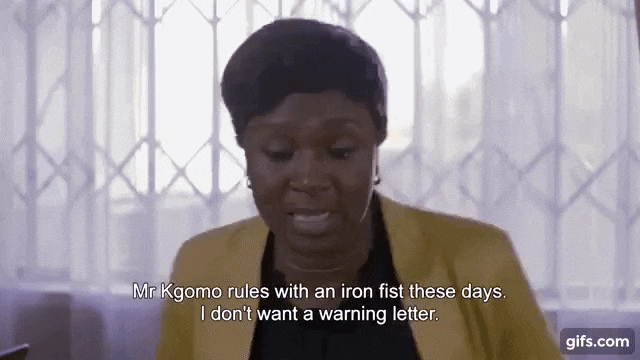 Melita
Melita does not know her limits when it comes to investigating Alfios' secret boss. Her curiosity has landed her in the hospital, and despite that, she is still adamant on her quest. Will she unearth the secret behind Alfios' employer?
Celia
Celia has discovered some damning information about Alfred's mission. She also gets to know who his connection is at the university; however, she wants nothing to do with their deals. She eventually gives Alfred an ultimatum that completely shocks him.
As seen in the Skeem Saam Teasers for March 2021, a lot of things are happening. The upcoming episodes in March are something you do not want to miss out on.
READ ALSO: Eternal love teasers for March 2021 are finally here to check out
Briefly.co.za recently published the Eternal love teasers for March 2021. Sonakshi and Rohit are going through many hardships and they are on the verge of calling it quits. Rohit has learnt that Sonakshi has been keeping things from him and he flares up at her.
On the other hand, Nishi is accusing Sonakshi of the attempted murder of Naren. Will this get her arrested? Check out the teasers to find out more.
Source: Briefly News