Zara's Nikah teasers for March 2021 are nothing close to what you had envisioned. Unlike most shows, the unpredictable twists and turns in the plot should make you look forward to catching up with an episode. If you have not checked out the show, you might want to spare a few minutes to go through these highlights.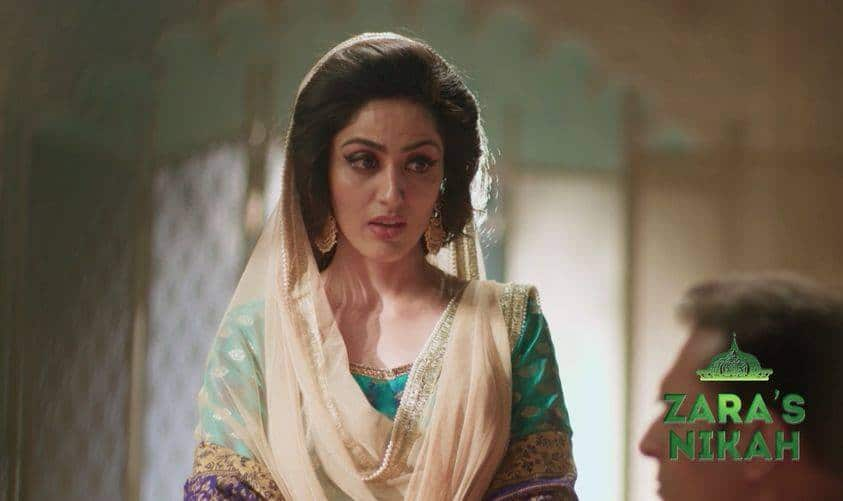 Kabir features as a heartless man who fights to ensure his interests are well represented. Shahbaz is a naive young man whose future is put at stake when Kabir and a bunch of his friends come up with a plan to bring him down. What are they up to? Will they succeed? Zara's Nikah teasers for March 2021 highlight the ins and outs of the show.
Zara's Nikah March 2021 teasers
In the most recent Zara's Nikah episode, Kabir seemed to have something up his sleeves, and his desire to take Shahbaz down was at its peak. However, he seemed unsure of how to execute his plan; hence, he was out looking for people to support him. Will he manage to convince anyone to join his heinous plot?
Episode 247 - Monday, 1st of March 2021
Qazi thwarts the police's efforts to look for Kabir in the Siddiqui house, and Kabir comes up with a plan to uninvitedly show up at Shahbaz's oath ceremony with Imran and Zara. Kabir reaches out to Peer Sahab for help in sneaking into the ceremony and does the unthinkable when he informs the media about Shahbaz being a liar. After causing the mayhem, he blackmails Shahbaz into signing a confession agreement.
Episode 248 - Tuesday, 2nd of March 2021
Shahbaz affirms that Kabir is mentally fit before the press, and Peer Sahib hands Kabir some documents and instructs him to return them to the Ahmed mansion. Kabir shocks everyone when he declares that he co-owns the Ahmed house. Later, he joins Zara and Imran in coming up with a new plan to make Shahbaz feel fearful by planting evidence in his room. When they realise he noticed the clues they planted, they come up with another plan to heighten his paranoia.
Episode 249 - Wednesday, 3rd of March 2021
Kabir opens up to Zara about his next plan. In the meantime, the Ahmed family members raise eyebrows about what Kabir is up to. However, Kabir plays mind games with them and makes them believe everything that is happening is paranormal.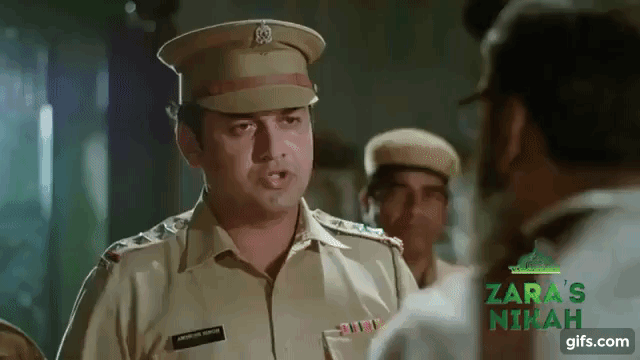 Episode 250 - Thursday, 4th of March 2021
Shahbaz goes through the CCTV footage and convinces himself that Zara's spirit is haunting him. Meanwhile, Zeenat refuses to believe everything that is happening and continues to observe the change in Kabir and Zara's attitude. She snoops through their belongings and comes across some crucial information to burst their bubble. Later, Shahbaz realises he is trapped in a loft with a fire beneath him.
Episode 251 - Friday, 5th of March 2021
Shahbaz gets overwhelmed by everything happening around him; hence, he decides to go to Zara's supposed grave to apologise for causing her death. Kabir and his accomplices take advantage of the situation to record his confession, and later, the police show up at the graveyard to arrest him. Co-incidentally, Zeenat comes to Shahbaz's rescue and tries to prove that Kabir is framing him. Will the police listen to Zeenat?
Episode 252 - Saturday, 6th of March 2021
Kabir agrees to have a DNA test performed on Zara's supposed corpse to prove that Shahbaz killed her. Later, Shahbaz pays someone to exchange the corpse at Zara's supposed grave, and when the judge gives his judgement about the case, everyone is left in shock. He opens up to Rukhsar and Zeenat about how he got himself out of the mess. When he gets appointed as the chairman of the Momin board, Kabir gets frustrated about his failed plan to bring him, so he decides to take the matters into his own hands.
Kabir
Qazi stops the police from looking for Kabir in the Siddiqui house, and Kabir comes up with a plan to sneak into Shahbaz's oath ceremony. He reveals some shocking details to the media. Later, he comes up with a plan to convince Shahbaz that Zara's spirit is haunting him. Later, he gathers evidence to accuse Shahbaz of killing Zara, although his plan hits a dead end. Will he give up or will he come up with another plan to seek revenge?
Shahbaz
Shahbaz believes Zara's spirit is haunting him, and when he experiences strange episodes, he makes up his mind to go to Zara's grave and confess. However, Kabir records his confession and plans his arrest. When he gets summoned in court, he insists on having a DNA test conducted, and through his magic, he messes with the sample and buys his freedom and secures the position of the chairperson of the Momin board. Is this the end of his woes with Kabir?
Going through Zara's Nikah's teasers for March 2021 must have been a rollercoaster. If you wish to find out more details on how the drama will unfold, tune in to Zee World from Mondays to Sundays at 20h00.
READ ALSO: My Identity teasers: March 2021
Briefly.co.za recently published interesting details about My Identity teasers for March 2021. You will be shocked by what to expect in the oncoming episodes.
My Identity teasers feature Avni's attempts to seek justice for her mother's death. She also goes on with her mission to expose her evil grandmother. Will her grandmother get away with the crimes? Will her plans bear fruits? Read on for more details.