Zara's Nikah teasers for March 2021:Is Zara back from the dead
Zara's Nikah teasers for March 2021 are nothing close to what you had envisioned. Unlike most shows, the unpredictable twists and turns in the plot should make you look forward to catching up with an episode. If you have not checked out the show, you might want to spare a few minutes to go through these highlights.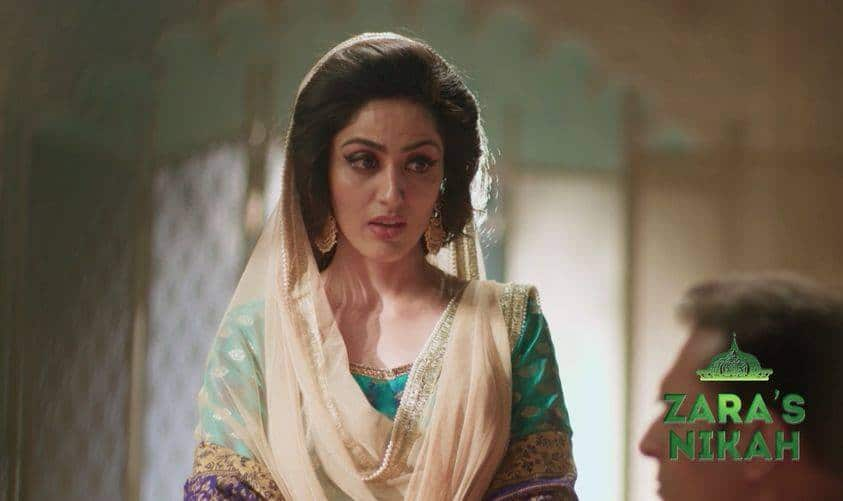 Kabir features as a heartless man who fights to ensure his interests are well represented. Shahbaz is a naive young man whose future is put at stake when some people have a plan to bring him down. What are they up to? Will they succeed? Zara's Nikah teasers for March 2021 highlight the ins and outs of the show.
Zara's Nikah March 2021 teasers
In the most recent Zara's Nikah episode, Kabir seemed to have something up his sleeves, and his desire to take Shahbaz down was at its peak. There is also the appearance of Nargis, who looks exactly like Zara. Has Zara resurrected, or does she just look alike? Find out below.
Episode 247 – Monday, 1st March 2021
Qazi thwarts the police's efforts to look for Kabir in the Siddiqui house, and he comes up with a plan to uninvitedly show up at Shahbaz's oath ceremony with Imran and Zara. Kabir reaches out to Peer Sahab for help in sneaking into the ceremony and does the unthinkable when he informs the media about Shahbaz being a liar. After causing the mayhem, he blackmails Shahbaz into signing a confession agreement.
Episode 248 – Tuesday, 2nd March 2021
Shahbaz affirms that Kabir is mentally fit before the press, and Peer Sahib hands Kabir some documents and instructs him to return them to the Ahmed mansion. Kabir shocks everyone when he declares that he co-owns the Ahmed house. Later, he joins Zara and Imran in coming up with a new plan to make Shahbaz feel fearful by planting evidence in his room. When they realise he noticed the clues they planted, they come up with another plan to heighten his paranoia.
Episode 249 – Wednesday, 3rd March 2021
Kabir opens up to Zara about his next plan. In the meantime, the Ahmed family members raise eyebrows about what Kabir is up to. However, Kabir plays mind games with them and makes them believe everything that is happening is paranormal.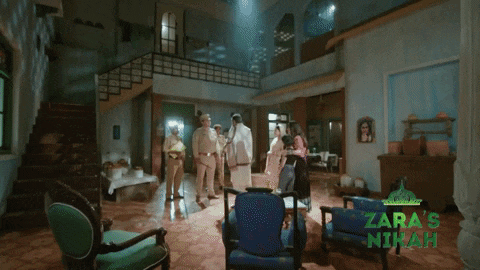 Episode 250 – Thursday, 4th March 2021
Shahbaz goes through the CCTV footage and convinces himself that Zara's spirit is haunting him. Meanwhile, Zeenat refuses to believe everything that is happening and continues to observe the change in Kabir and Zara's attitude. She snoops through their belongings and comes across some crucial information to burst their bubble. Later, Shahbaz realises he is trapped in a loft with a fire beneath him.
Episode 251 – Friday, 5th March 2021
Shahbaz gets overwhelmed by everything happening around him; hence, he decides to go to Zara's supposed grave to apologise for causing her death. Kabir and his accomplices take advantage of the situation to record his confession, and later, the police show up at the graveyard to arrest him. Co-incidentally, Zeenat comes to Shahbaz's rescue and tries to prove that Kabir is framing him. Will the police listen to Zeenat?
Episode 252 – Saturday, 6th March 2021
Kabir agrees to have a DNA test performed on Zara's supposed corpse to prove that Shahbaz killed her. Later, Shahbaz pays someone to exchange the corpse at Zara's supposed grave, and when the judge gives his judgment about the case, everyone is left in shock. He opens up to Rukhsar and Zeenat about how he got himself out of the mess. When he gets appointed as the chairman of the Momin board, Kabir gets frustrated about his failed plan to bring him, so he decides to take matters into his own hands.
Episode 253 – Sunday, 7th March 2021
Qazi implores Kabir to begin work as Sheher Qazi when he resigns, while Zara attempts to alter Kabir's choice. On Zara's memorial, Kabir finds a way to give up his resentment towards god.
Episode 254 – Monday, 8th March 2021
Zara and Kabir work together to bring down Shahbaz's enterprise. Soon after, Rukhsar and Zeenat pull a wicked trick on Zara, who is in the car with the children, dropping them off at school.
Episode 255 – Tuesday, 9th March 2021
Kabir discovers that Rukhsar paid for the rabies-infected dog from Mr D'Mello and reveals this to everybody, further asserting that he will dissolve the marriage. Soon after, many people storm into the Siddiqui house, shouting anti-Qazi statements.
Episode 256 – Wednesday, 10th March 2021
Until his separation is complete, Kabir goes to live with Rukhsar at the Ahmed house; later, Rukhsar blames Zara for the divorce. Kabir does not want the post of Sheher Qazi, and he nominates Imran instead. Elsewhere, Shahbaz has a seasoned competitor in mind. Zara is caught off-guard when someone new comes into the picture.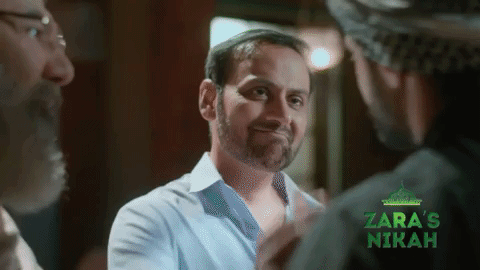 Episode 257 – Thursday, 11th March 2021
Zara's confession leaves Kabir stunned, and he vows to keep her safe from Jalali and take her to Ahmed's home. He places Yadav, a former army major, and his squad to protect Zara, the children and act as the Siddiquis security.
Episode 258 – Friday, 12th March 2021
Kabir confronts Jalali, assuring that he will not win with Imran as his opponent; however, Imran's statement in front of the board members leaves him surprised. Kabir prevents Zara from murdering Jalali and announces that he is prepared to become Sheher Qazi.
Episode 259 – Saturday, 13th March 2021
Jalali warns the Sharia board not to support Kabir, and soon after, unexpected news places Kabir's scheme in peril. Jalali and Shahbaz expose the Sharia board members to the mystical yet threatening town of Jalalpur. Kabir and Zara follow them to Jalalpur under false identities.
Episode 260 – Sunday, 14th March 2021
Jalali lets Zara and Kabir into Jalalpur, but the creepy environment and a meeting with a jinn leave the two terrified. Zara is overcome with sadness on visiting a place where she lived as a child, but soon after, several paranormal activities put her life at risk.
Episode 261 – Monday, 15th March 2021
Zara and Kabir deceive Jalali and Shahbaz while a dubious Jalali chooses to separate the couple, thus eliminating protective measures. The next day, a jinn takes Kabir's likeness, and it goes away with Zara.
Episode 262 – Tuesday, 16th March 2021
Kabir comes home and makes Jalali put all his powers in a bottle and allows Zara to avenge her parents' demise by murdering Jalali. However, she does not, and Jalali and his cronies go to jail as Asim is checked into rehab. Elsewhere, Azra forces Imran to make a choice.
Episode 263 – Wednesday, 17th March 2021
Kashan comes home from Dubai with a girl, Saima. Meanwhile, Kabir threatens to reveal Shahbaz's true nature, and he later holds a birthday party for Asim. Later, Shahbaz and Rukhsar scheme against Zara and Asim's look when he gets to the celebration and leaves everyone stunned.
Episode 264 – Thursday, 18th March 2021
Asim accepts responsibility for what Jalali did, and surprisingly, Kabir becomes the Sheher Qazi. Rukhsar shows Shahbaz and Jalali her plot against Kabir. Soon after, Jalali and Shahbaz create chaos in Kabir's installation ceremony. Kabir spots a troubled Zara, and he and the children make her happy.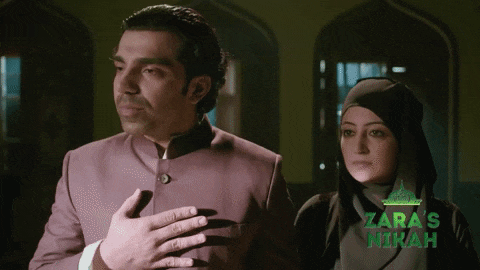 Episode 265 – Friday, 19th March 2021
At the Sharia board meeting, Rukhsar states that Kabir was unfaithful to Zara and did not give her wifely rights. After this, Imran and Azra confront Kabir, and he makes a vow to his children. Rukhsar then tells him to forget about the annulment if he still wishes to be Sheher Qazi.
Episode 266 – Saturday, 20th March 2021
Zara acknowledges that she loves Kabir in front of everybody, and on Rukhsar's urging, Kabir promises to get her wed in a month's time. Later, Kabir is angry when Jalali proposes to wed Zara; this is a scheme between Jalali, Azra, and Shahbaz to outwit the two of them. Elsewhere, Zara confides in Kabir her readiness to marry.
Episode 267 – Sunday, 21st March 2021
Jalali tells Azra his scheme, and he wants her to make it happen, elsewhere the children go missing, and Zara and Kabir are concerned.
Episode 268 – Monday, 22nd March 2021
Zara tells her dreams to Kabir, and he proposes to make them a reality; at the same time, Zeenat cautions Kashan, and Kabir comes up with a way to help Zara learn how to ride a bicycle.
Episode 269 – Tuesday, 23rd March 2021
Zara and Kabir link up with the groom-to-be, Asif, who has one condition before getting married; she does not support this condition. Zara and Kabir quarrel after she refuses to wed Asif, and she makes it clear that she will not marry anybody.
Episode 270 – Wednesday, 24th March 2021
Salma advises Zara and Kabir to come together and fight their adversaries. Later, Kabir draws Rukhsar away from the Ahmed home and punishes her for planning to murder Zara. Rukhsar comes clean about why she acted in that way and soon after conspires against them again and shows Zeenat her plan of action.
Episode 271 – Thursday, 25th March 2021
Salma convinces Shahrukh, a relative, to pretend to be Zara's potential husband in front of Kabir and Qazi. Meanwhile, Zara wants to expose Jalali and Shahbaz with the help of Shahrukh.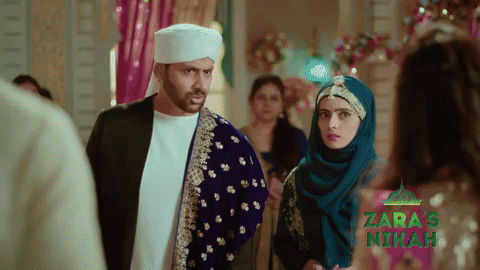 Note: The old Zara is back acting as Nargis in the coming episodes.
Episode 272 – Friday, 26th March 2021
Using the lessons she learned from her mentor, Nargis lectures on the importance of musical healing at the hospital's inauguration ceremony. Soon after, Kabir goes to the ceremony and is caught off-guard. He then shares with Rukhsar that Zara is alive, but she is doubtful. Zara's doppelganger Nargis finds out that Kabir is opposed to music. Later, Kabir looks for Zara.
Episode 273 – Saturday, 27th March 2021
Kabir gets Nargis' home address, and Rukhsar goes with him to the hospital, where she meets a man in a burqa. She instructs him to murder Zara's doppelganger while Kabir ruins Rukhsar's recruit, Sartaj's assault on Nargis. Zara gives Kabir evidence that she is Nargis, but he is doubtful.
Episode 274 – Sunday, 28th March 2021
Kabir is suspicious about Rukhsar's involvement in the assault on Nargis but later asks Nargis to link up with Salma. Nargis' guru advises her to go with Kabir, and later Qazi hugs Nargis, convinced that she is Zara.
Episode 275 – Monday, 29th March 2021
Salma listens to Nargis' music, and soon after, she is rescued by Zara from falling. Salma gets very emotional. Later, Rukhsar confides in Zeenat about her scheme to expose the truth about Zara's doppelganger. Elsewhere, Salma wants Nargis to confirm her identity by showing her a spot where Zara had a scar from childhood.
Episode 276 – Tuesday, 30th March 2021
Rukhsar wants to know Nargis' identity and asks her to swear on the Quran, Kabir stops this, but he is concerned about Rukhsar and Zeenat's intentions. Nargis tells the truth that she is Zara after she sees her parents in hot soup. Kabir interrogates her about her motives.
Episode 277 – Wednesday, 31st March 2021
Kabir finds out that Zara has been upset with him for a while, and he goes to her room to have a conversation with her. She says that Kabir is na mahram to her, and Kabir finds out why she left his life. Kabir gives Babli's letter to Zara to fix the breakdown of communication.
Kabir
Qazi stops the police from looking for Kabir in the Siddiqui house, and Kabir comes up with a plan to sneak into Shahbaz's oath ceremony. Later, he gathers evidence to accuse Shahbaz of killing Zara, but later, Zara returns to his life in the form of Nargis. How will he handle this?
Shahbaz
Shahbaz believes Zara's spirit is haunting him, and he decides to go to Zara's grave and confess. However, Kabir records his confession and plans his arrest. When he gets summoned to court, he buys his freedom. He later causes trouble during Kabir's inauguration. When will this feud end?
Going through Zara's Nikah's teasers for March 2021 must have been a rollercoaster. If you wish to find out more details on how the drama will unfold, tune in to Zee World from Mondays to Sundays at 20h00.
READ ALSO: My Identity teasers: March 2021
Briefly.co.za recently published interesting details about My Identity teasers for March 2021. You will be shocked by what to expect in the oncoming episodes.
My Identity teasers feature Avni's attempts to seek justice for her mother's death. She also goes on with her mission to expose her evil grandmother. Will her grandmother get away with the crimes? Will her plans bear fruits? Read on for more details.
Source: Briefly News