The internet's trending Gorilla Glue girl from Louisiana shocked the world by posting a TikTok video explaining her plight to the world. The young lady needed urgent medical treatment because her hair got stuck to her head for a month. According to the gorilla glue girl original video, she confessed that her sorrows began when she mistakenly substituted the industrial-strength Gorilla glue spray with her usual Got2b Glued spray because she ran out of it.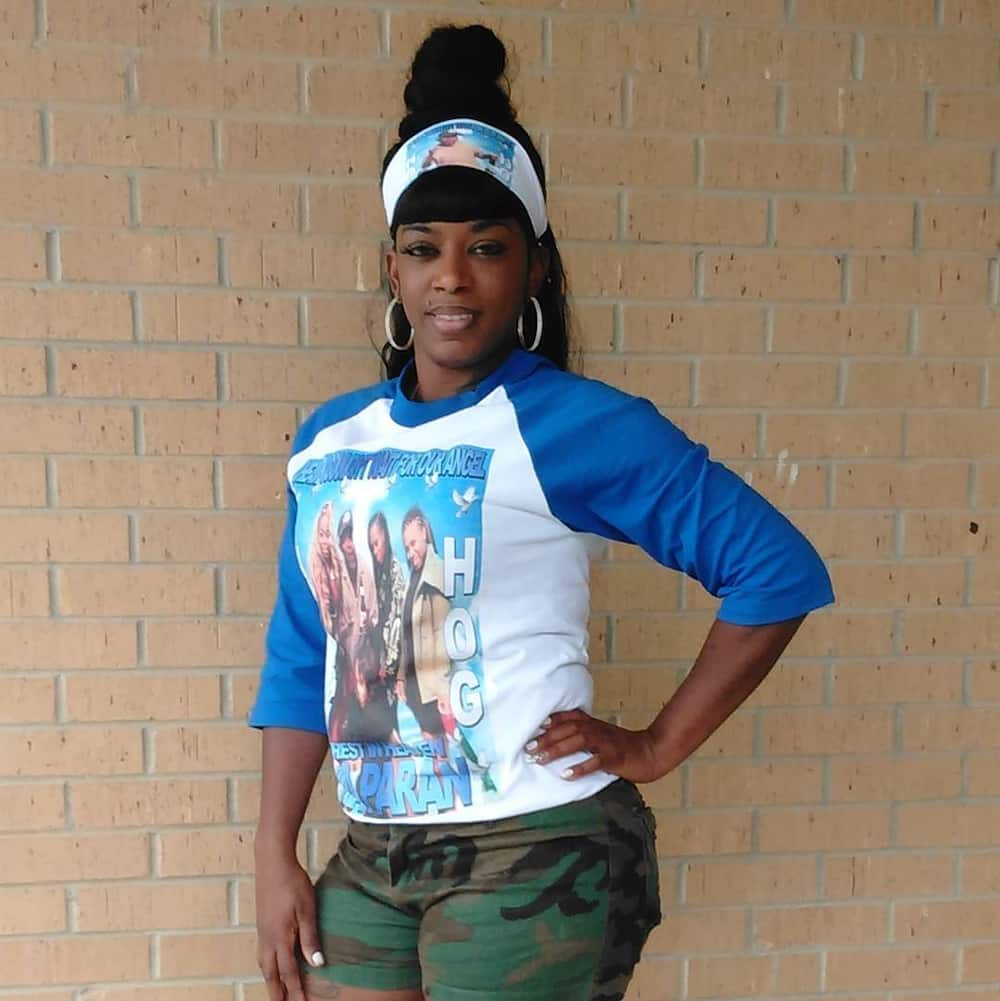 Who is the Gorilla Glue girl? Gorilla glue girl age is 40 years old. Miss. Tessica Brown is a teacher in Louisiana and a single mother. Where is the gorilla glue girl now? She is doing fine after Beverly Hills's plastic surgeon, Dr. Michael Obeng, performed a three-hour procedure using chemical treatment and successfully removed the Gorilla Glue from her hair. Gorilla glue girl pictures while running her fingers through her natural hair for the first time in more than a month have graced the internet.
Gorilla glue girl surgery: What happened to Gorilla Glue girl?
It was a $12,500 procedure, but the doctor did it free of charge. Before the surgery, Gorilla glue girl GoFundMe raised more than $20,000 in donations. Tessica and a relative started the initiative using a photo of her visit to the emergency room. She got over $13,000 in a day and $20,577 by Thursday afternoon. They two are yet to explain how they will use the money.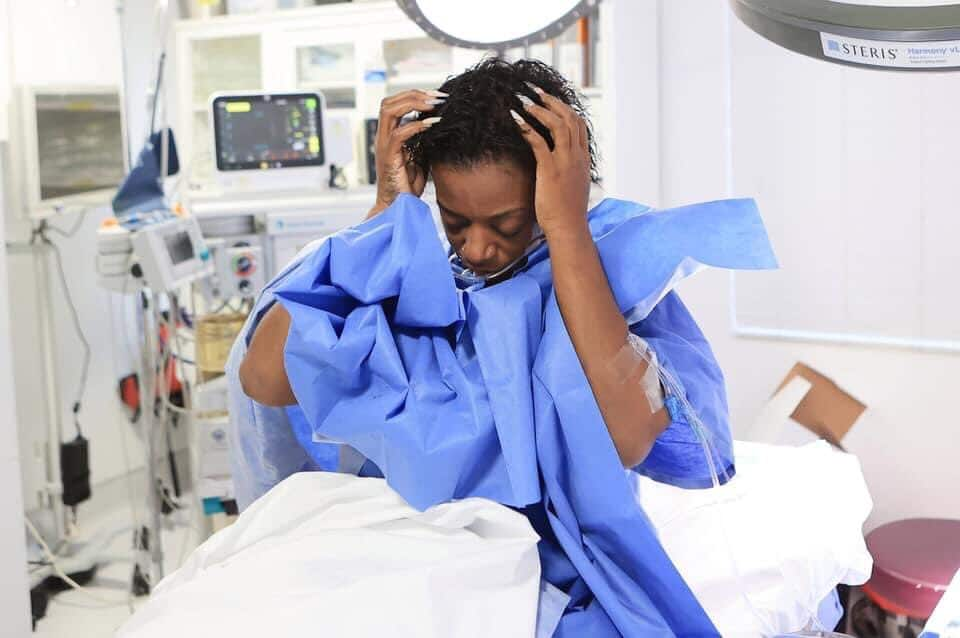 The bizarre DIY hairstyling blunder
Women use Got2b Glued spray to lay front wigs or hold hair into place. You can tell from the gorilla glue girl video that Tessica managed to adorn her hair with a slicked-down ponytail hairstyle using the most adhesive glue on earth. However, she realized her blunder when she tried washing her head fifteen times, but her hair remained an impenetrable helmet.
Gorilla Glue company's response to Brown
Her story alerted millions of people who use DIY beauty techniques and products. At no point should one use a product without doing in-depth research about it. According to Gorilla Glue's manufacturer's official website, it is 100% waterproof and made for fixing bathroom tiles, wood flooring, and decking.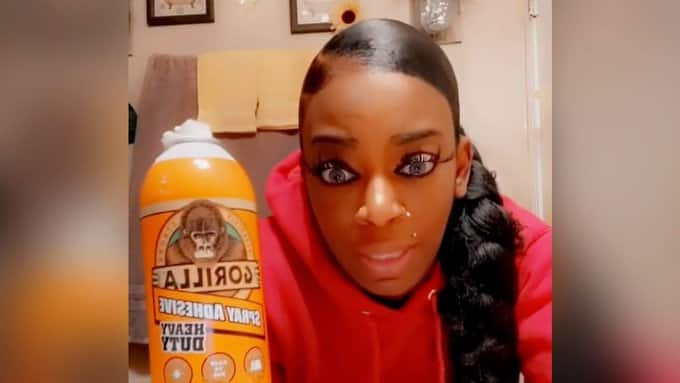 Gorilla Glue company's advice to her via Twitter read:
Hi there, we are sorry to learn about your experience! We do not recommend using our products in hair as they are considered permanent. You can try soaking the affected area in warm, soapy water or applying rubbing alcohol to the area.
The company's advice and information from their website did not solve her situation; therefore, she sought medical attention. Gorilla glue girl updates on Instagram were images of her at St. Bernard Parish Hospital in Chalmette, Louisiana, and a captioned photo of some acetone and sterile water.
Brown reacted to mean comments online
Globally influential celebrities and millions of social media users got obsessed with her story. While Gorilla glue girl Instagram pictures touched many empathetic souls, some think there is more to this story than what Tessica is revealing.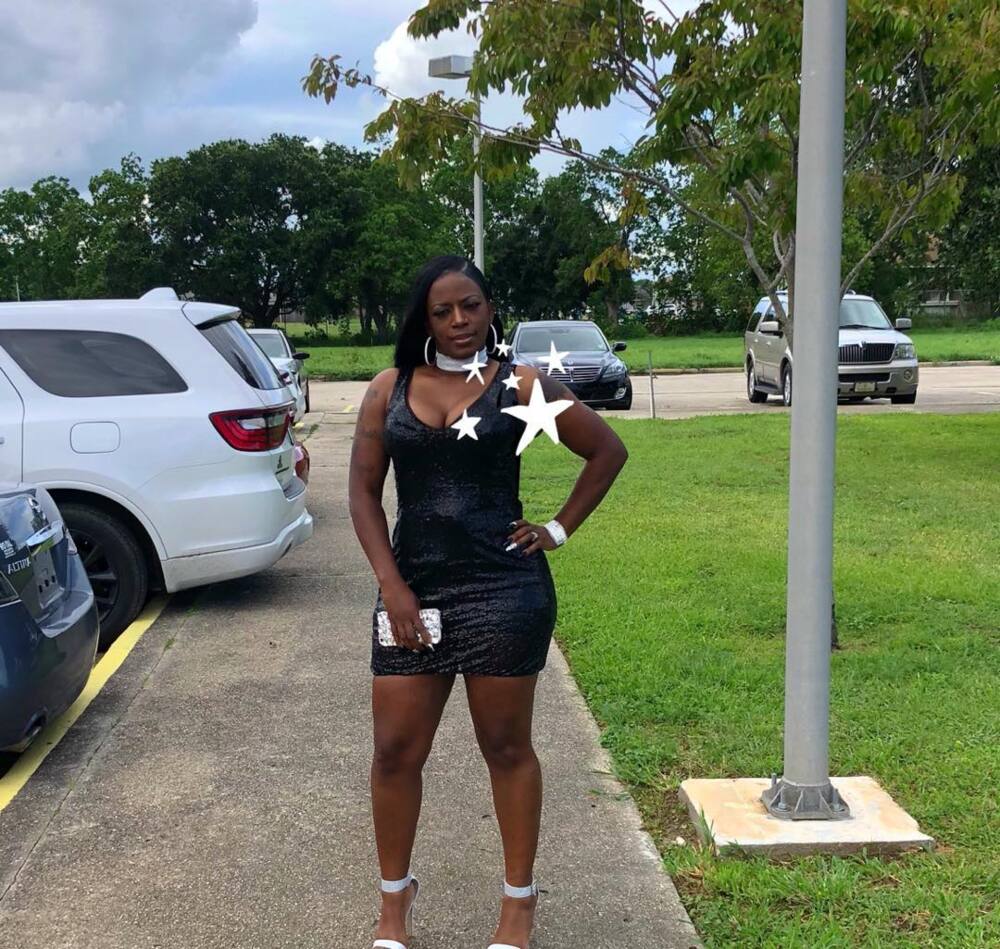 Was she clout chasing or did she genuinely land in an unfortunate haircare mix-up? Brown made it clear that she was not chasing clout and that she regretted sharing her story on social media by saying:
Again, it never was … Who in they right mind would have just said, 'Oh, let me just spray this on my head, and I'm going to become famous overnight?' Never. Who would want that?
She added:
I told my son today, "I wish I could just, I mean, go back." Because I'm over it...Again, I don't know where all of this is coming from. Because, at this point, everybody is saying it.
Gorilla glue girl denied lawsuit rumors
Gorilla glue girl suing reports were fake. Tessica refuted claims that she hired a lawyer to file a lawsuit against the company because its product labels did not explicitly warn users against using it on hair.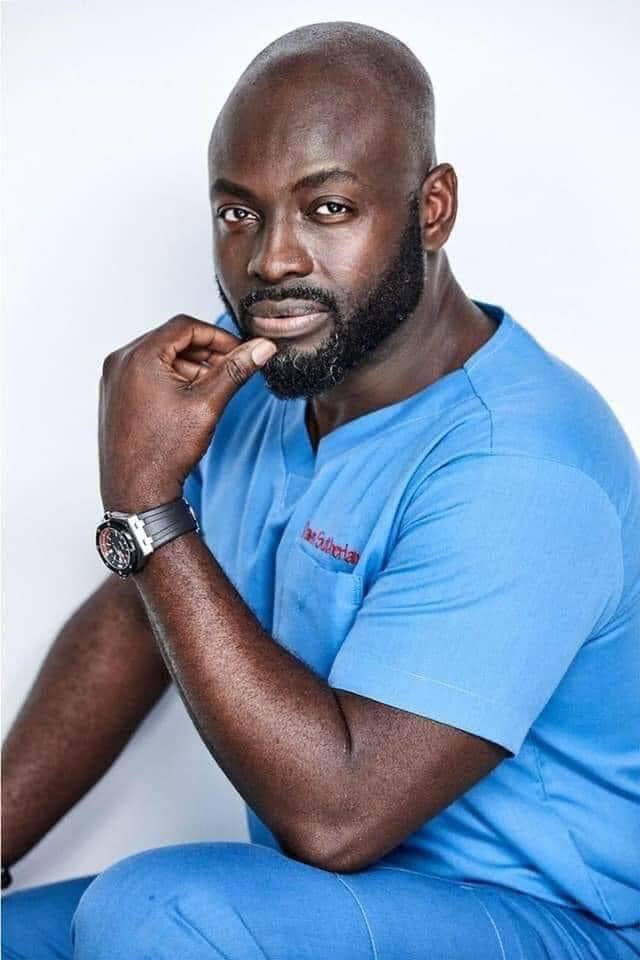 She explained that she aired on social media her problem because she desperately needed help from this health hazard. Brown had this to say during a media interview:
The reason I went to the internet — because I was never going to take this to social media, but the reason I took it to social media was because I didn't know what else to do. I knew somebody out there; somebody could have told me something. I didn't think for one second it was going to be everywhere.
Gorilla glue girl story is a lesson to everyone who uses or plans to use products in a manner manufacturers have not approved. Her situation could have been worse, but lucky remedy came her way on time. Some people have contracted deadly infections like skin cancer and developed irreversible deformities because of experimenting with chemical products.
READ ALSO: Bontle Modiselle and Priddy Ugly Share Their Love Story in Interview
Briefly.co.za recently posted the most anticipated insights about Bontle Modiselle and Priddy Ugly's marriage. The celebrity couple did not shy away from revealing exciting details about their love life.
The couple got married two years ago after staying in love with one another for twelve years. Their story is one of the captivating fairy tales that would make an award-winning movie if they were to head down that road.