Top 15 Black History songs about success, freedom and justice
Music is the most incredible art that has ever been invented. It is a language that has been used since time immemorial to reflect humanity's inner emotions. Here are the top 15 Black History songs that depict success, freedom, and justice as black Americans and the rest of the world celebrate the important month.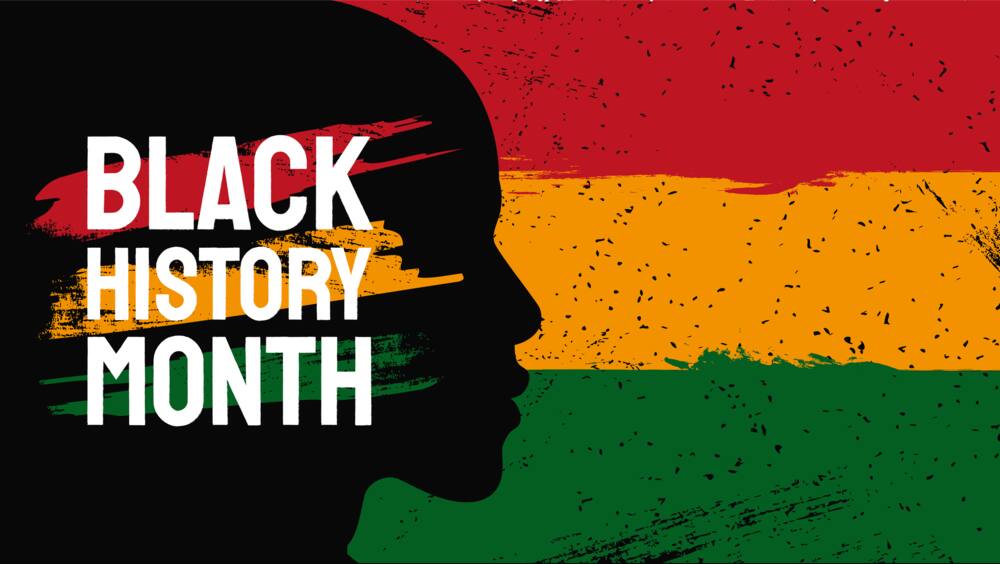 Both new and old Black History songs reflect the people's hopes and dreams in the wake of increased injustice based on race. Throughout the centuries, black Americans and Africans have found solace in various music genres ranging from hip hop, classics, pop, ballads, punk, dance, and spirituals. What should your music playlist contain to mark Black History Month?
Top 15 Black History songs 2021
Black History Month began in the 20th century in the United States, and the culture has been taken up by other countries, including Canada, the United Kingdom, Germany, and the Netherlands. Black History Month might have started a century ago, but the celebration of black culture has been around for many centuries. Here is a compilation of the top 15 Black History songs to sing in 2021.
1. Say It Loud – I'm Black And I'm Proud by James Brown
The song is considered one of the most powerful black pride songs of the 1960s. James Brown released the hip hop track in 1968 at a time when the term "black" was seen as inferior. African-Americans were angry after the assassination of Martin Luther King Jr four months earlier, in April 1968. The artist helped eliminate the stereotype by making the people feel proud of themselves.
2. A Change Is Gonna Come by Sam Cooke
Sam Cooke's inspiration to write A Change Is Gonna Come was when he was not allowed entry at a whites-only motel located in Louisana. Since its release in 1964, the song has become a civil rights anthem for more than five decades. Although Sam died in December 1964, it gave hope in the face of artistic and racial issues among African-Americans.
3. Alright by Kendrick Lamar
Kendrick Lamar released the hip-hop single in 2016. Alright, which has become an anthem for modern social justice movements, is one of the most played new Black History songs. It gives hope to oppressed communities that everything is going to be alright.
4. Glory by Common ft John Legend
Glory was recorded by John Legend and Common in 2014 for Selma, an American historical drama. The film details how Martin Luther King Jr led a march for voting rights between Selma and Montgomery in 1965. The song also talks about current issues in the United States, including police brutality and injustices towards black men and women.
5. Black Rage by Lauryn Hill
Lauryn Hill wrote the track as a dedication to Ferguson to help foster peace and support the individuals who were fighting for racial equality in the Missouri area. The lyrics detail some of the aspects that elicit black rage. Lauryn believes artists have the opportunity and platform to change things that the democratic process may be unable to touch.
6. Don't Shoot by The Game ft various artists
The Game released the track in 2014 as a tribute to Michael Brown, a young African-American boy who was shot and killed unjustly by police in Ferguson. The song's intense lyrics are a reminder that racism is far from over in the United States and around the world. Many other artists came out to speak up regarding numerous other unjust killings against black people.
7. We Gotta Pray by Alicia Keys
Alicia Keys released the song in 2014 after the grand jury's decision not to indict the New York police officer who was involved in the murder of Eric Garner. The artist tries to call for peaceful protests. The video also shows the photos of past and present civil rights activists who have been vocal on black justice.
8. Don't Touch My Hair by Solange Knowles ft Sampha
Solange, Beyoncé's sister, released the track in 2016. It was inspired by an incident in South Africa when a white lady tried to touch her afro. The song explains the manner in which the white supremacist society views blacks as objects for exhibit and not fellow humans to be understood. Don't Touch My Hair has since become an anthem for reclaiming black autonomy.
9. I Smile by Kirk Franklin
Kirk Franklin released the song in 2010 for his 12th studio album, Hello Fear. The track encourages people not to live their lives based on how they feel but based on the word of God. I Smile track has since become one of the most sung Black History songs gospel.
10. Overcomer by Mandisa
Gospel artist Mandisa released the tune in 2013. Overcomer is an uplifting tune that will make the perfect playlist for Black History songs for the church. African-Americans have endured injustice for a long time, and the music gives them the inner strength to live on.
11. Beautiful Day by Jamie Grace
Jamie Grace's Beautiful Day is an uplifting Gospel tune that you can add to your Black History songs playlist. The song talks about courage and faith that remains steadfast despite what comes along the way. It gives hope for a better today and tomorrow.
12. Something Inside So Strong by Labi Siffre
Labi Siffre, a British singer and songwriter, released the song in 1987. The artist was inspired by the events he saw during South Africa's apartheid in 1984 when the police used to open fire on black civilians on the streets. It talks about human rights, people's dignity, respect, and tolerance.
13. Harriet Tubman: Spying on the Man by Sung History (kids' song)
Harriet Tubman was a spy woman that helped thousands of slaves escape through the Underground Railroad. The tune is an excellent choice if you are compiling a playlist of Black History songs for elementary students. Learners will be quick to understand the bravery that was exhibited by great black men and women in history.
14. I Am Special, Yes I Am by Gee J (kids' song)
Children should be taught positivity and how to embrace their natural self from a young age. This will help them grow into confident people who are ready to make society a better place to live. I Am Special is an excellent choice if you are looking for the best preschool Black History songs to dance to.
15. Martin Luther King by The Kiboomers (kids' song)
There is no better way to teach your young ones about their history than through music. When kids understand history from a young age, they will grow up appreciating their culture. There are many kid renditions of Martin Luther King Black History songs for kids to help your child understand their roots.
Black History songs help to encourage, teach, condemn, and protest in the most peaceful manner. The tunes help mark the holiday, which is a time to remember where Africans and African-Americans have come from and where they are headed in terms of civilization and representation.
READ ALSO: 20+ Black History Month ideas to celebrate the occasion 2021
What are your plans for Black History Month 2021? Briefly.co.za has suggested some of the best ideas that will help you celebrate black culture in the most meaningful manner. There are concepts for schools, workplace, home, and social media. Read the article to get the best ideas on how to spend the rest of the month wherever you are!
Source: Briefly News