The River 2 on Mzansi Magic Teasers: Coming up this March 2021
Lindiwe loses the battle but is not ready to accept defeat. On the other hand, Cobra loses almost everything after some of his friends turn into foes. How will he redeem himself? Discover more from the following The River 2 on Mzansi Magic teasers for March 2021.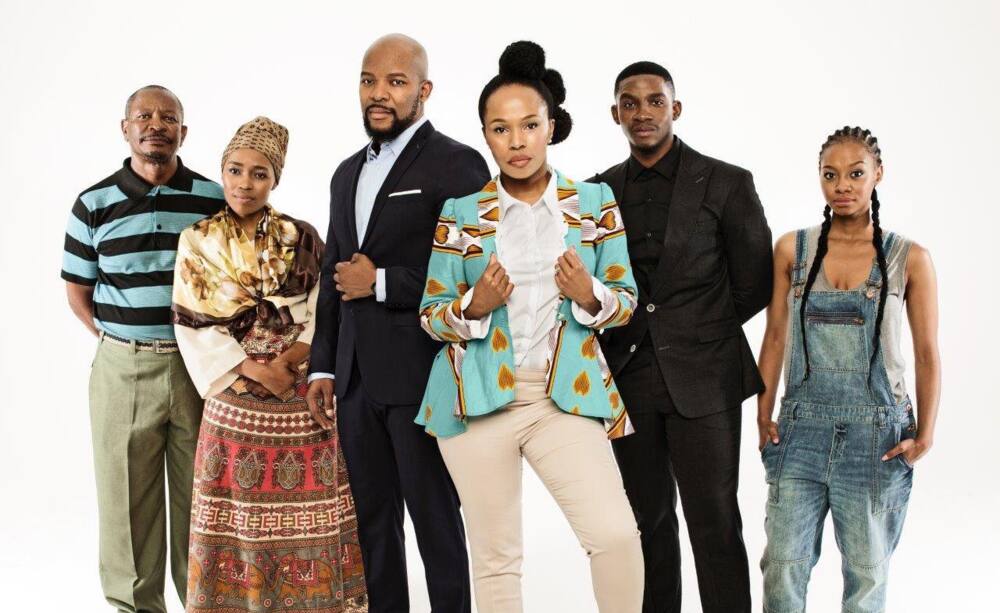 As Zweli gets further from his comfort zone, he is faced with a dilemma on whether to choose his family or follow his heart desires. What will be the consequences of his choice? Meanwhile, Tumi takes extreme measures to discover the individual responsible for ruining her family.
The River 2 on Mzansi Magic teasers March 2021
The River season 2 is getting better for lovers of the local show. Here is what is coming up on the show's March 2021 episodes.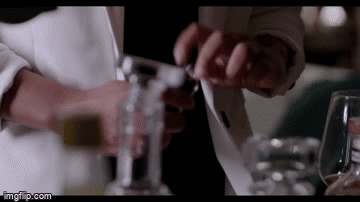 Monday, 1st March 2021 (Episode 111) – Where's my tender?
Cobra is caught by surprise after the individual he trusts does what he did not expect. Will he act against the person?
Tuesday, 2nd March 2021 (Episode 112) – Similar but opposite
Zolani comes across some fascinating details. Meanwhile, Cobra is yet to comprehend how business is capable of destroying relations that fast.
Wednesday, 3rd March 2021 (Episode 113) – Opening taps
Cobra faces a gun. Later on the same day, he manages to nail a great deal.
Thursday, 4th March 2021 (Episode 114) – All protocol observed
Cobra discovers that there is more to learn regarding the handling of stuff in his new world. What will he do to avoid mistakes? Meanwhile, Zweli is slowly getting out of his comfort zone.
Friday, 5th March 2021 (Episode 115) – Fak'imali Uzonona
The relationship between Cobra and his acquaintances is not in a great place due to money talks. Will he save the friendship or the money? On the other hand, Zweli decides to take his chance on happiness.
Monday, 8th March 2021 (Episode 116) – Holy acrimony
Zweli is happy after finding an exciting surprise in the mail. Meanwhile, Cobra is having a hard time trying to control Oupa and Percy. Will he continue dealing with them?
Tuesday, 9th March 2021 (Episode 117) – Emperors in new clothes
Dimpho and Tumi are surprised by the new changes made by Cobra in their lives. On the other hand, Lindiwe and some of her family members have a reason to celebrate after experiencing a breakthrough.
Wednesday, 10th March 2021 (Episode 118) – Watch your back!
Cobra encounters a dangerous foe from inside his circle. Will this be an eye-opener? Meanwhile, Zweli is in a dilemma as he has to make a choice between making his kids happy and doing what his heart desires. What will be the consequences of either choice?
Thursday, 11th March 2021 (Episode 119) – Heroes of Refilwe
Lindiwe discovers that she was mistaken when she chose to underestimate her new rival's capabilities. Will she accept defeat? Meanwhile, Cobra is living in fear because some of his acquaintances have become enemies. How will he get rid of them?
Friday, 12th March 2021 (Episode 120) – Green-eyed monsters!
The problem seems to get bigger each passing moment, prompting Lindiwe to draft a plan that will tackle the issue once and for all. Will she be able to get rid of the escalating troubles?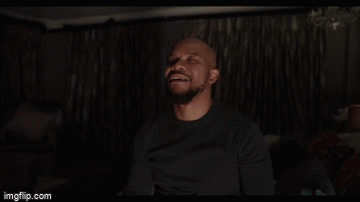 Monday, 15th March 2021 (Episode 121) – At your own risk
Lindiwe's plan does not work as she anticipated, and the results are likely to put her loved one in a dangerous situation? How will she get everything together? On the other hand, a shooting suspect is identified.
Tuesday, 16th March 2021 (Episode 122) – A leap of faith
Gail and Lindiwe receive shuttering news. What will be their next step? Meanwhile, some friends from a well-known Refilwe residence are planning to seek revenge.
Wednesday, 17th March 2021 (Episode 123) – All or nothing
The new life that Zweli chose is improving more than ever before. Meanwhile, Refilwe residents are determined to find the individual who made their lives a living hell. What will be the person's fate when found?
Thursday, 18th March 2021 (Episode 124) – Do not believe the hype
Tumi manages to catch the individual responsible for the recent act of crime. On the other hand, Gail has doubts regarding the plan she put together. What made her get second thoughts?
Friday, 19th March 2021 (Episode 125) – Catfight!
There is an intense fight after two foes who have never met have an encounter. Who will emerge victorious? Meanwhile, Tumi takes an extreme course of action in the quest to unearth the truth regarding the individual who tried to ruin her family.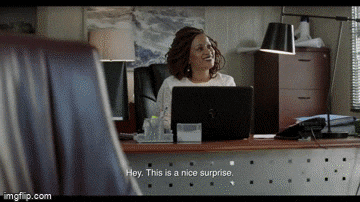 Monday, 22nd March 2021 (Episode 126) – Gatecrashers!
Lindiwe is not ready to accept defeat. Going back to battle is the only option for her. Will she win this time?
Tuesday, 23rd March 2021 (Episode 127) – The art of manipulation
Lindiwe tries to influence some of her family members in order to achieve her mission. Will they be persuaded? Meanwhile, Detective Tshaballa presents Dora with an unexpected and challenging problem that pushes her to the limit. How will she handle it?
Wednesday, 24th March 2021 (Episode 128) – Homecoming
Dora does everything in her power to ensure an innocent man goes to prison. Will she succeed? On the other hand, Lindiwe starts to find a way to get back into the life of Zweli. Will he accept her back?
Thursday, 25th March 2021 (Episode 129) – Montleyane
Lindiwe and Zolani get ready to start again. On the other hand, Dimpho and Tumi cannot leave their home after being trapped there. Who will rescue them?
Friday, 26th March 2021 (Episode 130) – One must die
Tumi makes up her mind to fight the foe she knows well. Who will come out alive? Meanwhile, at the Dikama mansion, it is a game between Gail and Lindiwe.
Monday, 29th March 2021 (Episode 131) – Connoisseur
Cobra is yet to experience real troubles. Is he ready to face them? Meanwhile, Gail gets help as she starts working on her plan against Lindiwe.
Tuesday, 30th March 2021 (Episode 132) – Karma
The new friendship between two ladies who were once arch-enemies makes people surprised. How did they find common ground? On the other hand, Cobra does everything in his power to save the little that is left. Or is it too late to act?
Wednesday, 31st March 2021 (Episode 133) – Nothing you have not seen before
Lindiwe regains Zolani as her wingman. Meanwhile, police officers are forced to resort to extreme force to eliminate an individual who has become a problem.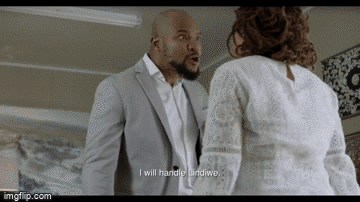 What happens to The River 2 on Mzansi Magic characters?
The River 2 on Mzansi Magic March episodes have the best entertaining local drama that you cannot afford to miss. What will happen to your favourite cast members? Here is a summarized account of what happens to some of the characters?
Cobra
An individual he trusts betrays him as he realizes that business is capable of ruining relationships. He later has to deal with an enemy from within his circle as he starts living in fear because some of his friends are now foes. Later, he realizes that he has lost a lot and tries to fight to keep the little that is left.
Lindiwe
She realizes that it was a mistake to underestimate the capabilities of her new rival. Her problems seem to escalate, and she decides to come up with a plan to sort the issue once and for all. However, her plan backfires, hence putting someone she cares about in a dangerous situation. Is she going to accept defeat?
Zweli
He tries to make his life better as he starts getting out of his comfort zone. He later finds himself in a dilemma on whether to be with his family or follow his heart. What will be the consequences of whatever decision he takes?
From the above The River 2 on Mzansi Magic teasers, things do not seem so promising for Cobra and his new world. How will he liberate himself? Catch all March 2021 episodes on Mzansi Magic every Monday to Friday at 7 p.m.
READ ALSO: New! Promised Love Teasers: February 2021
Briefly.co.za recently highlighted the teasers of Promised Love February 2021 episodes. It is a new and exciting show on GlowTv that replaced the much-loved Young Love series.
Promised Love is an Indian telenovela that narrates the story of Azaan, a young man who returns to Bhopal after five years of studying in London. In the course of his studies abroad, he met the love of his life, Sharya, but he is unaware that his family had already arranged his marriage to Noor, a childhood friend.
Source: Briefly News