Complicated Love is an exciting, romantic love story. Love is not easy, and two sisters find themselves attracted to the same man. The love triangles are endless, and the trail of broken hearts left behind is more than you can count. Catch a glimpse of the Complicated Love teasers below, and find out which new relationship will blossom on screen.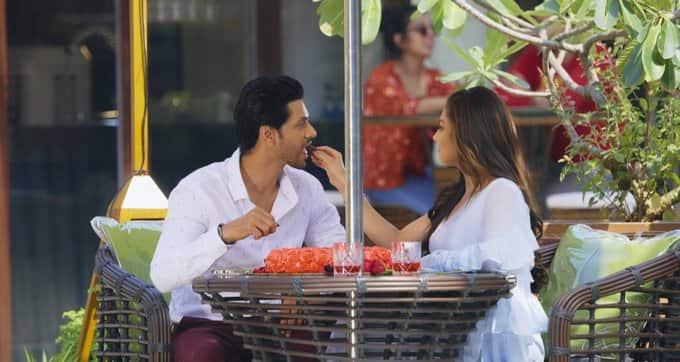 Complicated Love Glow TV real name is Silsila Badalte Rishton Ka. The story is about sisters, and how love can appear between two people who care about each other. Mishti and Pari want to be with the same guy. However, Mishti is due to wed another person. Will she break his heart and follow her own heart?
Glow TV Complicated Love teasers for March 2021
In February, Pari started developing feelings for Ruhaan. In March, Mishti has decided that she will focus solely on Veer from now on, but Ruhaan is quick to come to Mishti's rescue. They share an intimate moment, putting Mishti back to square one. Pari asks her about her relationship, will she tell her sister the truth?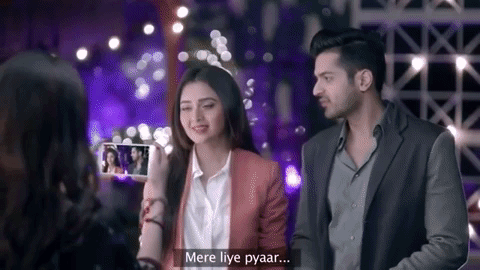 Monday, 1st March 2021
Episode 233
Pari tries to make arrangements to meet up with Ruhaan. Elsewhere, Mishti is keen on reviving things between her and Veer; to do this, she has pushed away any feelings she has for Ruhaan and focuses her attention on Veer.
Episode 234
During an intimate dinner for Mishti and Veer, she unexpectedly decides that she wants to go home. After the date, Mishti goes to bed and is woken up at midnight by Pari; she tells her that Veer has been waiting outside the home this whole time! Will Mishti ignore him?
Tuesday, 2nd March 2021
Episode 235
Arnav gets a high-level position in Veer's company; he tells his aunt this good news. He is ecstatic because he will soon be the perfect man for Pari.
Episode 236
Ruhaan concludes that Pari will drive to Pune, and he notifies her about the riots happening on her way there. Pari then tells him that there is a change of plan, and she will not be going; Mishti will go in her place.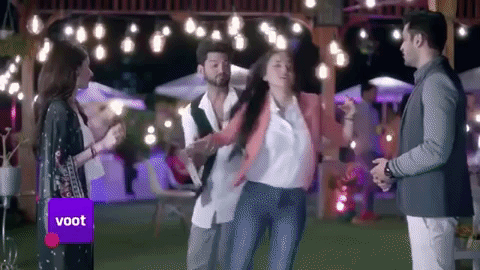 Wednesday, 3rd March 2021
Episode 237
Ruhaan finds Mishti just in time to assist her in getting away from the rioters, but they end up rolling down a hill. He helps clean her wounds and make sure she is fine, and they end up kissing. Does she still care about him?
Episode 238
Mishti's mind is preoccupied when Veer comes to take her back home, and she does not reply to any of his queries. When she gets home, her mind is boggled, and she is confused. Will she still marry Veer, even if she has feelings for Ruhaan?
Thursday, 4th March 2021
Episode 239
Ruhaan is not doing too well either, and after his encounter with Mishti, he is faced with Veer's anger. Veer is distraught that Ruhaan would try and ruin his marriage by winning the heart of Mishti.
Episode 240
Ruhaan decides not to answer any of Mishti's calls; she is sad about this. Later, Pari goes to her room to console her, but the sisters end up having a candid conversation about love and why it is so complicated.
Friday, 5th March 2021
Episode 241
After thinking about his situation, Ruhaan decides to go home and comes face-to-face with teary-eyed Mishti. He leaves her in a worse state when he makes it clear that they will never be together.
Episode 242
Mishti is confused about who to pick between Ruhaan and Veer. She has a commitment to one, but she cannot hide her feelings for another. Later on, Pari questions her about her relationship. Will Mishti come clean about the feelings she is developing for Ruhaan?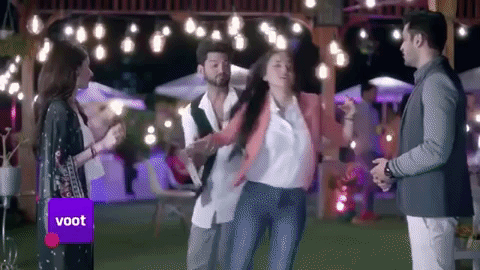 Note: This list will be updated soon, make sure you check back!
Mishti
She has every intention of reviving her relationship with Veer. However, Ruhaan comes to her rescue when he realises she is driving right into the riots, he saves her in the nick of time, but she gets hurt. They end up kissing, and now she is faced with a dilemma.
Ruhaan
He goes on a date with Pari, and later on, warns her about the riots in Pune. She tells him that her sister is going there, not her. He rushes to save Mishti but kisses her. Veer is off the chain, angry with Ruhaan for trying to steal his woman. Ruhaan makes it clear to Mishti that they can never be together.
The Complicated Love teasers for March are super exciting. Will Ruhaan settle for Pari? Will Veer get fed up and leave Mishti alone? Find this out and more in the Complicated Love episodes on Glow TV from Monday to Friday at 19h00 and 19h30.
READ ALSO: Eternal Love teasers for March 2021 are here: Check them out
Briefly.co.za recently released Eternal Love teasers for March 2021. The show highlights the mysteries that will unfold before the series comes to an end.
Rohan drugs Pari so that he forces her into losing their unborn baby. Will he succeed? On the other hand, Sonakshi fears for her life during an argument with Rohit. She is facing attempted murder charges against Maren. Rohit asks for a divorce while Naren is still fighting for his life at the hospital. Will Sonakshi go to jail for attempted murder?