For close to four years since The Queen soapie series has been airing, what amazes everyone is why fans have stayed committed to watching it every weekday. The freshness and richness of the content are mindblowing. A person who detests watching drama series may reconsider his decisions because of the entertainment stuff it contains. Before the daily broadcast of each episode, The Queen teasers explain what to expect. Get set for another dose of entertainment this month at its peak.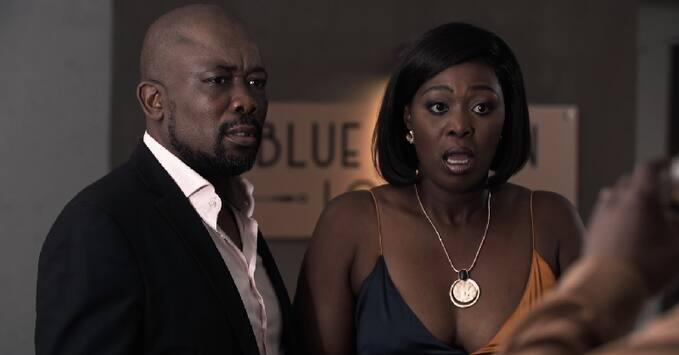 Several things are happening in The Queen drama series, which gives a mixed feeling. But there is something to learn from this highly engaging series. The recent addition of Rosemary Zimu, Jessica Nkosi, Kuli Roberts, and Menzi Ngubane has made the television drama series exceptionally interesting to the level that no fan wishes to miss it. Read up on what to expect from The Queen teasers TVSA in March.
The Queen teasers for March 2021 episodes
The Queen series makes the evenings the best time for its viewers with the exceptional episodes it airs. With the unexpected and delightful surprises that the cast comes up with always, you can understand why the show maintains its relevance to date. Every episode has unique scenes that stick in the minds of the viewers for a long time. The proofs are evident from the teasers below.
Episode 156 - Monday, 1st of March, 2021
Title: Higher Stakes
The kidnappers increase the stakes for the Khozas, while Hector and Vuyiswa reach a consensus.
Episode 157 - Tuesday, 2nd of March, 2021
Title: Interruptions
More blood is shed as the Khozas search desperately. Love buds, but fate seems to have other plans.
Episode 158 - Wednesday, 3rd of March, 2021
Title: Playing Cupid
Gertrude's decision may make the Khozas lose Mvelo perpetually, while Patronella casts herself cupid and starts playing matchmaker to a friend in need.
Episode 159 - Thursday, 4th of March, 2021
Title: Gertrude
Sixteen and Kop wake up to a fierce surprise, while Patronella goes the extra mile to help Vuyiswa recover her groove.
Episode 160 - Friday, 5th of March, 2020
Title: Bombshell
Harriet desires that the Tembisa 10 war would be resolved today, not minding if she is killed. Thato eventually figures out what everybody had been hiding from him.
Episode 161 - Monday, 8th of March, 2021
Title: Mvelo, The Peacemaker
Kagiso resolves to make a move and not delay any longer. Thato does not take his aunt's resolve to move on well.
Episode 162 - Tuesday, 9th of March, 2021
Title: Surprise!
Kagiso wants to surprise Goodness in a big way, while Vuyiswa approaches Thato to know his feeling about her recently-made life decision.
Episode 163 - Wednesday, 10th of March, 2021
Title: Khoza vs Mabuza
Mziwoxolo and Brutus have confrontations, while Thato withholds Vuyiswa's happiness.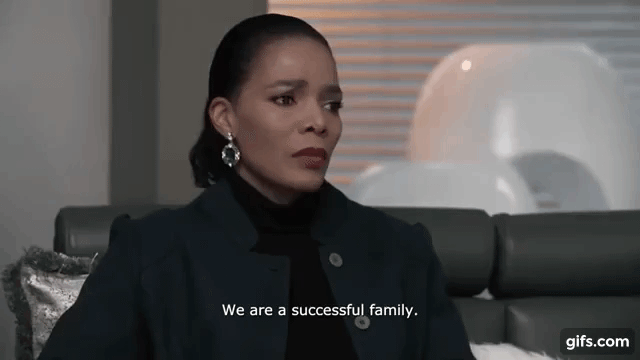 Episode 164 - Thursday, 11th of March, 2021
Title: All By Myself
The lobola negotiations between the Mabuzas and the Khozas heat up, while Thato needs to make an astonishing confession to Vuyiswa.
Episode 165 - Friday, 12th of March, 2021
Title: Beginnings and Endings
Kagiso's eagerly awaited moment might end in a bloodbath, while Vuyiswa grapples with a challenging resolution.
Episode 166 - Monday, 15th of March, 2021
Title: Schooling Life
They bully Khaya at school, but it seems there is more to this story than what anyone can merely tell. Schumacher finds it hard to contain himself as he meditates on how well it pays to play the perfect husband.
Episode 167 - Tuesday, 16th of March, 2021
Title: Growing Pains
The Khozas strive to figure out Khaya's rebellion as an adolescent, while Schumacher tries to avoid the imminent challenges.
Episode 168 - Wednesday, 17th of March, 2021
Title: Stall
Khaya's family has not experienced all the surprises he has for them. Schumacher panics because Mpho is about to find out that he has betrayed her.
Episode 169 - Thursday, 18th of March, 2021
Title: Half Truths
Thando suspects Schumacher's mourning, while Khaya decides to do whatever it takes to get money.
Episode 170 - Friday, 19th of March, 2021
Title: He Who Spares The Rod
Khaya's moves have dreadful repercussions, while Schumacher's scandalous secret totally ruins everything.
Episode 171 - Monday, 22nd of March, 2021
Title: It's For The Best
The Khozas are bewildered as the law fishes one of them out before they understand what is going on. Schumacher faces the consequences of betraying his wife.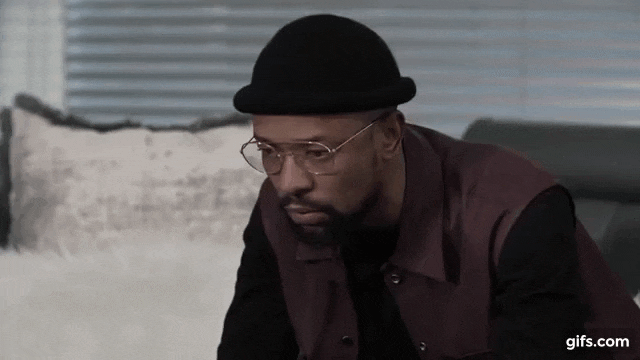 Episode 172 - Tuesday, 23rd of March, 2021
Title: Get Some Help
Shaka's terrible news about Khaya makes him feel like a failure, while Schumacher receives some assistance to have Mpho's attention.
Episode 173 - Wednesday, 24th of March, 2021
Title: Is What They Say True?
Khaya strives to compensate for his mistakes, even though Cici plans something else for him. Schumacher fights with everything under his control to protect his relationship. Do you think he will get through?
Episode 174 - Thursday, 25th of March, 2021
Title: Nizovuthwa
Khaya devises a strategy to get into the family business without anyone's knowledge. Thando admonishes Mpho to bring things to a standstill with Schumacher for the best.
Episode 175 - Friday, 26th of March, 2021
Title: Rebellion
Mpho and Schumacher reel over their unsteady marriage. The Khozas find it challenging dealing with an erring teen.
Episode 176 - Monday, 29th of March, 2021
Title: It's The Only Way
Harriet resolves that the time is ripe to show Khaya some tough love. Schumacher sweats because the Sebatas have discovered what he did to Mpho.
Episode 177 - Tuesday, 30th of March, 2021
Title: Silent Treatment
Shaka struggles with his guilt as Khaya chooses not to have any discussion with him. Hector makes his intentions known to Schumacher.
Episode 178 - Wednesday, 31st of March, 2021
Title: Get Thee Behind Me, Satan
Schumacher strives to live an honest and decent life with everything within him, but he seems not to have all it takes to maintain the course. Khaya strings the Khozas along.
Schumacher
As Schumacher meditates on how well it pays to play the perfect husband, he also tries to avoid the problems coming on the way. As Mpho is about to discover the way he betrayed her, Schumacher becomes fear drunk. After his scandalous secret totally ruins everything, he has to face the consequences attached to his wife's betrayal. What will he do?
Khaya
The bullyings Khaya receives from school make him uncomfortable. As he behaves like a rebel, the Khozas need to figure out what causes it. His family thinks they have had enough unknown to them that Khaya has more surprises for them. What specific steps does he take because he wants money, and what are the dreadful repercussions that follow his actions?
With what you have read so far from The Queen teasers, you can see that there are lots of reasons why you cannot afford to miss any of the episodes this time around. So, while you enjoy the premiere episodes of the series from Mondays to Fridays on Mzansi Magic at 21h00, we encourage you to also watch out for The Queen's next month's highlights.
READ ALSO: What happened to Andy Bassich of Life Below Zero?
Andy Bassich is one of the major cast members in the famous Life Below Zero documentary television series. He was away for some time, only for him to appear in crutches.
As Briefly.co.za published, fans began to question what happened to him. Unfortunately, he sustained an injury when he was moving a snow machine that was stuck in the snow.