Elif is an interesting Turkish soap opera that is dubbed in the Afrikaans language. The soapie aired for the first time in September 2020. Since then, it has gained popularity both locally and globally. After premiering last year, a lot has happened. Elif teasers for March 2021 have a lot in store for viewers. So what should you expect from Elif teasers in the coming month?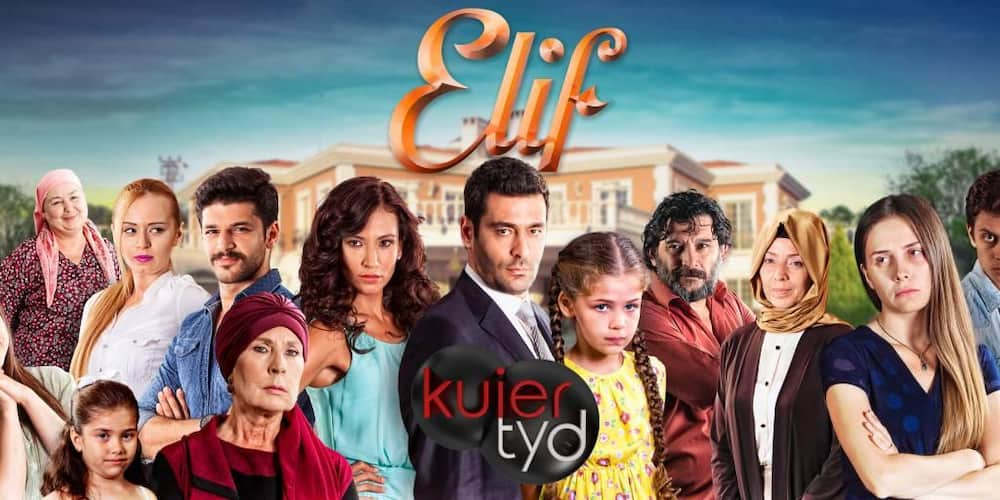 A lot of exciting stuff is lined up for viewers this March. Thanks to the production team, Elif episodes for the upcoming month are ready and fresh for viewing for eager audiences in South Africa and outside the country. Here is a lineup of what to expect.
Elif teasers for March 2021
Since the show premiered in September last year, audiences have been glued to the screen. The plot of the series is gripping. Check out what to expect below, and you will see that watching the show can never be a waste of time.
Episode 121 - Monday 1st of March 2021
Following Selim's accident, everything is in shambles. Is Selim capable of surprising Zeynep?
Episode 122 - Tuesday 2nd of March 2021
Arzu and Erkut confront each other. Melih finds out revealing information about Melek and Zeynep. Arzu gives Gonca a reason to suspect and distrust him. Arzu's mistreatment of Burcu at home causes great unhappiness.
Episode 123 - Wednesday 3rd of March 2021
Will the plan to bring Burcu back work? Can Murat be convinced by Seyda to move? Has Melek given up all hope, and will Melih find a solution to her problems?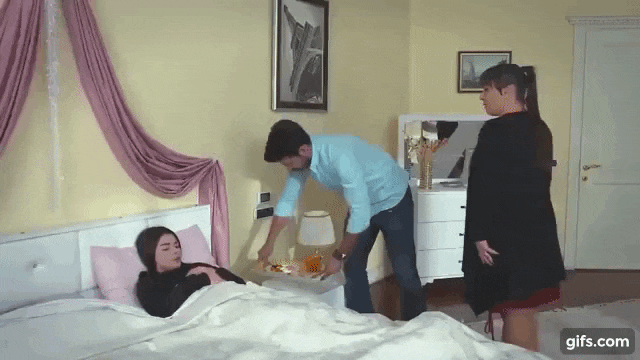 Episode 124 - Thursday 4th of March 2021
Erkut decides to help out with Seyda and Murat's plans. Arzu gets a babysitter for the girls. Melek can defend herself despite the consequences.
Episode 125 - Friday 5th of March 2021
Melih has to find a strong witness for Melek before time runs out. Arzu devises a way to keep Kenan from attending the court hearing. Elif is happy to see her mother again.
Episode 126 - Monday 8th of March 2021
People get emotional after the completion of Melek's trial. Arzu is worried that Kenan knows everything about her. Selim wants Melek to tell Kenan about Elif.
Episode 127 - Tuesday 9th of March 2021
Arzu interferes with the car accident report. Gonca is not pleased with the news. Elif is elated when she reunites with her mother; meanwhile, Melek's release from jail causes confusion.
Episode 128 - Wednesday 10th of March 2021
Will Arzu's evil past catch up with her, and will she face the consequences? Has Gonca found a partner to help fight her battles? Have Elif, Zeynep, and Melek found their happily ever after?
Episode 129 - Thursday 11th of March 2021
Selim is facing imminent danger; will Gonca and Veysel manage to help him? Tugce gives the family a hard time in the absence of Arzu, who is being held captive.
Episode 130 - Friday 12th of March 2021
Will Arzu's evil past be her demise and subsequently give Gonca and Veysel the power they want? Zeynep shares the good news with Melek, and will Seyda pay for Erkut's obsession with Zeynep?
Episode 131 - Monday 15th of March 2021
Erkut convinces Arzu that he will not hurt her. Aliye is mad since Arzu is not home yet. Gonca attempts to mess with Veysel, but he has hatched up a plan. Will Melih reveal to Melek that she is his sister?
Episode 132 - Tuesday 16th of March 2021
Erkut and Arzu discover they share the same enemy. When Melih tries to tell Melek that she is his sister, he finds something new.
Episode 133 - Wednesday 17th of March 2021
Melih discovers that Elif is the same child he saw at the farm. Arzu and Erkut try to find the thief who hides the CD. Selim suggests it is time to meet up with the family. Huge preparations are made as Aliye is expecting another guest.
Episode 134 - Thursday 18th of March 2021
A family dinner is ruined as Arzu creates a disturbance as far as Zeynep's wedding is concerned. It is clear that Arzu and Aliye are in it together. Erkut is angry when he sees Zeynep at the farm, and Seyda pays for it.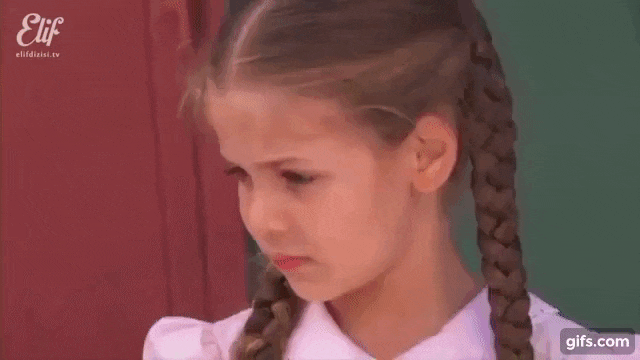 Episode 135 - Friday 19th of March 2021
Zeynep ends the engagement and runs away. Everyone helps look for the CD. Gonca is worried that Arzu will discover her involvement.
Episode 136 - Monday 22nd of March 2021
Gonca is worried as she contemplates the missing disk. Pelin gets an advantage in aiding Aliye's quest to separate Selim and Zeynep. Seyda hopes to discover more secrets.
Episode 137 - Tuesday 23rd of March 2021
Aliye and Arzu try their best to unite Selim and Pelin. Seyda finds out something about the CD, and Arzu gets himself in trouble again.
Episode 138 - Wednesday 24th of March 2021
History repeats itself as the similarities between Zeynep and Melek are like those of Emiroglu. Pelin gets a worthy ally in Aliye while Seyda has a bad surprise about the CD.
Episode 139 - Thursday 25th of March 2021
Seyda hatches a new plan after realizing that the CD is gone. In whose hand will the CD land next? The worst happens when it falls into the wrong hands.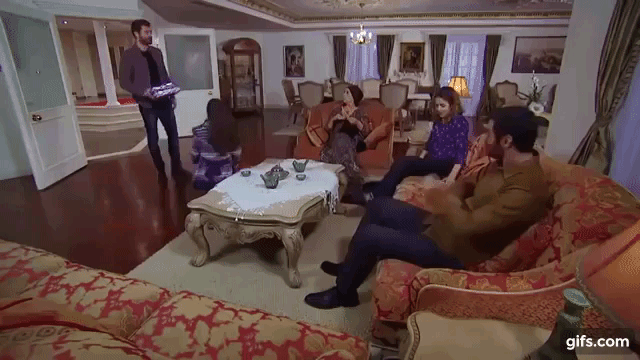 Episode 140 - Friday 26th of March 2021
After a big argument between Melih and Arzu, Arzu breaks down. There is a lot of tension in the Emiroglu home following Kenan and Aliye's confrontation. Erkut threatens Seyda while Murat is busy looking for her.
Episode 141 - Monday 29th of March 2021
Is Arzu about to give up, and will Melih reveal everything to Kenan? Murat is in denial about Seyda leaving him and decides to go to the police. Erkut is in search of the CD; will he find it?
Episode 142 - Tuesday 30th of March 2021
The Emiroglu family is worried since Arzu is fighting for her life. Erkut and Sadik are both looking for Melih's ring. Who will see it first? Tugce is wreaking havoc since no one wants to reveal the whereabouts of her mother.
Episode 143 - Wednesday 31st of March 2021
Arzu is currently struggling with memory loss; however, Kenan and Melih doubt her. Erkut's discussion with Seyda has a few concerns. What will Arzu do when she finds out what is in Kenan's wallet?
Arzu
Arzu is the primary villain in the show. At first, she is seen confronting Erkut and mistreats Burcu most of the time. She also makes a plan to stop Kenan from attending a court hearing. She is worried that Kenan knows everything about her devious nature. Eventually, she suffers from memory loss.
Erkut
Erkut and Arzu have the same devious persona. They devise plans to hurt other people in the show. At first, he appears to be helping Seyda and Murat. He also threatens people like Kenan and is in a frantic search for the missing ring.
From the recap of events that you have seen, Elif teasers are a must-watch. The story continues to unfold on e.tv and extra TV as well as DSTV channel 195 at 6 p.m. daily.
READ ALSO: Glow TV Complicated Love teasers for March 2021 are out
Briefly.co.za posted an article about Complicated Love teasers for March. This is a fascinating story about two sisters who find themselves attracted to the same man. One of the sisters, Mishti, is set to marry another man but will she say yes and break his heart?
Pari already has feelings for Ruhaan, and she has even planned to meet up with him. Later, it occurs to Pari that Ruhaan has feelings for Mishti. The story unfolds when the two sisters discover they are in love with the same man.