Isibaya teasers for March 2021: All the twists and turns of the soapie
The enticing Isibaya teasers for March 2021 are finally here. The show's loyal viewers were anxiously anticipating spoiler alerts about the forthcoming episodes, and their patience has paid off in the end. You will not believe what is coming up in the series.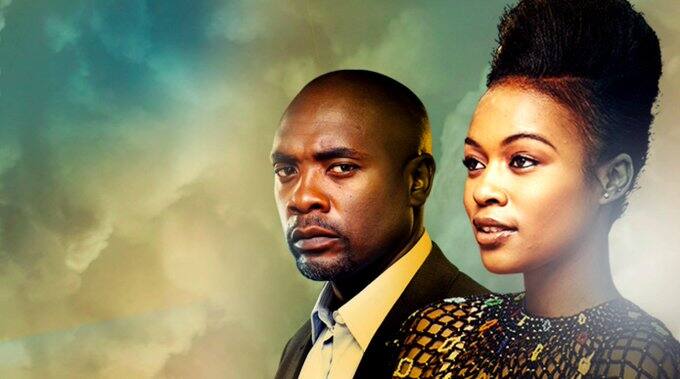 The story is getting sweeter by the day. Missing episodes will give you a hard time catching up because mysteries unfold back to back. Isibaya actors will not give their viewers a break, for they are determined to give their fans the best entertainment ever.
March 2021 Isibaya teasers
Mpihlangene loses the honour of the KwaManzini people when they realize he has been setting The Zungus and the Ndlovus against each other, thus frustrating Jabu's efforts to reconcile the disputing parties. Mpihlangene also tries to steal Phumelele's inheritance. Read on to find out the ongoing mysteries on the Mzansi Magic Isibaya series.
Monday, 1 March 2021 (Episode 236)
Sibongile inquiries about the past, and Cebisile persuades him to keep off the Zungu family business. Ndlovu arms himself for war when Nolwandle's speech provokes chaos. Meanwhile, S'Khaleni attempts to kill someone.
Tuesday, 2 March 2021 (Episode 237)
Tension rises after the KwaManzini people are attacked. Dabula commissions Mbomvu and Saddam on a task, but they mistakenly wreck his plans. S'bu has to stop Andile before it is too late. Meanwhile, Samson and Khanyi disagree on how to handle Bongani, and Dabula makes a startling declaration.
Wednesday, 3 March 2021 (Episode 238)
Saddam and Mbomvu fight each other, and Siza forgoes love for his family. Meanwhile, Sihle investigates Dabula's plans and intentions. Mbomvu demands all the Ngwenyas except Lillian be expelled from the land.
Thursday, 4 March 2021 (Episode 239)
Fezile seeks vengeance on the Ndlovus, and Samson advises Mandla to tackle the Zungus before they make a move. Sihle swears never to allow Dabula to remarry, and S'bu faces the Ngwenyas for inciting a conflict.
Friday, 5 March 2021 (Episode 240)
Samson takes advantage of S'bu's absence for personal gain. Qaphela and S'bu drift apart after an intense argument, while Dabula is ignorant of looming danger as he plans to break the exciting news to his guest.
Monday, 8 March 2021 (Episode 241)
The war between the Zungus and Ndlovus worsens. Fear fills the valley's residents' hearts when their rivals attack their chief unexpectedly. Mbomvu discovers shocking information, and S'bu meets Siza at Protea.
Tuesday, 9 March 2021 (Episode 242)
Gadla exposes a shocking family secret. Jabu desperately plans to stop another argument between the Zungus and the Ndlovus. Lillian and Saddam are not on talking terms, and Mandla is assigned to safeguard the Ndlovus.
Wednesday, 10 March 2021 (Episode 243)
Jabu's world falls apart when Mkabayi informs him of the past truth. Mandla rejects Samson's orders, and Dabula discovers who attacked him, and the doctor brings him devastating news later.
Thursday, 11 March 2021 (Episode 244)
Mbomvu lies to Dabula about the sad state at Emarondweni. The Zungus and the Ndlovus draw a new battle line, and Jabu tries to calm the situation in vain. S'bu is torn between love and duty. Saddam gets suspicious when he returns and finds Lillian is missing.
Friday, 12 March 2021 (Episode 245)
The truth comes out after Lillian and Saddam's heated conflict. Andile makes a fool out of Siza. Later, S'bu secretly advises Siza to look for the truth. Melusi endangers his life by attempting to stop the war.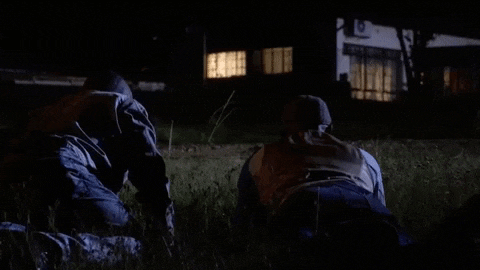 Monday, 15 March 2021 (Episode 246)
The battle is at its peak, and Melusi is in more danger. Bhekumuzi and Sibongile try to save him. Jabu and S'bu work together to reconcile wrangling groups while Saddam accidentally spills the truth to Dabula.
Tuesday, 16 March 2021 (Episode 247)
Amanda warns Cebisile to stop lying to Fenyang. Later, Amanda visits Phumelele at the hospital after arguing with Fenyang. Mpihlangene is upset with Jabu for calling him weak and restraining him from fighting. Meanwhile, Andile pays Dabula a visit.
Wednesday, 17 March 2021 (Episode 248)
Amanda takes a drastic action alone without waiting for others to help, while Nolwandle encourages Fezile to stand. Dabula leaves the hospital to attend to a mission, and S'bu defends his family when the chief visits them.
Thursday, 18 March 2021 (Episode 249)
Jabu and Mpihlangene are upset with each other, while Sibongile reveals Jabu about his father's hidden character. Dabula plans to hurt people residing in the valley, but the Ngwenyas believe his actions will land them in trouble.
Friday, 19 March 2021 (Episode 250)
Tragedy strikes the Ndlovus as soon as S'bu and Siza presume the future is bright. Meanwhile, Bhekumuzi confides in Jabu regarding his loyalty. Phumelele discovers Thokozani's shocking secrets.
Monday, 22 March 2021 (Episode 251)
Dabula covers his tracks while S'bu and the Ndlovus vow to take revenge on him. Mkabayi returns when everyone is tensed over shocking murder. Phumelele unveils surprising information about Mpiyakhe's will.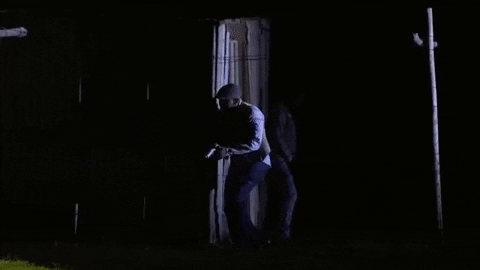 Tuesday, 23 March 2021 (Episode 252)
Gadla doubts Mpihlangene's claims about Jabu, but Jabu clears the doubts. Mpihlangene adds fuel to the flaming war, and Jabu reveals to Ntwenhle that he is afraid S'bu's will make a dangerous move.
Wednesday, 24 March 2021 (Episode 253)
Jabu's family bars him from paying his respects, S'bu blames himself for his family member's death. Dabula is infuriated when Londiwe fails to plant the recording device. Mpihlangene is agitated when Jabu deals with a problem himself because the people who should solve it cannot.
Thursday, 25 March 2021 (Episode 254)
Phumelele and Fenyang fight over the inheritance, and Ntwenhle seeks the truth behind her friend's predicaments. Jabu manipulates Mpihlangene to his advantage.
Friday, 26 March 2021 (Episode 255)
A third force is behind the Ndlovus and Zungus' intensifying fights. S'bu cuts ties with the Zungus, and Jerry requests a high price but not money to keep Mbomvu and Lillian's secret.
Monday, 29 March 2021 (Episode 256)
Jabu brainstorms on how to end the hostility after Mandla signals the Ndlovu men to rekindle the war. Mpihlangene attempts to exploit Phumelele regarding her inheritance, while Lillian strives to win over Londiwe in vain.
Tuesday, 30 March 2021 (Episode 257)
Phumelele and Cebisile fight because of Fenyang. Will Bhekumuzi choose loyalty or love? Dabula instructs Saddam to lure Mpihlangene to their side. The Zungus experience another tragic blow amid peace negotiations.
Wednesday, 31 March 2021 (Episode 258)
Fezile receives life-changing news, and Mpihlangene realizes KwaManzini people no longer respect him. Saddam and Lillian argue over Mbomvu. Sihle lends Dabula brilliant ideas of beating his rivals.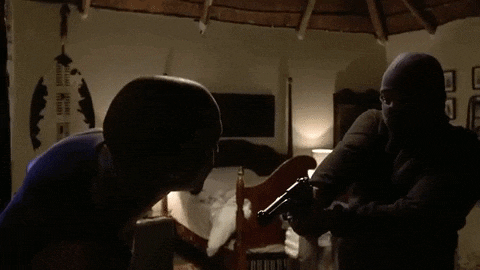 Dabula
Dabula wants the valley's residents to beg him for mercy. Londiwe, Mbomvu, and Saddam make mistakes when he gives them tasks. Meanwhile, the Ngwenyas are afraid that Dabula will endanger their lives. Sihle swears never to allow him to remarry as long as she lives.
S'bu
S'bu cuts ties with the Zungus because he feels responsible for one of his family members' death. The family denies Jabu from participating in the burial. Meanwhile, S'bu is caught in between the love of his life and his family.
Catch the juicy episodes of Isibaya teasers for March 2021 on weekday evenings at 20h30 on Mzansi Magic. Set the program reminder alarm on your DStv decoder so that you do not miss a single episode in March.
READ ALSO: Deur Dik en Dun 2 teasers for March 2021 are finally out!
Briefly.co.za featured the March 2021 Deur Dik en Dun 2 teasers. Osman and Gurchu vanish into thin air on their wedding day. Will Faruk and Sureyya get a chance to take their newborn daughter home?
Siren ends her relationship with Boga. Will he look for her and seek forgiveness? There is plenty of entertainment to enjoy in this series as it comes to an end in March. It is too early to predict how the story will end.
Source: Briefly News